The Best French Football Players Ever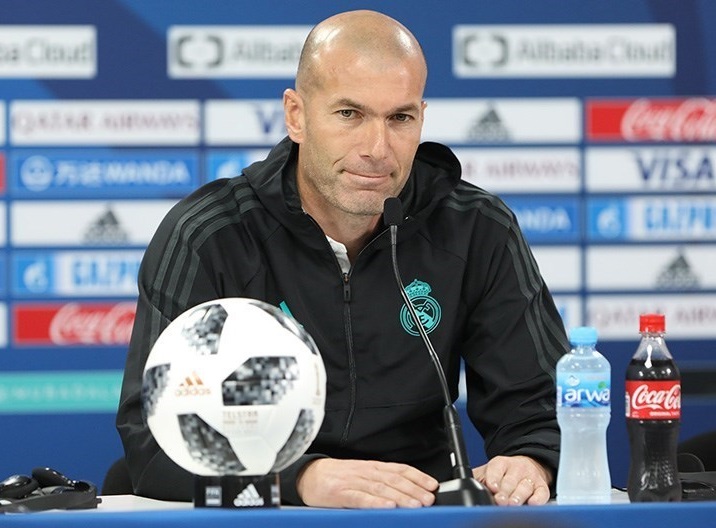 Who are some of the best French football players of all time?
The Best French Football Players Ever
France are one of the most successful footballing nations in the world and remain as the current world champions, after beating Croatia in 2018 to add to their only other triumph in the World Cup, which came in 1998 after a 3-0 win against Brazil. Along with two World Cups, they have won two European Championships, two Confederation Cups and one Olympic gold.
It is fair to say throughout their success in the 1950s, 1980s, late 1990s/early 200s and 2010s, they have produced some of the greatest players the world has ever seen, from the likes of the imperious Robert Jonquet, who captained France in two World Cups in the 1950s, to more recently where Paul Pogba orchestrated Didier Deschamps' side in their 2018 World Cup victory.
The amount of talent that has played for France is endless, but we try to list the six greatest players who donned the famous Blue shirt.
🇫🇷🇭🇷 #OnThisDay in 2018: Kylian Mbappé becomes the first teenager to score in a World Cup final since Pelé in 1958 as France beat Croatia 4-2.

What a summer that was.@KMbappe | @equipedefrance pic.twitter.com/XS93L7clS9

— The Sportsman (@TheSportsman) July 15, 2020
Just Fontaine
Fontaine's career came to a sad ending in 1962, having to retire at the age of 28, due to a reoccurring injury. Despite the premature ending, the French Moroccan born star still had an impressive career. The striker was known for his clinical finishing and has the best goals per game ratio in French national team history, scoring 30 goals in 21 appearances, numbers that will be difficult to beat.
He made an instant impact with France scoring a hattrick on his debut, against Luxemburg and went on to score four more hat-tricks during his seven-year stint with the national team. In those seven years, he played for a French team that flourished during the 1950s, including in the 1958 World Cup, where he scored 13 goals in six matches, a record-breaking feat, playing alongside Jonquet and Raymond Kopa.
Fontaine was just as prolific for his club sides. He started out at USM Casablanca and after three years with the Moroccan club and 62 goals in 48 league appearances, the striker moved to Nice, in 1953. In his last season with the Alpes-Maritimes-based club, he won the league and cup double, before signing for Stade Reims in 1956 to replace Kopa.
He was part of one of the most successful and entertaining sides in French football history. The then-25-year-old recreated his league double with Reims, in his second season with the club. Kopa would return to Reims to create a lethal partnership with Fontaine that would dominate French football. Fontaine retired with Reims, after winning three Ligue 1 titles, two Trophées des Champions and a Coupe de la Ligue, whilst also reaching two European Cup finals. After Fontaine hung up his boots, Reims struggled and fell down to Ligue Two and haven't been able to reach the heights they met during Fontaine's time with the club.
🇫🇷 Long before Griezmann, Giroud & Mbappe, @FrenchTeam had Just Fontaine

👑 With 13 goals at Sweden 1958, Fontaine holds the record for the biggest individual haul at one #WorldCup tournament #TBT pic.twitter.com/Px6ZlHFYWm

— FIFA World Cup (@FIFAWorldCup) January 3, 2019
Lilian Thuram
Thuram is the most capped player for France, winning 142 caps across a 14-year period. Throughout his long international career, he won the World Cup in 1998, playing an influential in the tournament. In the semi-final against Croatia, Thuram scored his only two international goals in his career to turn a 1-0 deficit around, against Croatia, and send Les Blues into the final, where they eventually beat Brazil 3-0.
The defender would taste more international success two years later, winning the European Championships against Italy, playing in every game besides the final group stage game. Five years later he would come out of international retirement and would be playing in a World Cup final a year later, playing alongside William Gallas in central defence, albeit losing on penalties to Italy. Raymond Domenech was a key reason for Thuram's return to the international setup and it is clear to see why Domenech wanted the defender so badly, his versatility, leadership and experience was key to France's 2008 run to the final.
On the pitch, the Frenchman was an athletic, intelligent and strong tackling defender who could fill in at centre back or right back. His talent saw him play for some of the biggest clubs in the world, starting out with AS Monaco. He would play for The Monégasques for five years, and for four of those years, he was a starter, before he moved to Parma, in 1996.
He played in a Parma side that had the likes of Fabio Cannavaro, Gianluigi Buffon and Hernan Crespo. He won the UEFA Cup and the Coppa Italia during the 1998–99 season, immediately followed by the 1999 Supercoppa Italiana. Thuram later joined Juventus for 41 million euros and won two Serie A titles. Thuram left Juventus to join Barcelona, after the Calciopoli scandal, and would go on to retire at the Spanish club, in 2008.
8 JULY 1998: Lilian Thuram scores his only two international goals (142 caps) as 🇫🇷 France beat 🇭🇷 Croatia 2-1 in the #WorldCup semi-finals.

Greatest ever goalscoring performance by a defender in a big game? 🤔 #UCL pic.twitter.com/jzm0rfTvRz

— UEFA Champions League (@ChampionsLeague) July 15, 2018
Thierry Henry
One of Lilian Thuram's teammates during France's success in the World Cup and Euros and much like Thuram, Henry was a vital player in both victories. His six goals scored across the two competitions helped the striker become Les Blues' all-time top goalscorer with 51 goals, whilst also being one of the most capped French football players in the country's history. Henry also suffered heartbreak with France in the 2008 final and in his two other World Cup appearances, where France crashed out of in the group stage.
He enjoyed multiple trophies and victories for France and that didn't change at club level. He joined the prestigious INF Clairefontaine academy, and the then 15-year-old impressed during his time there, with Monaco snapping up the youngster. During his time with Monaco, under Arsene Wenger, he was mainly deployed as a winger due to his electrifying pace and agile dribbling. When his time at Monaco came to an end he left for Juventus as a Ligue 1 winner and the 1996 French young player of the year.
Henry's first time abroad didn't go to plan, struggling to find his form due to the tactical nous that many Serie A teams showed. He moved to Arsenal, after one year with the Old Lady, and reunited with Arsene Wenger, who turned him into a striker, which helped Henry flourish into a world-class player.
He has been regarded as one of the best Premier League players ever and it is easy to see why. Most recently becoming the first inductee into the Premier League Hall of Fame, along with Alan Shearer, but he was used to winning personal awards in the Premier League. Two PFA player of the year awards and three FWA player of the year awards, whilst also adding a record four Golden Boots, and gaining the most assists in a Premier League season. Along with all the personal accolades, Henry won two FA Cups, one normal Premier League and one golden Premier League in 2004, as an invincible. He enjoyed eight years in North London before moving to Barcelona and played an important role in the club's treble, which saw him finally get his hands on the illustrious Champions League trophy.
He ended his career at Red Bull New York and become one of the first players to switch European football for the MLS, which has now become a well-trodden path in football, just one of many inspirational actions he did as a player.
France's all-time top goalscorers:

51 – Thierry Henry
46 – Olivier Giroud
41 – Michel Platini
41 – ANTOINE GRIEZMANN

Elite company.

— William Hill (@WilliamHill) September 7, 2021
Raymond Kopa
Kopa was a special player, not only for the magic he showed with a ball but off the field as well. He has been awarded the Officier of the Légion d'Honneur and the Chevalier of the Légion d'Honneur for the work he has done in football and to celebrate his life outside of football. Along with those two elite awards, he also became the first French player to win the Ballon D'or in 1958, whilst playing for Real Madrid.
The most successful part of his career did come with the Spanish side, winning three European Cups as Real Madrid dominated the first five editions of the competition. The third win came against his former, and next, team Reims. He also won two league titles before returning to France.
He left arguably the best team in the world to join the best team in France, linking up with Just Fontaine and causing havoc across the whole of the country winning league titles and multiple cups but failed to transfer the menacing form when playing in Europe. Although enjoying many good times with Reims, a year after their 1962 league title, they lost their instrumental manager, Albert Batteux, and slowly started to fall down the league and eventually plummet into the second division.
Despite the club playing in Ligue 2, Kopa stayed with them and after two seasons in the lower division, they would return to the top flight in 1966 as the Ligue 2 champions. He would retire one year late at the age of 35 and leave his footballing career as a Reims and Real Madrid legend.
For France Kopa didn't win a trophy but still played in two World Cups, racking up 41 appearances and scoring 18 goals, numbers that would help the attacking midfielder become one of the greatest French football players ever and the best French player of his generation.
Zinedine Zidane poses with his Ballon d'Or and 3 previous winners; Michel Platini, Raymond Kopa & Jean-Pierre Papin. pic.twitter.com/OxYpz2ALCK

— 90s Football (@90sfootball) April 24, 2016
Michel Platini
Not only regarded as one of the best French football players of all time but one of the best players ever. Platini won the Ballon D'or three times, making him one of only five players to ever collect a hattrick of that award. He won it in 1983, 1984 and in 1985, with the 1984 victory, mainly given to him for his incredible performances for France in the European Championships. He scored nine of France's 14 goals as they went on to win the tournament, which was their first European Championship win.
Platini was a star at an early age, helping his first professional team, AS Nancy, win the French Cup Championship and quickly became a wanted figure. Saint Etienne were the most interested and brought Platini in with the hope that he could propel their club onto a new level, and the midfielder delivered.
In 1981, Saint Etienne won the Ligue 1 title and Platini played a massive role in the success and one year after the domestic victory, the former Nancy man moved to Juventus, where he would announce himself as a global superstar.
Platini wasn't only an incredible talent, he was also a reliable leader, captaining Juventus to a European Cup final in his first season with the club, however losing to Hamburg in the final. One year later, in 1984, Platini was on the right side and had one of his most productive seasons, winning the 1984 UEFA Super Cup, Cup Winners' Cup and the league. He played for Juventus three more years and then retired from football, after scoring 68 goals in 147 league appearances for the Old Lady.
Zinedine Zidane
The greatest French footballer of all time is Zinedine Zidane. A quick glance at his CV will make you understand why, playing for European giants such as Real Madrid and Juventus whilst also putting in majestic performances for France on two occasions and winning multiple personal awards such as the Ballon D'or.
He was a showman that did it on the biggest stage in world football. In the World Cup final against Brazil, Zidane scored two goals and picked up the Man of the Match award as the Selecao were left stunned by Les Blues. He would also show that his World Cup performance wasn't a one-off, being named Player of the Tournament in France's Euro 2000 campaign. He would also score another goal in a World Cup final against Italy that would also witness him get sent off, once again showing the unpredictability of the great Zizou.
That would be his last professional game, and he left Real Madrid and France behind as a legend. In Zidane's final game for Madrid, 80,000 fans filled out the Santiago Bernabeu to thank him for the joy he gave them. During his time in Spain, he won his sole Champions League trophy, one league trophy and multiple other cups to certify himself as a Real Madrid legend, which he would later solidify when he returned as a manager.
Zidane was not only the greatest French player ever he was also the greatest French entertainer ever, giving many fans across the world reason to cheer whether that be in the black and white stripes of Juventus, the famous white jersey of Real Madrid or whilst donning the Blue of his native France.
This fixture at the 2006 World Cup should be called "The Zidane show" pic.twitter.com/zNB7DESu3R

— Ultra Futball ⚽ (@UltraFutball) September 7, 2021
We hope you enjoyed this article 'The Best French Football Players Ever.'Who do you think are the best French football players of all time?  Let us know!
Read more on football here: