WWE Summerslam Review – Highs and Lows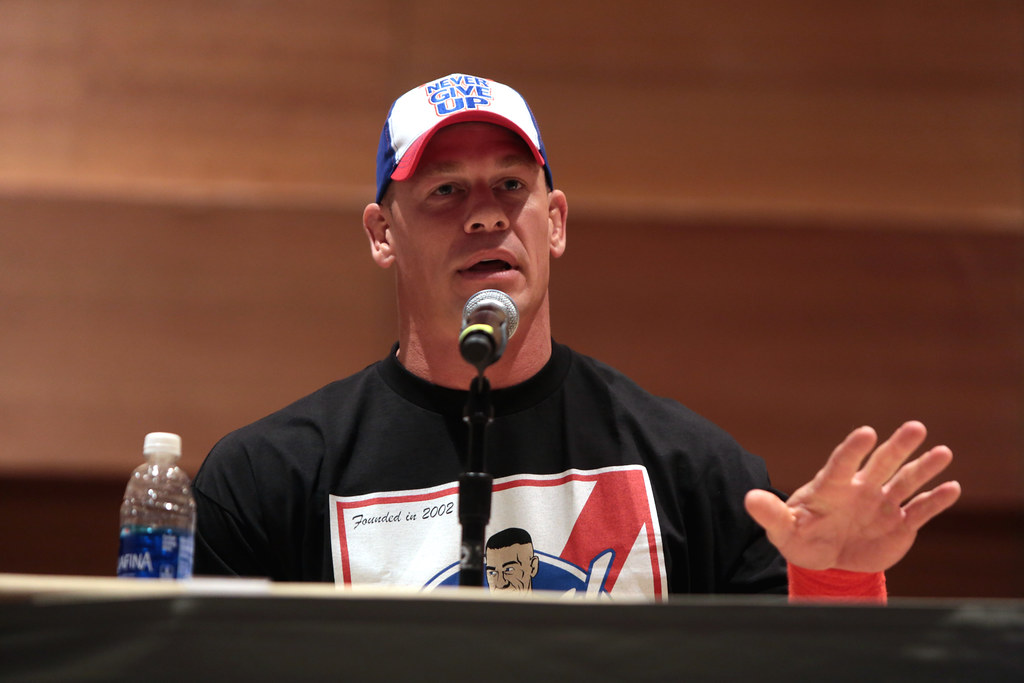 WWE Summerslam Review – Highs and Lows
On Saturday night over 51,000 fans attended the Allegiant Stadium in Las Vegas to witness WWE's "Biggest Event of the Summer", Summerslam. The card promised some exciting match ups, and while some of these contests lived up to the hype, others fell well short. In our WWE Summerslam Review we look at both the high and the low points of WWE's latest PPV offering.
The Highs
The show kicked off with a title change, which is always a good way of getting the crowd excited at the start of any event. For a few months we have seen Matt Riddle try and befriend Randy Orton, with "The Viper" only agreeing to be his tag team partner on last week's WWE Raw. It ranks as a high because of a few reasons. Firstly, it shows that WWE can plan longer storylines and the reaction of the crowd showed how popular their win was. Secondly, having Orton pin Styles keeps Omas still unbeaten, with a potential for a singles push still on the cards.
Edge vs. Seth Rollins was unquestionably the match of the night, with both superstars demonstrating their skilful in-ring talents. The match swayed numerous times, with Edge selling his surgically-repaired neck, as Rollins repeatedly targeted it. The final sequence in which Edge repeatedly slammed Rollins' face into the canvas before locking in the "Edgecator" showed his aggressive streak and darker side. Plus, Edge's entrance was a fantastic call back to his days in "The Brood" and was definitely the best entrance of the night.
The kid is good. @SuperKingofBros #AndNew #SummerSlam pic.twitter.com/tgrWMzrrmS

— Randy Orton (@RandyOrton) August 22, 2021
This next choice might divide opinion, but Bobby Lashley's win over Goldberg can be seen as smart booking, with neither man losing too much face with the way the match concluded. Lashley has recently been building momentum as a dominant heel champion, seeing off challengers like Drew McIntyre with relative ease. It would have been hugely unfair to have Goldberg beat Lashley in a similar way that he defeated Kevin Owens and Brock Lesnar in the past.
Lashley's ruthless attack to Goldberg's injured, caused by MVP striking it with his cane, showed the type of dominant, win-at-all cost champion he is. Sure, some people may complain that the result was more fitting of an episode of Raw or Smackdown, but Goldberg showed heart and performed more moves in the 7-minute match that in any of his other recent outings. The intriguing question we have for Lashley is, "Who's next?"
lol Bobby Lashley puts Gage Goldberg in the Hurt Lock and… they cheer LOL pic.twitter.com/OAMPAkekJh

— SkullsMedia.com by GIFSkull (@SkullsMedia) August 22, 2021
Roman Reigns' victory over John Cena was pretty easy to predict, with Cena being unable to return to a full in-ring schedule, as a result of his numerous Hollywood commitments. The question lingered about Reigns' next opponent and with CM Punk returning to professional wrestling the night before, WWE knew they had to finish the show strongly. Having Brock Lesnar return to stare down "The Tribal Chief" combined with Paul Heyman's amazing facial reaction meant this was a good way of ending Summerslam, albeit promising a match that we have seen numerous times before. Heyman is going to play a key role in this upcoming storyline and the more Heyman we get, the better the build is going to be!
Brock Lesnar Returns x The Beast Incarnate #SummerSlam pic.twitter.com/6pg3zSrMH6

— Aaron Range 👑 (@AARONIZKING) August 22, 2021
Another big-time return was that of "The Man" Becky Lynch. The best surprise returns are those that are totally unexpected (with the exception of CM Punk's spoil-filled return) and this was just that. The build up to her return was well executed; with Sasha Banks unable to compete, Carmella was chosen to take her place in the title bout. The audience were rightly disgruntled at the prospect of seeing the same match that took place just the night before on WWE Smackdown.
However, when Lynch's music hit the crowd erupted and the mood instantly changed. The return of "The Man" is going to be a huge boost to the women's division, especially as Bayley is out for at least another 8 months with a knee injury. There are some exciting matches that Lynch can have with the female superstars on Smackdown. The resulting impromptu title match she had with Bianca Belair however, is something we're going to discuss later.
🚨🔥 @BeckyLynchWWE IS BACK!!! 🔥🚨#SummerSlam pic.twitter.com/0AP6Vi1v5r

— WWE (@WWE) August 22, 2021
The Lows
The Alexa Bliss and Eva Marie match was an encapsulation of everything that is wrong with the way that Bliss has been booked as of late. Her whole demonic possession shtik needs to go; it is so outdated and stale, especially now that Bray Wyatt has been released. Eva Marie cannot wrestle to any decent level and this was highlighted in this short match.
The one good thing that could emerge from this dumpster fire is that Doudrop might now be given a singles push now that the "Eva-lution" must have come to an end. Doudrop, or Piper Niven as she was known on the independent scene, she is a seriously talented performer with exciting potential to excel with in the Raw Women's Division.
What did @DoudropWWE think about her name change?

Here's what she told me.#SummerSlam pic.twitter.com/NGcd12WroM

— Ryan Satin (@ryansatin) August 21, 2021
Drew McIntyre's match with Jinder Mahal was a simple beat down. It wasn't exciting, or clever, or didn't tell any kind of story. When Drew was the WWE Champion he was portrayed as a top level performer who possessed all the skill needed to be at the top of the card. However, since he lost his title to Bobby Lashley, he has slipped down the card and is now slugging it out with other has-been talents, like Mahal. It's a waste of McIntyre's talents and no way to repay his commitment to the company that he displayed when carrying the title through the majority of the crowd-less Covid pandemic period.
.@MsCharlotteWWE shows off the #WWERaw Women's Title after her impressive Triple Threat victory! #SummerSlam pic.twitter.com/XiMfZ3jy7G

— WWE (@WWE) August 22, 2021
Another strange decision was to give Charlotte Flair yet another title run. She is now a 12 time Women's Champion, which is only 4 behind her legendary father, Ric Flair. The WWE need to start giving their younger talents time to shine and now with both women's titles being held by stalwarts of the division, it doesn't look likely to happen any time soon. The WWE universe want new talent to support and all WWE need to do is look at what is happening over on AEW to see how they should be pushing younger talent. WWE have hours of television to fill every week, so why don't they use it wisely and use it to promote upcoming talent from the Performance Centre, rather than bringing back part-time wrestlers?
The final low point of the night also involved the Women's Division. The unscheduled match between Bianca Belair and Becky Lynch was nothing short of a farce. Lynch won the match with a forearm to the face, followed by a "Man-handle Slam" for the win. It completely erased all of the months of hard work and effort that Belair had put into being the champion, not to mention undermining her match of the year bout with Sasha Banks at this year's Wrestlemania. Lynch's return was epic, so why couldn't we have a match that could have lasted beyond two moves? Belair claims to be the "EST of the WWE" but unfortunately on this occasion her match was the lousiest match of the night. It will be interesting to see how the audience responds to Lynch on Friday night's Smackdown, as her title win seemed to invoke mixed reactions from the audience in attendance on Saturday night.
Becky Lynch vs. Bianca Belair [Full Match] pic.twitter.com/Caasps2jQd

— SkullsMedia.com by GIFSkull (@SkullsMedia) August 22, 2021
We hope you enjoyed this article 'WWE Summerslam Review – Highs and Lows'. What was your favourite match of WWE Summerslam 2021? Let us know!
Read more on sport here: