What CM Punk Joining AEW Means For Wrestling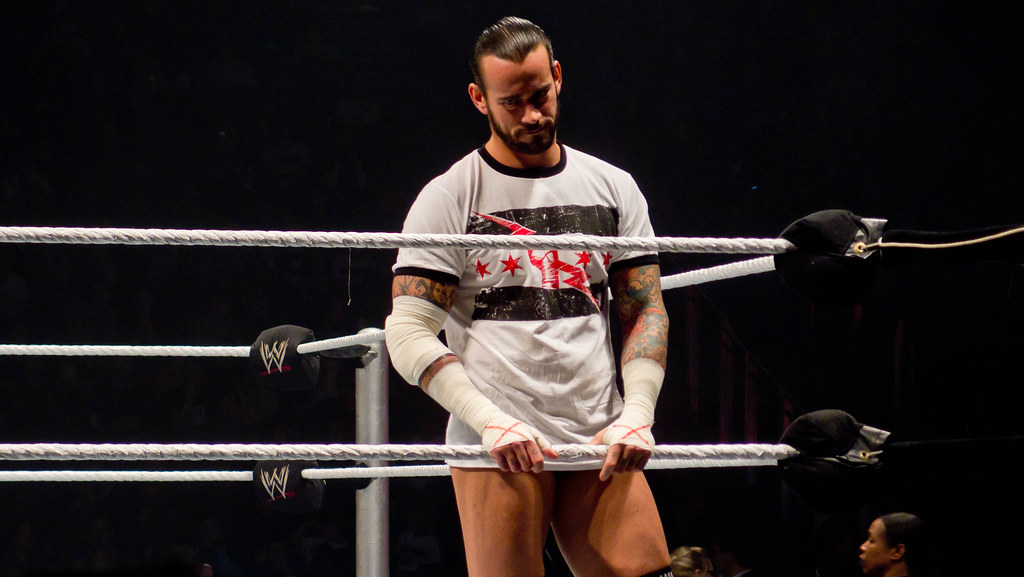 What CM Punk Joining AEW Means For Wrestling
Ever since Phil "CM Punk" Brooks retired from professional in 2014 there have been numerous rumours about his potential return to the squared circle. A return to the World Wrestling Entertainment (WWE) has always seemed unlikely, given the circumstances surrounding his retirement and his fractious relationship with WWE Chairman, Vince McMahon. However, recently rumours have surfaced that Punk is going to make his much anticipated return on Saturday for rival wrestling promotion, All Elite Wrestling (AEW).
Before the creation of AEW, there was very little competition to Vince McMahon's billion dollar behemoth. The NWA (National Wrestling Alliance), Impact Wrestling and NJPW (New Japan Professional Wrestling) both had much smaller domestic audiences and could not offer anywhere near as much money as WWE. So without a realistic alternative company to wrestle for, Punk decided to stay retired, after an unsuccessful attempt at UFC.
AEW has only been in existence since January 2019, but has rapidly gained a loyal audience and has produced some of the best wrestling matches over the last few years. Recently AEW CEO, Tony Khan, has been making some massive signings, with Bryan Danielson (formerly known as Daniel Bryan in WWE), Malakai Black (Aleister Black in WWE) and Ric Flair joining from WWE. There are also rumours that Brock Lesnar, Adam Cole and Bray Wyatt are all contemplating joining the company.
CM Punk joining AEW means that Cody Rhodes' company have one of the best wrestlers of the last decade. He is an internationally renowned performer and amazing storyteller. Regardless of whether he wrestles as a babyface (a good guy) or a heel (a villain), he draws eyes to the brand and will make AEW a lot of money through advertising and TV deals.
. @CMPunk is asked if he'll be at @AEW #Dynamite on August 20th.
–#AEW #CMPunk #AllEliteWrestling #Heels #AEWDynamite #Wrestling @TonyKhan @AEWonTNT @AgnewJason pic.twitter.com/usLKlk7sml

— Sunday Night's Main Event (@SNMEradio) August 11, 2021
What It Means To WWE
If the rumours are true and Punk debuts on AEW Rampage on Friday night, it will give WWE only 24 hours to respond at one of their biggest PPV events of the year, Summerslam, which is taking place in Las Vegas the following night. John Cena has recently returned to WWE television, in an attempt to help raise the profile of the brand and clashes with Roman Reigns for the WWE Title. Likewise, Bill Goldberg has also returned and will also challenge for the World Heavyweight Title at the PPV. These part-timers will only act as a band aid and as soon as they depart the viewing figures will continue to fall and WWE will find themselves in an all too familiar situation. Over the last year WWE have released numerous wrestlers and employees in an attempt to cut costs. Its developmental brand, NXT, is also set for a significant revamp in an attempt to draw viewers back to the brand that was created to develop future WWE superstars.
https://t.co/u4b32MmtbT
WWE SummerSlam 2021 Winners Leaked + Latest Rumors – John Cena & Goldberg Win Titles pic.twitter.com/wZXNy7F0io

— Wrestling News Now (@WNNWrestling) August 17, 2021
Vince McMahon is out of touch with what modern wrestling fans want to watch and AEW's creative team have their fingers on the pulse and consistently produce engaging, entertaining storylines that involve amazingly talented wrestlers. Over the last couple of years AEW have seldom missed a beat in terms of how they book their talent and have shown that they are capable of building storylines over a long period of time and really develop their characters in a way that WWE seems unable to compete with.
AEW making such significant free agent signings should well and truly set alarm bells ringing at WWE headquarters, because wrestling fans are unquestionably going to tune in to Friday night's Rampage in anticipation of CM Punk's return. If "The Best In The World" does make an appearance, it is going to reignite the wrestling wars of the 90's and we will wait and see what WWE's response will be 24 hours later.
Still have doubts over whether or not CM Punk will show up on AEW Rampage? Let's erase those… https://t.co/wSKjWNvAiM

— WhatCulture Wrestling (@WhatCultureWWE) August 19, 2021
We hope you enjoyed this article 'What CM Punk Joining AEW Means for Wrestling'. Are you looking forward to seeing CM Punk in AEW? Let us know!
Read more on sport here: