Arsenal Football Club: What Must Change? Is There Hope for the Future?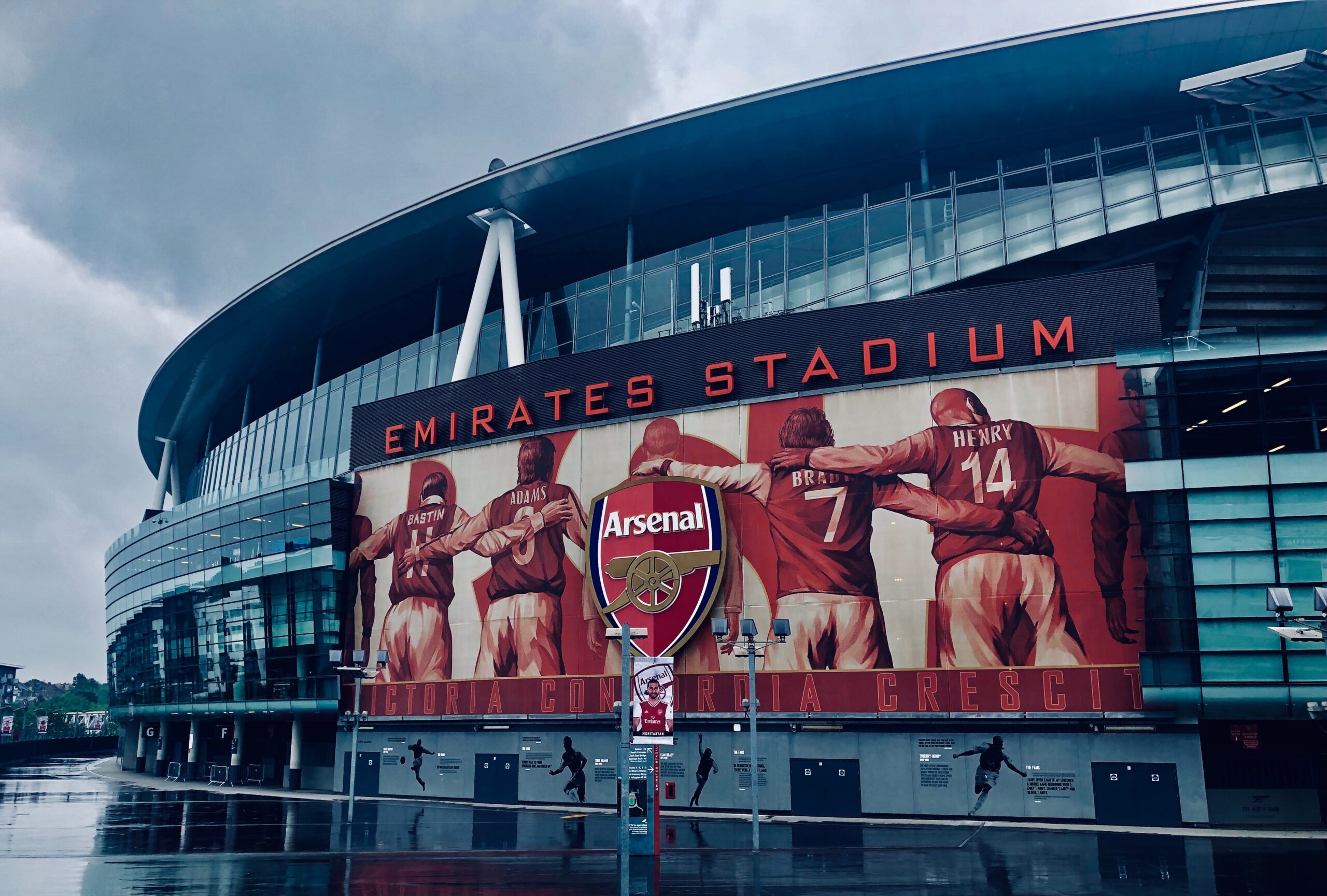 Arsenal Football Club: What Must Change? Is There Hope for the Future?
Arsenal Squad 2021: A recipe for success or failure?
Arsenal F.C remain one of the greatest English clubs of all time, only behind Manchester United and Liverpool. The sheer quantity of accolades the North London club has received is stunning. Arsenal have earned 16 FA Community Shields, 13 league titles, two league cups, one European Cup Winners' Cup and more. Included in this is the current record for the most FA Cups, at 14. With this rich history, there have been some truly iconic moments in Arsenal's past, from the Michael Thomas goal in 1989 to the only unbeaten season in the history of the Premier League.
With Arsenal's past success, it's surprising to see them finish eighth in the Premier League once, let alone twice. Ever since dropping out of the Champions League places in 2017, Arsenal fans have become more frustrated at the team and the board, clearly desiring the success of the past. The feelings of fans were shown after the opening day defeat to Brentford, which kicked off this season's Premier League.
Strong words from former Arsenal midfielder Emmanuel Petit after Arsenal's 2-0 loss at Brentford… 👀 pic.twitter.com/hpFuemOozJ

— AFTV (@AFTVMedia) August 15, 2021
Brentford 2-0 Arsenal
For The Bees, this is the first time they have ever played in the Premier League and the first time they have played top-flight English football since 1947. Naturally, being promoted under these circumstances creates excitement and momentum. Historically however, Brentford are not a 'big club' and for Arsenal, this is a team they should sweep aside. The opposite happened, being bested by a strong and determined Brentford.
Excuses can be made for the 2-0 loss. Strikers Alexandre Lacazette and Pierre-Emerick Aubameyang were missing from the squad due to illness. Combined, the pair scored over 41% of Arsenal's Premier League goals last season. Even so, Nicolas Pépé – who scored 10 goals in the Premier League last season – started. Emile Smith Rowe played well but did not have enough quality around him to break through the tough Brentford defence. Meanwhile, Gabriel Martinelli looked out of his depth and never seemed like a goal threat. As for 20-year-old striker Folarin Balogun, this was his Premier League debut, so, I do sympathise with him. As for Bukayo Saka, I do not understand why Mikel Arteta did not start him. The 19-year-old English star has developed very well and can cause any team issues.
So, in attack Arsenal have an excuse, but the defensive performance does not. Defensively, Arsenal were bullied, perhaps caught by surprise. New signing Ben White – signed from Brighton and Hove Albion for £50 million – seemed sluggish and was simply outmatched. The same can be said for his partner Pablo Mari. A particular focus for criticism is Brentford's second goal. Centre-back Mads Bech Sørensen long throw is tossed into the box and from there, it is abysmal defending. Ivan Toney somehow manages to get his head on the ball, despite being surrounded by Mari and Calum Chambers. Then, Defensive midfielder Christian Nørgaard has the easy job of poking the ball in with his head. Nørgaard was completely unmarked following Toney's header. Overall, it was a night to forget for Arsenal because they made basic mistakes. It was not pure luck; Brentford were the better team.
Brentford 2-0 Arsenal 😲

Episode one of Arsenal: All or Nothing should be an interesting watch 🍿 pic.twitter.com/P7NQMEfy5j

— Goal (@goal) August 13, 2021
Responding to the Defeat and New Signings
Now, this is merely the first game of 38 in the Premier League. New signings must adapt; important players need to return. By no means Arsenal's season over after one game. In fact, the disappointing result against Brentford could motivate and teach the squad some important lessons early on.
We know that Ben White can be a stellar signing because he has been fantastic for Leeds and Brighton. It will take time, but he can become one of Arsenal's most important players. The mistakes White was making can be ironed out, especially for a player of his ability. Again, Aubameyang and Lacazette are integral to Arsenal so when they return, expect the side to be in a better place.
🗣 "Arsenal miss a defender like him. He's got old an old-school mentality."

🗣 "He is used to the Premier League and is used to defending a lot for Brighton."

🗣 "Varane has come into a new league and he is going to be put under immense pressure." https://t.co/Au4AY34OCD

— SPORTbible (@sportbible) August 14, 2021
Arsenal have made five signings for the first team over the summer. The first is of course Ben White. Granted the English tax is ridiculous, but there are worse players to get for £50 million. At just 23, the centre back (and defensive midfielder) could be a future leader for them. Ever since the effective Laurent Koscielny and Per Mertesacker partnership from 2012-2015, Arsenal have lacked a top-quality centre-back, never mind two. He was undeniably shaky against Brentford but he still young and entirely new to the club. If this was a rare blip for White, we could potentially see the best centre back Arsenal have had for a while.
As for Martin Ødegaard, he could – alongside Smith Rowe and Saka – be a great creative influence who can move the ball forward into promising attacking positions. Now his loan spell at Arsenal was okay last season, although he did not exactly shine. Being just 22 and being in a squad that has nurtured younger talent well can only help Ødegaard.
Arsenal's new 𝗻𝗼.𝟴

— Sky Sports Premier League (@SkySportsPL) August 20, 2021
When looking at Ødegaard, £30 million in today's market is not bad. If he can reach those potential heights, his value will be much higher in coming years. There are two problems with Ødegaard: the first is breaking into the starting eleven due to the various talents in attacking midfield and winger roles. This includes Saka, Smith Rowe, Pépé and Martinelli. If Ødegaard can put himself high into the pecking order, he will be fine. But, if Saka and Smith Rowe continue from last season, it will be a challenge. The second is not his fault, more the problem of not investing in the correct areas. Now full back Nuno Tavares and midfielder Albert Sambi Lokonga are good signings, but for the future rather than the present. Arsenal still need a better centre-back and replacement striker at minimum.
Aaron Ramsdale is the last first team signing Arsenal have made, taking the goalkeeper from Sheffield United. He will challenge Bernd Leno and at just 23 years old, he should only get better. Ramsdale was named as Player of the Season during Sheffield United's relegation season. The same applies for A.F.C Bournemouth's relegation season just one year prior. Despite these unsuccessful club seasons, Ramsdale has only kept improving. He has also shown great will to keep fighting and performing.
Arsenal have signed Sheffield United goalkeeper Aaron Ramsdale on a long-term deal.

— Sky Sports News (@SkySportsNews) August 20, 2021
Recent Transfer History
If there is one effective way of describing the Arsenal squad in recent years, it is quantity over quality. So many players have come through the doors at Arsenal only to underperform or to hardly play at all. The Gunners have one of the biggest squads in the Premier League – if not the biggest – but a lack of stars in some positions. According to their official site, Arsenal currently have 29 players – not including those out on loan – in the first team squad. Some of the players are likely to still be loaned out or sold, including Lucas Torreira and Ainsley Maitland-Niles. Nonetheless the squad is ridiculously large.
Arsenal have spent a combined £190m on fees for Sanchez, Ramsey, Ozil, Cazorla, Wilshere, Sokratis, Mustafi, Mkhitaryan and Welbeck in the past past 3 years.

By the summer, they'll all have left for nothing. 😳 pic.twitter.com/uV43VQLiw5

— Oddschanger (@Oddschanger) January 20, 2021
Generally, this Arsenal squad is youthful, with 13 players at 23 or younger. However, there are many players in this squad who are aging and have not proven themselves. Cedric Soares, Calum Chambers, Sead Kolašinac, Mohamed Elneny, Willian and even Granit Xhaka are not at the quality for a team chasing Europe. Some of these players came to Arsenal with plenty of potential, others came to add experience to the side. Nonetheless it is difficult to justify their importance to Arsenal now, and in the future. Other players such as David Luiz, Shkodran Mustafi, Stephan Lichtsteiner and Denis Suarez have all been failed loan or transfer signings. All these players came to Arsenal with an expectancy to add quality to the side, but stupendously failed.
Disappointing signings are not new to Arsenal at all. In fact, I can name at least six flops signed by Arsène Wenger between 2011 and 2013. You would at least think Arsenal have learned from their mistakes, but they have not. Bringing in so many players who do not live up to their expectations, only to keep them on their books for several years or see them off for free, is just bad business. At least with this summer transfer window they have purchased four good players who should add something to the team. It is a good change, rather than looking at free, aging players from Chelsea and other teams across Europe.
"Arsenal need to sell before they can buy."

"They've got deadwood like Özil, Mustafi, Elnent & Sokratis…"

Perry Groves says Arsenal need to sell before they can start signing new players 🔴 pic.twitter.com/uHUtSCK8sz

— talkSPORT (@talkSPORT) August 29, 2020
Is Youth the Way Forward for Arsenal?
Remember when I said 13 of Arsenal's first team are 23 or younger? I would argue that the Arsenal squad 2021 remains one of the most promising squads in the Premier League. Sure, you can say Arteta has given young stars play time or that the quality of older players is not good enough, so youth is a last resort. You cannot deny the potential for this squad to be home to some of the Premier League's hottest prospects, however. I have already mentioned Smith Rowe, Martinelli and Saka. There are also all four of the new signings, Eddie Nketiah, William Saliba, Mattéo Guendouzi and more!
In the short term, relying mostly on younger players is risky. Being young, you will see errors which are ironed out through experience. In the long term – say three or four seasons – Arsenal could be a dangerous force. This depends on many things of course. Arsenal must avoid injuries to these talents otherwise they could become the next Theo Walcott and Jack Wilshere. While I don't believe Arsenal will alter their transfer process, I would like to more of Arsenal's youngsters given regular chances in the matchday squad.
Every Bukayo Saka goal and assist in the Premier League… so far 👀🔥pic.twitter.com/79vwU4JFbV

— Sky Sports (@SkySports) August 3, 2021
Arteta: Stay or Go?
When he arrived as Arsenal's manager on the 20th of December 2019, Mikel Arteta was a hopeful arrival. The 39-year-old stated he wants to change Arsenal's fortunes and believed they had been steered in the wrong direction. At the beginning of his tenure in charge of The Gunners there was plenty of hope. Despite an eighth-place finish in the 2019-20 Premier League season, Arteta guided Arsenal to their fourteenth FA Cup. They had a tough run but were able to triumph over Manchester City and Chelsea. Then, less than a month later, they defeated Liverpool on penalties to win the FA Community Shield. Fans could be hopeful going into the 2020-21 season, but there were few silver linings in a poor season.
Once again, Arsenal finished eighth in the Premier League. Having a full season in charge, fans lost their faith in Arteta after failing to qualify for a European competition for the first time in 25 years. Despite their Premier League position there remained a chance of Europe. They were unsuccessful in the Europa League however, being outmatched by eventual winners Villareal in the semi-final. Criticism has come Arteta's way due to picking the wrong line-up or the play style lacking tempo.
Looking at the current Arsenal squad in 2021, a rebuild is necessary. Youth is the way forward for Arsenal and I believe Arteta should have more time to build this youthful team from the ground up. With a rebuild, instant results are rare. Remember Liverpool when Klopp took charge and how long it took to get challenging for titles? While this team is a different story, Arsenal could be one of the top clubs in England again in just a few years. I am not saying Arteta is definitely the man, but he should have until the end of the season. He has promoted youth players, getting them regular first team football, and that is underappreciated.
I believe generally Arsenal fans are being too harsh and have their expectations too high at this moment in time. If there is no progress in the next three seasons, then there is cause for concern. However, they are fortunate because if they were an average Premier League club, they would be near the relegation or in the Championship awaiting their rebuild. Fans need to be patient and get behind the team, rather than constantly criticising a young team and young manager.
Arsenal are 'heading for the Championship' as fans call for Mikel Arteta to leave #AFC https://t.co/swZda3GfNG

— talkSPORT (@talkSPORT) August 14, 2021
We hope you enjoyed the article 'Arsenal Squad 2021: A recipe for success or failure?' Do you think Arteta should be given another season at Arsenal, or should he leave? Where do you think Arsenal will finish this season? Let us know!
Read more on football below: