Football Racism: How is it Being Combatted?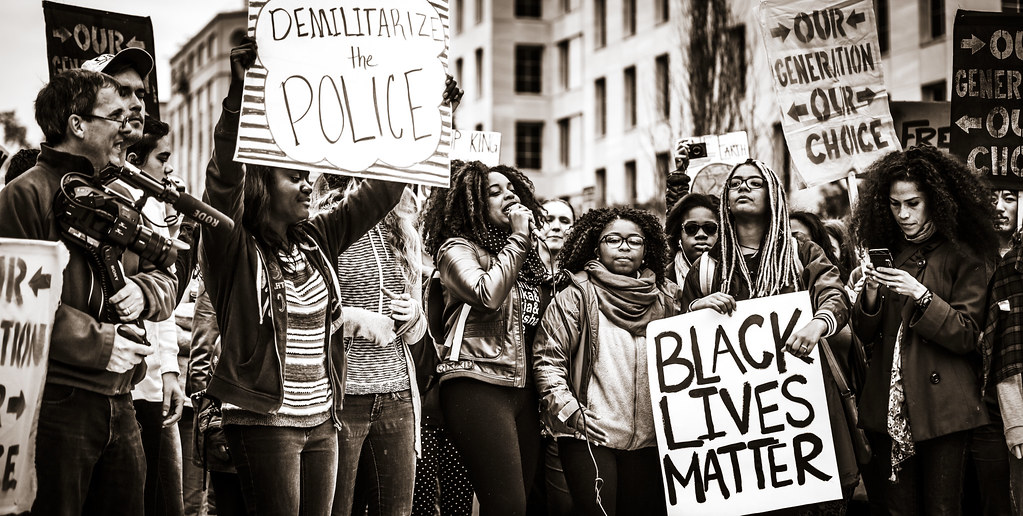 Last month's banner proves there is still plenty to do
The return of the Premier League has seen footballers unite in the fight against racism. Before kick-off, players, coaching staff and officials knelt in tribute to George Floyd and the Black Lives Matter movement.  Teams have also begun to wear kits with 'Black Lives Matter' replacing player names. It has proved a sombre return for many. However, this has proved a powerful statement as athletes unite against racism in football. It has become a symbol of defiance against racial discrimination, something that has unfortunately haunted the 'beautiful game' for decades.
A striking reminder
Last Monday was a striking reminder that racism is still an issue in football. As Burnley and Manchester City kicked off, an aeroplane towing behind a banner saying 'White Lives Matter Burnley' flew over Turf Moor. It occurred just minutes after both teams had taken a knee in solidarity. Clarets captain, Ben Mee, provided an emotional interview after the match as he said: "Fans like that don't deserve to be around in football". On the verge of tears, he added: "We're ashamed, we're embarrassed… it doesn't belong anywhere near our club". Burnley "strongly condemned" the banner and Mee highlighted it was only a "minority of [Burnley] supporters". Though true, the incident is only the latest in what has been years of racial prejudice plaguing football.
Clarets Against Racism ❌

Burnley fans have been eager to show their support for the Black Lives Matter campaign. pic.twitter.com/o3GwF3CcIN

— Sky Sports Premier League (@SkySportsPL) June 25, 2020
In 2011, then Liverpool striker, Luis Suarez, shocked fans with his racist abuse of Manchester United defender Patrice Evra. Further adding fuel to the fire was Liverpool's decision to back their star man. His manager, Kenny Dalglish, defended the player in a press conference and teammates issued a statement in "total support". They then proceeded to warm up for a game against Wigan wearing t-shirts backing the striker.
In 2019, Tottenham fans targeted Chelsea defender Antonio Rudiger, before the FA claimed there was no evidence to find supporters guilty. The verdict came despite the game being stopped during the match when the player said he heard monkey noises. Rudiger responded to the decision by stating that "racism won".
Tarnishing a fanbase
As a Chelsea fan myself, my club has been no stranger to such issues. After the Super Cup defeat on penalties to Liverpool, a minority of Blues fans took to social media to racially abuse star striker Tammy Abraham for missing a penalty. Kick It Out, a high profile equality and racial discrimination organisation, described the incident as "predictable, but no less disgusting". Chelsea players and fans alike have since stood in support of Abraham, who has gone on to become a key player for the club. Frank Lampard, the club's manager, said in a particularly powerful press conference he was "disgusted" by the abuse.
Chelsea have also seen incidents such as that in Paris on the night of a crunch Champions League tie, as fans refused to let a black man board a metro train. Each time, the club have taken action and banned these so-called supporters from Stamford Bridge. It has been a joyous sight to see fans unite against such incidents with the formation of 'Chelsea Together'. The group has been set up in a bid to "oppose all forms of discrimination in and around the club… regardless of race, gender, sexual orientation, religion, age or disability: we are Chelsea; and we are together". It has been a breath of fresh air for a fanbase often tarnished by an ignorant minority.
The Italian incidents
Italian football has been riddled with racial incidents for years. Many fans often see Serie A as a haven for far-right ultras. Former West Ham attacker Paolo di Canio twice celebrated goals with straight-arm salutes in front of fascist ultras during his time at Lazio. The Rome-based club have often had ties with far-right groups and di Canio has since outlined his connection with the ideology, claiming he is "a fascist, not a racist".
In 2018, Inter Milan fans targeted Napoli defender, Kalidou Koulibaly, with racial abuse. Carlo Ancelotti, Koulibaly's manager at the time, asked for the game to be suspended on three occasions. He could not understand why the game was not interrupted, and threatened to walk his team off the pitch if it occurred again.
Cagliari fans also came under fierce criticism after aiming monkey chants towards Inter striker Romelu Lukaku. In an open letter, they claimed the abuse was a "form of respect" and not racist at all. Lukaku called for stronger action, claiming football was "going backwards" in the fight against discrimination.
Institutionalised football racism
I spoke with student journalist and Juventus fan, Marco Rizzo, on racism in Italy. He told me: "racism has been plaguing Italian football for decades… It's a problem both clubs and the league have consistently failed to appropriately act on". He added: "Clubs often refuse to acknowledge the issues and fail to ban fans or take the side of players affected by racism".
Serie A came under particular criticism after it commissioned paintings by artist Simone Fugazzotto as part of its anti-racism initiative. The artwork instead featured portraits of monkeys. AC Milan, Roma and Inter Milan all criticised the unveiling.
Various other incidents have also seen former Manchester City striker, Mario Balotelli, targeted by fans from Hellas Verona and Lazio. He has even received a racist comment from his own chairman at Brescia who said: "He's black and he's working to whiten himself".
Unity
Players and fans uniting against prejudice has become a powerful statement of defiance. Premier League stars such as Raheem Sterling, Marcus Rashford, Antonio Rudiger, Troy Deeney and Jordan Henderson have all spoken out on the issues plaguing the sport. Sterling, in particular, has experienced unfair treatment in the press which is often viewed as racially motivated. Nonetheless, the Manchester City star has challenged those with racist beliefs and has become a prime role model for fans of all clubs.
Another powerful moment occurred as Dortmund star, Jadon Sancho, celebrated his goal against Paderborn. The England international unveiled a 'Justice for George Floyd' T-shirt as he wheeled off in celebration. Many other stars, including Tammy Abraham and Marcus Rashford, have held fists whilst kneeling to show support for the Black Lives Matter movement.
A long road ahead
Racist incidents have occurred in every major league in Europe. The governing organisations are now standing up to racial discrimination, but there is still work to be done. Stopping games during incidents before allowing players to walk off if the abuse continues is a step in the right direction.
Much work has been done since the dark days of football hooliganism and firms throughout the 20th Century. However, racism in football remains an issue that thrives within fanbases. The shocking scenes during a European Qualifier between Bulgaria and England in 2019 were a prime example.  The disturbing reality is football still has a long way to go in the fight for justice and equality.
The powerful scenes during the return of the premier league prove that people are acting, but more must be done. The heroic efforts of those who stand up to prejudice should be a motivation for every football fan to unite against an ignorant minority.
Fan groups, club initiatives and player activism have become methods in the war on prejudice. However, incidents continue to occur and players are forced to endure 90 minutes of abuse. Now, we must look to the governing bodies of football to ensure it becomes a thing of the past. There is a long road ahead, but hopes remain high that prejudice and racism can soon be eradicated from the sport we love.
We hope you enjoyed the article 'Football Racism: How is it Being Combatted?'. What changes would you like to see to deter racism? Let us know!
Read more on football here: