Has Gegenpress reached its end?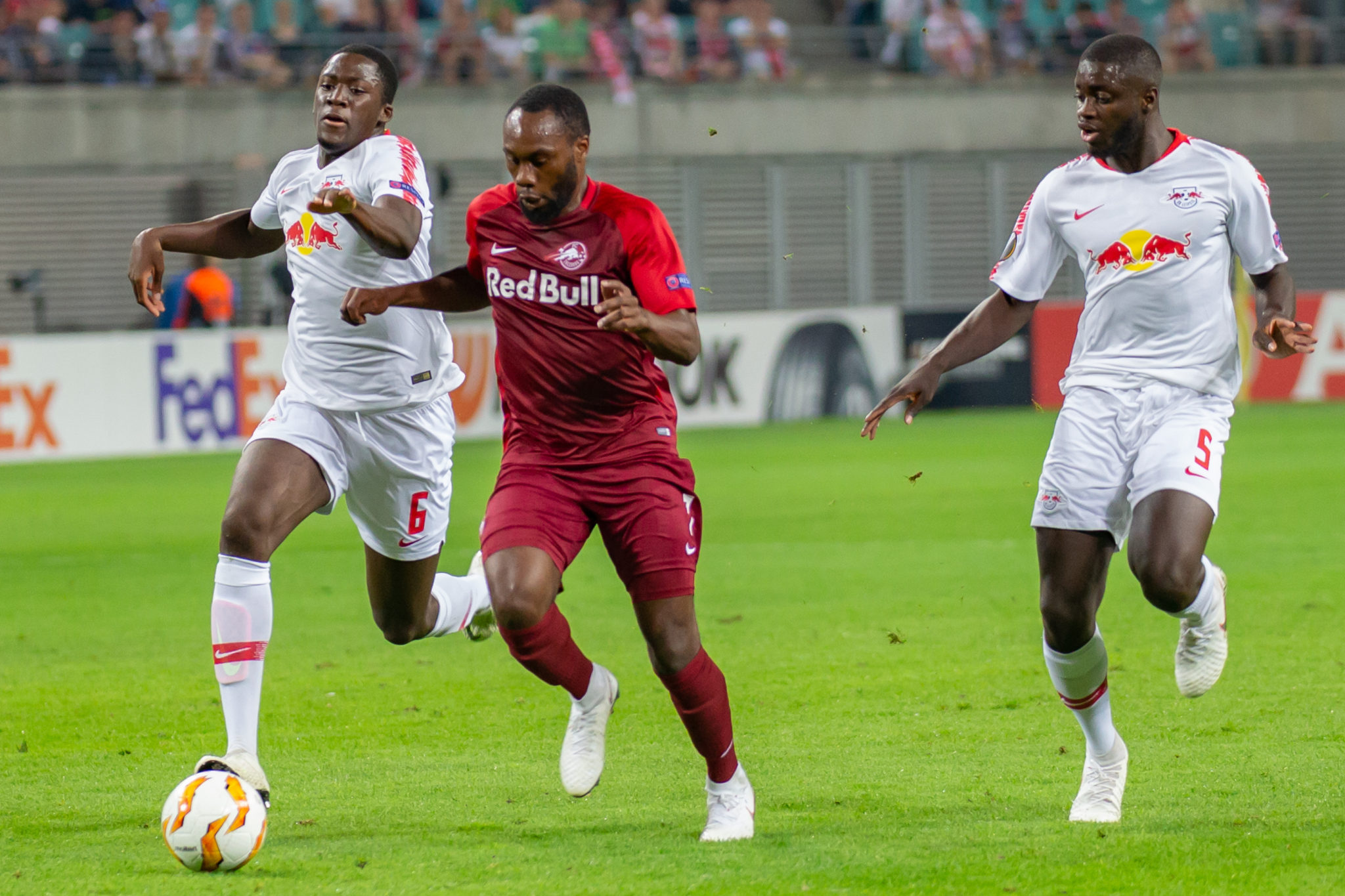 Football always has a zeitgeist. Like in any sport, trends come and go. We've seen 4-4-2, the diamond, tiki-taka and the list goes perpetually on. Currently, we're in the age of gegenpress. Gegenpress translates as "counter-pressing," as this is its primary focus.
The aim is to put intense pressure on the opposing team when out of possession, winning the ball high up the pitch and capitalising with ruthless efficiency. Last season, Liverpool executed this tactic brilliantly, winning the Premier League with consummate ease.
Jurgen Klopp has implemented this play style everywhere he has been. A fledgling version of it began at Mainz before he developed it into the terrifying blitzkrieg we saw at Dortmund. At Liverpool, he perfected the art.
So many teams use elements of gegenpress into their play now, it's difficult to keep track of them all. Restricting the opposition's passing options and forcing them into mistakes in their own half can be very effective at any level of football. In a truly gegenpress style though, there is a lot more going on.
In 2019/20, there were times when Liverpool looked unbreakable. Apart from the occasional hiccup and a dismantling at the hands of Manchester City, their high-tempo play put us all in a state of disbelief. How could a team this dynamic do anything other than replicate its success?
Come up to the podium, Dean Smith.
Villa Eviscerate the Reds
Aston Villa's demolition of Liverpool this season was one of the most monumental games in years. Sure, we've seen defending titleholders take beatings in the past, the "champions' curse" trope has certainly been present over the last decade. But none as definitive or as embarrassing as this.
Villa were excellent, but their approach wasn't rocket science. They saw Liverpool's high line and exploited it with quick through balls like a game of FIFA 13. Any attempts at a strong press was met with swift and direct movement of the ball. Simple, but very clever.
Liverpool's high pressing was neutered. Committing players to it means potentially leaving gaps at the back – which can be taken advantage of, if your players are good enough to do it.
Furthermore, they couldn't play from the back as effectively. Villa masterfully took away Fabinho's potence by cutting off his passing options. Without their anchor between defence and midfield, Liverpool found it much harder to freely move the ball around.
As such, Villa's direct play forced Liverpool into possession in the defensive third. Adrian isn't anywhere near as comfortable on the ball as Alisson, leading to miscommunications and very avoidable goals.
It's worth noting that several of Villa's goals came by somewhat fortuitous deflections. However, the fact that they were able to create these chances (and a few others that they failed to convert) should be indicative as to how comprehensively they annihilated the reds.
Weaknesses of Gegenpress
Another weakness of gegenpress is the sheer amount of effort required to use it effectively. All outfield players in a gegenpress team must have near-inhuman amounts of fitness and a limitless work ethic, or there will be too many gaps for it to be worthwhile.
Marcelo Bielsa is one of football's most respected coaches, but his teams are notorious for slowing down in a season's twilight. "Bielsa burnout" reared its head at the end of his first season with Leeds, culminating in a humiliating playoff semi-final loss to Derby.
As sports science and understanding of human biology progresses, football players can become more physically capable athletes. When smoking and drinking was a daily occurrence for footballers, asking them to gegenpress would have been like forcing a sumo wrestler to run a marathon. It's just not realistic or fair, really.
With players like Jordan Henderson running an average of nearly 12 kilometres a game, it's no secret that athletic stamina has become paramount in the modern game. But, everyone is human – that gas tank runs empty eventually.
A team must also have an almost telepathic understanding with one another to make press effective. This can make adding new players to a squad difficult, as they will spend time adapting which can detract from the overall performance of the philosophy.
Are We Witnessing a Paradigm Shift?
All in all, gegenpress is still likely to live on football, but with tweaks. The high defensive line may be weeded out – with football currently so enamoured with counterattacking play, teams could be too exposed with this tactic. To work effectively, a high line must be played to perfection. There is little room for error with it against pacey strikers.
Intense pressing is a modern facet in the game that can bring many rewards if used correctly. Teams such as Manchester City and Liverpool can use this style with their superlatively athletic players who also have adroit passing skill and awareness.
Without these two factors, teams may struggle to adapt to a gegenpress setup. Giving away the ball when committing 6/7 players to a counterattack isn't advisable.
While a true gegenpress style of play will eventually die off in favour of a new tactic, perhaps one that is less strenuous on the players in the system, elements of it will live on in football for some time. It is football's latest revelation, but nothing lasts forever. The game evolves, as do the philosophies behind it.
The Arsenal of 03/04 looked impregnable for a time. Ten years later, people were calling for Arsene Wenger's sacking and spouting that his tactics were obsolete. In the cerebral arms race of football, gegenpress will one day move aside for the new way to beat your opponents.
We hope you enjoyed this article 'Has Gegenpress reached its end?' What do you think will be the next stratagem to dominate football? Let us know!
Read more on football here: