Are Mourinho's Spurs suffering an identity crisis?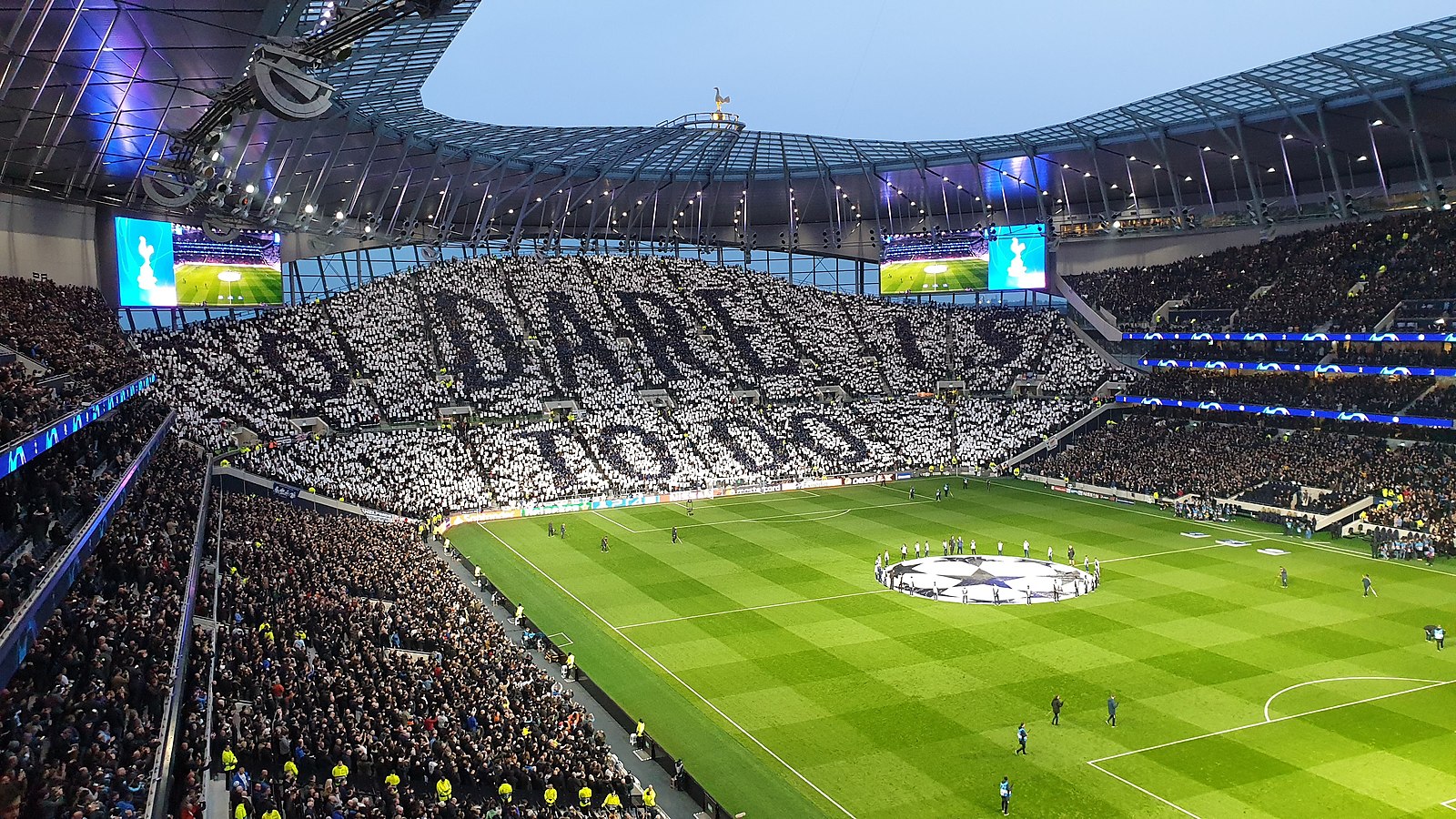 Spurs Are Playing Like Mourinho's Jerks But Not Intelligent Ones
Are Mourinho's Spurs suffering an identity crisis?
Spurs might be playing meaner, but they aren't playing smart, ultimately dealing the very hands that see them crumble.
Jose Mourinho says "nobody plays better than [Tottenham] with the ball".

? https://t.co/YvbDx9BSPG #bbcfootball #spurs #thfc pic.twitter.com/qEzZ2uvARI

— BBC Sport (@BBCSport) October 21, 2020
The easy thing to do is immediately lambast Gareth Bale. He dances onto the field, a glittering halo above his head and the win practically slipped into his back pocket. Then Spurs commit a cataclysmically spectacular implosion. In a grand total of 13 minutes.
Very few people will need reminding of how spectacularly cataclysmic it was. An 83rd-minute header off a needless free-kick. An own goal. A screamer well outside the box from — you guessed it — a needless free kick in the final minute of stoppage time.
If it feels like Spurs enjoy shooting themselves in the foot, there's certainly a narrative to back it. After Mourinho's first match as manager last season, that saw Spurs take the same precocious 3-0 lead against West Ham, only for the Hammers to claw back 3-2 as Spurs sat back and folded under pressure, Mourinho seemed to herald a new era of Spurs. One whereby being walked over like nice guys was a thing of the past. But since Mourinho's takeover last November, Spurs have secured only 10 clean sheets, none of which have come this season. Even more telling, in the 10 goals Spurs have let slip passed in their five Premier League matches so far, six were direct results of set pieces.
16'—Spurs 3-0 West Ham
82'—Spurs 3-1 West Ham
85'—Spurs 3-2 West Ham
90+3'—Spurs 3-3 West Ham pic.twitter.com/qwUz9CYs6P

— B/R Football (@brfootball) October 18, 2020
These facts aren't dripping points in a case that Mourinho's side relish their own self-slaughter, or that the only culprit to Sunday's (honestly unfeasible) comeback is Spurs' brilliantly poor set-piece discipline (though both warrant plenty of attention from Mourinho ahead of this week's matches). Incredibly, Spurs aren't alone in falling victim to football's new infatuation with surprise endings. This weekend, Southampton and Brighton both relished stoppage-time equalisers over Chelsea and Palace respectively. Man United lapped up three late goals over Newcastle. Sheffield United, Everton, Aston Villa – all beneficiaries of eleventh-hour chaos.
And yet, Spurs' 13-minute drawing to West Ham stands out. Jose Mourinho, the one manager nearly guaranteed to publicly pin his team's collapse on a specific blunder, offered only a two-word explanation: "Football happened."
It's a deferential response towards a game that we so often forget is meant to be unpredictable. But it's also a strikingly far cry from the new identity Mourinho has apparently entrenched into the Spurs culture. This "very nice group of guys" needed to get mean. To turn into an "intelligent bunch of [jerks]" — to use a different four-letter word. But consistently giving away free kicks and subsequently crumbling to heedless concessions leans closer to the walking, talking definition of a football doormat than an intelligent group of 'not so nice guys'.
Jose Mourinho: "For 90 minutes you cannot be nice, you have to be a bunch of c*nts, intelligent c*nts not stupid c*nts, bastards in the sense you are going to win matches!" ?https://t.co/Ag0fYqVQ6D

— The Spurs Web ⚪️ (@thespursweb) July 18, 2020
So, what gives? Strictly by the eye test, Spurs changed. They play more aggressive on the counter and rely on their own ability to create and exploit holes in the opposition rather than sit back and merely pounce on mistakes. This season has seen Spurs race into dominating leads more than once. But perhaps most tellingly of Spurs' new identity shift — and more so, where it hasn't shifted so fluidly — is their growing tally of fouls.
Rewind to the 2013 Premier League season. Spurs committed 138 fouls collectively. Five years on, Pochettino's 2018-19 Spurs' commit 225, with 62 committed in the opening five matches. Then comes last season. In the 26 Premier League games under Mourinho, Spurs committed 231 fouls in total. Their final 2019-20 Premier League tally sat at 351. In Mourinho's first five matches to the 2020-21 season, Spurs sit at a grand total of 71 fouls.
Statistics are no silver bullet. And this is a dangerously small sample size with plenty of caveats. Tactical fouling, VAR and the game's insistence to forgo the flailing elbows and crunching tackles of yesteryears stand out.
Still, there's no denying the uptick. By those numbers, conventional wisdom says Spurs are playing anything but nice. They're shoving, pushing and dragging players around the pitch. But by that same logic, the number of yellow and red cards would also increase, which they have not. Spurs have no red cards this season. Last season saw one, alongside 51 yellows. In comparison, Pochettino's side earned 56 yellows and three reds. Lack of cards generally signposts well-disciplined teams. But Sunday would suggest otherwise. Spurs are fouling, but the fouls are small and stupid, yet ultimately lethal.
UNREAL GOAL ?

West Ham ties Tottenham in the 94th min

(via @NBCSportsSoccer)pic.twitter.com/tW91XnNV6E

— Bleacher Report (@BleacherReport) October 18, 2020
Take West Ham's first goal. Moussa Sissoko gives away a free kick in the 82nd minute when he can't resist a nibble on an otherwise locked out Manuel Lanzini. Sissoko is penalised, and ultimately so are Spurs. It bears whiffs of Spurs 1-0 loss to Everton. Alderweireld, like Sissoko, has an isolated Richarlison right where he wants him. But Alderweireld pushes too hard and gifts Everton the free-kick and the game's only goal. Sunday's equaliser was born out of similarly frustrating circumstances. Aurier has Robert Snodgrass pinned back, but, like his teammates, can't resist that extra bit.
As Sunday demonstrated, one seemingly benign foul can (not so benignly) cull a 3-0 lead. For a team growing more infamous for set-piece vulnerabilities, silly fouls in silly areas seem, well, silly.
Mourinho knows this. And if any silver lining is to be found, it's that for 83 minutes, Spurs looked like title contenders. Glimpses of the selfish, ruthless play Mourinho demands prickled at the surface. Yet, even Spurs most ruthless displays tend to be punctuated by moments of sloppy discipline and flashes of Spurs of old.
As Sunday's clock ticked away, Spurs sat back. Declan Rice admitted West Ham's return arose partly because of this more characteristic style for Spurs to seal the deal. It seems Spurs are still flitting between their two identities. Like the prodigal nice boy who unexpectedly takes a whack at being the mean, cool kid on campus. It only takes so long before he tosses a milkshake on the girl of his dreams and realises he massively miscalculated the role's demands.
Mourinho wants Spurs to play dirty. But he also wants intelligence. To know when and where to hit, and likewise, when to pull back and play smart. That balance requires time, particularly after so long playing a very different style. But with the Premier League table opening its doors for a wildcard champion, Spurs need to find that balance sooner rather than later.
We hope you enjoyed this article 'Are Mourinho's Spurs suffering an identity crisis?' What have you made of Tottenham's start to the season? Do you think Mourinho's Spurs are suffering an identity crisis? Let us know!
Read more on football here: