Five wonderkids to watch outside of Europe's major leagues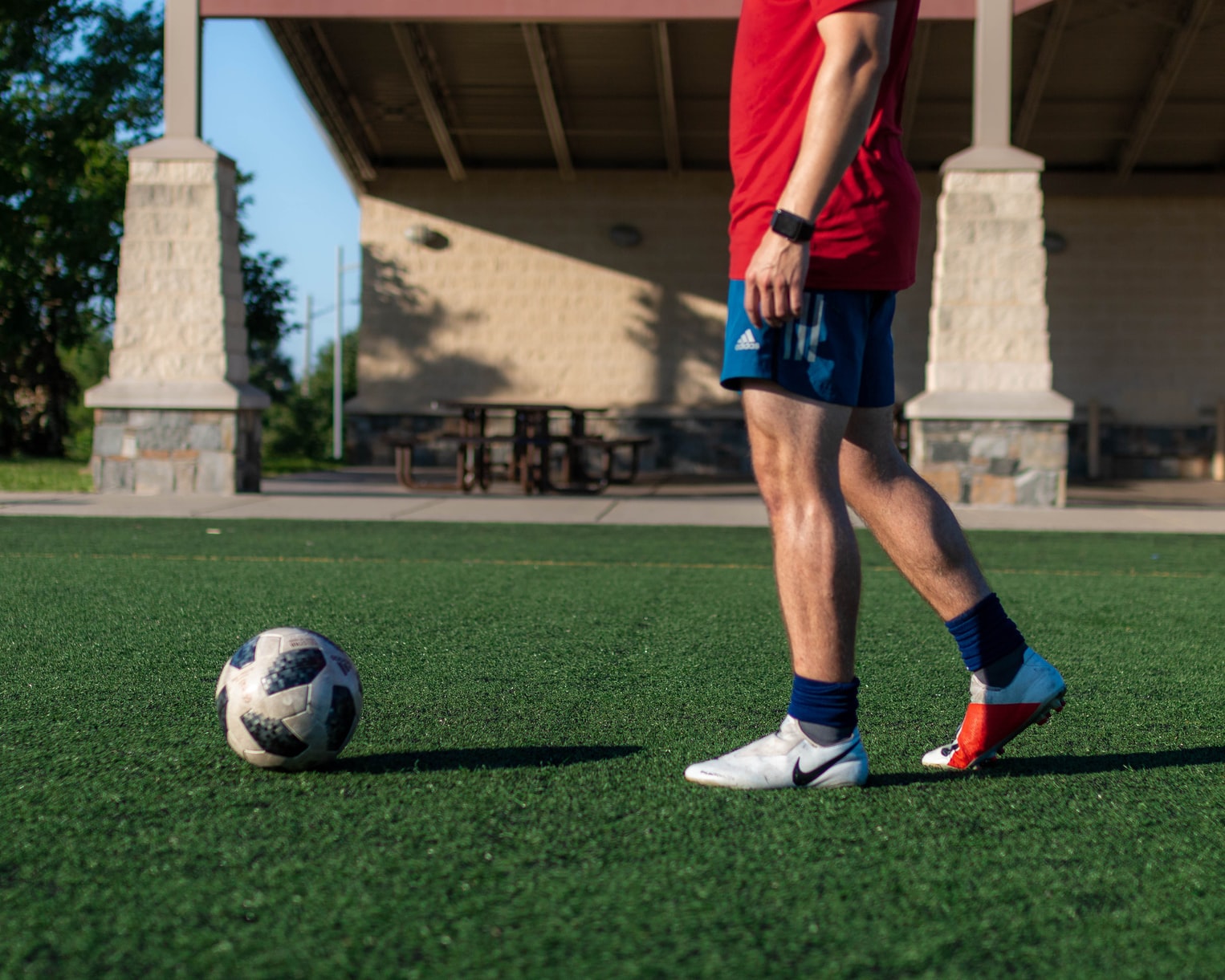 New Season, New Beginnings
Five wonderkids to watch outside of Europe's major leagues
The start of a new season brings an abundance of opportunities for young prospects to make major breakthroughs in football. Each year many major football teams across Europe promote a new wave of youth talent into their squad. This creates a chance for someone to make a name for themselves, perform at their best, putting the eyes of the world on themselves.
As football fans, we have the task of enjoying the talent they showcase and following their journey to stardom. However, some succeed and some fail. A number of highly rated youngsters have quickly slipped down the pecking order in recent years, not fulfilling the potential that the world of football may expect from them. Ravel Morrison is a player who often comes to mind in these cases.
Europe's Wonderkids
Within world football, the most regular talking point is Europe's top five leagues. This includes the German Bundesliga, Italian Serie A, the French Ligue 1, Spanish La Liga and England's Premier League.
The talent on display in all five of these leagues is undoubtedly the best of the best you can view when watching a football match. These leagues produce some of the finest home grown talent.
Who just got named in the final shortlist for the 2020 Goldenboy awards? @MasonGreenwood ??? #MUFC pic.twitter.com/HO6MqNhzB7

— Stretford Paddock (@StretfordPaddck) October 15, 2020
The obvious candidates in the Premier League include Mason Greenwood, Phil Foden, Bukayo Saka and so on. However, many of the top leagues' foreign players go through similar stories in their home countries. Many of today's top talents were produced from minor football leagues, before making big money moves they were climbing through the ranks in their home nations for instance.
In this article we'll be going through five players who are currently performing outside Europe's most popular leagues. All under the age of 21. These are players that you should keep an eye on this season.
1. Yari Verschaeren
We start off in Belgium for our first player. The Belgian Pro League is well renowned for producing some of European football's finest talents. The likes of Kevin De Bruyne, Dries Mertens and Thibaut Courtois all commenced their careers in their home country of Belgium.
Belgium's top football teams include Anderlecht, Club Brugge, Standard Liège, Genk and Gent. All six clubs have phenomenal youth academies.
The Belgian national team faced Iceland in their first international match since the return of football. The UEFA Nations League match ended a colossal 5-1 to Belgium. Manager Roberto Martínez selected 3 Anderlecht players for his squad, all under the age of 23. One of the players who appeared and assisted in the game versus Iceland goes by the name of Yari Verschaeren.
Yari Verschaeren is the third-youngest player to score in a competitive fixture for Belgium.

18 years and 59 days. pic.twitter.com/YLmNA3jjjd

— Scouted Football (@ScoutedFtbl) October 11, 2019
All About the Anderlecht Attacker
Having the ability to play on both the left wing and right wing, it might be an overstatement to say that he'd become the next Eden Hazard. Nevertheless he is an incredible talent for Belgian football fans to be excited about.
5 foot 8 inches tall and with incredible ability on the ball, Yari Verschaeren has it all. Last season the 19 year-old made 21 Pro League appearances. During this time he made 8 appearances at right-wing and 7 appearances in attacking midfield. Playing in attacking midfield, Verschaeren surprisingly only achieved one win in the 7 games. However, playing at right-wing the Belgian won 4 matches, proving that playing down the right flank is the youngster's forte.
So far this season for Anderlecht Verschaeren has made 5 appearances, already scoring one goal for his club. After spending the last 4 years climbing the youth ranks with his national squad the prospect is now making occasional appearances for Belgium's first team. Sooner or later this skilful attacker could be a regular starter for Belgium.
The production line at Anderlecht is booming, with the 34-time Belgian champions producing some incredible young talents over recent years. Yari Verschaeren could become a player that top clubs will be looking to invest in.
2. Paxton Pomykal
We fly all the way over to the US for the next player on our list. Texas, to be precise. Whilst the Major League Soccer receives constant stick for its supposedly poor quality of football, football fans can clearly see that North American youth products have been extremely successful in recent years.
Christian Pulisic, Weston McKennie and Giovanni Reyna are just three young talents who have made it far, having been born in the US. Next in the line of successful North American youth could be FC Dallas  attacking midfielder, Paxton Pomykal.
Pomykal rose through the youth academy at FC Dallas, playing at academy level since the age of fourteen, before making his first team MLS debut in 2017 at age 17. The Texan's big year arrived in 2019 when he made 25 appearances for Dallas as well as being selected for the MLS all-stars squad.
Breakout season for Paxton Pomykal. pic.twitter.com/dzmSUXJBKV

— USMNT Only (@usmntonly) August 16, 2019
Paxton the Playmaker
Paxton Pomykal has proven to be an incredibly versatile footballer. The 20 year-old has played in central midfield, both wings and most predominantly as an attacking midfielder.
The German Bundesliga is a league keen on signing young Americans with high potential and turning them into superstars. If Paxton Pomykal can continue to display his excellent attacking qualities and maintain his status as an FC Dallas fan favourite, all the hype surrounding the 20 year-old could eventually lead to a big move.
Pomykal was the victim of an unfortunate hip injury at the beginning of the year and hasn't been available for selection recently. It hasn't been determined how long he'll be out for, but once he's back to full fitness he'll be running riot in the MLS again.
3. Noni Madueke
It wouldn't be a successful list of young footballers without including an up-and-coming Eredivisie star. It's not the typical Dutch talent you'll be hearing about this time though, it's an Englishman abroad, by the name of Noni Madueke.
Madueke was born in 2002, a year when Manchester City weren't even a top flight team, Newcastle had just finished 4th in the Premiership and Arsenal were crowned champions.
At 18 years old, the right winger began his career at the Crystal Palace youth academy before moving to the Spurs academy and quickly being released by Tottenham. This is something I'm certain will come back to haunt Spurs. Now Madueke operates in the Dutch Eredivisie, a league well acclaimed for producing some of the finest European talent. The 18 year-old plays for PSV Eindhoven, regular title challengers alongside Ajax Amsterdam.
English youngster Noni Madueke scored his first goal for PSV Eindhoven today.

The player left Spurs in 2018 having rejected an offer from another Premier League giant.

More: https://t.co/OHvsTzzdqt pic.twitter.com/KzFl8HP6JI

— BBC Sport (@BBCSport) September 19, 2020
Magic Madueke
Dubbed 'the next Jadon Sancho', Madueke has followed a similar pathway to England's right-midfielder. Noni Madueke has made 28 appearances for PSV's under 19s racking up 11 goals and 12 assists. Just last season the Englishman grabbed 7 goals and 8 assists in 11 games for the under 19s, an absolutely incredible statistic to carry.
Having shown his promise, the winger was quickly thrown into the first team at PSV. He made 4 appearances last season before the closure of the Eredivisie and this campaign could definitely be his year to shine.
So far this season the exciting prospect has scored his first senior goal for the club on only his second start. Madueke now has 2 assists in 4 games to his name.
Noni Madueke is definitely one to watch this season. At such a young age he's already looking to be a complete forward. The pace, the passing, dribbling and shooting; he looks to have it all. Keep your eyes on this young man.
4. Joško Gvardiol
The next player on our list would have slightly gone against this article's title. However, some crafty transfer business has allowed us to include this incredibly exciting centre-back.
At 18 years-old Joško Gvardiol currently plays in the HNL (Croatian first division). The left footed central defender recently signed for RB Leipzig in the German Bundesliga, yet was instantly on the plane back to Croatia. The German giants loaned Gvardiol back to his original club, Dinamo Zagreb, for the season. This gives the youngster a chance to flourish in confidence and gain more first team experience before challenging for a starting spot in Germany.
? DEAL DONE: RB Leizpgi have signed 18-year-old Croatian defender Joško Gvardiol on a contract until 2026. He will be loaned back to Dinamo Zagreb for the 2020/21 season. (Source: @DieRotenBullen) pic.twitter.com/jh9j2LPLnZ

— Transfer News Live (@DeadlineDayLive) September 28, 2020
The Substantial Centre-back
The 19/20 season was Gvardiol's introductory season into first team football. He made just 11 appearances in the league for Zagreb. Although the world hasn't seen much of his capabilities, his individual attributes are what's making him an exciting prospect in today's game.
Standing at 6 foot 1 inches tall, this certainly asserts his physical and aerial presence on the pitch. In addition to his height, left footed central defenders are proving to be highly desirable across the globe. His speed both on and off the ball not only make him a fantastic ball-playing defender, but also adds a sense of reassurance to his teammates. Even if the 18 year-old were to make a mistake, he'd effortlessly be able to reclaim possession.
With previous interest from Leeds, Gvardiol will hope he made the right decision signing for Julian Nagelsmann's RB Leipzig. This could be an exciting talent to watch this season. If the Croatian can help Zagreb progress from their Europa League group, football fans could be seeing much more of him.
5. Keisuke Osako
The fifth and final player featured in this article comes all the way from Japan. A country that produced the likes of Shinji Kagawa, Hidetoshi Nakata and Keisuke Honda. Soon Europe could be introduced to a new man by the name of Keisuke, although this youngster plays in goal.
Keisuke Osako, 20, currently plays for Sanfrecce Hiroshima in the Japanese J League. Whilst it's not a league massively talked about in football, we've seen an incalculable number of young players from all over the globe transition to top leagues. The form that Keisuke Osako is currently in could make him a player added to one of these top leagues.
With Minamino making his @LFC debut over the weekend, here's a couple more ?? talents to watch out for ⤵️

?? Keita Endo (22, @prompt_fmarinos)
✅ Winger
? 12g/20a in 74 starts

?? Keisuke Osako (20, @sanfrecce_SFC)
✅ Goalkeeper
? 16 clean sheets in 34 games

Who else? ? pic.twitter.com/N594b9z99O

— Football Wonderkids (@fbwonderkids) January 6, 2020
Hiroshima's Hero
In the 2019 J-League campaign, Hiroshima achieved a 6th place finish. Osako obtained 14 clean sheets in 29 appearances and made some startling saves throughout. In the current campaign Osako has played 12 games so far and has already gained 5 clean sheets.
Japanese goalkeepers aren't well know Europe. Nonetheless, Eiji Kawashima and Yoshikatsu Kawagutchi are two Japanese goalkeepers that have had success spells in Europe. It's very possible that Keisuke Osako could join them, with the J-league star destined for success.
A World of Future Stars
For any football fan around the world, it's incredibly exciting to have that one youngster in your squad who writes his own headlines. Whether they've been promoted from your team's academy or they've travelled halfway across the world, it's truly remarkable to follow a player's journey to stardom. This article contains just five of those players that you should keep an eye on in the future.
We hope you enjoyed this article '5 Wonderkids to Watch Outside Europe's Major Leagues'. Can you think of any other hot prospects playing outside of Europe's top 5 leagues? Let us know!
Read more on football here: