The Top 10 Greatest Goalkeepers Of All Time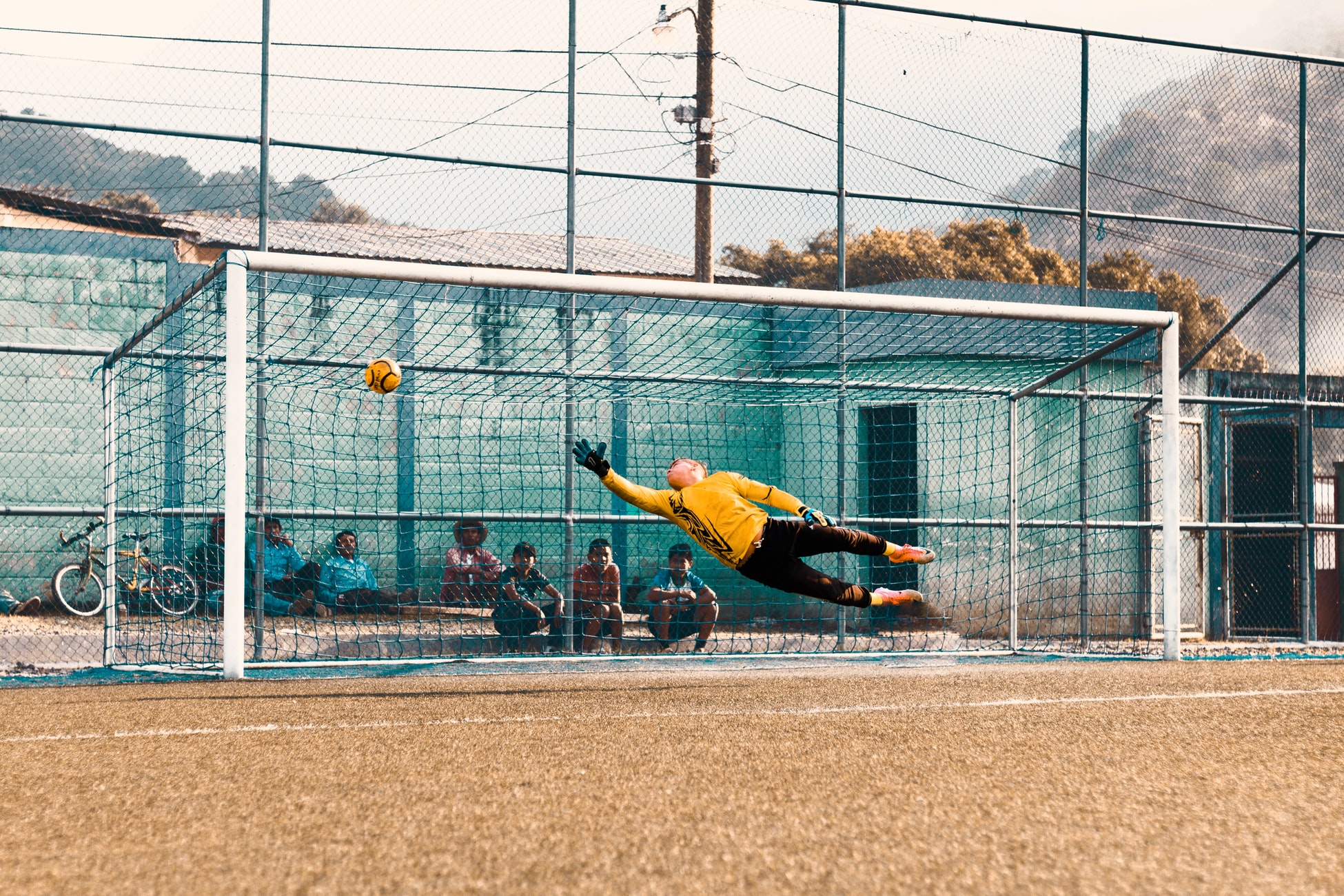 The top 10 greatest goalkeepers of all time
Over the course of footballing history, the goalkeeper has been one of the most sought after positions in the game. It is one of the most difficult roles to excel in. Mistakes can be costly for clubs and every team needs someone they can rely on in-between the sticks.
Football has seen many great keepers grace the pitch before. These players in question have gone on to win World Cups, Champions Leagues and domestic titles within their clubs. Not to mention those individuals playing a pivotal role in helping their team have a chance to succeed.
In a more modern game of football, it is important that they can play just as good with their feet as well as with their hands. As well as this a goalkeeper needs to have quick reactions and reflexes to deal with high pressured situations.
We take a look at some of the greatest to have ever played the game, and count down the top 10 best goalkeepers of all time.
🚨 ⚽️ 🗳️@PetrCech | @ceskarepre_cz | @ChelseaFC | @vdsar1970 | @OnsOranje | @ManUtd

Who was the better goalkeeper?

— FIFA.com (@FIFAcom) October 15, 2020
10. Edwin Van Der Sar
The former Manchester United and Netherlands number one, played 816 games before retiring in 2011. Edwin is one of the most decorated goalkeepers on this list. He has played for Ajax (where he won four Dutch titles and a Champions League), Juventus and Fulham, excelling at each club he played at.
He then made the move to England, where he won four premier league titles and another champions league in six years for United. Not only this, but he is the second most capped player for Netherlands, playing 130 times for the Dutch national team.
Van der Sar also once went 1,311 minutes without conceding a goal in the 2008/09 campaign, a record in the Premier league. His shot-stopping skills and capability to play with the ball at his feet changed the modern game of football for a keeper.
We have seen many talents go on to adapt this style of play, and the Dutch legend was one of the first to do so on the elite level.
1693 = Edwin VAN DER SAR

Goalkeeper – 29.10.70 – HOL (130/0)

Prem Debut:
19/08/2001 (Manchester United vs. FULHAM, L 3-2)

Prem Clubs:
Fulham (01-05), Manchester United (05-11)

Prem Apps: 313
Prem Goals: 0
Prem Clean Sheets: 132

Prem Champion:
2006/07
2007/08
2008/09
2010/11 pic.twitter.com/4vW6y86xYG

— Premier League Players (@premlgeplayers) October 14, 2020
9. Peter Shilton
Shilton is regarded as being in the top batch of keepers, England has produced and has made 125 appearances for the national team, keeping 66 clean sheets. His career spanned over 30 years playing for the likes of Leicester City, Southampton and Nottingham Forest, where he won two European cups.
His ability to play consistently at the highest level, makes him one of the greats in between the sticks. He holds the world record for the most competitive appearances with 1362. Peter also shares the most clean sheets in a World Cup Finals tournament (10) with French keeper Fabien Barthez.
His calming influence in goal and reliability was the key to playing at a successful level for such a long period of time. Shilton was known as being a leader on the pitch and has been a role model for many English goalkeepers to follow over the years.
Northern Ireland v England in 1979 we won 5-1 memorable game for me 🧤⚽️ My art of goalkeeping pic.twitter.com/MUC6jtJIB6

— Peter Shilton (@Peter_Shilton) March 16, 2020
8. Petr Cech
Considered as one of the best Premier League goalkeepers of all time, Cech holds numerous records. He has the most clean sheets in the league (202), the joint most PL golden gloves (4) and the most clean sheets in a single PL season (24).
The 6ft 5in giant played 494 times for Chelsea over an 11 year period. He also appeared for Arsenal 139 times and has 124 caps for Czech Republic (the most ever in the national team). Petr dominated in England, winning four titles with Chelsea as well as the Champions League, Europa League, five FA Cups and three League Cups.
After his horrific skull injury in 2006, many thought that he may not be the same player he once was. However, the Czech international prevailed and went on to accomplish great accolades.
7. Dino Zoff
The Italian legend, Dino Zoff, was a huge presence in-between the posts. Whether it was for Juventus or Italy, Zoff performed at a consistently high level. Many football fans would consider him higher up on this list, and they would have a strong argument to do so.
His incredible agility and reflexes made him unstoppable to beat, which is why he spent so long at the top. He played for 11 years at Juventus, appearing 473 times. As well as winning six league titles in Italy and one European Cup.
He also captained his national team to World Cup glory in 1982, at the age of 40. This is the oldest player to ever win the tournament, let alone lift the trophy as a captain.
He also holds the record for the longest period without conceding a goal in international football (1142 minutes). As one of the greatest players to come from Italy, he is easily in the top 10 greatest goalkeepers of all time.
6. Oliver Kahn
Oliver Kahn's passionate nature to win for his side, made him one of the games best. The German international spent 14 years with Bayern Munich, appearing 632 times. He won everything he could in Germany, including a heroic performance in the 2001 Champions League final penalty shout-out to win their first European Cup in 25 years.
Kahn is known for his strong leadership and discipline on the pitch. There was high competition at the time for Germany's number one spot, but he definitely proved why he deserved a place in their team.
He played 86 times for Germany and won the European Championship in 1996. Oliver is also the only goalkeeper in history to win the golden ball award in the world cup, when they finished runners up in 2002.
Amongst strong competition, Kahn's decorated career highlights show just how prolific he was in goal. Arguably making him one of the best goalkeepers Germany have ever had.
5. Gordon Banks
Surpassing Peter Shilton, many believe Gordon Banks is the best ever keeper England have ever had. Famous for his performances in their first and only World Cup victory in 1966 where he only conceded two goals. He is also known for that special save against Pele in 1970, that kept out a powerful header from the worlds best at the time.
Although he may not have accomplished as many domestic trophies as others in this list, he was still a great keeper. He played at Leicester City for eight years and Stoke City for six, winning a league cup at both.
His quick feet, agility and cat-like reflexes makes him one of the greatest goalkeepers there has been. Banks won FIFA goalkeeper of the Year an astonishing six times. Had he played at a higher club level, many would position him further up on this list.
4. Peter Schmeichel
Before current Leicester keeper Kasper Schmeichel there was Peter, his father. Peter was known for his eight years spent at Manchester United, where he won numerous trophies. Most famously he was their number one keeper, and captain, when they accomplished the treble in 1999.
Including this, his honours totaled to five league titles, three FA Cups, a League Cup and of course the Champions League. He played 363 times in England and was also successful for Sporting Lisbon and Brondby.
Schmeichel was an integral part of United's success in the 90's but also performed well for his national team, Denmark.  He is the most capped international player for them with 126 appearances. Not only that, but Peter and his teammates shocked Europe when they won the Euro's in 1992.
His fast reaction time allowed him to overcome his opponent whenever they were through on goal. His huge presence, leadership qualities and shot-stopping abilities made him the greatest keeper in the world at that time.
3. Gianluigi Buffon
Buffon has been dominating the game as a goalkeeper ever since the turn of the century. In his 27 year career, he has accomplished almost every accolade there is and has consistently been one of or the best keeper in the noughties.
He was only 17 when he became first choice keeper for Parma. Buffon was then bought by Juventus in 2001, for a then goalkeeper world record fee. For such a large sum of money at that time, he did not disappoint. He has played in 671 matches for them, winning the Italian league a monumental 10 times.
It is his role in the Italian national team however, he is most famous for. He conceded only two goals as they won the 2006 World Cup, just a penalty and an own goal from his teammate. Buffon has earned a remarkable 176 caps for Italy, the countries most ever.
His ability to play at such an elite level for a long period of time is the reason why he is so high up. Even at the age of 42 he is still playing, as a solid backup for his beloved Juventus team.
2. Lev Yashin
A name that is surprisingly ranked number two on the list of top 10 greatest goalkeepers, is Lev Yashin. Not known by many modern day football fans, but Yashin was true great in between the sticks. He is still the only goalkeeper in history to have won the Ballon D'or.
Lev was named FIFA's goalkeeper of the century, and has reportedly saved over 150 penalties and kept over 270 clean sheets. He is renowned for putting the position of a goalkeeper on the map and influenced many greats after him.
From 1950 to 1970, he spent the majority of his career at Dynamo Moscow. Yashin won five Soviet league titles and three cups. He also played 78 times for his national team, winning the 1960 European championships and the 1956 Olympics.
His incredible athleticism and reflexes made him extremely hard to beat in goal. He was even awarded the Order of Lenin, the highest award from the Soviet Union, for his services to football.
West Germany – Soviet Union at Goodison Park, 1966 World Cup#LevYashin pic.twitter.com/Vql6gfe8rU

— FootballTime&Nations (@FCTimeNations) October 16, 2020
1. Iker Casillas
Our number one in the top 10 greatest goalkeepers of all time is Iker Casillas. Iker is the most decorated goalkeeper and his performances over his career have shown why. He is a born leader, teammate and footballer and has been a true servant to the game of football.
In 16 years at Real Madrid, he played 725 times for them and won every honour possible, before he was 31. This included five league titles, two cups and three Champions Leagues. As he began to get older, he moved to Porto where he helped them win the league in his first season.
If that wasn't enough, Casillas captained the Spanish national team to three major trophies in a row. This was one of the most dominate periods in international history. They won the Euro's in both 2008 and 2012 and their first ever World Cup in 2010.
Iker has the second most caps for Spain with 167, only behind Sergio Ramos who overtook his record last year. To add to his triumph's he holds the third most clean sheets in La Liga history (177), the most clean sheets in the Champions League (59) and the record number of international clean sheets (77).
With such strong competition for the top spot on this list, Casillas just takes the title- not that he needs anymore.
We hope you enjoyed this article 'The top 10 Greatest Goalkeepers of All Time'. Who would you rank number one as the greatest goalkeeper ever? Let us know!
Read more on football here: