EFL Cup Review: Who has Reached the Quarter Finals?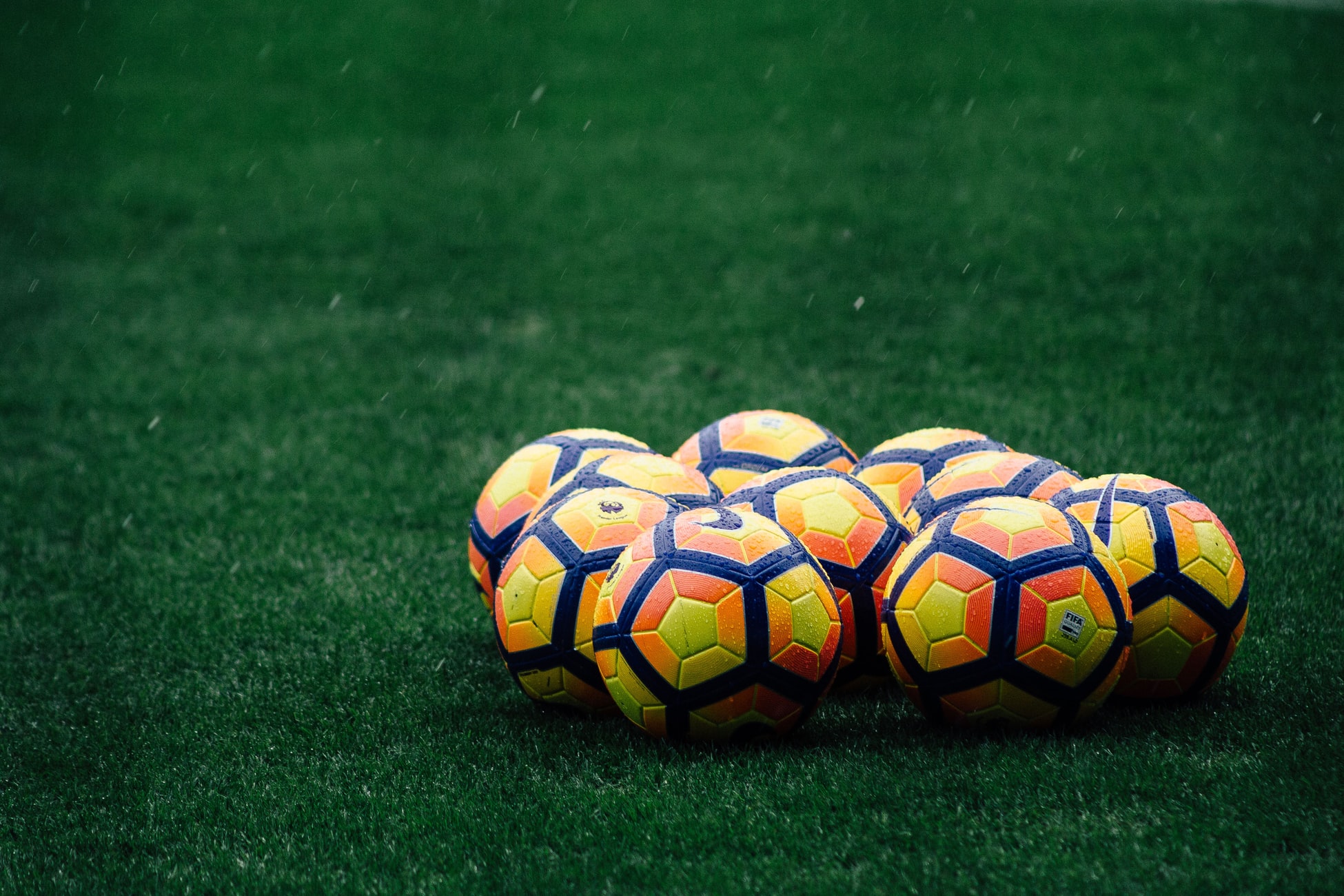 EFL Cup Round of 16 Review
EFL Cup Review: Who has Reached the Quarter Finals?
The Round of 16 kicked off on Tuesday night, as teams looked to secure their place in the quarter finals. A number of upsets in the last round saw Watford lose to League two Newport County and West Brom bow out to Brentford. This week was no different.
These Carabao Cup fixtures integrated into a busy scheduled for a number of Premier League clubs. Teams like Tottenham have had European qualifiers as well as weekly Premier League games.
With football back in full swing, these fixtures have come at the perfect time for fans however. We saw big Premier League teams like Liverpool and Chelsea crash out of this year's competition and almost had another huge upset.
We now look forward to a long wait for the quarter finals, being held from the 21st December. Do Man City have what it takes to make it their fourth EFL Cup trophy in a row?
𝙍𝙊𝙐𝙉𝘿 𝙁𝙊𝙐𝙍

Some big games this week!#EFL | #CarabaoCup pic.twitter.com/WZOUM5JoCb

— Carabao Cup (@Carabao_Cup) September 28, 2020
Tuesday night:
Tottenham Hotspur 1 – 1 (5-4 p) Chelsea
The first Round of 16 game, had Tottenham beat Chelsea in an enthralling head to head clash. The deadlock couldn't be broken in normal time and was eventually decided on penalties.
The London derby resulted in nine penalties being converted, before Chelsea missed their last. Midfielder Mason Mount stepped up to the spot, only to hit it wide. The tie was almost dismissed by Spurs manager Mourinho beforehand, saw a weakened side start the game.
They will play four games in eight days, but they'll be happy to get this win against their fellow rivals. Chelsea were dominant for most of the game but Spurs held on to grab an 83rd minute equaliser from Erik Lamela.
This cancelled out Timo Werner's first goal for the Blues after slotting it past Lloris in the 19th minute. Chelsea boss Frank Lampard will be unhappy about this loss, but will look to recover their form against Crystal Palace on Saturday.
Whereas Spurs go onto the next round to face championship side Stoke City. They are trying to win their first trophy since 2008 and have got a good chance now to do so.
Wednesday night
Everton 4 – 1 West Ham United
Dominic Calvert-Lewin recorded his second hat-trick of the season as Everton beat West Ham. He has now scored eight goals in five games to top the scoring in all competitions for Europe's top five leagues.
He took them in the lead in the 11th minute before Robert Snodgrass equalised shortly after half time. Without making a substitution all game, the Hammers couldn't hold on and their frailties at the back were clear to see.
After Richarlison put them up once more, Calvert-Lewin finished the opposition off and took Ancelotti's team into the last eight. Everton are still unbeaten so far this season in all competitions.
A hard-earned victory however, saw three of their players go off injured, including key players Richarlison and Allan. Both teams have been playing with a heavy schedule but a poor performance from West Ham, leave them coming up short this time out.
Everton have drawn Manchester United in the quarter finals, with the game being played in December.
🔥@Everton pic.twitter.com/A87QRhOEuk

— Richarlison Andrade (@richarlison97) September 30, 2020
Brighton and Hove Albion 0 – 3 Manchester United
Man U beat Brighton 3-0 to record their second win against them in four days. A controversial ending to their 3-2 win on Saturday, saw Fernandes score a penalty in the 100th minute. This came after a VAR review was conducted after the final whistle was blown.
This time round they were more dominant but Brighton had chances to stay in the game. However, a more clinical and inspired performance from Man U saw off their opposition.
A McTominay header put them ahead in the first half, before Mata doubled their lead in the 73rd minute. Paul Pogba then rounded off their win, with a free-kick which deflected off the wall and in.
United manager Ole Gunnar Solskjaer made 10 changes to his starting lineup for this game. Juan Mata, who is yet to play in the Premier League this season, played outstanding and stated his case to the manager.
A weakened Brighton side couldn't make their way into the last eight and it's the Red Devils that progress to the next round to play Everton.
Burnley 0 – 3 Manchester City
A strong City side made up for their damaging loss to Leicester City last weekend. They beat Burnley by three goals in a much more spirited defensive display. The return of defender Aymeric Laporte certainly helped them fix their problems at the back.
A lacklustre Burnley however couldn't really get into the game. City dominated most of the possession and it was Kevin De Bruyne who was pulling the strings in midfield once again.
They found themselves with the upper hand after 35 minutes, thanks to Raheem Sterling from eight yards out. The England international then grabbed a second shortly after half-time. Burnley had a couple of chances in the second half but City proved too much for them in the end.
An impressive Ferran Torres slotted home their third to round off a dominant display. Debutant Cole Palmer also featured in City's midfield for the first time and showed glimpses of a promising future.
This was definitely a more positive night for Pep Guardiola and his men. But they will have to show similar form in all competitions, if they want to mount another serious trophy challenge this year. They will face Mikel Arteta, Pep's former right hand man, and Arsenal in the last eight.
Newport County 1 – 1 (4-5 p) Newcastle United
An eventful tie saw the lowest ranked team in the tournament, almost cause a huge upset against Newcastle. League two Newport County, who defeated Watford last week, took an early lead after Tristan Abraham scored in the first five minutes.
A panicked Newcastle team, couldn't find their way back into the game. A resilient Newport were finally broken down, after Jonjo Shelvey stunningly curled a shot into the top corner of the net.
Due to their being no extra time in this year's tournament, the game went to penalties with the score 1-1. Newcastle's Joelinton missed first giving Newport an ounce of hope.
However, Ryan Taylor's penalty was saved and then Brandon Cooper blasted one over the bar to give Newcastle the victory. It was a cruel ending after a spirited performance from Newport, but the Magpies would have felt they deserved the win.
It took a bit of quality to give Newcastle the edge and in the end it was Steve Bruce's team that move into the quarter finals to play Brentford.
Thursday night
Brentford 3 – 0 Fulham
Brentford reach the quarter finals for the first time in their history, after beating Premier League strugglers Fulham 3-0. The game was a repeat of the Championship playoff final that promoted Fulham into the top flight last month. This time Brentford got their revenge.
A dominant display from Brentford saw Said Benrahma score two goals to cap off a wonderful performance. The winger has been linked to Crystal Palace and West Ham in recent week, but insists he's "happy" at Brentford.
Fulham boss Scott Parker made 10 changes for this game in search for a victory. After getting battered by Aston Villa at the weekend, the outcome was no different on Thursday.
Fulham had chances to score in the match, but it was Brentford who proved to be more clinical. Finnish youngster Marcus Forss scored before halftime before Benrahma doubled their lead.
A scintillating third strike rounded off a great performance from the Bees. Newcastle United is the next obstacle in their quest for their first ever major trophy.
𝙋𝙐𝙍𝙀 𝙁𝙄𝙇𝙏𝙃

🐝 3-0 ⚪#BrentfordFC #BREFULpic.twitter.com/mYDpWuhcFP

— Brentford FC (@BrentfordFC) October 1, 2020
Aston Villa 0 – 1 Stoke City
A shock result saw championship side Stoke City send Aston Villa home after beating them 1-0. Villa have been on good form leading up to this fixture, having been unbeaten in all competitions.
But Michael O'Neill and his Stoke team were the ones to progress to the next round after a solid defensive display. Former Chelsea man John Obi-Mikel put on a brilliant performance to beat the Premier League side.
Villa reached the final of this cup last year, before losing out to Man City for the trophy. But a much changed team struggled to impress, especially without captain Jack Grealish.
It was Sam Vokes that broke the deadlock after 26 minutes after heading the ball in from a corner in the end.
Finding it difficult to get back into the game, Villa manager Dean Smith tried to make a difference in the second half. They had a few chances as club-record signing Ollie Watkins came close to scoring, but could not find an equaliser.
Stoke progress to the quarter finals for the first time in five years and will play Tottenham in the next round.
Liverpool 0 – 0 (4-5 p) Arsenal
The Premier League champions crash out of the competition after losing on penalties to Arsenal. This fixture in the cup last year, finished with Liverpool winning on penalties after an enthralling game that finished 5-5. This game was quite the opposite.
A goalless stalemate saw both sides struggle to break down their opposition. Arsenal goalkeeper Bernd Leno put on a magnificent display to stop the likes of Mohammed Salah and co from scoring.
After losing 3-1 against Liverpool on Sunday, Mikel Arteta and his players got their vengeance. Both sides put out much changed teams compared to last weekend. Key players like Sadio Mane for the Reds and Aubameyang for the Gunners were left at home.
The penalty shoot-out however, was a much more exciting affair. Mohammed Elneny missed his penalty to give Liverpool the advantage. However two brilliant saves from Leno to stop Divock Origi and Harry Wilson, gave youngster Joseph Willock the chance to win it for Arsenal.
Arsenal will now go up against rivals Manchester City in the last eight, as manager Mikel Arteta faces his former club.
Who else could it have been?!

Congratulations, @Bernd_Leno 👏

🏆 #CarabaoCup pic.twitter.com/vknhqmZ7MY

— Arsenal (@Arsenal) October 2, 2020
Full Quarter Final draw:
Stoke City vs Tottenham Hotspur
Brentford vs Newcastle United
Arsenal vs Manchester City
Everton vs Manchester United
All Quarter final fixtures will commence on the week starting 21st December 2020.
We hoped you enjoyed the article 'EFL Cup Review Round of 16: Who Has Reached The Quarter Finals?'. Who do you think will win the EFL Cup this season? Let us know!
Read more on football here: