Fantasy Football Tips – How to Win Your Mini League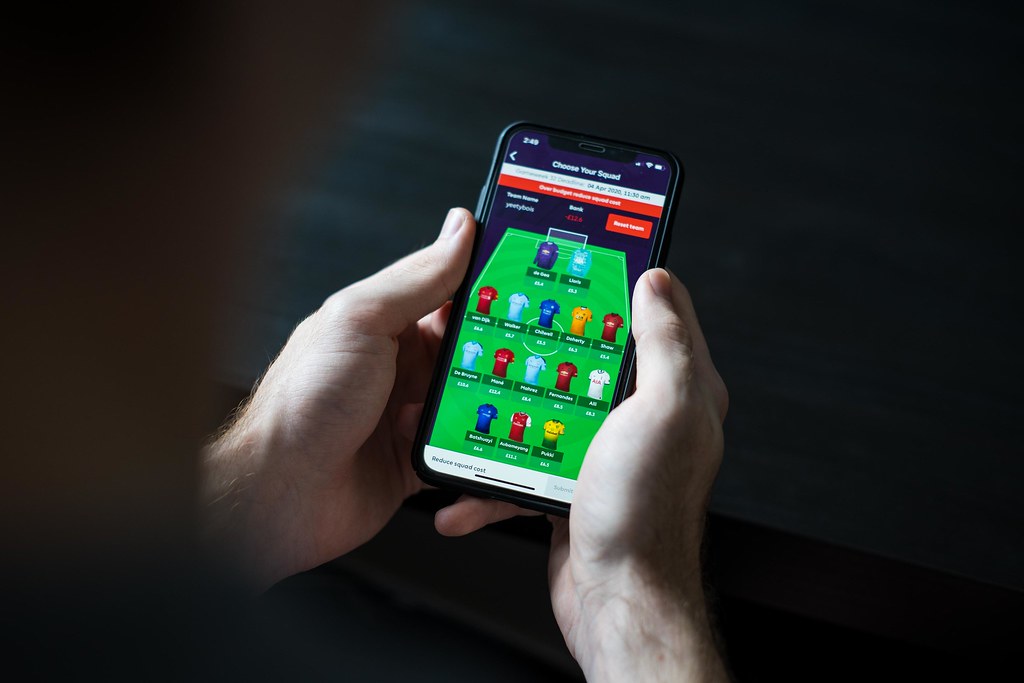 Premier League Fantasy Football Tips & Guide
Fantasy Football Tips 2021/22
With the Premier League season kicking off in a matter of days, Fantasy Football managers will be tinkering with their squad up until the gameweek (GW) 1 deadline is upon us on 13th August at 18:30pm.
The 2021/22 Premier League season is set to be special with many top clubs signing world class talent in an attempt to strengthen their chances at becoming the Champions of England.
Equally, the relegation battle is set to come down to the wire with every club possessing an element of quality it is difficult to predict the three clubs that will face Championship football for the 2022/23 season.
This immense quality that now exists in the Premier League is what makes it so tough to choose a squad of only 15 players with a budget of £100 million but we hope that these Fantasy Football Tips will make it easier!
How to Make the Most Out of Your Budget
You must pick two goalkeepers, five defenders, five midfielders and three forwards. Each GW a starting XI is chosen with the remaining four players on the bench.
When selecting your 15 players it is important to make the most out of your budget, this can be helped with following a 'Template Team'. This allows for strategy to be taken when selecting your team.
Harry Kane is priced at £12.5m which makes the Tottenham attacker the most expensive forward in the game. Including the 28-year-old in your squad limits the amount of premium midfield assets that are available to you whilst trying to maintain a balanced squad.
With Kane it is likely that only one of Kevin De Bruyne (£12.0m), Mohamed Salah (£12.5m) and Bruno Fernandes (£12.0m) make it into your Fantasy Football team. Whereas, going without Kane allows for two of these prized midfield options to take centre stage at the heart of your Fantasy Premier League (FPL) team.
It may be feasible to go with two of Fernandes, Salah and De Bruyne, with Kane leading the forward line. However, this will seriously affect the balance of the team. The defence will be much weaker and with there not being as many standout £4.5m defenders this year as there have been in previous years a couple of premium defence assets may be more valuable. Two of these four premium assets should be at the forefront of your 2021/22 FPL squad. The tough decision is whether to go all out in midfield or to balance it with the attack.
Then it is time to focus on assembling the rest of the squad. Your squad should be made up of essentials/premiums, mid-priced assets, bargains, and differentials.
Make sure that at least one player on the bench is a regular starter as this allows for injuries or rotation. If a player in your starting XI does not play then the first sub will take their place. This is a great Fantasy Football tip to avoid injuries and rotation damaging your GW.
Chip Strategy
Throughout the season all FPL managers are provided with five chips to help boost their rank. A fantasy football tip would be to use these chips at the correct time to maximise the points that are gained.
Wildcard
The wildcard is chip allows FPL managers to change their entire squad with no points deduction.
This chip has to be used in the first half of the season as an additional wildcard can be activated in the second half of the season.
The two obvious places to use the first wildcard come after GW3 and GW7. This is due to them following international breaks as well as clear fixture swings. GW4 spells the end of Aston Villa's rather friendly start to the season and after GW7 Manchester United embark on a tricky period whilst Chelsea starts an 'easy' run.
Bench Boost
The four players on your bench score points for that GW.
One option for the bench boost chip is to activate it in GW1 and then look to wildcard GW3 to remove the dead rubber and maximise your budget.
However, other managers may prefer to bench boost on a double GW as it allows for double the chance of points from those on the bench.
Triple Captain
A triple captain will score triple points for that GW.
The triple captain chip should be saved for a double or triple GW, providing double or triple the opportunities to produce a haul. There is potential for a triple GW21 for Chelsea.
Free Hit
A free hit gives you the ability to transfer unlimited players for no extra cost for that GW only after this your team will revert back to how it was before the free hit was activated.
The free hit could also be saved for a triple or double GW, but it can also be used in a blank GW.
A blank GW is when a number of teams do not have a fixture in that GW and therefore players in your squad may not have a fixture. So, a free hit can be used to transfer the best assets in from those teams that are playing for that GW only.
#𝙁𝙋𝙇 𝙀𝙭𝙥𝙡𝙖𝙞𝙣𝙚𝙧: 𝘾𝙝𝙞𝙥𝙨

How to use your Bench Boost, Free Hit, Triple Captain and Wildcard chips 🍟

— Fantasy Premier League (@OfficialFPL) July 28, 2021
Essentials vs Differentials
'Essential' and 'Differential' are two terms that get thrown about a lot in the FPL community..
An Essential is a player that could significantly damage your rank if you do not own them. They are players that are a captain option week-in-week-out and those that you can rely on to claw back points after a poor GW.
A differential is a player that is owned by less than 10% of players, however this figure is not set in stone and can range from 5-15%. These players are those that have the ability to produce regular hauls, but they have fierce competition around the same price range and therefore lack serious ownership. Owning some differentials is essential to climb up the ranks as it allows you to gain on other around you massively if a differential manages to produce a haul.
A fantasy football tip would be to own more differentials is you are attempting to climb the ranks and less differentials if you are trying to consolidate your position.
Essentials
With the start of the Premier League season just around the corner I would say that there are two standout essentials with 3 others that I would be looking to own at least 1 – if not two – of.
B. Fernandes – Midfielder, Manchester United (£12.0m)
With 18 goals and 12 assists Bruno shone for Manchester United in the 2020/21 season producing a total of 244 points. This was 2 clear of Harry Kane which gave Bruno the Fantasy Football points crown of last season. Averaging 6.6 pts per game, it is hard to look past the Manchester United midfielder as the first name on the FPL team sheet.
One stipulation that could change the general idea of Fernandes as such an essential is if Kane makes the switch to the other side of Manchester. This would adjust the mindset of many managers as they consider the mouth-watering prospect of Kevin De Bruyne feeding Kane countless inch-perfect passes for the English striker to convert.
This would lead to a couple of new very viable variations as Harry Kane would become an essential in most managers eyes and therefore, they may require extra budget for the midfield. A way to do this could be to opt for the young English winger Jadon Sancho (£9.5m). This would provide a route in to the Manchester United attack for much less than Bruno. Whereas other managers may look towards De Bruyne as the Belgian would hope to increase his attacking returns with the arrival of Kane.
However, Bruno Fernandes has shown his FPL worth since arriving on the scene in January 2020. The penalty maestro scored 9 from 12 foot in the 2020/21 premier league season, whilst providing 12 assists. These statistics make the Portuguese midfielder a regular captaincy option, and one of the hardest players to ignore for FPL managers ahead of the 2021/22 season.
👕 𝗔𝗽𝗽𝘀: 37
⚽️ 𝗚𝗼𝗮𝗹𝘀: 18
🎯 𝗔𝘀𝘀𝗶𝘀𝘁𝘀: 14
⛔️ 𝗖𝗹𝗲𝗮𝗻 𝘀𝗵𝗲𝗲𝘁𝘀: 13
🔢 𝗣𝗼𝗶𝗻𝘁𝘀: 244
➕ 𝗕𝗼𝗻𝘂𝘀: 36#FPL https://t.co/NHmRFert5p pic.twitter.com/lOQXFNH941

— Fantasy Premier League (@OfficialFPL) August 6, 2021
M. Salah – Midfielder, Liverpool (£12.5m)
Mo Salah is already a Fantasy Football legend managing to accrue 1,026 points across the 4 seasons that he is has been at Liverpool. This includes surpassing the 300-point mark and to this date no other player has ever achieved this feat.
The Egyptian has been electric since his league debut for Liverpool against Watford after getting on the scoresheet in a frantic 3-3 draw. At the start of his debut season for Liverpool he was priced at £9.0m but off the back of 32 goals and 12 assists Salah ended the season at £10.6m.
Mo begins the 2020/21 season priced at £12.5m making him the joint most expensive player in FPL alongside Kane. This price tag may put many managers off but do not be fooled as Salah is about as essential as they come. Although it may be feasible to go without the Liverpool forward, starting the season without the double golden boot winner is a recipe for disaster.
Liverpool kick off the season with good fixtures against Norwich (A) and Burnley (H).
The 29-year-old has the unique ability to score points when his team are underperforming and for this alone, he becomes one of the most important players to own in Fantasy Football.
303pts – SALAH (17/18)
295pts – Suarez (13/14)
284pts – Lampard (09/10)
283pts – Ronaldo (07/08)@MoSalah sets a new record for most #FPL points in a single season pic.twitter.com/RhhoBAtoaE

— Fantasy Premier League (@OfficialFPL) May 13, 2018
T. Alexander-Arnold – Defender, Liverpool (£7.5m) and A. Robertson – Defender, Liverpool (£7.0m)
Liverpool's full backs have been instrumental in Fantasy Football over the last few seasons. Consistent attacking artistry has seen the Liverpool pair rack up a total of 72 goal contributions since the start of the 2018/19 season.
Do not be put off by their high price tag as it is perfectly justified even after a substandard 2020/21 season for the red half of Merseyside.
This below-par season rubbed off on Liverpool's full-backs who struggled throughout the season, especially Trent as he was required to help out with defensive duties more often. This was a consequence of losing one of the world's best centre-backs in Virgil Van Dijk (£6.5m) and his partners Joel Matip (£5.0m) and Joe Gomez (£5.0m). Both Trent and Robertson spent less time attacking as they did not have their assured centre-back partnerships to rely on if they lost the ball whilst they were high up the pitch. This lack of freedom in the attacking third led to less attacking prowess throughout the 2020/21 Premier League season from Liverpool's full-backs.
The return of Van Dijk, Gomez and Matip is sure to steady the ship at the back for Liverpool, allowing Trent and Robertson to return to their attacking best. The addition of centre-back Ibrahima Konaté (£5.5m) is a welcome addition at Anfield. The French youngster will be looking to form a formidable partnership at the back alongside Van Dijk.
Both Trent and Robertson should be heavily considered when constructing your FPL side. Trent would be the obvious pick as he provides more of a goal threat than Robertson which may justify the £0.5m extra. But if money is an issue, then the downgrade to Robertson is still a more than viable option.
T-minus 7️⃣ days

Splashing out on TAA? 💰#FPL

— Fantasy Premier League (@OfficialFPL) August 6, 2021
L. Shaw – Defender, Manchester United (£5.5m)
'Shawberto Carlos' will have cemented himself in many FPL teams after a standout performance at the Euro 2020 Championship for England.
Shaw is a great option in defence as he provides an attacking threat whilst being defensively assured. The English left-back is set to be joined by 4-time Champions League winning centre-back Raphaël Varane.
Manchester United hope this will provide them with more defensive reliability which has positive FPL implications for Shaw. Luke should be able to get into the attacking third on a more consistent basis, allowing for more attacking returns.
Manchester United have decent run of fixtures to start their 2021/22 campaign with Leeds (H), Southampton (A) and Wolves (A) their first three matches of the season.
There is potential to partner Shaw with one of the Liverpool full-backs. But there is also the ability to save money on Liverpool's full-backs and go with Luke Shaw instead. Although the Manchester United left-back may not be an absolute essential, starting the new season without, at least one of, Trent, Robertson or Shaw will instantly put you on the back foot. The high ownership of Shaw is also something to consider as if he hauls then you could face a significant rank drop.
'Shawberto Carlos' 👀

🗣️ Roberto Carlos on Luke Shaw: "He's got everything to get to the top. He's the left-back for England and that, in itself, says a lot. Similarities I think could be that he has strength and the desire to win, just like I did."#UCL pic.twitter.com/lnm6PdklYB

— UEFA Champions League (@ChampionsLeague) July 7, 2021
Differentials
This season there are many viable differentials all with proven Premier League experience. This is a by-product of such good competition in all areas of the pitch leading to some standout options having a low ownership.
J. Vardy – Forward, Leicester (£10.5m) TSB: 10.2%
Jamie Vardy has been one of the best Premier League strikers since his debut back in 2014. 118 goals in 245 Premier League appearances are his reward for the lethal instinct that he possesses in front of goal.
The Leicester forward is a super reliable differential with 187 points in the 2020/21 season, averaging out to 5.5 pts per game. Vardy may be going under the radar as a striker option as his Leicester compatriot Kelechi Iheanacho (£7.5m) was outstanding in the second half of the season.
Patson Daka (£7.5m) has arrived at the King Power to provide more competition in the Leicester attack and although he may replace Vardy in the long-run, the Englishman should spearhead the Leicester attack for the 2021/22 season.
Even if Vardy fails to play as many matches as he has done in previous seasons, he will still be one of the most reliable forward options. The 34-year-old has scored 15 or more goals in 4 consecutive Premier League seasons: the epitome of consistency.
Most goal contributions (G/A) over the last four Premier League seasons:

1⃣ 🇪🇬 Mo Salah – 131
2⃣ 🏴󠁧󠁢󠁥󠁮󠁧󠁿 Harry Kane – 110
3⃣ 🏴󠁧󠁢󠁥󠁮󠁧󠁿 Jamie Vardy – 95
4⃣ 🏴󠁧󠁢󠁥󠁮󠁧󠁿 Raheem Sterling – 93
5⃣ 🇰🇷 Son Heung-Min – 84 pic.twitter.com/lPovTtnSYi

— William Hill (@WilliamHill) August 3, 2021
R. Sterling – Midfielder, Manchester City (£11.0m) TSB: 3.1%
The 3 time Premier League winner has been instrumental in the recent success of Manchester City, scoring 78 league goals since his arrival from Liverpool in 2015.
The low ownership of Sterling should not discredit his raw talent and ability. The 26-year-old is a victim of the outstanding array of talented midfielders that the Premier League has to offer.
With Fernandes and Salah being the two most popular FPL midfielders, it is then hard to fit in Sterling as well. Especially with much cheaper and viable options such as Heung-Min Son (£10.0m) and Jadon Sancho (£9.5m) who will not run the risk of 'Pep Roulette'.
But with such low ownership and consistent returns possible Raheem Sterling may be the perfect FPL differential to add to your team.
C. Wood – Forward, Burnley (£7.0m) TSB: 2.9%
The 29-year-old Australian is a very under-appreciated FPL asset with 10 or more league goals in his last 4 seasons at Turf Moor. He has proven his Premier League quality and will be the main goal threat for Burnley for the upcoming season.
FPL managers are leaning towards other forwards around this price range in Ivan Toney (£6.5m) and Ollie Watkins (£7.5m). If a £0.5m saving is required to invest more in other areas, the Burnley forward may be a great replacement for Watkins. Wood scored 12 Premier League goals in 2020/21, only two fewer than Watkins. The Aston Villa forward's ownership is currently at 27.7%, so Wood is a great way to gain a differential. Toney also has high ownership at 30.4% with managers impressed with his 2020/21 Championship campaign.
The Brentford forward lacks Premier League experience and therefore would be a punt whilst Wood has shown the consistent attacking returns of a Premier League veteran.
Wood may not feature in GW1 as he returns from his spell with New Zealand at the Olympics but the Australian should be back for the Clarets in GW2.
More Differentials
S. Mane – Midfielder, Liverpool (£12.0m) TSB: 3.8% – The 29-year-old boasted 18 attacking returns in his 2020/21 Premier League season in an underperforming Liverpool side.
C. Wilson – Forward, Newcastle United (£7.5m) TSB: 5.6% – The English forward provided 17 attacking returns in only 26 appearances in the 2020/21 Premier League season.
R. Jimenez – Forward, Wolves (£7.5m) TSB: 3.6% – Returning after an near career ending head injury in 2020, the Mexican will look to emulate his stunning 2019/20 campaign, with 23 attacking returns.
J. Firpo – Defender, Leeds (£5.0m) TSB: 1.4% – A very attacking left-back and with a consistent run of matches the ex-Barcelona defender could provide regular attacking returns.
D. Bachmann – Goalkeeper, Watford (£4.5m) TSB: 3.2% – With 13 clean sheets in 23 matches in the Championship for Watford in 2019/20, the Austrian will look to continue his good form in the Premier League.
Bargains
E. Buendia – Midfielder, Aston Villa (£6.5m)
Returning for a second spell in the Premier League after signing for Aston Villa, for a fee that could rise to £38m, the Argentinian has bucket loads of attacking talent. 15 goals and 16 assists in 39 games for Norwich City in the Championship last season earned him the 2021/21 Championship player of the season award.
The Premier League is obviously a massive step up from the Championship. The 24-year-old did manage to provide 7 assists and get on the scoresheet once in his first spell in the English top flight.
These figures should be more than achievable at Villa as they are assembling a new-look squad as they prepare for life without Jack Grealish (£8.0m). A squad that should easily avoid relegation and may even be in the top half, fighting for a European spot.
Villa have favourable opening fixtures to kick of the season against Watford (A), Newcastle (H) and Brentford (H).
Buendia is an FPL asset that has the potential for many attacking returns.  Priced at £6.5m there are not many other options around this price range with such potential, that have Premier League experience under their belt.
🏆 It's official, Emi Buendia is 𝘁𝗵𝗲 𝗯𝗲𝘀𝘁 player in the Championship! pic.twitter.com/Icafg61ljM

— Norwich City FC (@NorwichCityFC) April 29, 2021
Raphinha – Midfielder, Leeds (£6.5m)
The silky Brazilian notched up 15 attacking returns for Leeds last season in 2364 minutes.
The 24-year-old was a part of an attacking Leeds United team which he took full advantage of. Expect another season of expressive attacking football under Bielsa.
15 attacking returns is more than achievable for Raphinha in 2021/22 especially if Patrick Bamford (£8.0) is still firing on all cylinders for Leeds United after his remarkable season at Elland Road.
Although, Leeds opening fixtures are tough with Man United (A) and Everton (H) they should be able to pick up in GW3 away at Burnley.
No FPL midfielder around the £6.5m price range is more talked about than Raphinha and it is clear to see why.
B. White – Defender, Arsenal (£4.5m)
Fresh from completing the switch to North-London the English centre-back will be looking to impress Arteta throughout the opening matches, hoping to cement his spot at the heart of the Arsenal defence.
White played 36 times for Brighton last campaign and was an integral part of a defence that conceded the lowest number of goals outside the 'big six'.
Cheap options in defence are limited in FPL 2020/21 so the 23-year-old may be a steal at the back . The youngster plays with experience way beyond his years and will be looking to emulate the performances that he showed on the south-coast.
More Bargains
J. Bowen – Midfielder, West Ham (£6.5m) – Bowen had a hand in 13 goals last term for a high-flying West Ham.
L. Bailey – Midfielder, Aston Villa (£6.5m) – The Jamaican was involved in 17 goals for Bayer Leverkusen in the Bundesliga last season before making the switch to the Midlands.
I. Toney – Forward, Brentford (£6.5m) – The Englishman claimed the golden boot in the 2020/21 Championship season after scoring 33 goals, setting the record for the most goals scored in a Championship season.
I. Sarr – Midfielder, Watford (£6.0) – The 23-year-old had 17 attacking returns in the Championship last season.
R. Sanchez – Goalkeeper, Brighton (£4.5m) – The Spanish shot-stopper kept 10 clean sheets in 27 appearances for the south-coast side.
The most goals in a @SkyBetChamp season…

Introducing @BrentfordFC's Ivan Toney.

Record breaker. 👏👏👏#EFL | #SkyBetChampionship pic.twitter.com/QbZzpjaJfJ

— Sky Bet Championship (@SkyBetChamp) May 8, 2021
Quickfire Fantasy Football Tips
Try to to limit new transfers to a minimum and rely on trusted FPL assets where possible – T. Werner (£9.0m) 2020/21. Players such as D. Ings (£8.0m) and J. Grealish (£8.0m) may be tempting  but it may be better to wait till GW1 or GW2 to see how they settle in.
Jump on bandwagons quick! – T. Pukki (£6.0m) 2019/20.
Remember to order subs with the player that is most likely to get a haul as first sub.
You get one free transfer per week but transfers only stack up to two per week – make sure to make regular updates to your squad to avoid missing out on a transfer.
Mid-Priced assets can be very valuable as they can provide a way in to a premium attack for a fraction of the price. P. Foden (£8.0m) and K. Havertz (£8.5m) would be assets that fall into this category. However, players around this price range can often lack real consistency or run the risk of rotation. Therefore, it may be wise to keep mid-priced assets to a minimum and instead opt for premium and budget/bargain assets.
Jump the gun before a price rise – If a player had a great GW and you would like to transfer them in, many other are likely thinking the same thing and so it is a good idea to transfer them in before any price rises as price rises usually occur when a player is heavily transferred in.
Form over Fixtures – Although fixtures are important to take into consideration, transferring in a player that has great fixtures but is in awful form will usually negatively impact your rank.
Check out all the rules of FPL here to help you utilise the Fantasy Football Tips in this guide.
Join the Sporting Ferret Fantasy Football 2021/22 League Below:
For those interested in Fantasy Football, the code to join our league is: qsztre

We will be giving away prizes for first, second, third. So get joining and good luck!#premierleague #fantasyfootball #sportingferrethttps://t.co/8KJ8aGkQJL

— Sporting Ferret (@SportingFerret) July 28, 2021
TSB = Teams selected by (%) – When writing this guide.
We hope you enjoyed the article "Fantasy Football Tips 2021/22". What players are you backing to have a standout Fantasy Football season? Are you confident in winning your mini league with these Fantasy Football Tips? Let us know!
Read more on Football: