Klopp's Liverpool: the Start of a New Dynasty?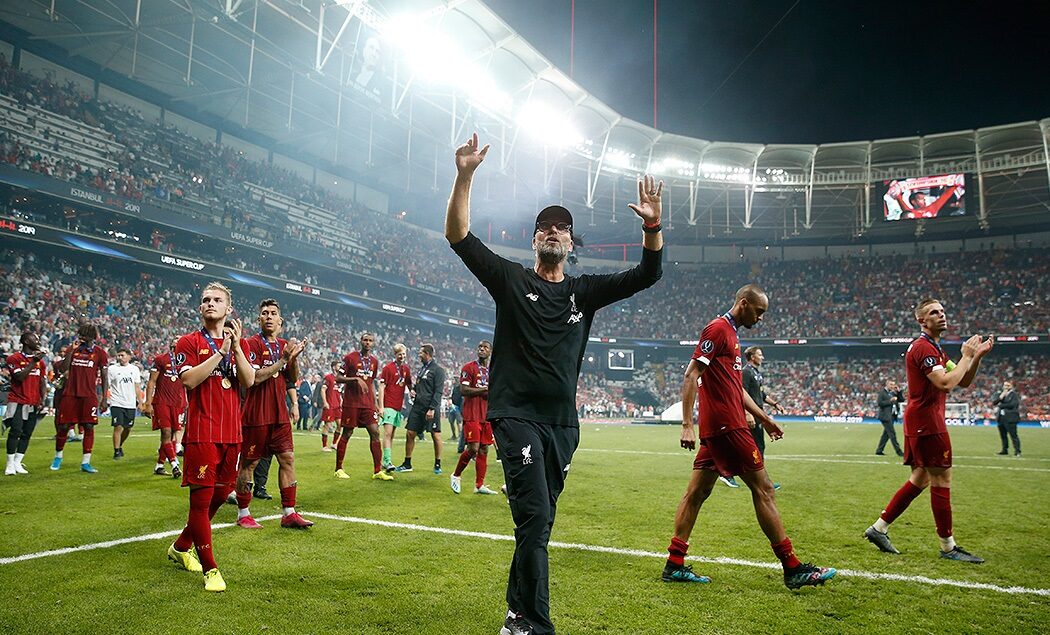 As Liverpool secure the 2019/20 Premier League title, fans are already looking ahead: is this the start of a new dynasty, or just a one-off?
On 8th October 2015, Jurgen Norbert Klopp replaced Brendan Rodgers as the manager of Liverpool having impressed during his reign at Borussia Dortmund. Taking over a side sitting in tenth position in the league, Klopp began his tenure with a goalless draw away at Spurs, and it wouldn't be until the end of the month that he would mastermind the first league win of his tenure, potentially marking the first steps towards the start of a new dynasty in English football.
Squad investment
Since missing out on European qualification at the end of that campaign, Klopp has gradually transformed the entire club into Premier League champions for the first time in 30 years. Getting rid of the dead weight that was holding the club back, Klopp has always given off an aura of calm control and influence over the players, knowing the type of player he needed in order to rebuild the team.
First team signings
Sadio Mane – £34m
Marko Grujic – £6.3m
Loris Karius – £5.58m
Joel Matip – Free
Ragnar Klavan – £4.5m
Georginio Wijnaldum – £24.75m
Mo Salah – £37.8m
Andrew Robertson – £8.1m
Alex Oxlade-Chamberlain – £34.2m
Virgil van Dijk – £76.19m
Fabinho – £40.5m
Naby Keita – £54m
Xherdan Shaqiri – £13.23m
Alisson – £56.25m
Adrian – Free
Takumi Minamino – £7.65m
When looking at the inbound transfers Klopp has made, it mostly consists of players who have played a major part in Liverpool's success over the past few seasons. Mo Salah and Sadio Mane joined Roberto Firmino to form the most fearsome front three anywhere in the world. Virgil van Dijk has become arguably the world's best defender; Andrew Robertson has grasped his opportunity while climbing through lower league clubs to claim the left-back spot as his own. After respectively slow starts to their Liverpool careers, Fabinho, Wijnaldum and Keita have begun to consistently showcase the talent that attracted such large transfer fees for their services.
Coaching Style
It's all well and good having the players, but there has to be a connection between them and the manner in which they play. Jurgen Klopp is well-known to be a notable believer in Gegenpressing, the term for instances where the team immediately attempts to win the ball back after losing possession. Speaking on such tactics, Klopp has been quoted as saying, "The best moment to win the ball is immediately after your team just lost it. The opponent is still looking for orientation where to pass the ball. He will have taken his eyes off the game to make his tackle or interception and he will have expended energy. Both make him vulnerable."
With numerous style changes having occurred within the game in the last 15 years or so, Klopp's tactics are set to become the new blueprint from which other teams will surely begin to emulate. Where Guardiola sought to win the ball back quickly for the purpose of gaining possession, Klopp is using it as a tool to gain possession and spring a counter-attack. It is the progression of this tactic which has set Liverpool aside from others this season and the main reason why they've wrapped the league title up with seven matches still to play.
Spain's possession-based 4-2-3-1 which brought them European and World Cup success from 2008 to 2010. Then Antonio Conte brought a 3-5-2 system with attacking wing-backs to the Premier League; other teams were ill-equipped to repel this new idea and hence Chelsea lifted the trophy.
Having doubtless studied past success, Klopp is now is blending all these systems together into a cohesive unit which is prepared for any situation on the pitch. The easy looking possession of Spain's dominant period, the attacking full-backs of Conte's Chelsea and the steely, technically gifted engine room in midfield to give his side a spine around which they can operate.
Watch every goal that secured the @premierleague title 🏆

All 7️⃣0️⃣ strikes ⬇️ pic.twitter.com/jQvG6DkVZq

— Liverpool FC (Premier League Champions 🏆) (@LFC) June 27, 2020
Success takes time
With such tactics requiring vast amounts of speed, organisation and discipline, it took a while for any relative success to come. Liverpool finished 4th in Klopp's first full season in charge, with only an ill-fated EFL semi-final the closest they came to any Cup success. Similarly, 2017-18 saw Klopp's side finish 4th in the league again with early exits in the Cup competitions… again. But this time, more emphasis was placed on European success, resulting in a Champions League final place in Kiev. Unfortunately, they walked into a brilliant Real Madrid side and suffered a 3-1 defeat.
Fast forward another 12 months and Liverpool have risen to second in the league with 97 points (a league high tally without having won it), topped only by a seemingly all-conquering Manchester City and have beaten Tottenham Hotspur to take the extra step and win Europe's elite club competition for the sixth time.
The Champions League. The UEFA Super Cup. The Club World Cup. And now the Premier League. In just over two calendar years. It can be argued that, besides the domestic cup competitions, which appear to be at the back the Klopp's mind, the man has won everything possible with Liverpool and could be tempted to face new challenges elsewhere.
However, at 53, Klopp is hardly in the autumn of his managerial career. And where, realistically, would be able to sell themselves as a more attractive proposition than where he is currently? PSG could make him rich, but with a lack of genuine competition, Klopp surely wouldn't see it as being enough of a challenge. Real Madrid are progressing under Zinedine Zidane. Bayern Munich have just won their eighth straight Bundesliga, but you'd doubt he'd want to take over there having done such good things with Dortmund. And the Italian game just isn't set up for the way Klopp wants to play the game.
Jurgen Klopp has, in just a few short years, undoubtedly become a Liverpool legend. But can it continue?
June 2019: Champions League winners 🏆

August 2019: Super Cup winners 🏆

December 2019: Club World Cup winners 🏆

June 2020: Premier League Champions 🏆

Jürgen Klopp is building a dynasty at Liverpool Football Club pic.twitter.com/9coL4vd89D

— Football on BT Sport (@btsportfootball) June 25, 2020
How strong is Klopp's hold?
When we think of success in the Premier League era, we invariably think of Sir Alex Ferguson. In a 26-year reign, the man won everything – multiple times. Thirteen Premier League titles, five FA Cups, four League Cups, two Champions Leagues. Despite taking three-and-a-half years to win his first honour with Manchester United (almost seven years to win his first league title), Ferguson unquestionably created a dynasty in English Football – one that will likely never be matched, let alone bettered.
In recent seasons, Pep Guardiola has had the monopoly on success in England. After 18 months in charge and big investment in his squad, he lifted his first Premier League title with Manchester City. He then retained it and added an FA Cup (they remain favourites for the 2019/20 FA Cup at the time of writing), three EFL Cups and two Community Shields. With the right blend of coaching and investment, the foundations for a new dynasty have already been set to tackle the test of time.
With the delayed 2019-20 season coming to an end, we have already seen Chelsea emerging from their transfer ban ready and willing to re-invest in their squad, having already secured Timo Werner and Hakim Ziyech in big-money moves. They are also likely to go in for Ben Chilwell and Kai Havertz this summer. With Frank Lampard's coaching ability also beginning to blossom, who's to say they won't be a force to be reckoned with?
Likewise, Man United have splashed the cash in recent seasons and, at the time of writing, are currently on the longest unbeaten run of Ole Gunnar Solskjaer's stewardship. Should this continue, could they make it back to the top of the tree?
Finding the key to success
When it all boils down, success – be it immediate or prolonged – is now no longer a case of "the richest team wins." It has never been more important that the squad receives the correct coaching from the management staff. Tailored programmes for individuals, fitting these individuals into a system that is more likely to produce success than any other at any given time. Yes, money continues to contribute – and no doubt Jurgen Klopp will be provided with suitable funds for further strengthening – but with so many clubs able to spend big, the coaching is now vital.
With that in mind, it would be fair to claim that Jurgen Klopp could be on the verge of starting something huge at Liverpool, especially given their huge improvement in game management over the course of Klopp's reign. But can it really be the start of new a dynasty? In theory, absolutely. In reality, with so many moves being made elsewhere, there's just enough going on that suggests not.
We hope you enjoyed Klopp's Liverpool: the Start of a New Dynasty? Do you think the Liverpool dynasty will be a long term success or a short lived passing? Let us know!
Read more on football here: