Arsenal's Problems: Where Are They Heading?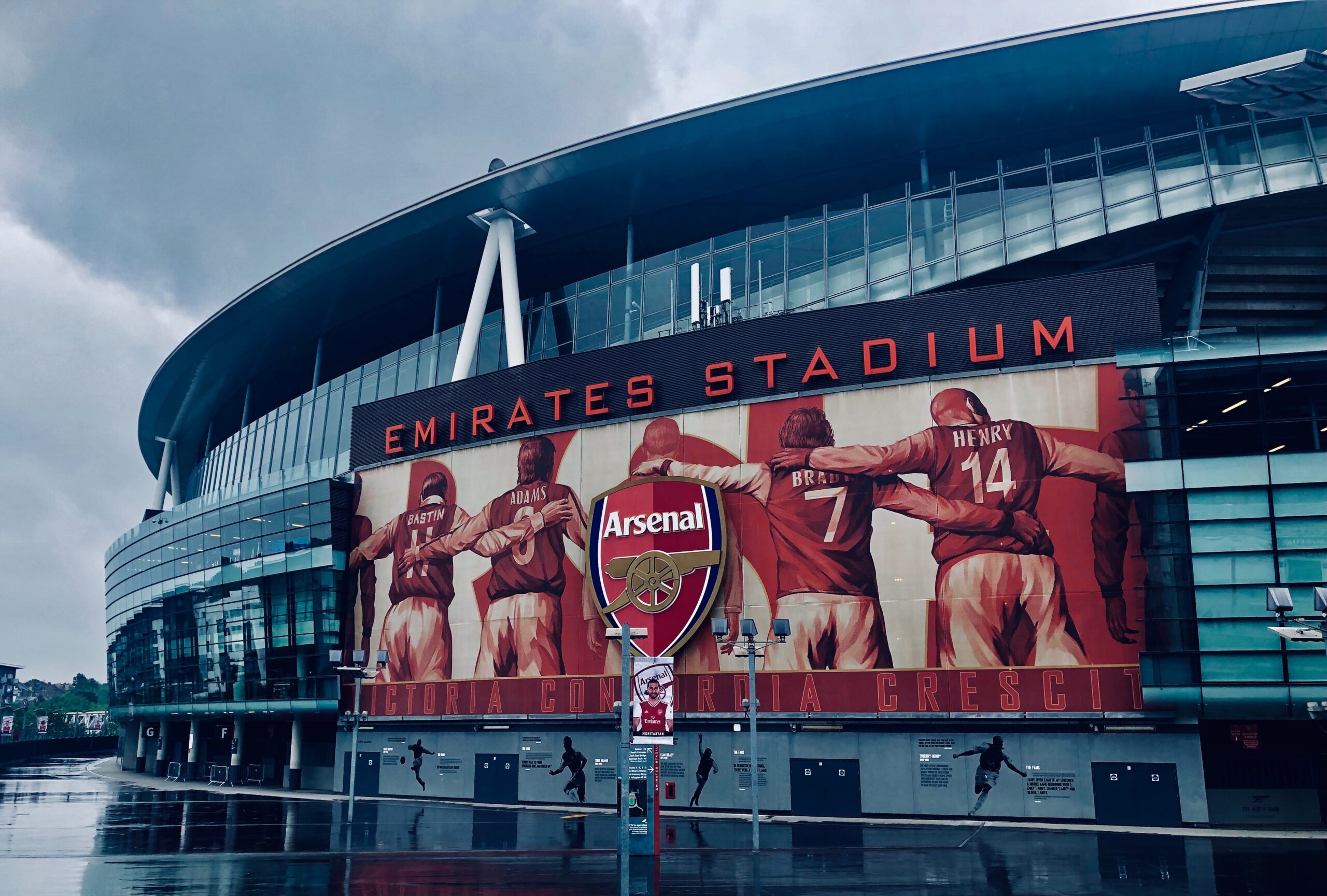 What must happen for this club to turn its fortunes around?
Arsenal's problems will take a long time to overcome, and fans might have to accept some hard truths…
I recently wrote about Tottenham being fortunate to win a game in which they created little else and that the result did not cover up their tactical problems. As a result, watching Arsenal's trip to Southampton had a sense of familiarity.
I, however, am an Arsenal fan, so this was a comfortable win to get our season back on track.
I joke, and I think that fans must temper their expectations for the next couple of years if the club is to recover from this critical condition and restore some pride in the red half of North London.
In the last few years of Arsène Wenger's dynasty, the divide between the 'WengerIn' and 'WengerOut' crowds meant that the full extent of Arsenal's problems went unnoticed. The fans were more interested in debating the abilities of the manager than in looking at what actually needed changing. The problems ran far deeper than the dugout.
An absent owner, superficially involved to appear supportive, years of poor defensive recruitment, and a bizarre leadership structure. I am not informed enough to go into details on these problems, but there is a dearth of any credible defendants of a club that has been on a long decline, both on and off the pitch.
The off-field obstacles
Every summer, recruitment brought defenders that seemed like good signings, only for them to fail or look slow and incapable. Disciplined, experienced midfielders appeared to not even be looked at. The longer Arsenal went without looking like regularly challenging for the Premier League, the harder it was to attract the talent required to recover. Compounding this was the fact that nobody was willing to take a risk and overhaul the ineffective and unbalanced squad.
The opposing cases of Mesut Özil and Aaron Ramsey demonstrate the lack of sound judgement among the Arsenal hierarchy. Ramsey was one of the best central midfielders in England in his last couple of seasons here, and his consistency and visible passion could not be more different Özil's. While a brilliant creative force, Arsenal simply do not have the facilities for the German to thrive. They have also not been able to carry him through games in which he does not turn up. With the board unwilling to meet his demands, Ramsey was allowed to leave at the end of his contract, despite these obvious problems. Özil, on the other hand, continued to pocket £350,000 every week.
What remains is, for the most part, a mess of experienced players still in need of leaders to guide them through games and young players who, without such leaders, could have their undoubtable potential wasted. One of the most damning indictments of the current situation involves young talents like Gabriel Martinelli and Bukayo Saka. They do not seem part of a club with a supportive dressing room that is ready to help them thrive.
The on-pitch problems
In defence, the full-back areas are a positive, as is the goalkeeper position. Héctor Bellerín, Kieran Tierney, and Bernd Leno are all very capable players. They have been cleaning up after their central defenders for years. David Luiz and Sokratis are simply unable to be the experienced heads that they were signed to be. Both are rash and lose concentration far too often. Shkodran Mustafi has looked better since the restart, and Pablo Marí and Rob Holding both look like suitable partners for the World Cup winner. The unsettled pairings, however, have meant that none have the telepathic understanding that comes from playing games together consistently.
The heart of the pitch is where one of Arsenal's biggest problems lies. Despite having so many options, there is no defensive discipline. Matteo Guendouzi and Lucas Torreira both undoubtedly possess the talent they need to be excellent defensive midfielders. Yet, outstanding positional awareness has been missing from the club for a number of years and, unfortunately, neither of the duo meet the standard. Without a screening player, Granit Xhaka is exposed, and looks slow and unable to track any runners. Xhaka would be a brilliant metronome to keep another team ticking, but, in this orchestra, he is ticking the wrong tempo. The midfield cannot guard their frail back four, and are inviting teams to counterattack with as many playmakers as possible.
The shining light in this team is its captain and talisman, Pierre-Emerick Aubameyang. The golden boot winner could play in any team in the world and score goals. His interplay with the ever-improving Nicolas Pépé and Eddie Nketiah on the south coast was also brilliant. Bukayo Saka has been the standout player in many games, and Gabriel Martinelli looks like a star in the making. With this defence and midfield, Arsenal will not be serious challengers in English or European football for the foreseeable future. Because of these shortcomings, I cannot see why Aubameyang would want to remain. With his ability, he could be winning league titles, rather than scrapping in mid-table.
A positive future?
In the spirit of Tom Walker, I will leave a light on: there are some reasons for hope. Despite Arsenal's problems, most onlookers have been enthusiastic in their praise for on-loan William Saliba at Saint-Etienne. The recent performances of Mustafi, Holding, and Pablo Marí could also mean a settled partnership come the start of next season. David Luiz extended his contract this week but I have written elsewhere that he can only have his defensive lapses masked in the middle of a back three.
"David Luiz, Shkodran Mustafi and Sokratis Papastathopoulos, when he plays. They dive in, they like to challenge when it is not there to challenge. They feel they have to win the ball and sometimes it's not there to win."

— Sky Sports Premier League (@SkySportsPL) June 25, 2020
There are many ways in which a team can bring pride to its fans. While serial success and trophies are what many desire, a team of academy products can be incredibly satisfying for supporters. Teams very rarely have a promising crop come through as simultaneously as is the case right now. This, therefore, makes this an opportunity to build a team from the bottom up, supplemented with signings when necessary. Get rid of the inflated wage bill, the defenders with the attention spans akin to a child's, and the midfielders keeping the youth out of the team, and there might just be the spine of a team for the next decade. Without this overhaul, more failed signings and volcanic ArsenalFanTV are inevitable.
Every club wants a culture, and while this solution might not bring Champions League success or even qualification, it will bring a new culture to the Emirates. It could create a tighter group of players developing alongside one another and learning to regularly play together. Arsenal fans might just have to accept not challenging to be in the top 6, even if just temporarily.
We hope you enjoyed the article 'Arsenal's problems: Where are they heading?'. What do you think the club needs to do to improve? Let us know!
Read more on football here: