What's the Point of David Luiz?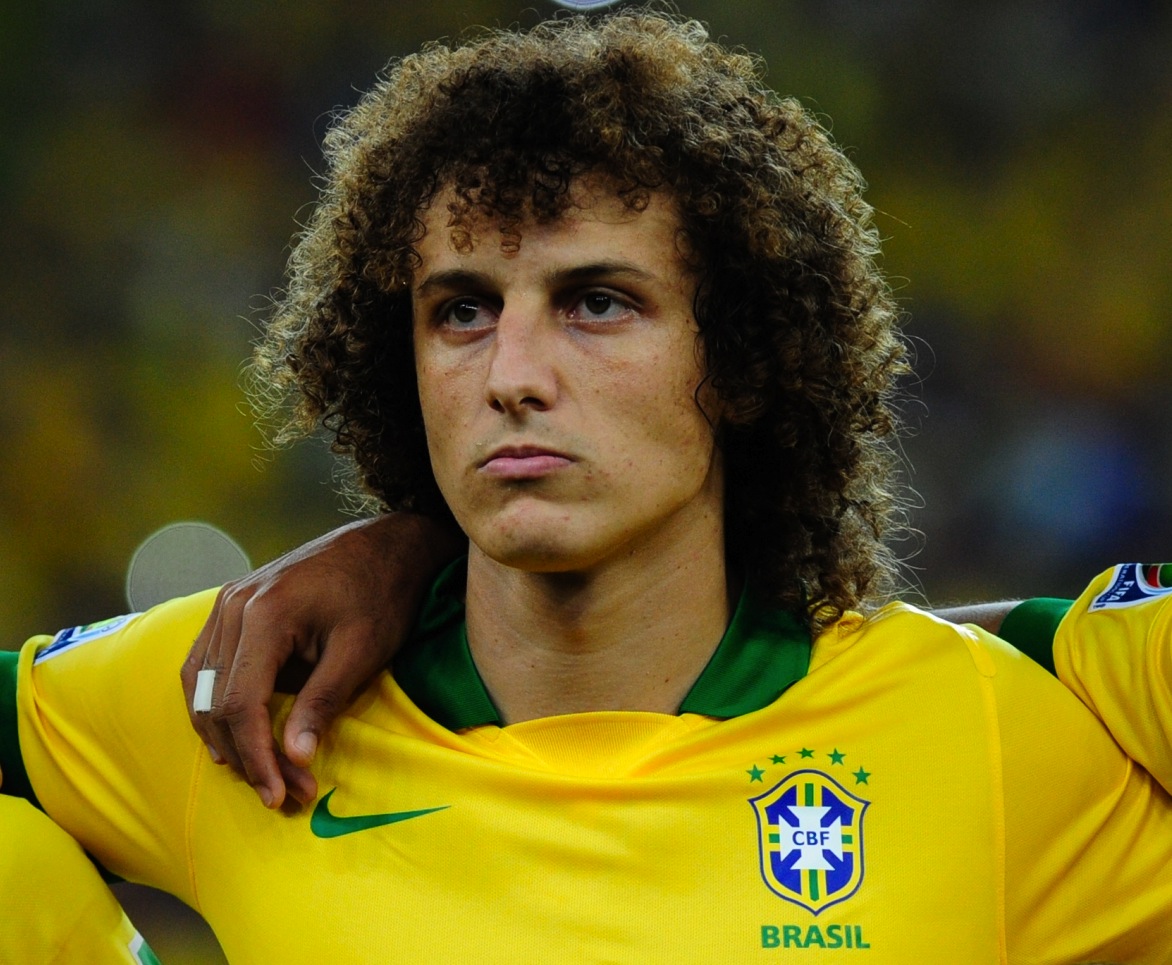 The bushy-haired Brazilian is too often at fault to go on playing as he is, but is there a way back for him?
David Luiz has had an absolute roller coaster of a career.
Thrust into the English football consciousness in January 2011 in a £25m move to Chelsea from Benfica alongside Fernando Torres, Luiz was an instant hero. He scored his first goal before Torres (whose dramatic drop-off in form upon his arrival at Chelsea made Luiz's early impact look even better) to help Chelsea beat Manchester United, and won a Man of the Match award in his first game. His visible passion and tenacity were welcomed with open arms in West London. In Chelsea's famous Champions League campaign in the 2011-12 season, Luiz won multiple Man of the Match awards en route to the final, and scored his penalty in the shootout.
Luiz's career was transformed in the summer of 2014. In what should have been one of the proudest moments in his life, as he played for his country at a home world cup after agreeing to move to one of the biggest clubs in the world for a record transfer fee paid for a defender, Luiz's tears became synonymous with the humiliation of Brazil at the hands of Germany. In the semi-final, Germany won 7-1, as David Luiz and Dante were left missing their leader, Thiago Silva, through suspension. Luiz took so much of the blame for the defeat, and the summer that should have taken his career up a level ended in tragedy.
However, two seasons with Paris Saint-Germain meant two domestic trebles for Luiz, and some redemption came in playing brilliantly alongside compatriots Thiago Silva and Marquinhos. In 2017, Chelsea brought Luiz back to London, having just finished 10th in their worst season in 20 years, with Antonio Conte deploying the curly-haired Brazilian in a new role.
In his first spell at Chelsea, David Luiz had been played in defensive midfield on multiple occasions, and looked very accomplished there. He was always considered a very good passer of the ball, with his distribution from defence being praised wherever he went. Conte, therefore, positioned Luiz in the middle of a 3-man defence, alongside César Azpilicueta and Gary Cahill in Chelsea's dominant 2016-17 season. This was transformative for both individual and team.
The change of system came towards the end of a 3-0 defeat to Arsenal, and the change in results was extraordinary. The match report from that game called Chelsea 'broken', saying that Chelsea were badly missing an injured John Terry in defence. Chelsea went on to win the next 13 games in the league, conceding only 4 goals.
Instead of having his defensive lapses exposed, Luiz had two defenders with him to mop up, and failing to effectively mark a runner was rarely punished, as Chelsea tended to have an extra man at the back and the exceptional N'Golo Kanté stopping attacks at the source. Luiz was free to play a 'Libero' role, focusing his mental energy on distributing the ball effectively with short or long passes into the wing-backs or inside forwards.
This was Luiz's best season, and it is not a coincidence that it was the season in which he was given the least defensive responsibility.
If Luiz's career is a rollercoaster, then we must be at that weird part right near the end where you sit in silence waiting to go back into the entrance hall. His display against Manchester City on Wednesday evening must have been one of the lowest points in his career. He came on in the 24th minute for the injured Pablo Marí, and allowed Raheem Sterling to score shortly before half time as his flailing knee failed to clear a fairly harmless cross from Kevin De Bruyne. Just after half time, he pulled back Riyad Mahrez to get a red card and give De Bruyne the chance to score from the penalty spot.
In a game that was marketed as Luiz playing to persuade Arsenal to extend his contract beyond the end of this season, it was hardly a glowing advertisement. Despite all the praise of his character by manager Mikel Arteta, Luiz did not look at the requisite level to play in an Arsenal team with issues all over the pitch.
However, looking back at the season in which Luiz played best, he could still have a role to play in the Arsenal rebuild that is badly needed.
For what feels like forever, Arsenal's midfield balance has been a primary cause for concern. I recently wrote an article about Abou Diaby's career, and I was forced to look back on the days of a midfield three made up of Diaby, Fabregas, and Alex Song. As Arsenal fans, we took such quality and balance for granted, and were disappointed that the team failed to win the title. Now, our midfield of Granit Xhaka, Matteo Guendouzi, and Joe Willock are overrun week after week by teams up and down the division.
If David Luiz were to play in the middle of a midfield three, with Matteo Guendouzi and a dynamic, box-to-box midfielder, like Willock or Ainsley Maitland-Niles, the fortunes of this team could turn around dramatically. Luiz would not be so exposed at the back, and his distributive quality would allow Guendouzi to play his game of sniffing out danger and keeping the ball moving without always being expected to start attacks. Kieran Tierney and Héctor Bellerín, both attacking full-backs, would be more free to go forward, and Aubameyang would be able to come inside from the wing, knowing that there would be an overlapping run for him to work with.
Of course, losing to Manchester City is hardly something to be ashamed of, but the way that City so ruthlessly targeted Luiz as Shkodran Mustafi and Tierney played well either side of him is a strategy that every other team will see as an option. This could be the chance for Arteta to implement a new system that masks Luiz's lapses and improves the overall balance of the team.
It is certainly an option worth exploring.
We hope you enjoyed the article 'What's the Point of David Luiz?' Do you think David Luiz will play for Arsenal again this season? Where will he be come next season? Let us know!
Read more on football here: