The Best Players To Be Relegated From The Premier League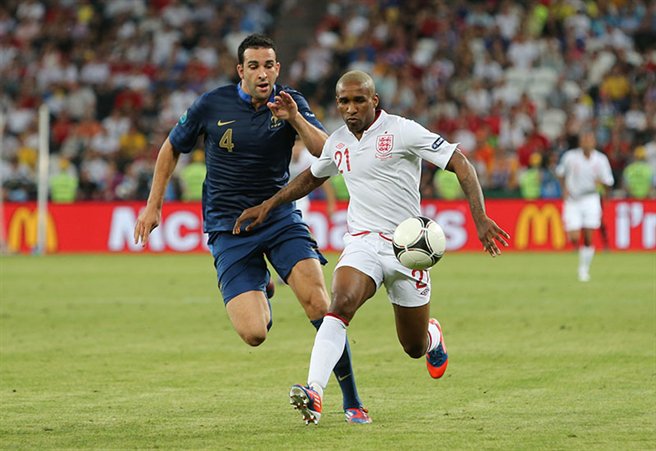 Too Good To Go Down?
Best Players Relegated From Premier League
We at the Sporting Ferret have done a bit of digging into all of the relegated sides, since the introduction of the Premier league in 1992. Throughout the years some absolute top class players have faced the unfortunate drop, out of England's top flight.
Players of this calibre were often used to winning trophies and challenging for top four. However for whatever reasons, players of the highest pedigree have even faced the dreaded drop from time to time. Despite these players being held in the highest esteem, not even they themselves, could save their teams from the dreaded drop.
We run through the top 10 players in premier league history to get relegated.
 10. Muzzy Izzet – Leicester City 2003/04
Coming into the 2003/04 season Leicester were newly promoted from the Championship, we know all too well the odds are stacked against the sides to stay up in their first year. However the midfield maestro definitely flourished during the Foxes return to England's top flight, finishing with the highest amount of assists for the 03/04 Premier League campaign, beating legends such as Ryan Giggs and Paolo Di Canio to the mark.
Despite Izzet holding his own in the Premier League, the Foxes finished 18th in the table, five points adrift from safety. Playing over 260 games for the Foxes over an 8 year stint, the Turkish international went onto play for Midlands rivals Birmingham City the following year. Muzzy Izzet remains a Leicester City legend to this day.
He became the first Leicester City player to make 200 Premier League appearances, remaining as one of two players to ever achieve this feat to date (along with Jamie Vardy.)
5 – The top five assisters from the 2003-04 Premier League campaign:

14 | Muzzy Izzet (@Muzzie06)
12 | Paolo Di Canio
11 | Ryan Giggs
11 | Brett Emerton
10 | Steed Malbranque

Philanthropy.#OptaPLSeasons pic.twitter.com/HxemiFmvcb

— OptaJoe (@OptaJoe) April 7, 2020
9. Gareth Southgate – Crystal Palace 1994/95
Crystal Palace was the first of three clubs for the current England manager, that spanned over a 18 year career. Initially playing at right back, central midfield and finally establishing himself in the heart of the defence, where he also claimed the captaincy at the age of 22. Unfortunately for Palace; this was the last season whereby four teams were relegated from England's top flight, the following season saw the Premier league adopt the present 20-team format. As a result Palace finished in 19th and were ultimately relegated.
We suppose Southgate wasn't all too bothered, as he managed to secure a £2.5 million move to Aston Villa in the summer following, after playing for the Selhurst park club over 150 times in 4 seasons. Southgate was to establish himself as a true leader in the heart of the defence at Villa Park by qualifying for the Uefa Cup in his first season at Villa Park, by finishing fourth.
Almost 200 appearances over a 6 year stint at Villa, Southgate finished his playing career at Middlesbrough in a £6.5 million move. He was the first captain in their history to lift a trophy, after beating Bolton in the League Cup final in 2004. Although the final game of his career wasn't the best farewell to football for the England international, losing 4-0 to Sevilla in the Uefa Cup final of 2006. But on the bright side he never experienced the pain of the drop again.
8. James Milner – Leeds United 2003/04
We all dream of playing for our boyhood club but you have to take your hat off to James Milner, who did this at the age of 16. The England international also became the youngest Premier League goalscorer in that same season, overtaking Wayne Rooney's record as little as two months later, in 2002. However as little as two years a lot had changed at Leeds, after selling key players and struggling financially they were relegated from the top flight. Milner played 30 games in their relegation season, in what would become one of the Englishman's darkest moments of his career. Milner would make the move up north in the summer, making a move to Newcastle United for an initial fee of £3.6 million.
Newcastle were also on the decline during the midfielders first three seasons on Tyneside, this prompted a move away from St. James Park, with Milner handing in a transfer request. Aston Villa clearly saw huge potential in the youngster, making a massive £12.6 million move for him in 2008, following a positive loan spell with the Villains during the 05/06 season.
But it was much later in his career where we would see his true professionalism, becoming one of the most versatile performers in Premier League history. Milner signed for Manchester City in August 2010, with Villa seeing a decent return on investment in a £24 million move. Showing his true worth; Milner played a key role in securing two Premier League titles within five seasons at the club.
Now at Liverpool, the workhorse has won a Champions League title and is on the verge of bagging his hat-trick of Premier League titles. Clearly Milner has never looked back since being a young boy at his hometown club.
7. Andy Johnson – Crystal Palace 2004/05
Johnson was an absolute nightmare for defenders. The season Palace went down was no doubt Johnson's best season, although he did score a lot of penalties; with an incredible return of 21 goals in 37 games, only 2nd in the score charts that season behind Thierry Henry. In the same season the striker was awarded with an England call up, although he did fail to score in 8 appearances, mainly coming off the bench for the Three Lions.
As you can imagine there was growing speculation that season, with the Bedford born Johnson attracting numerous clubs that managed to maintain premier league status. Luckily for the Eagles Johnson showed his loyalty to them, determined to bounce straight back up from the Championship. However after failing to do so in a two legged defeat over Watford in the Play-off semi finals, it was inevitable that the forward was going to be playing back in the big time the following season. After signing for Everton in a £8.6 million move, Johnson unfortunately struggled to hit the same heights as 2004/05. The forward would respectively play out the majority of his remaining career with Fulham and QPR.
6. Georginio Wijnaldum – Newcastle United 2015/16
Although Mike Ashley has been rather hesitant to put his hand in his pocket for the Magpies since taking over the club in 2007, he fancied doing it on this rare occasion to capture the services of 'Gini,' who proved to be a great signing for them in a £14.5 million from PSV Eindhoven. Wijnaldum remained as one of Newcastle's most expensive signings right up until 2019, following the transfers of Joelinton and Almiron.
The Dutchman was making headlines in his native Netherlands with Feyenoord and PSV, before making the switch to England. Upon his arrival, 'Gini' made an instant impact on Tyneside, managing to finish the season as the clubs top scorer in his first season, bagging 11 goals from midfield in 38 games. This season unfortunately will leave a bitter taste in Newcastle fans' mouths as they finished 3rd from bottom, only two points behind Wearside rivals Sunderland.
His performances that season grabbed the attention of Liverpool, who managed to secure his services on a 5 year deal worth £25 million, much to the pleasure of Mike Ashley no doubt. With over 60 caps and counting for his country; Wijnaldum has proven to be a real bargain in today's market for Liverpool, after securing the Champions League final against Tottenham in 2018/19 season.
5. Danny Ings – Burnley 2014/15
After scoring 22 goals and winning Championship player of the year in 13/14, Ings was ready to challenge himself after winning automatic promotion to the big stage. Scoring an impressive 11 goals in 35 games for the Clarets, he managed to get an England call up the same season from Roy Hodgson.
Burnley had finished 19th after shamefully only winning 7 games during the 13/14 campaign, Ings inevitably wasn't going to hang around, signing for Liverpool for £8 million. Ings struggled to solidify his spot for the Reds, two fatal knee injuries didn't do the striker any favours which ultimately saw his time cut short on Merseyside.
Moving back closer to home was an option for Ings, initially being put on loan at Southampton, after proving he could stay match-fit the Saints made the move permanent in a £18 million transfer. After a rough few years Ings has turned the tide, with the striker having a great season in the current campaign, scoring 16 goals in 30 games so far this season.
4. Joe Cole – West Ham 2002/03
Coming through the West Ham youth ranks, local lad Joe Cole was a player that the Hammers were prepared to build the team around, after giving him the captains armband at just 21 during the 02/03 campaign. Although Cole won club player of the year there wasn't much to celebrate as they were relegated with 42 points, scoring just 42 goals.
He went on to sign for Chelsea in a £6.6 million deal after rejecting a new deal with the Hammers. The signing turned out to be a bargain for Chelsea, as he helped the Blues win three Premier League titles and two F.A cups during his time at Stamford Bridge. Cole went onto amass 281 appearances over 7 seasons for the London club.
Once leaving Chelsea, Cole did rack up his fare share of injuries, after having brief stints at several clubs including Liverpool, Lille, Aston Villa and even a second spell at West Ham before finishing in the MLS in 2018. Cole's career spanned over 20 years and after being capped 56 times for his country; it's safe to say he didn't do too bad overall.
3. Jermain Defoe – Sunderland 2016/17
Defoe, despite going into his 30's, was more than capable of still being a real asset for most Premier League clubs, as he showed for Sunderland scoring 15 league goals in back to back seasons. He was a real fans favourite, especially after developing a special relationship with mascot Bradley Lowery, who sadly passed away with a rare form of cancer in 2017.
It was a huge shame that the second lot of 15 goals he bagged wasn't enough to keep the Black Cats up, after their tenth season in the top flight, they shamefully finished rock bottom. With Defoe adamant he could still perform in the top league, he made a move to Bournemouth, where he had a loan spell back in 2000. However his game time the second time around wasn't as easy to come by.
Now at age 37, Defoe is impressively still banging them in for Rangers, where he has scored over 20 goals this season. Defoe had 57 caps for England and is the 8th highest scorer in Premier League history. Let's hope we can see Defoe banging them in for a few more seasons.
2. Juninho – Middlesbrough 1996/97
At the time there were several European clubs looking to pen down a deal with Juninho, however the Brazilian opted to progress his career in Teesside. No doubt Juninho remains one of Boro's best players in modern history, signing for just £4.75 million in 1995.
Known as the TLF (Tiny Little Fella) in Middlesbrough, he scored 12 goals in 35 appearances from midfield. Impressively the Boro reached two domestic cup finals this year but unfortunately lost both of them. It was a major blow having to cancel a fixture in December 1996 mid season, after not being able to field enough players due to illness/injuries. As a result of this they were docked 3 points and finished 1 point from safety.
Despite relegation; Boro fans still loved Juninho. Whilst he lived on Teesside he was known for being a real community man playing football in the street with the kids in the local area. He finished second in the football writers player of the year awards behind Gianfranco Zola in 1997. Due to the need to pursue a place in Brazil's 1998 World Cup Squad, Juninho left to join Atletico Madrid. No doubt Juninho was one of the best foreign imports into the league of the 90's.
Middlesbrough sign Juninho from Sao Paulo, 1995. pic.twitter.com/g3vzmr2IPG

— 90s Football (@90sfootball) December 7, 2019
1. Paolo Di Canio – West Ham 2002/03
While no doubt he was a fan's favourite, at times he became a manager's nightmare! Di Canio notably had a public fall out with then manager Glenn Roeder, the ongoing issue not helping with matters on the pitch. Sadly Roeder was diagnosed with a brain tumour and was later replaced by Trevor Brooking for the second half of the season.
Di Canio was persuaded to put his dummy back in his mouth and managed to score 9 in 18 matches, but still it wasn't enough to keep the Irons up. After the Irons were relegated he joined local rivals Charlton Athletic. In his one season at the Valley although he only scored 4 penalties; he helped them to 7th in the league which was their highest league finish in over 50 years before returning to Italy.
Surprisingly never capped by Italy at senior level he was a real servant to the Premier league. Love him or hate him he was entertaining for all of us and will always be remembered.
19 years ago today Paolo Di Canio unleashed this sorcery for West Ham vs Wimbledon.

Brilliant, bonkers bastard. pic.twitter.com/S05u1dDUji

— Proper Football (@sid_lambert) March 26, 2019
We hope you enjoyed the article 'Best Players Relegated From Premier League.' In your opinion who was the best player to ever be relegated from the Premier League? Let us know!
Read more on the Premier League here: