Amazon Prime Premier League Free To Watch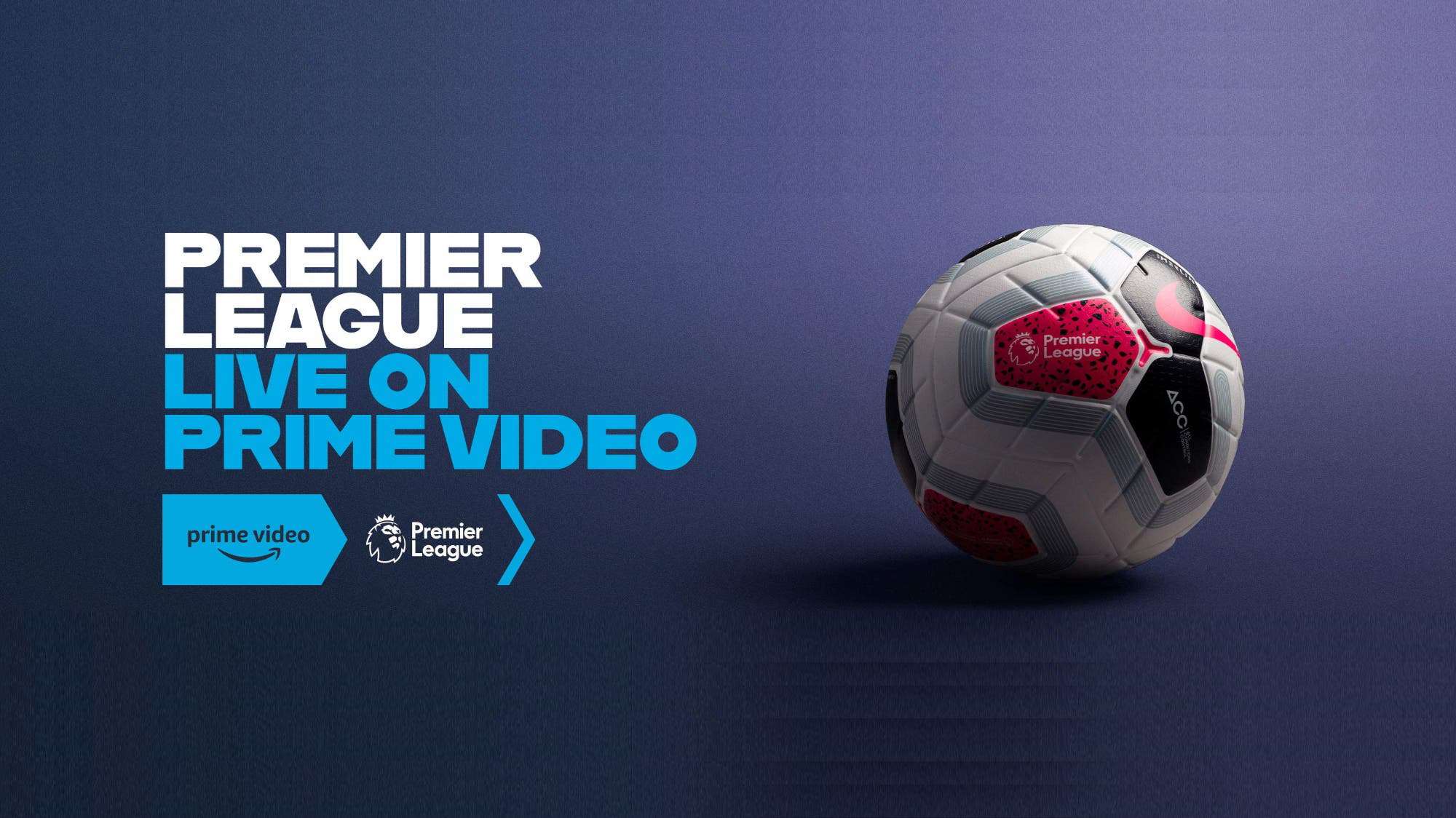 Amazon Prime make four games 'free to view' – is this a sign of the times?
Amazon Prime have announced it will make its four Premier League games free to watch when the season restarts later this month.
With the recent announcement that Premier League football is to return to our screens on June 17, football fans are undoubtedly going to be glued to their televisions, phones and laptops at every possible chance they get.
And what could be better than the return of football? Free football.
Amazon announced that not only will the four live games be available for Prime members, but for fans without a subscription, too.
Coming soon…#PrimeVideo will be showing four extra @PremierLeague games this season free of charge ?

Fans will not need a Prime membership to watch these matches#PLonPrime pic.twitter.com/u8KB2plpBT

— Amazon Prime Video Sport (@primevideosport) June 3, 2020
Alex Green, managing director of Prime Video Sport Europe, said: "We will be making all four of Amazon Prime Video's additional fixtures in the 2019-20 season available free of charge; fans will not need a Prime membership to view the games on Prime Video.
"Like the rest of the country, we are excited to see the Premier League return to action."
There are 92 top-flight matches left to be played, and every single game will be broadcast on TV. The matches will be shared across platforms such as Sky Sports, BT Sport, BBC Sport and the mentioned Amazon Prime.
It will be the first time in over 30 years that BBC have broadcast a top-flight football game, and the first time ever that they have shown a Premier League match.
Sky Sports also announced that 25 of the remaining Premier League fixtures would be free to view, including the Merseyside derby, which is set to take place on June 21.
So, is this a sign of things to come in the future? Will we soon be able to watch every single Premier League game free of charge?
The answer is probably not. The COVID-19 pandemic has had a devastating impact on the amount of sport that has been able to continue. Unless you are a fan of the Azerbaijan Premier League, it is unlikely you will have watched much sport over the past three months.
This is arguably the reason why the majority of games of being shown for free. But regardless of the reason why it is happening, it does show a step in the right direction.
When Amazon Prime streamed its first set of matches in December 2019, chief executives said that millions of people tuned in to watch the 10 matches that were live-streamed. It was reported by the company that both days set records for the amount of sign-ups since the Prime subscription service was launched in the UK in 2007.
These are the Premier League fixtures that will be live on Amazon Prime – games on 3-5 December and 26-27 December #FixtureReleaseDay pic.twitter.com/snGD3qvcW9

— Gary Taphouse (@garytaphouse) June 13, 2019
At £79-a-year, or £7.99 a month, Amazon Prime allows its customers to receive free delivery on the majority of purchases, music streaming and a variety of TV shows, movies and documentaries.
Prime received praise from a number of outlets including journalists, website articles and most importantly, the fans.
It was the first time ever that viewers could watch every single game in a specific matchday week, which understandably pleased fans who might not get to watch their team on TV very often.
Accompany the variety of games with the ability to switch off the commentary and listen to the stadium's atmosphere, tidy statistics, graphics and highlights and knowledgeable and well spoken commentators such as  Thierry Henry, Michael Owen, Alan Shearer, Alex Scott and Harry Redknapp, and you can see why Amazon made people sit up and take note.
Watch 10 @PremierLeague matches live and exclusive between 3-5 December on Amazon Prime Video.

Here's how to tune in to #PLonPrime https://t.co/AaYLetucsU pic.twitter.com/cv8qi4INaO

— Alan Shearer (@alanshearer) December 2, 2019
Despite it's praise, there were elements of the production that fans, and some journalists/presenters, were not too impressed with. Mainly, it was the slight delay in some streams, with some fans receiving a notification about a goal before it had gone in on screen.
Guardian sports writer Jonathan Liew had a slightly negative view on it's introduction, stating: "Amazon Prime Video's first foray into live Premier League football felt like the softest of soft launches: the same teams, the same players, the same presenters, the same commentators [as Sky Sports and BT Sport coverage], with just a little added buffering".
The positive is that, with six months between their last set of fixtures and the ones they are set to show in the upcoming months, Amazon have had time to work on the few teething problems it unsurprisingly had. This can only be beneficial for viewers, and potentially worrying for Amazon's biggest competitors.
I do think it would be crazy to say that they will overtake Sky Sports and BT Sport in the next few years, because there is evidence to show that they are still a bit behind in the amount of games allocated, and money being spent on the specific rights required to show the games.
Amazon Prime will make its four Premier League games free-to-air when the season restarts.

More: https://t.co/2m4qQvkcNX pic.twitter.com/fnR9obrRjH

— BBC Sport (@BBCSport) June 3, 2020
Amazon Prime will broadcast a total of 20 Premier League matches a season for the next three seasons. When you think about the amount of games in a season, 20 really isn't that many.
However, it would be naive to think that people aren't going to take note of the difference in price between the three major broadcasters.
It currently costs £30-a-month for the Sky Sports bundle, with BT Sport costing £29.99 for customers without BT internet.
Sky to start charging customers for sport again next monthhttps://t.co/fEJeA0nLMp pic.twitter.com/dtaQzNSseV

— Scottish Sun Sport (@scotsunsport) May 28, 2020
The cost to watch football matches sometimes proves understandably too expensive for some people, so if nothing else, Amazon Prime, and other broadcasters, will provide enjoyment for fans that may not be able to watch that much live football, and provide them with hope that one day, it could become the norm.
Broadcast rights cost millions, if not billions, of pounds for companies like Sky, BT and Amazon – so you can see exactly why they charge us to watch their service.
The emphasis now needs to be on rewarding fans for their loyalty, whether that be lowering the prices of TV sports packages, giving relevant discounts where applicable and showing SOME games free of charge, which, too their credit, Amazon and Sky have gone and done.
We hope you enjoyed the article 'Amazon Prime Premier League Free To Watch.' What do you think of Amazon Prime's proposed future of football streaming? Let us know!
Fancy writing for us: Apply to become a Sports Writer at the Sporting Ferret
If you liked this article why not check out: