Premier League: The Race For Top Four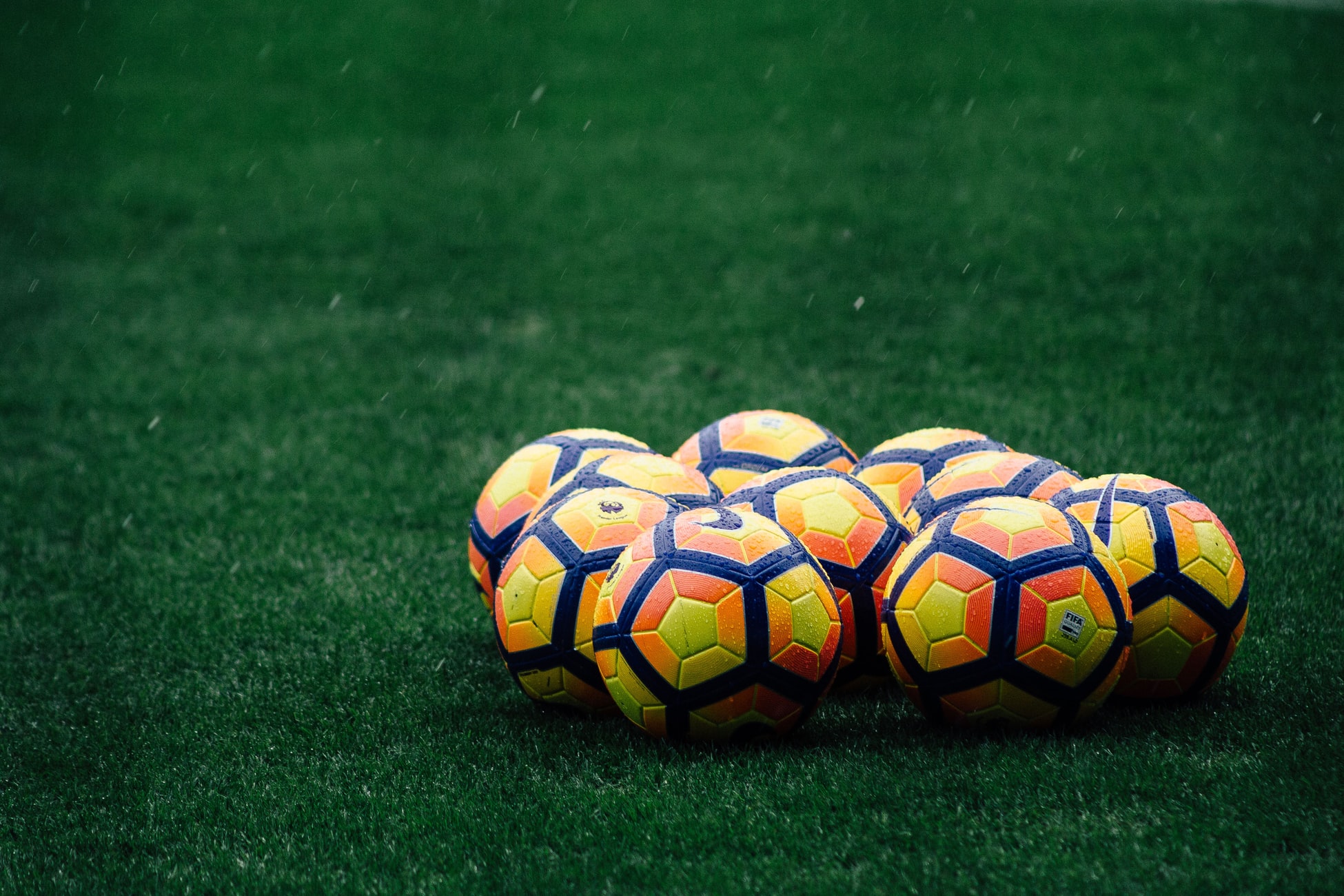 Who will claim a Champions League spot come the end of the season?
Premier League: The Race For Top Four
The Premier League season is only a matter of days away from resuming after a sudden halt to proceedings back in March due to Covid-19. The players are all back training and getting ready for the hotly anticipated restart. Therefore, it is looking increasingly likely that the 2019/20 season will be completed in one way or another, and an entertaining end to the season at either end of the table looks very promising.  
The race for top four will no doubt be of high importance when the season does resume and will be a main focus for many fans watching on. Long gone are the days of the same top four each season after the rising emergence of clubs such as Manchester City, Tottenham Hotspur and even Leicester City in recent years. However, this season has been even more chaotic in terms of the amount of teams challenging for a top spot, and with only nine games of the season left, it could be anyone's guess as to who will claim Champions League football for next season.   
Here we will look to try and see who has the best chances of finishing in the top four and who is the most likely. To make things even more dramatic this season, Manchester City who currently occupy second spot in the league have been handed a two-year ban from participating in the Champions League tournament by UEFA due to a breach of FFP (financial fair play.) City are in the process of appealing this ban and it remains to be seen whether or not it will stand. Therefore, this could mean that whichever team finishes in fifth place come the end of the season, may also be rewarded with Champions League football for the following season.  
Therefore, we will be looking in more depth at the different teams' chances for top four from the current third placed team all the way down to ninth spot. The top two don't need looking at as Liverpool in first place have already secured Champions League football for next season being so far ahead, and second placed City as mentioned before have that ban over their heads as well as having a comfortable gap over their rivals.   
A reminder of the standings of the Premier League table 🔝 #LFC pic.twitter.com/Ur7OW086RO

— Empire of the Kop (@empireofthekop) June 10, 2020
3rd. Leicester City – 53 pts  
First up is third placed Leicester City. Leicester have endured a fine season so far under Brendan Rodgers having spent most of the season in the top four and currently sitting comfortably in third place. They have looked the real deal this season, surprising a lot of fans by looking as though they belong in that top four.
Leicester have exceeded expectations so far this season and could well continue that once the season resumes. However, their form before the break had started to drop off somewhat including defeats to bottom placed Norwich City as well as Manchester City. A season ending injury to regular right back Ricardo Pereira just before the break is another blow for the side, after the influence he has shown in the progress of the team this season.
Their remaining fixtures for the campaign include tough trips away to the likes of Everton, Arsenal and Tottenham, as well as a visit from Manchester United on the last game of the season. Leicester are currently 8 points ahead of fifth place and 10 points ahead of sixth which could be just enough to see them clinch Champions League football for next season, but if their form and fixtures in anything to go by, they could be in for a nervous end to the season.  
The race is back on 🔛❗️ pic.twitter.com/mNqIoX4vLx

— Premier League (@premierleague) June 11, 2020
4th. Chelsea – 48 pts  
Next up is Frank Lampard's Chelsea. Another surprise this season considering the circumstances at the club after losing their best player in the summer and having a transfer ban. A rather inexperienced manager coming into the head role of the club had lots of people doubting whether Chelsea would finish anywhere near the top four this season. However, Lampard has managed to prove his doubters wrong so far after Chelsea have been in fourth place for pretty much the whole season so far.
There have been some concerning results during the season for Lampard however, including defeats to AFC Bournemouth and Southampton in December. However, fine performances and results over Liverpool and Everton before the break had Lampard's side looking very good in the race for top four.
On top of that the return from injuries for players such as Ruben Loftus Cheek, Tammy Abraham and Christian Pulisic will no doubt help them massively in their remaining fixtures. Chelsea do still have to play Liverpool and Manchester City in their remaining games which will be very challenging. With only 3 points separating them from fifth placed Manchester United, it looks to be quite the contest for the race for top four.   
Highlights from the 1-0 win over Reading at Cobham this week! ⚽️ pic.twitter.com/D4M7dsCnhn

— Chelsea FC (at 🏡) (@ChelseaFC) June 12, 2020
5th. Manchester United – 45 pts 
Up next is Manchester United. Ole Gunnar Solskjaer had a pretty slow start to the season with Manchester United. It was looking as though United would miss out again on finishing in the top four after recurring shock defeats to teams such as West Ham, Watford and Burnley. However, impressive victories over Chelsea and Manchester City and a resurgence in form has seen them close the gap on fourth placed Chelsea.
Returns to fitness for Marcus Rashford and Paul Pogba will also have them looking as one of the favourites for top four. A relatively easy remaining fixture list, other than the trip to Tottenham, has them in good stead for finishing in the top four. Only 3 points behind Chelsea and an attractive list of remaining fixtures could definitely see them with Champions League football for next season.   
6th. Wolves – 43 pts  
Just outside the top 5 we have Wolverhampton Wanderers. Wolves have looked a very good side ever since their promotion from the Championship a couple of seasons ago. They now have a top manager in Nuno Santo and a side capable of challenging any team in the league.
Wolves' recent rise has been incredible to see, they have become many fans outside favourite to break up the typical top six teams, even potentially secure a top four place. Although they have not quite took the league by storm this season like Leicester, they have still had a very solid season so far resulting in their current sixth place.
They are still often guilty of dropping unnecessary points against lesser opposition which is probably why we haven't seen them yet break into the top four. Their remaining fixtures include games against Arsenal and Chelsea on the last day of the season, but other than that a fairly attractive end to the season. Only 5 points behind fourth place an improvement in form could see Wolves cause an upset. 
Edging closer…

🏃‍♂️💪 pic.twitter.com/QwzADBq9ZE

— Wolves (@Wolves) June 8, 2020
7th. Sheffield United – 43 pts *game in hand  
Next up is the surprise package of the season Sheffield United. Having only just been promoted from the Championship last season, nobody expected them to be where they are right now. One of the pre-season relegation favourites have massively exceeded expectations and challenged the top teams all the way.
Chris Wilder has done a fantastic job there making them a very tough opponent to beat, evident in the results against Arsenal and Everton earlier on in the season. They have surprised everyone this season picking up points where people doubted them. The Blades are level on points with sixth placed Wolves with a game in hand, meaning that they could potentially go above Manchester United into fifth place by winning that game.
They do have remaining fixtures against Manchester United, Tottenham, Arsenal and Chelsea which could mean that they drop a few points in the run up to the end of the season. However, as we have seen with their early season form, you wouldn't be surprised if they continue to cause a few upsets.  
8th. Tottenham – 41 pts  
Lower down the table than expected is Tottenham Hotspur. A poor start to the season which saw the sacking of head coach Mauricio Pochettino, only months after guiding them to their first ever Champions League final, is the main reason why Spurs are so far down the table.
Regularly a top six side, if not a top four side in recent years, Tottenham have had a season to forget. Tottenham did appoint Jose Mourinho back in November to try and salvage their season, and there was a brief upturn in their form showing what they are capable of with a fine victory over Manchester City. However, since then they have been dumped out of the FA Cup and Champions League as well as dropping points in the league. Mourinho is a very experienced manager though and has a habit of turning things around. Alongside that the return to fitness for club captain and star striker Harry Kane will be a huge boost for the club.
Their remaining fixtures do include Manchester United, Arsenal and Leicester City, however the fact that they are now only focused on the Premier League with nothing else to play for means that we could see a sudden charge from Tottenham, and potentially close down the 7-point gap between them and fourth place.  
"It was a good training session. We needed minutes, competition, intensity."

🗣️ Hear from Jose after we continued our preparations with Norwich at Tottenham Hotspur Stadium. #THFC ⚪️ #COYS pic.twitter.com/675LBQy2ft

— Tottenham Hotspur (@SpursOfficial) June 13, 2020
9th. Arsenal – 40 pts *game in hand  
Finally, on this list is ninth placed Arsenal. A similar story to their London rivals, Arsenal had an awful start to the season which also saw the departure of head coach Unai Emery. A team that is also so used to being in the top 6 at least, was making a habit of dropping points when they shouldn't be.
Defeats against Sheffield United and Brighton, as well as draws against Norwich, Southampton and AFC Bournemouth had them looking early on that they wouldn't be challenging for a top four spot this season. Mikel Arteta was then appointed back in December as head coach to try and make up for what had gone wrong at the start of the season. Apart from being knocked out of the Europa League by Olympiacos, Arsenal were looking quite good in the league picking up points, becoming one of the in-form teams before the break.
Their remaining fixture schedule however looks pretty tough, including games against Liverpool, Manchester City and Tottenham. They do have a game in hand which if won would actually take them above Wolves into sixth place on goal difference. However, with potentially the toughest fixture list remaining it might be too little too late for Arteta and his side this season.  
With the end of season in sight, who will prevail?
Unless there is a sudden charge in form from either Tottenham or Arsenal, with the teams above them also dropping points, it is unlikely that either of them will finish in the top four or five this season. The surprise packages in Sheffield United and Wolves could potentially cause an upset, however it remains to be seen whether or not they have the quality to finish the season strongly enough to finish above the rest.
Then that leaves the final three. Leicester are currently in the best placed position at the moment being 8 points clear of United in fifth. But both Chelsea and United are looking closely behind with returning stars and form both on their side. United's fixture list could make them the favourites to catch Leicester, but is an 8-point gap too much? It will be interesting to see what happens with Manchester City's appeal in the coming weeks, but if it is to stand, that should mean that all three secure Champions League football. But if the appeal is successful and the ban is overturned, it will be a very entertaining watch to see if Leicester can be caught and if United manage to overtake Chelsea. 
🔙 in action 🔜❗️ pic.twitter.com/GOtv7SAMSG

— Premier League (@premierleague) June 12, 2020
We hope you enjoyed the article 'Premier League: The Race For Top Four.' Which do you think will finish inside the top four? Let us know!
Read more on football here: