What Is Stopping Ajax From Achieving European Success?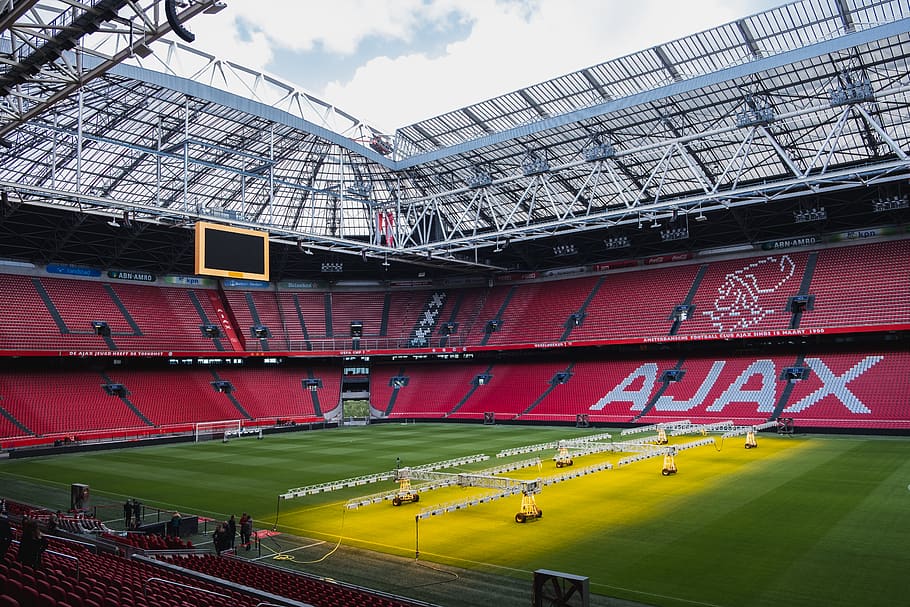 Ajax and the Glass Ceiling of European Football
What Is Stopping Ajax From Achieving European Success?
The 2018/19 UEFA Champions League campaign ended in dismay as a young Ajax side as they crashed out at the Semi-Final stage at the hands of Mauricio Pochettino's Tottenham Hotspur. However, for many Ajax fans, the concern from the result wasn't just how they had managed to crash out of the competition, but more for when they will next be likely to see their club achieve European success after what is currently an ongoing 25 year wait.
Ajax fans were left dreaming of what could have been as the Dutch side watched 4 of their former players celebrate in preparation for a tie with Liverpool in the Final. As Christian Eriksen, Toby Alderweireld, Jan Vertonghen and Davinson Sanchez who all featured in the dramatic two-legged tie. There's no wondering had these players all decided to remain at the club, would it had been Ajax reaching the Final instead of Tottenham.
Ajax's past successes, can they be relived?
The last time the Amsterdam based side were truly considered a powerhouse of European Football came in the 1970's, during the era of Johan Cruyff. Winning the Champions League three times in a row. In addition to this a brief spell of success came under Louis Van Gaal, with their 1995 Champions League triumph.
This period was the beginning of a long history for Ajax players. Many players developed at the club, however would eventually leave to experience more illustrious careers elsewhere, after what was considered to be their golden generation. Many players from the team opted for moves abroad for more challenging domestic competition and regular European campaigns. Patrick Kluivert headed to AC Milan, Marc Overmars then went off to North London for Arsenal in the same year of 1997. In the years after that, Ronald de Boer departed for Barcelona and the young keeper Edwin Van der Saar left for Juventus. This short list is just a few of the notable players who departed the Dutch club after their last European success.
A stepping stone for the future stars?
The club has an embedded system and philosophy of producing some of the best talent in the continent, to then sell for a sensational profit. In recent years, the most noticeable players to go through this system are: Matthias De Ligt and Frenkie De Jong, going to Juventus and Barcelona respectively. This system, despite its economic benefits that are then reimbursed back into the clubs youth teams, takes away from their ability to challenge regularly on the continental stage.
Alongside the club's philosophy. Ajax are certainly denied regular European success as a result of the quality of their domestic league: the Eredivisie. Besides PSV and Feyenoord, the league is often criticised for not being all too competitive. With these three teams having won 73 league titles between them. Whilst understanding the quality within the Eredivisie isn't bad, games in this league are not great preparation for European matches. The problem for the club is that many young players have seen the league as a chance to learn and develop before moving on to clubs in the Premier League, La Liga and Serie A. 
A modern sleeping giant
Unfortunately for Ajax, the club cannot match many of the super-rich European teams such as Real Madrid, Paris Saint Germain and Manchester City economically and thus heavily rely on their philosophy to even remain in the same bracket as such teams. In the future, it is expected that Donny Van de Beek and Nicolas Tagliafico, as well as young prospects Naci Ünüvar, Ryan Gravenberch and Kenneth Taylor, are all likely to continue this trend. All are likely to follow the said similar pattern, making their ways into the first team, gaining vital experience and development, to then make big-money moves to European giants.
Former Head of Youth Development Ruben Jongkind said "the mission was to develop Champions League winners". Whilst many of their young players have the potential of winning Europe's greatest prize, it may be that they achieve this away from Ajax for other clubs.  The financial strength of many top European sides means it is much harder for a team such as Ajax to achieve Continental glory and for Jongkind's mission to be achieved, many of these players may need to move elsewhere for this to be possible.
Despite last season's successes, Ajax will remain a major underdog in the Champions League as other European clubs continue to benefit from the Ajax system. The ability to purchase Ajax's hot prospects, along with other feeder teams, has become a formula for success for much of the European elite, ultimately helping them to conquer Europe along the way.
It would be difficult to suggest that Ajax are likely to make their way back to the successes of the 70's and the few years of success in the 1990's any time soon. Their continuous cycle of developing young and talented players followed by their profiting offload, is fundamental to the club's DNA. Whilst the 2018/19 season highlighted that the Dutch giants would have a great season with their young, developing teams, they would struggle to convince these players to stick around for the long term to challenge for this status of being a European powerhouse. 
We hope you enjoyed the article 'What Is Stopping Ajax From Achieving European Success?' Do you think Ajax could achieve European success in the coming years? Will they be able to build and keep gold of a team that is able to challenge for Europe's most prestigious title? Let us know!
Read more on football here: