Refereeing: My Experiences as a Grass Roots Ref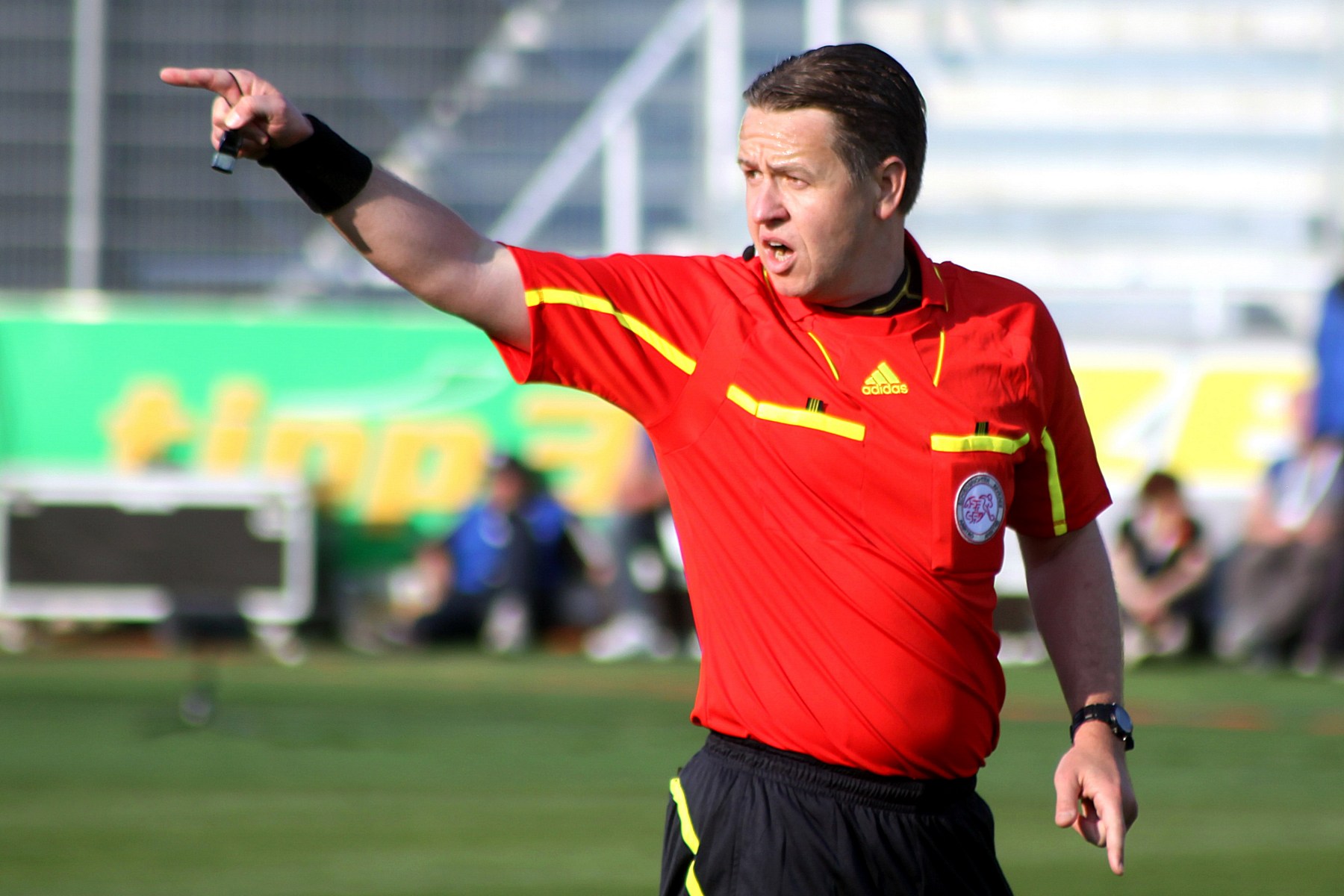 The Job description was straightforward.
Previous experience unnecessary.
Enthusiasm, aligned with completion of a 12-step Training Programme; where however, non-negotiable requirements.
It was a 'Yosser' Hughes moment.
With the aid of documentation and archive footage; the laws of the game were laid bare. They were cross-examined and embedded in orderly fashion, within the night-school setting.
A stream of straight-talking refereeing role-models, provided tangible context to what lay ahead. And upon graduation, we were deemed good-to-go.
Career-driven devotees (with noteworthy potential), were steered toward a Professional pathway. Whilst those merely seeking a Living Wage, beat a hasty retreat to Powerleague HQ , located within Edinburgh's Seaside resort.
Their hugely competitive midweek Five-a-side football league, attracted city-wide talent of varying degree, and operated as most leagues do. Progression was sought by the fiercely ambitious, whilst Sporting fulfillment and camaraderie, was the main goal of the majority.
And as in most sports, the referee was friendless.
The Man in the Middle has no Friends
My first Powerleague fixture was a Regional Derby involving a 'Milan' franchise and their East Edinburgh rivals. This proved a tough baptism for the novice whistler.
Colourful language greeted my hesitant decision-making throughout the torrid affair. "Are They Eyes Painted-On"?, a particularly memorable put-down, (fit to print).
A singular "good-game Ref" uttered by a lone straggler at games-end, provided ample encouragement to continue.
The five-a-side format consisted of 2 x 25 minute periods of play, punctuated by 'rolling' substitutions throughout. Each side presented with a maximum player-pool of seven. Creative team-names, provided welcome light relief on many a cold night.
My prime objective from the outset was survival. In vocally complimenting skillful play, whilst railing against 'rough-house' tactics; my refereeing style was viewed as unorthodox.
However, the stream of dialogue created (amongst players and officials), contributed greatly to the longevity of my employment. The wage-rate never altered throughout my tenure, and was a constant source of speculation (most notably) among my detractors.
This much-maligned bedrock of grass-roots competitive sport, provides a worthwhile respite from life's travails. Affordable access for all, is therefore a priority.
From Bobby Gillespie's All-Stars, to the Jaxon Five and countless others, I say thank you. And to those who constantly question the art of refereeing; I say 'Don't knock-it, until you've tried-it.
We hope you enjoyed this article 'Refereeing: My Experiences as a Grass Roots Ref'. Have you ever been a referee? Let us know!
Read more on football here: