Tennis in Times of Virus and War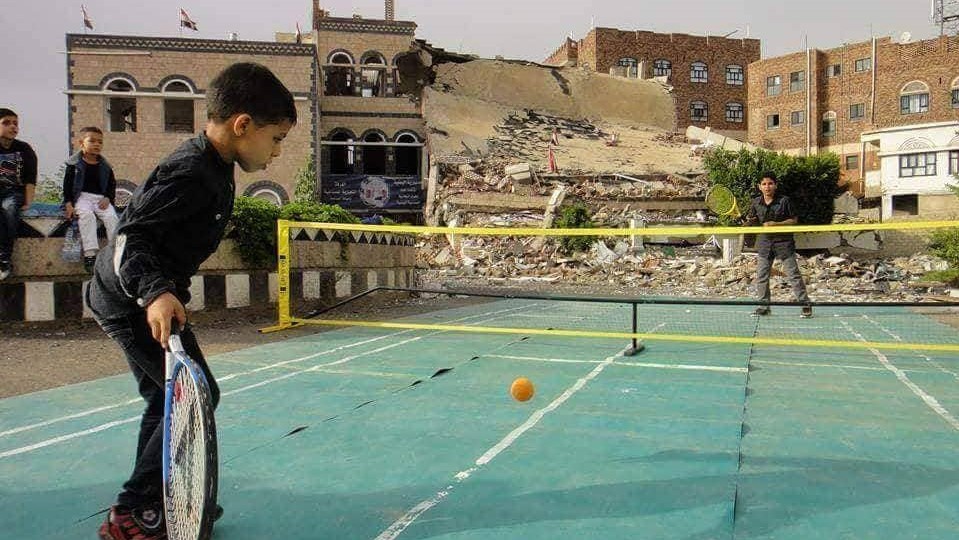 As we all wait for the ATP and WTA champions to return to the courts after the lockdown, one tennis coach hits the courts every day, not only defying the virus but also an ongoing civil war and one of the world's most persistent and serious humanitarian crises.
Yemen is devastated by years of civil war. Some 13 million people survive on food aid, and bombing and gunfighting are commonplace. Different warring factions govern different areas and different services, making even the most fragile government seem like a distant dream. Moreover, the country is prone to natural disasters; this winter it was hit by severe flooding.
In other words, the last thing that should come to you mind when thinking of Yemen, is tennis.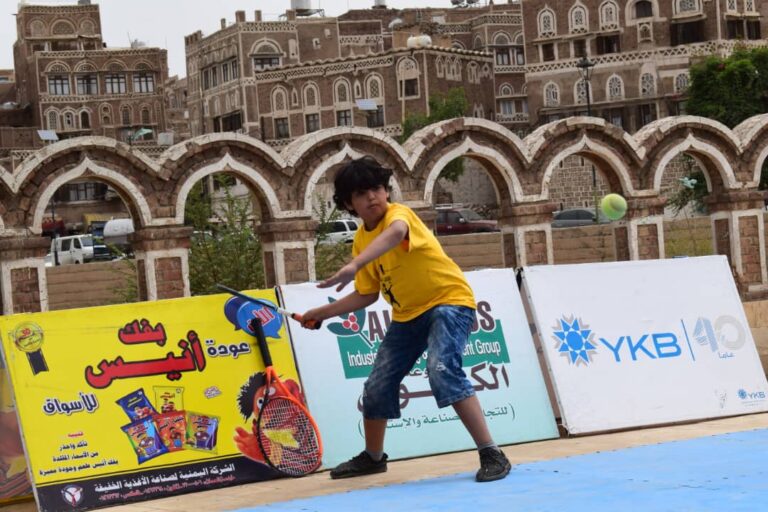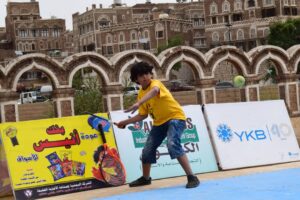 Tennis provides a sense of normality
Not everyone sees it that way, though. A few years back, Nabil Mazwed, seven times Yemenite champion and over-45 Arabic tennis champion, decided to use his skills as a tennis coach to give the children of his home country a couple of hours of joy, physical movement, playful competition, and a desperately needed touch of normality in an extremely troubled context.
– When playing tennis, children get a sense of normality, Nabil says. – They develop social skills and improve their confidence and resistance, strengths that will help them also in their adult lives. Moreover, he continues, – kids love to play but unfortunately there are many things in Yemen that stand in the way of their games.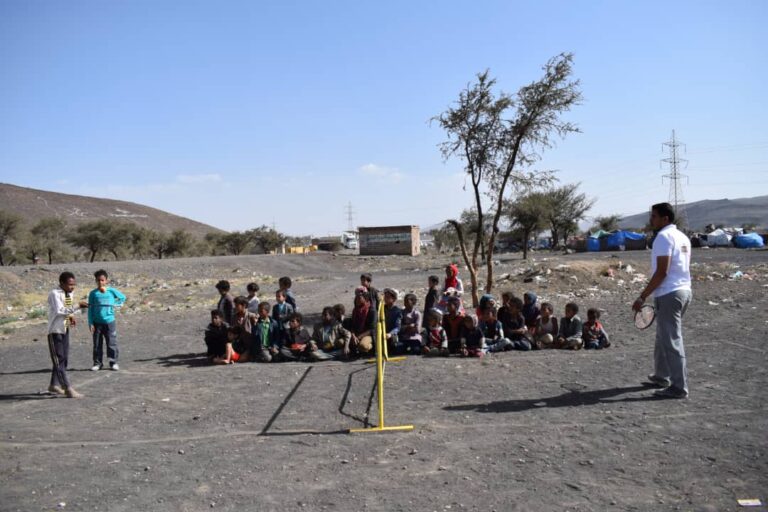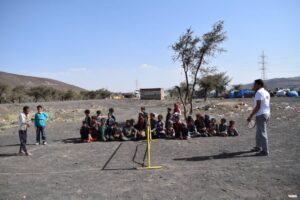 Tennis court blanket
When he started, Nabil's biggest challenge was the presence of courts. – There are only a handful of decent courts in all of Sana'a, he sighs.
It doesn't help that these are out of reach for most of Yemen's children, locked up as they are in exclusive clubs for expats and the country's elite.
Since the children couldn't come to the courts, Nabil decided to bring the courts to them. He started to tour the capital's neighbourhoods with a 'tennis court blanket' that he rolled out wherever he found space and then invited kids in the neighbourhood to come and play.
–The first hour or so, the kids played as they want. The second hour I spent teaching them basic tennis technique, and the third hour we had a tournament. I tried to leave them some rackets so that those that wanted could continue playing, Nabil explains, and tells me how many children beg him to stop and play with them when they see him pass by.
Nabil also taught children in wheelchairs to play tennis and he stresses that girls play on equal terms as boys.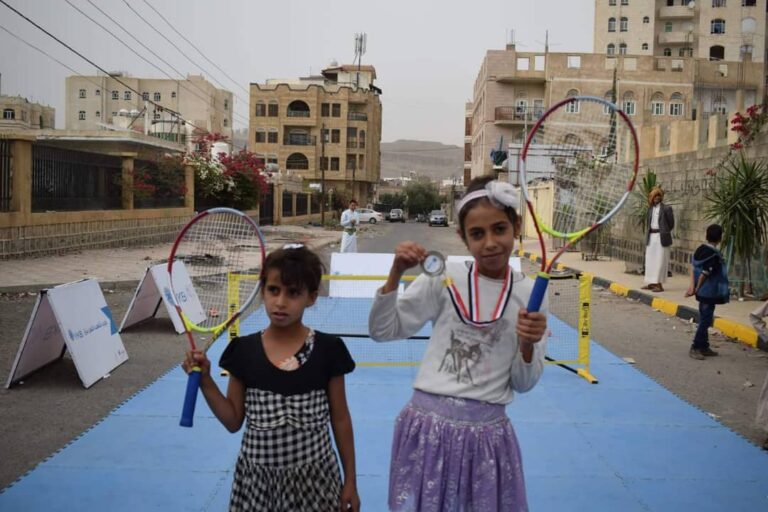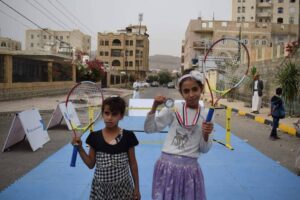 Not spared of COVID-19 
In spite of all its other sorrows, Yemen has not been spared of the COVID-19 pandemic. According to a recent UN estimate, the country is likely to lose 42 000 people as a consequence of the disease. The country's completely run-down health system, is completely unable to cope with the challenge. Before the pandemic, Nabil visited some 300 locations regularly, how did he cope with the pandemic?
– We had to stop for a month because people were afraid to go out, he says,  – but we've started again now, though,with a slightly different formula. I let children play one on one rather than organising activities in groups. I also work more in homes for homeless and orphaned children.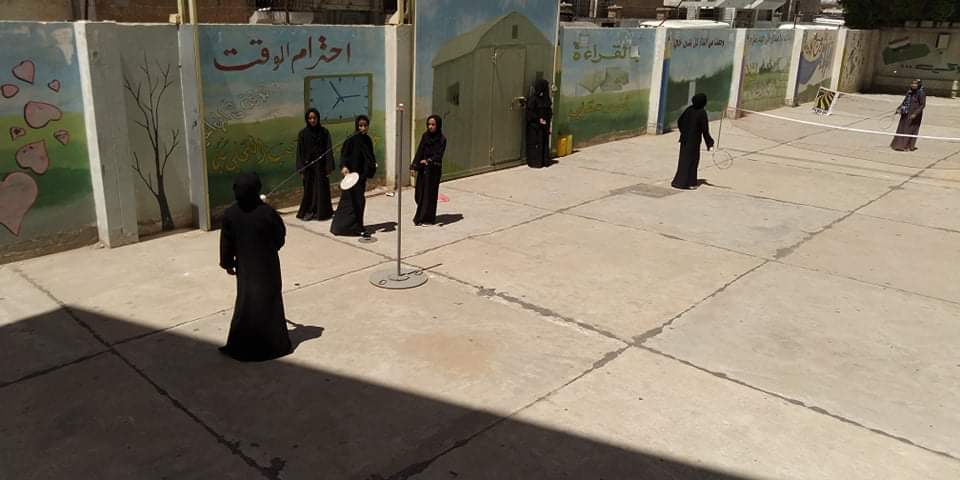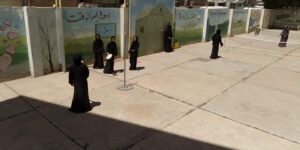 Difficult to get equipment
One of the challenges Nabil constantly faces, is that it is very difficult to get equipment in Yemen. Very few provisions reach the country and to get simple but necessary equipment, including tennis balls and suitable clothing, not to mention rackets, he relies on friends, many of them in the international community in Yemen, to bring it with them when they come. Yet in spite of all the challenges and difficulties he faces, Nabil, himself a father of eight, seems motivated to continue.
– I love my city, I really want to help the children here. I am a tennis coach and this is my way of doing it, he says.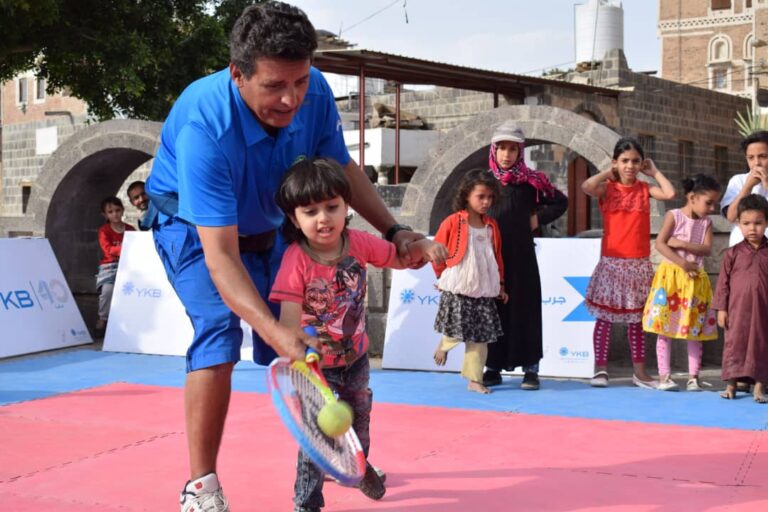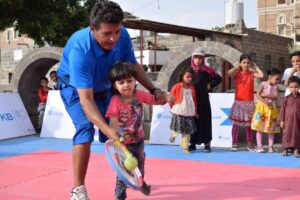 Read more on tennis here: