Sporting Mavericks, a Thing of the Past?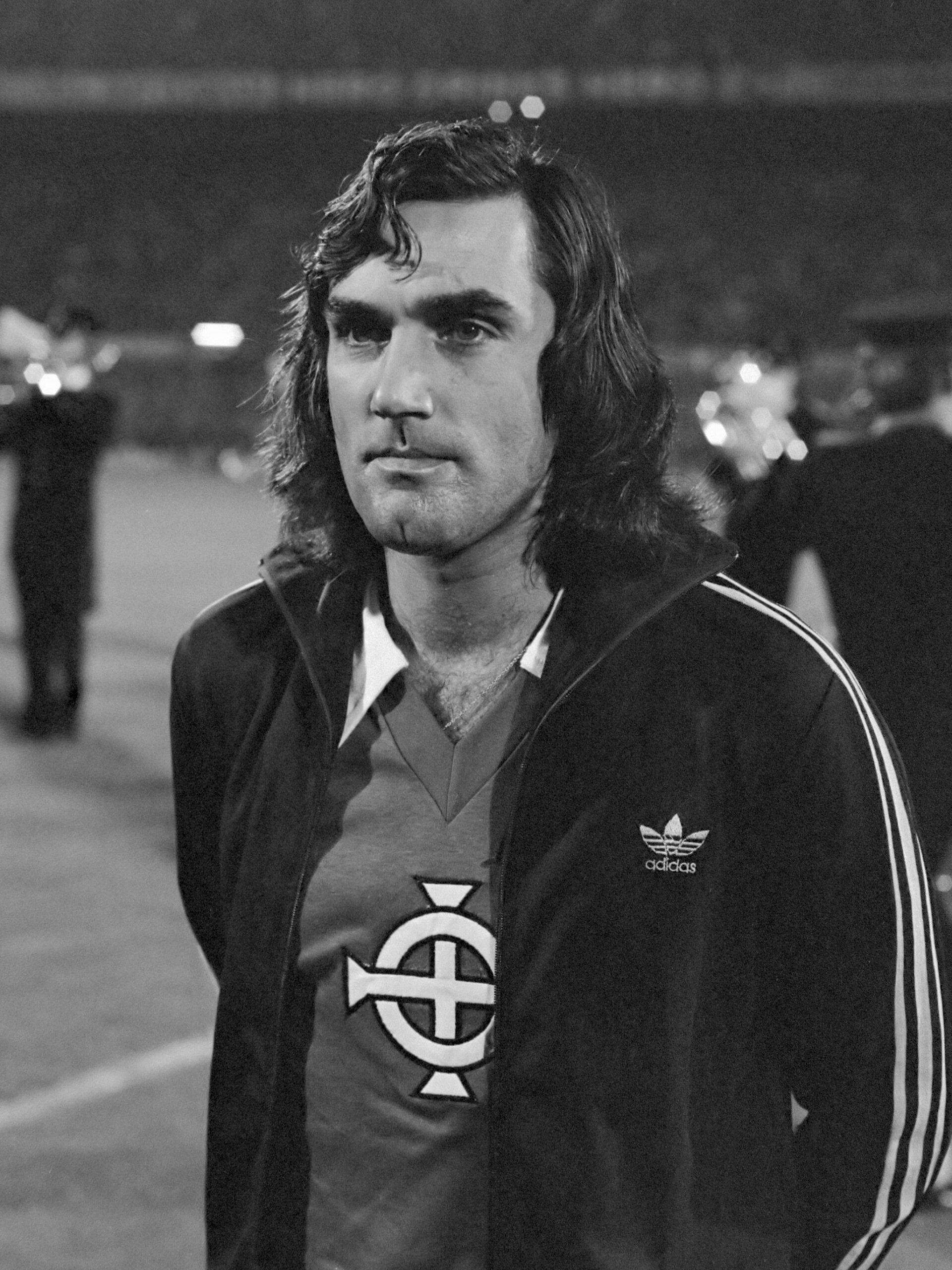 Sporting Mavericks, a Thing of the Past?
Sporting mavericks offer fans both on-pitch skills and off-pitch drama. Their private lives intrigue both the media and the public.
A maverick is often someone who has outstanding athletic skills, as the three athletes below will show, but also have a rather extravagant private life or fiery temperament. This is what often makes them adored by fans, and sometimes can make them infamous in sports.
Though in today's society, we find athletes are more media trained and are urged to keep their private lives just that, private. Does this mean that the mavericks of the past sporting eras are a dying breed? I look back at two of the biggest sporting mavericks and one modern-day maverick.
The Fifth Beatle
Casting an eye back at the history of sporting mavericks, it is hard not to start with a look at Manchester United and Northern Ireland legend, George Best. Best broke into Man Utd's first team in 1962 at the young age of 17, a time when he was seen as a quiet young boy from Northern Ireland. Over the following years, he cemented himself as a world-class footballer and a media superstar due to his good looks, personality and playboy lifestyle. His skills on the pitch led to Pelé labelling Best the "greatest player in the world," whilst his life outside football earned Best the nickname "the fifth Beatle".
Best won two English Division One titles and a European Cup during his time with Manchester United. The European Cup victory against Benfica, with Eusébio as their star man. Best won England's footballer of the year in 1968, as well as winning the Ballon D'Or in 1968. Off-field, Best was living the life of a rockstar, something not many footballers had done before him. Best opened up a fashion boutique, bars and nightclubs which ultimately led to his downfall.
As the '70s approached, the effect of Best's private life was beginning to cross over into his football. Despite this, Best still showed pieces of quality. In 1970 he scored six goals against Northampton in an 8-2 FA cup win. His problems with alcohol ultimately cost Best his United career, his last appearance coming in 1974 at the age of 27. Best went on to play in a range of countries after United; America, Ireland, Scotland and Hong Kong before he retired at the age of 37. The years after his United departure were blighted by alcohol problems.
Best is remembered for his magical feet, charming good looks and his quotes that gave an insight to his rockstar life.
"In 1969 I gave up women and alcohol… it was the worst 20 minutes of my life."
"I used to go missing a lot… Miss Canada, Miss United Kingdom, Miss World."
Real-Life Dennis the Menace
It's not just football that has had its fair share of mavericks, the National Basketball Association (NBA) has showcased their own set of unique players. Maybe one of their most iconic mavericks was Dennis Rodman who shot to fame for his basketball ability and off-court antics.
Rodman was a round 2 27th pick in the 1986 NBA draft, snapped up by the Detroit Pistons. A top defensive player with a strong rebounding game, skills that eventually helped him win two NBA Defensive Player of the Year Awards in his career. Rodman was crucial in all five of his NBA Championship wins (two for the Pistons and three for the Chicago Bulls).
His defensive ability was clear for all to see through his career, but he wasn't shy to show his aggression in games. Rodman was caught up in various on-court incidents. In 1996, Rodman confronted a referee after being ordered to leave the court and headbutted the official and knocked over a water cooler on his way out. He was fined around $200,000 and served a several match ban.
The Chicago Bulls, with the world-beating Michael Jordan in their team, signed Rodman in 1995 who was 34-years-old at the time. He proved age was no barrier, helping the Bulls to three consecutive NBA Championships. It was during his time in Chicago that his wild personal life came to the forefront more frequently. Rodman was quoted as saying in Playboy magazine, "I tried something bold," in reference to his colourful hairstyles, tattoos and flamboyant dress sense. During his first years with the Bulls, Rodman was dating Madonna. In recent interviews, Rodman claimed Madonna had offered him a substantial fee to impregnate the singer.
Anyone who has watched the Netflix documentary, The Last Dance, will be familiar with Rodman's antics. He often stated to the management at the Bulls he needed time to himself, often at the most inconvenient of times for the Bulls. This time to himself would usually be days of partying with friends and his then partner, Carmen Electra, in Las Vegas. Michael Jordan tells the story of flying out to wake Rodman up and drag him out to training during one of Rodman's partying breaks at a crucial stage of the season. To further show his out-right random nature, in 1997 Rodman became a wrestler for the World Championship Wrestling company thanks to his friend Hulk Hogan.
Rodman's antics have continued post-basketball. One of the most bizarre and confusing stories about Rodman is his unlikely friendship with North Korean leader Kim Jong-Un, a figure who isn't known for his liking of American culture. Kim Jong-Un is apparently a big basketball fan, which helped the unlikely pair begin their friendship. Rodman visited North Korea in 2013 and met the North Korean leader. The level of their friendship was shown off to the world when Rodman tweeted asking for Kim to release an American prisoner who was sentenced to hard labour in a North Korean jail. The following year Kim released the prisoner, the power of basketball.
Extravagance over Achievement
Tennis has had its fair share of mavericks, John McEnroe is the one that probably jumps to mind for most. Though this time, it's a look at a modern maverick, Australian Nick Kyrgios. Kyrgios is known for his power on the court, his rivalry with Rafael Nadal but mainly, his tantrums and arguments with officials, opponents and, well, anyone who he can argue with.
The previously mentioned McEnroe has always had praise for Kyrgios, stating he was one of the most talented players outside of the top four. It has often been said that Kyrgios has unbelievable potential but his work ethic and desire to be the best has been questioned. This explains his low title record of six ATP titles and zero Grand Slam titles.
What Kyrgios lacks in titles, he certainly makes up for in controversy. Below is a timeline of just some of his outburst:
Wimbledon 2015 – After feeling calls were going against him, he began arguing with the umpire, which led to him picking up a swearing violation. An argument was had over the amount of time he was taking to change his socks, which led to Kyrgios throwing his racket in the air and fans booing the Australian.
Shanghai 2016 – After appearing to give up in a match at the Shanghai Masters. He was fined 16,000 US dollars by the ATP for a number of misconducts and banned for eight weeks. A further fine and ban was given but Kyrgios went for psychological help to try and prevent future events like this.
Shanghai 2017 – Kyrgios again in bother while in Asia as he retired from a match without any health issues. It was suggested he retired in protest against an umpiring decision.
Acapulco 2019 – Not necessarily against the rules but Kyrgios served up the frowned upon underarm serve. Something his not so good friend Nadal took an exception to during their game.
2019 – No tennis action involved this time but on a tennis podcast he claimed Nadal was "salty" and said Novak Djokovic "has a sick obsession with wanting to be liked." Brave comments about two of the greatest to ever grace the court.
Laver Cup 2019 – Claimed he was distracted by a "hot chick" in the crowd, which made him lose concentration.
Rome 2019 – Another raging performance. After throwing his chair, swearing at a line official, he walked off the court and his opponent won by default.
They are just some examples of the crazy career of Kyrgios, who is only 25-years-old. Plenty more time for racket throwing, umpire abusing and maybe the odd title here and there.
The maverick isn't a dying art in sports, they are still around. Kyrgios stands as a prime example of the modern-day maverick but in team sports, clubs have more control over the actions of the athletes, to an extent. Though the likes of Mario Balotelli, Danny Cipriani and Zlatan show that they are still able to show off their maverick side no matter what action is taken by their clubs. Though, no one will live up to the footballing rockstar that was George Best.
We hope you enjoyed the article 'Sporting Mavericks, a Thing of the Past?' Who do you see as the all-time sporting maverick? Let us know!
Fancy writing for us: Apply to become a Sports Writer at the Sporting Ferret
If you liked this article why not check out: