George Floyd And Racism In Sport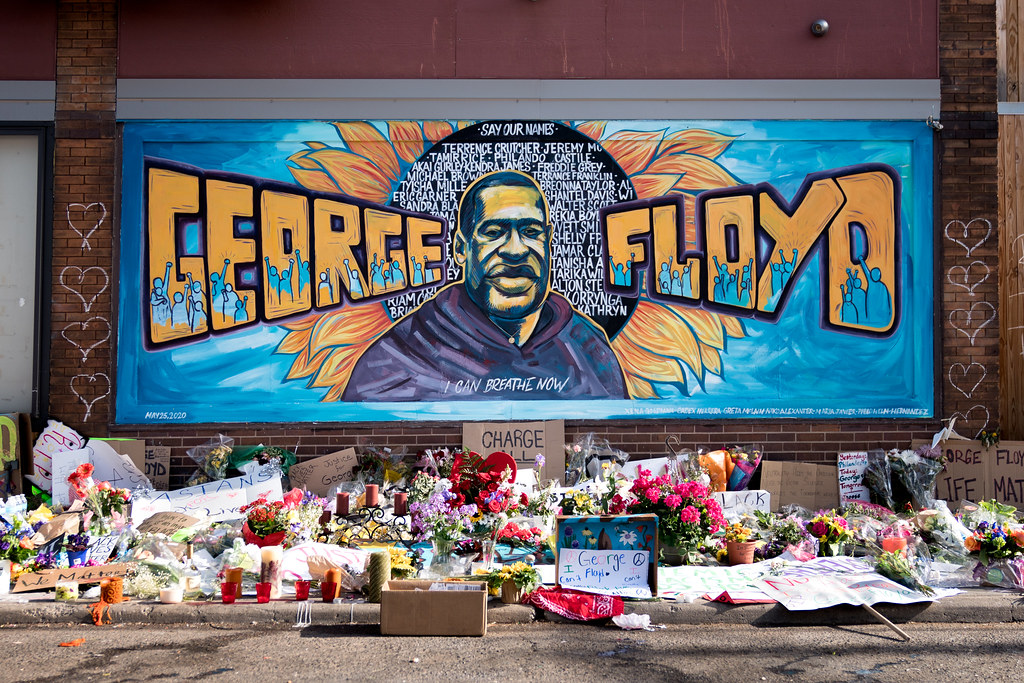 Silence is Violence, Even in Sport
George Floyd and Racism in Sport
On the 25th of May 2020, 46-year-old George Floyd was murdered by police officer Derek Chauvin. We can argue the semantics all you want, but at the end of the day, an innocent black man was once again killed by the very institution who were meant to protect him. Sadly, this is a common occurrence, and even in such a climate as the one we're in, racism is still as prevalent as ever.
I already know there are people reading this and thinking to themselves "what does this have to do with sports?" and to those people I ask a single question.
How does it feel to be privileged enough to forget about racism whenever you please?
For people of colour, this is what life is. They must deal with racism whether or not it's convenient, so you're going to have to suck it up and listen to what I have to say.
There is no excuse for racism in today's day and age, and yet, it still plagues every fibre of our society. Whether it's the more overt displays of discrimination such as the multiple cases of police brutality (George Floyd, Terence Crutcher, William Chapman, the list goes on) or the institutional racism that many face every day, people of colour are almost never safe, and this is something that white people, such as myself, must look inward to correct.
The protests and riots in the US are a result of growing frustration at a society that simply won't stop discriminating against minorities, and the violence is merely a desperate reaction of a group of people who are not being heard or understood by their oppressors.
We've seen plenty of high-profile cases of racism so consistently over the years that you must expect people to get tired of it eventually. Even in sport we see racism all the time. How many cases of fans making monkey noises and throwing bananas at black players do we have to see before we decide that enough is enough? It was only in October that we witnessed disgusting behaviour from Bulgaria fans during their Euro 2020 qualifier with England, which led to the match being stopped twice.
And that's not to say that us British citizens don't have problems with racism, because, spoilers, we do. Raheem Sterling, Callum Hudson-Odoi, Paul Pogba, Antonio Rudiger, Tammy Abraham and Troy Deeney are just a few of the many footballers who have suffered racist abuse from British football fans, and that's just from 2019.
My own club, Liverpool FC, have also been at the centre of a case. We backed Luis Suarez after his racist abuse of Patrice Evra during a game against Manchester United. In retrospect, we prioritised protecting one of our players over stamping out social injustice, and that was a big mistake.
Since then, Liverpool has changed its tune, with Jamie Carragher publicly apologising for the club's incompetence, and the club itself sending Evra a letter of apology over the handling of the incident. I'd also like to think that us fans have also learned a lesson from the saga.
But that brings me to my final point. For any white people reading, if you're going to take anything away from what I've said here, it's that there's still time for us to change. Even if you don't take my word for it, at least ask yourself how you can help the cause, because the world cannot continue the way it is. Recognise your own shortcomings, not for your own benefit, but for the benefit of all those who continue to be oppressed and discriminated against every day.
For those willing to acknowledge the problems happening around the world, I will be providing links to any websites that provide support for the cause.
Donate here:
Minnesota Freedom Fund
The Bail Project
George Floyd Memorial Fund
North Star Health Collective
Black Lives Matter
Belly Mujinga Fund
Stephen Lawrence Charitable Trust
Sign petitions here:
Justice for George Floyd
Justice for George Floyd (change.org)
NAACP
Justice for Belly Mujinga
Justice for Breonna Taylor
School Support on Racism
#BlackLivesMatter
If you liked this article why not check out: