Is Timo Werner Really The "Perfect Fit" For Liverpool?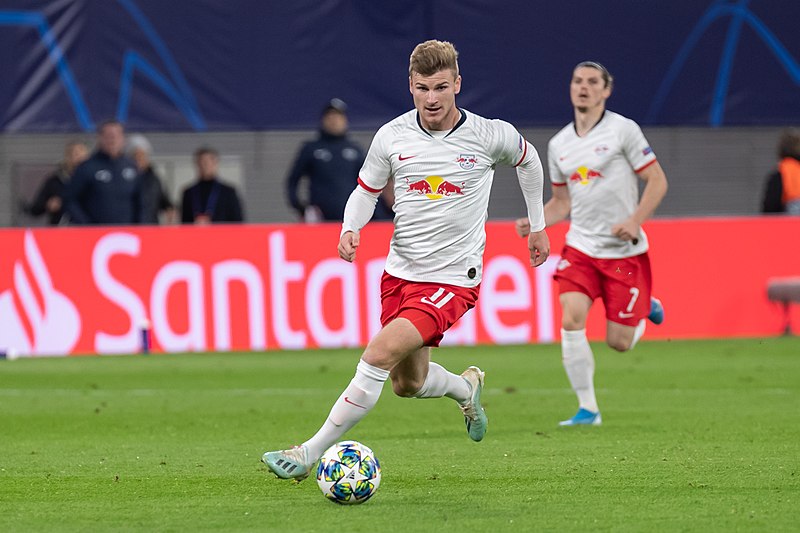 Would Timo Werner fit the Liverpool mould?
Is Timo Werner really the "perfect fit" for Liverpool?
There's been a lot of talk about Timo Werner recently, and much of it has been about his proposed transfer to Liverpool. Many different reputable sources have been speaking about the move as if it's already a forgone conclusion, and even the player himself has fuelled rumours in some interviews. But how would he fit in at the club though? Liverpool's dynamic front three are possibly the most potent in Europe at the current point in time, and they're not showing any signs of slowing down. What qualities could Werner add to a team that already has so much?
The German has been one of the top goal scorers in Europe in recent years, and has already scored 24 goals and provided 7 assists in 28 appearances in the league this season. His most significant attributes, blistering pace and supreme finishing ability, are qualities that the Reds are already familiar with, as their most effective attacking outlets at the current time are Sadio Mané and Mohamed Salah, two players who have those attributes in abundance.
It is why I would disagree with many in the opinion that Werner would be a replacement for Roberto Firmino. While there can be no doubt in Werner's finishing ability being superior to Firmino's, he shares more characteristics with the other two than he does with the Brazilian. Firmino's dribbling skills, work-rate and creativity are what make him such a unique asset for the club. He may play centrally, but he is not in the Liverpool team to score goals, he's there to link up play and provide a platform for Mané and Salah to do so.
2️⃣4️⃣ Bundesliga goals so far 🔥

Will Timo Werner add to his season tally this evening?

📺 Koln 🆚 Leipzig | 7.15pm | BT Sport 1 HD pic.twitter.com/ecYs1VUvoW

— Football on BT Sport 🇩🇪 (@btsportfootball) June 1, 2020
For me, if Werner is to play centrally, the question becomes more about whether or not he can provide the same qualities as Firmino. While Liverpool don't necessarily have a bad midfield, they rely more on the fullbacks and the Brazilian for creativity in the final third than they do the likes of Gini Wijnaldum and Jordan Henderson. Werner is at his best during counterattacks, where he can use his pace to overwhelm the opposing defence, but it remains to be seen if he can handle games where teams sit back and invite pressure. It's also important to note that teams do this far more often against Liverpool than they do against Leipzig, so the chances are that the German would have less opportunities to exhibit his qualities in the situations that he would want to.
This is especially true if you consider a hypothetical front three of Mané, Werner and Salah. Three incredible players, yes, but three incredible players that would need an immense amount of support. Trent Alexander-Arnold and Andy Robertson can only do so much from the fullback positions, and so the onus would again fall on the midfield to be more effective creatively. One solution that may make a few Liverpool fans happy would be Naby Keïta. His ability to drive forward and see passes that others might not would be invaluable if Werner were to join the club, especially considering the fact that they have played together before at Leipzig. Signing Werner may then also be of benefit to the Guinean, as he could give him a chance to kickstart his own Liverpool career.
Another solution to the problem could be a change of formation that would accommodate both Firmino and Werner at the same time, with the former playing behind the latter in a 4-2-3-1. This formation has worked before for Jurgen Klopp at Liverpool, as he has played Xherdan Shaqiri in the attacking midfield role before to break down the more stubborn defences. It is also not out of the realms of possibility to assume that Firmino would slot into that role perfectly, as he spent most of his career before coming to England in a similar role while at Figueirense and Hoffenheim. This would, however, again put more pressure on the midfield, this time defensively and while Fabinho works brilliantly as a defensive midfielder, his skills as a central midfielder with more responsibilities than just breaking up play are yet to be seen. Accommodating both Firmino and Werner then comes with a massive defensive trade-off that Liverpool may not be able to get away with against some bigger teams.
Much of this talk is still just pure speculation though. While many fans would welcome the acquisition of another top-quality player at Anfield, Werner is a hot commodity, and many clubs are reportedly interested in his services. Only time will tell what club he joins, in the current climate anything can happen.
 We hope you enjoyed the article 'Is Timo Werner really the "perfect fit" for Liverpool?' Do you think Werner is the right man for Liverpool? Let us know!
Fancy writing for us: Apply to become a Sports Writer at the Sporting Ferret
If you liked this article why not check out: