The Best Champions League Comebacks of All Time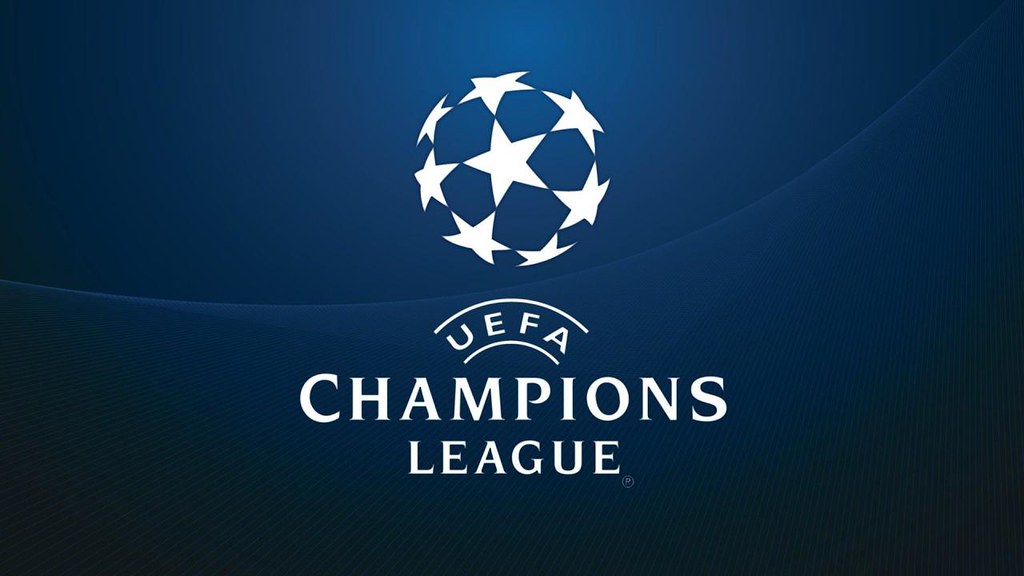 The Best Champions League Comebacks of All Time
The Champions League is regarded by many to be the best club competition in world football. There is no other competition where we can witness the best teams in Europe do battle against each other. Naturally, seeing these wonderful sides in action also leads to seeing some wonderful games too. In recent years we have been blessed to see some magical contests, full with goals, drama, and also some comebacks that have stunned us beyond belief.
In last years format alone, we witnessed two, quite frankly, ridiculous comebacks in both of the semi-finals. Fresh in our memory, we saw Tottenham and then Liverpool produce two marvellous comebacks in the space of 24 hours. Many have debated which of the two was more spectacular, but how do they rank against the greatest Champions League comebacks of all time?
7. Deportivo La Coruña vs AC Milan: 2003/04
Arguably the least well known in the list, Deportivo faced an uphill battle before the tie even began, facing an AC Milan side that boasted too many unbelievable players to list. This was by no means a poor Deportivo side, who had won La Liga 4 years earlier. However, when they lost the first leg 4-1 in Milan, they were completely written off.
However, they produced something out of the ordinary in the second leg. Never had a side overturned a 3 goal deficit in the Champions League. Goals from Walter Pandiani, Juan Valeron and Albert Luque saw them lead 3-0 at half-time, and leading the tie on away goals. Substitute Fran sealed the 4-0 win to mark the biggest Champions League comeback ever, a record that would take over a decade to be broken.
6. Roma vs Barcelona: 2017/18
Roma had taken a 4-1 beating at the Camp Nou which included two own goals. An away goal from Edin Dzeko gave them a glimmer of hope, however even the most die hard Roma fans conceded hope, as they faced a challenge far too big.
When Edin Dzeko Scored early in the return leg at the Stadio Olimpico, belief started to crawl back in. A Daniele De Rossi penalty gave them half-an-hour to find just one more. An unlikely hero in Kostas Manolas got the all important goal, sealing a dramatic and unexpected comeback. (A side note, Peter Drury's commentary in the below video makes this comeback all the more magical.)
5. Liverpool vs Barcelona: 2018/19
Off the back of the Roma comeback the season before, Barcelona were keen to ensure that they would not be humiliated once more this season. And when they beat Liverpool 3-0 in the first leg of this semi-final, which included a glorious free-kick from the maestro Lionel Messi, surely lightning would not strike twice.
Jurgen Klopp's men had other ideas though, despite being without both Roberto Firmino and Mo Salah. Divock Origi bagged an early goal, and super sub Georginio Wijnaldum's surprising quick fire double early in the second half brought the tie level. And when a moment of genius from Trent Alexander-Arnold, picking out Origi from a corner payed off, Liverpool had done the impossible. Deja vu struck for Lionel Messi's men, and Liverpool pulled off a stupendous comeback.
4. Tottenham vs Ajax: 2018/19
Liverpool may have been inspired by the performance of Tottenham the night before, as they pulled off their own remarkable comeback. They were up against a young, exciting, vibrant Ajax side, who had already knocked out Cristiano Ronaldo's Juventus and reigning champions of the last 3 years Real Madrid.
So when Spurs lost 1-0 at their new home, they knew they had to bring their A-game to the Johan Cruyff Arena. When they went 2-0 down at half time of the second leg, Ajax fans were already buying tickets for the final. Tottenham needed 3 goals in 45 minutes, and when Lucas Moura grabbed 2 with 30 minutes left, suddenly the tide of the game changed. It took until literally the last second of the game for Moura to bag his third and break Ajax hearts. The raw emotion shown by Mauricio Pochetinno marked just how brilliant this comeback was.
3. Manchester United vs Bayern Munich: 1998/99
Everyone loves a 90th minute equaliser or winner. Getting either one of these in a Champions League final is impressive enough. In the 1998/99 edition of the competition, Manchester United managed to do both as they secured the trophy in one of the most famous finals in the competitions history.
Interestingly, these two met each other in the group stages, and both games finished in stalemates. So the final was always going to be a close contest. After Mario Basler gave the German giants an early lead, United were chasing the rest of the final. Going into 3 minutes of injury time, it seemed certain that Bayern would lift the coveted trophy. But then came goals from super-sub Teddy Sheringham, and then the ultimate super-sub, Ole Gunnar Solskjaer, both originating from corners, to snatch a 2-1 victory. A truly dramatic final 3 minutes sealed not only the Champions League but also the treble for the Red Devils, completing the most awe-inspiring of Champions League comebacks.
2. Liverpool vs AC Milan: 2004/05
Like the entry above it, this Champions League comeback also came in the final. Rafa Benitez's Liverpool came up against a star-studded AC Milan side. They made light work of Liverpool in the first half, taking a first minute lead through Paolo Maldini. Hernan Crespo added two more to shatter Liverpool's dreams of lifting the trophy.
However, what followed in the second half was nothing short of jaw-dropping. A sensational six minute comeback featuring goals from skipper Steven Gerrard, Vladimir Smicer and Xabi Alonso brought Liverpool back into the game. As the game went beyond regulation time, Jerzey Dudek became the hero for Liverpool. Not only did he make a staggering double save to deny Andriy Shevchenko in the 117th minute, he also made 2 saves in the penalty shootout, with help of the 'spaghetti legs' tactic he drew from Bruce Grobelaar. From 3-0 down at half time to winners on penalties, this Champions League final comeback will forever go down in history.
1. Barcelona vs PSG: 2016/17
Having been on the receiving end of two Champions League comebacks on this list, this time it is Barcelona who achieved the impossible. And boy did this task seem impossible. PSG thumped Barca 4-0 in the first leg in Paris. They had more than one foot in the next round, and could presumably stroll through the return leg and still advance.
Barcelona started the second leg perfectly scoring inside 3 minutes. Goals either side of half time reduced the deficit to one. Everyone watched eagerly as they expected an equaliser to soon be scored. Instead Edinson Cavani bagged a now crucial away goal on the hour mark, bringing the Blaugrana's high spirits crashing down. This goal meant the score stood at 5-3 to PSG, with Barca needing 3 goals to go through.
With 2 minutes plus added time left, out of nowhere Neymar bent in a wonderful free kick. 3 minutes later, he converted a controversial penalty to once again bring the deficit down to one. Surely they couldn't, could they? They kept pressing, and soon enough, Neymar turned provider, dinking a perfect cross for Sergi Roberto to gleefully finish. And so, Barcelona won 6-1 on the night, and somehow advanced to the next round. Coming back from 4 goals down, needing 3 goals in the last 7 minutes; the sheer ridiculousness of this task makes this, in my opinion, not only the greatest Champions League comeback of all time, but the best comeback in the history of football.
Do you agree with our ranking of the best Champions League comebacks? Let us know your thoughts in the comments!
Fancy writing for us: Apply to become a Sports Writer at the Sporting Ferret
If you liked this article why not check out: