The Last Dance and The Test: How Leadership in Modern Sports has Changed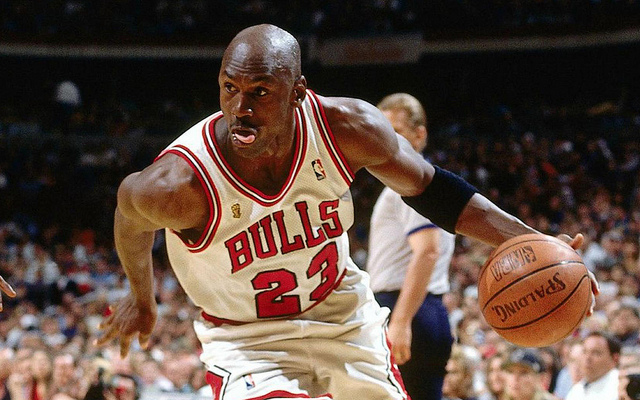 Would Michael Jordan's Methods Garner the Same Levels of Success Today?
The Last Dance and The Test: How Leadership in Modern Sports has changed
It's fair to say sporting culture has changed a lot since the '90s.
In a strange world where staying rooted to your bed, only stirring to get food from the kitchen, is something for which you should be praised, a lot of us have spent more time than usual watching films or series. Two that I have found myself glued to are The Last Dance (TLD) and The Test (TT). TLD is Netflix's deep dive into the great Chicago Bulls team of the 1990s, focusing on the star of the show, Michael Jordan. TT is a documentary series inside the Australian cricket team's dressing room during the redemptive journey back from the ball tampering scandal in South Africa in March 2018.
The difference in leadership styles between these two periods of time only 20-30 years apart was striking. While this article will talk about what happens in those series, whether this article could be considered 'spoilers' is debatable, considering the fact that all sporting events from the shows were broadcast live at the time.
The Michael Jordan Way
Despite Phil Jackson being the coach of the Bulls throughout their most successful spell, TLD leaves the viewer in no doubt that Michael Jordan was in charge of this team. When a successful play was needed to win in the dying seconds of a game, Jordan would have the final say on whether Jackson's ideas were to be used, with Jordan often having to be the final piece in the puzzle for approval to be granted. In one instance, when Jordan was being double-teamed, he was incredibly reluctant to give the ball to Steve Kerr for the final shot in a vital match, showing how self-centred and self-reliant Jordan was in his time with the Bulls. If he wanted something done, it took a lot for him to trust anyone else on the team to do it.
In the recorded practice sessions, Jordan is shown to be nothing short of a tyrant. He would openly laugh at his teammates when they missed shots and would tell them that they weren't good enough to play with him. Teammates were interviewed and said that he was incredibly unpleasant to play alongside. When you consider the influence that Jordan had in the editorial process of the show, you can't help but feel that this is exactly what he intended, with the 5-time NBA MVP admitting that he would bully those around him to get them to the level required to win. He had a physical altercation with Kerr in training despite Jackson's efforts to calm him down, and his subsequent apology and admission that this was an overstep, along with Kerr's statement that many previously had not stood up to Jordan as he had, showed that Jordan never expected to be challenged in his brash leadership style.
Whatever you think about Jordan's methods, there is no doubting their results. He and the Bulls won 3 NBA Championships in a row, missing out during the two seasons that included his retirement after the death of his father, before consecutively winning 3 more upon his return to full fitness. Would such ways of treating people prove as potent today?
The Modern Parallels of Justin Langer
In TT, the successful leadership that came from Justin Langer, the coach, was focused much more on committee decisions and group feedback. There was constant acknowledgement from Tim Paine, the captain, that he had people in that dressing room who were incredibly skilled and upon whom the team had to rely. There were many team meetings in which players would watch videos of their games and be allowed to process their own errors, without a leader hurling insults at them to try and force improvement. Langer would also ask Paine for feedback from the players on his leadership style, with the players asking Langer to be less critical in his coaching. This would have been simply unthinkable in the '90s Bulls team.
Langer is portrayed as the primary leader of the group, and his character development is fascinating. His task was huge. He took over a dressing room from Darren Lehmann that had lost its primary leaders, Steve Smith and David Warner, and that had grown to a point of toxicity that had allowed a relatively new player in Cameron Bancroft, to be the actor in a scheme that rocked Australian cricket when exposed. Langer often cut a frustrated figure as the 'new Australia' struggled to find a win in a number of games. Interestingly, it was the moment that his wife told him that he had become too angry and irritable that was seen as the positive turning point towards the end of the show. After a number of the team's victories the players had made fun of Langer for not smiling enough, but his wife telling him that he was no longer acting as himself was the major wake-up call for him, and TT wanted to show this as a positive step in his leadership. Compare this to Michael Jordan's excessive and inflammatory ridiculing of his teammates, and there is a substantial difference in what is portrayed as successful leadership.
Another maxim that Langer wanted to instil into his team was that no abuse would be tolerated among them, but that 'banter' was to be encouraged. The line between the two was never defined, but it was assumed that the players knew what was acceptable and what wasn't. Here we see most starkly how leadership has changed in the decades between these two shows' filming. Jordan had no trouble with abuse in his team. Langer wanted it nowhere near the group.
The rise of the 'nice-guy' leaders can be seen throughout sport. Jürgen Klopp and Pep Guardiola are seen as two of the top coaches in football at the moment, but Klopp is not known, like Alex Ferguson so infamously was, for his outbursts at players, but for his smile and enviable embraces with his players. Guardiola, as shown in another sporting documentary, All or Nothing, has a good relationship with his players, and does not cut them down with criticism, but tries to be constructive. José Mourinho, a manager who has had his ability to deal with players today questioned, has very publicly criticised Luke Shaw and Tanguy Ndombele, with little improvement coming as a result.
The methods effective in the past seem to be out of fashion in modern sport. Leaders who would abuse and deride those who played for or with them in the past, like Michael Jordan or Roy Keane, were able to enjoy great success in a world that placed less emphasis on the mental health of the individual. In today's world, however, a softer touch is needed.
We hope you enjoyed the article 'The Last Dance and The Test: How Leadership in Modern Sports has changed.' The two methods of leadership make for an interesting juxtaposition to say the least, which method do you see as the most effective in the sporting World? Let us know!
Fancy writing for us: Apply to become a Sports Writer at the Sporting Ferret
If you liked this article why not check out: