The Most Expensive Transfers to the Premier League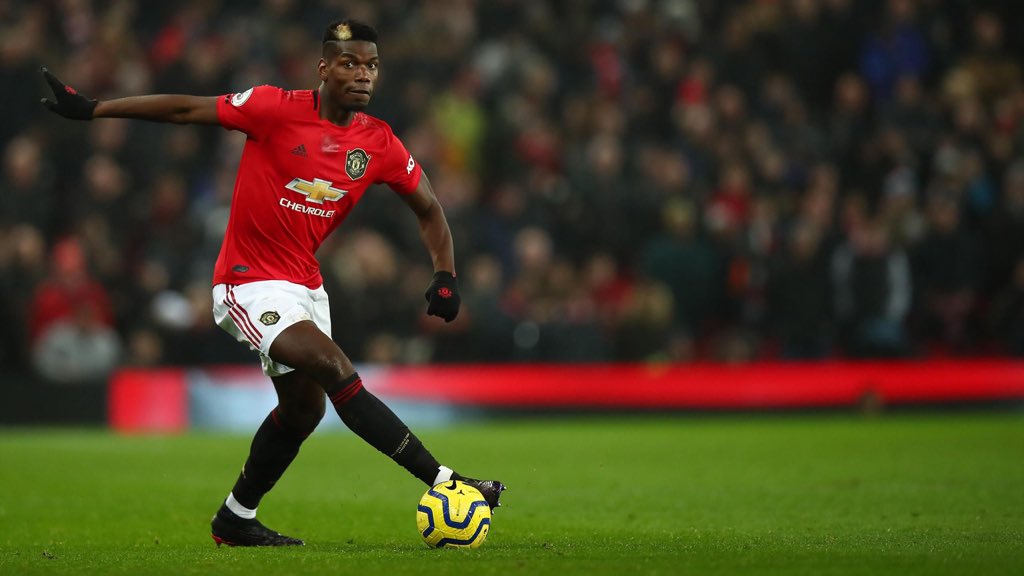 Who have been the most expensive Premier League imports?
The Most Expensive Premier League Transfers
Throughout its existence, the Premier League has been a hotspot for financial dominance within the world of football. With the Jadon Sancho saga finally coming to its tedious conclusion, England's top tier has gained its second most expensive import since the league's introduction in 1992. As the transfer window continues and rumours surrounding English clubs gain momentum, we look at the costliest acquisitions the country has obtained from European competition.
10. João Cancelo (Juventus to Manchester City): €68.3 million
Known mainly for his offensive capabilities, Cancelo was part of the crusade of fullbacks Pep Guardiola ordered in to improve his shaky defence, setting Sheik Mansour and his party back just under 60 million pounds. The Portuguese defender swapped the Old Lady for City two years ago, and after taking some time re-adjusting to new surroundings, he has established himself as one of the best right-backs in the Premier League.
The 27-year-old began his career at Benfica, where he progressed through both the academy and then Benfica B before forcing his way into first team football. After an impressive debut campaign in England, fans were enthralled to see how Cancelo would perform at Euro 2020. However, a positive COVID-19 test halted the defender's tournament, resulting in him being dropped for fellow right-back Diogo Dalot.
🏴󠁧󠁢󠁥󠁮󠁧󠁿 Premier League 2020/21 Team of the Season@emimartinezz1 @awbissaka | @Tarky19 | @HarryMaguire93 | J. Cancelo@Mahrez22 | @DeBruyneKev | @B_Fernandes8 | @JackGrealish @HKane | O. Watkins

— WhoScored.com (@WhoScored) May 24, 2021
9. Álvaro Morata (Juventus to Chelsea): €69.4 million
Throughout his career, Álvaro Morata has performed for some of the biggest clubs in world football. His CV so far boasts appearances for European giants Real Madrid, Juventus, Chelsea and Atlético Madrid. Despite mixed success at all of these, something the 28-year-old has never struggled with is finding the back of the net. 130 goals in 337 games is not a record to be sneered at, especially for a player who is frequently criticised, even by his clubs' fans, for his ability in front of goal. In fact, the attacker averages almost a goal every other game for the Spanish national side, a remarkable record at international level.
After a respectable 2016/17 campaign at the Bernabéu, the Blues acquired Morata for an at-the-time club record fee, following on from their impressive title winning season under Italian manager Antonio Conte. Despite averaging a goal contribution once every 1.8 games in his first season, the Spaniard had not been the Diego Costa replacement that the club had once hoped. He went on to make just sixteen league appearances in the following campaign, and was sent out on an eighteen-month loan deal to Atlético Madrid the following January.
Alvaro Morata has scored more Euro goals than any player in Spain's history.

Put some respect on his name 🤫 pic.twitter.com/KJAVFv9lA7

— ESPN FC (@ESPNFC) July 6, 2021
8. Rúben Dias (S.L. Benfica to Manchester City): €71.5 million
Another Portuguese defender to recently arrive at the Citizens; Dias certainly is one of the most influential signings on this list. In his initial Premier League campaign, the 24-year-old won both the Premier League and the Carabao Cup, along with several individual awards, such as FWA Footballer of the Year (the first defender to win the award since 1989), Premier League Player of the Season and Manchester City's Player of the Season. The Portuguese international had an immaculate first season, forming such an impenetrable partnership with teammate John Stones that the duo's performances kept world-class talent Aymeric Laporte out of the starting eleven.
Apart from playing for Estrela at nine years old, Dias had really only experienced footballing life at one club: Benfica. Having played for As Águias (The Eagles) from the age of eleven, the defender made his way through various youth ranks up to the first team over a twelve-year span.
Ruben Dias has been named as the FWA Footballer of the Year 🏆 pic.twitter.com/cOVj6i9qGY

— Goal (@goal) May 20, 2021
7. Ángel Di María (Real Madrid to Manchester United): €75 million
The Di María saga at Manchester United was a peculiar period for all parties involved. At the time, the winger was seen as one of the best attacking talents in world football, so it was no surprise it took a then-British record transfer sum to hoist the player out of Madrid's hands. It was a statement signing from recently appointed manager Louis Van Gaal, and it seemed as though the Red Devils were heading in the right direction after a previously torrid campaign under David Moyes. The then-26-year-old had even been handed the club's infamous number seven shirt.
After a promising start to the season, Di María had scooped the club's Player and Goal of the Month Awards for September, and was having a huge impact on the side. Unfortunately, the attacker was ruled out with an injury until early January, after which he was never the same again. Ever-changing roles and poor discipline in games resulted in a disappointing run of form up until the end of the season, ending his only campaign in English football with a handful of goal contributions. In fact, the Argentinian was awarded the worst signing of the season by British newspaper The Daily Telegraph.
On the 26th August 2014, on the same day they lost 4-0 at MK Dons in the League Cup, Manchester United opened their cheque book to pay out a British transfer fee record of £59.7m for Real Madrid's Angel Di Maria. pic.twitter.com/LN4YGIn42a

— Tifo Football (@TifoFootball_) August 26, 2018
6. Kevin De Bruyne (VfL Wolfsburg to Manchester City): €76 million
A future inclusion in the Premier League's Hall of Fame? Kevin De Bruyne has been an outstanding addition to the English top tier ever since his arrival from the Bundesliga back in 2015, and is considered by many as one of, if not the best, midfielder in world football. Although highly expensive, the Belgian maestro is yet another example of intelligent scouting by the Manchester City network.
Interestingly, a major talking point of De Bruyne's career is that he was a Chelsea player for eighteen months, but due to injuries and managerial changes the midfielder failed to make an impression at the Blues. He moved to Wolfsburg in January 2014, where he established himself as one of the best players in the German top-flight. In his first full season, the ex-Genk man broke a Bundesliga record for midfielder goal contributions, and was awarded 2015 German Footballer of the Year.
Since moving to City, the 30-year-old's trophy cabinet has become increasingly stacked, winning three Premier League titles (one being the first ever centurion season), five League Cups and an FA Cup, not to mention being named in the UEFA TOTY, PFA Player of the Year, and City's Player of the Season three times, as well as being capped eighty times by his nation.
🏆 The PFA Players' Player of the Year Award 2021 | @DeBruyneKev 👏

🙌🙌🙌 @ManCity @BelRedDevils #PFAawards #POTY #deviltime 🇧🇪 pic.twitter.com/wQlUuv8cCU

— Professional Footballers' Association (@PFA) June 6, 2021
5. Kai Havertz (Bayer Leverkusen to Chelsea): €80 million
Many English football fans were incredibly excited when Kai Havertz was unveiled as a Chelsea player last summer, after the attacking midfielder had enjoyed a standout campaign at Leverkusen in the previous season. After a long transfer window involving reported interest from both Liverpool and the Blues, the youngster became part of a mass arrival of signings at Stamford Bridge, emerging as the costliest of the seven incoming players.
The German youngster has certainly experienced a turbulent but overall rewarding first season in West London; ex-Blue's manager Frank Lampard had originally brought the 22-year-old to the Premier League, but after an inadequate and inconsistent start to the season, it was deemed the Chelsea legend could not get the best out of his recent acquisitions, especially Havertz and his German counterpart Timo Werner. Under new boss Thomas Tuchel, however, the ex-Eternal Bridesmaids dynamo soon began to find at least most of his previous season's form, already forging his name into Chelsea history books with the winning goal in the Champions League final versus Manchester City. The next league campaign looks set to be mammoth for the German international's career, and many will hope he can build on a late flurry of good form over the past several months for both club and country.
🔵 Kai Havertz's first Champions League goal ⚽️🏆@kaihavertz29 | @ChelseaFC | #UCL pic.twitter.com/cc6TpzflbU

— UEFA Champions League (@ChampionsLeague) June 2, 2021
4. Kepa Arrizabalaga (Athletic Bilbao to Chelsea): €80 million
When Kepa Arrizabalaga first moved to England in 2018, little was known about the Spanish keeper, apart from that it had cost Chelsea a whopping fee in an attempt to replace the world class Thibaut Courtois. The Blues activated an insane £71 million release clause for Bilbao's number one, just weeks after Liverpool had broken the world record fee for a goalkeeper when bringing in Alisson from Roma. The shot-stopper became new manager Maurizio Sarri's third summer signing, as he looked to build a squad capable of improving on their sixth place finish the season prior.
Despite a strong start to his Chelsea career, Kepa's form started to decline rapidly as continuous mistakes started to creep into his overall game. It appeared no matter how well the Spaniard played, there was always the risk of an error leading to a goal for the opposition. In fact, the 26-year-old's most memorable moment in England so far came in the 2019 EFL Cup Final, whilst his side were drawing 0-0 with Manchester City in extra time. After seemingly pulling up with injury, Sarri gestured for the keeper to be replaced by Willy Caballero before penalties, however Kepa refused to be taking off, causing his manager to storm off down the tunnel and appear again minutes later. The Citizens went on to win the final 4-3 on penalties. Arrizabalaga now sits on the bench behind Senegal international Edouard Mendy, who arrived at Stamford Bridge last summer.
Highest fee ever paid for a goalkeeper ✅

Club record transfer ✅

Chelsea have signed Kepa Arrizabalaga.

👉 https://t.co/rJ6tE5PbN9 #CFC pic.twitter.com/YAMPd5IsaU

— BBC Sport (@BBCSport) August 9, 2018
3. Nicolas Pépé (Lille to Arsenal): €80 million
Coming off the back to a brilliant end to the season, Nicolas Pépé remains one of the most intriguing attackers at present in the Premier League. After such a slow start at the Emirates, many football fans (and Arsenal supporters) were writing the Ivorian winger off as a gigantic waste of money. In his first campaign, the ex-Lille forward appeared to struggle to adapt to English football, and found himself in-and-out of the team under the management of both Unai Emery and Mikel Arteta. A simple eye test that season would clearly show levels of mass inconsistency, although it should be noted the 26-year-old did register eighteen goal contributions in all competitions during that period.
This time around, Pépé has begun to live up to that colossal price tag, and his end of the season performances have seen him regarded as a key figure in the Gunners' attack, often securing the left-wing spot over Pierre-Emerick Aubameyang. His personal campaign in the Europa League was exemplary, netting six goals and registering four assists in just thirteen games. Similarly to Havertz, next season is set to be crucial for the Ivorian's career in English football.
On this day in 2019: Arsenal completed the signing of Ivorian winger Nicolas Pepe from Lille for a reported £72m, a club-record transfer fee. #afc pic.twitter.com/qIrE8h60bF

— afcstuff (@afcstuff) August 1, 2020
2. Jadon Sancho (Borussia Dortmund to Manchester United): €85 million
In a transfer saga that feels like it has gone on for decades, it was finally revealed on July 1 that a deal between the Red Devils and Borussia Dortmund had been agreed for winger Jadon Sancho. Since the 19/20 season, the Englishman had been linked to Manchester United numerous times, and most fans of the club were left severely disgruntled when no deal could be agreed last summer. Nevertheless, a fee has finally been agreed, and unless something majorly wrong occurs between the two parties, Sancho should be part of a Premier League title challenge next season.
The 21-year-old spent the latter stages of his youth career at United's Mancunian counterparts, but felt it was the correct decision for his career to head abroad, a move that has unquestionably opened up a pathway for other young British talents. For Sancho, the last two years have been filled with great moments and an insane amount of goal contributions for someone so young (over thirty in both seasons). He utilises his skill set learnt in South London's cages as a youngster, and plays football with a trickery that most fans of the sport would associate with Southern American competitors. Following his almost definite move this summer, Sancho will become one of the top three most expensive transfers to the Premier League. The attacker is currently away with the England squad at the European Championships, where he performed impressively in a quarter-final tie against Ukraine.
𝗛𝗲𝗮𝗱𝘀 𝘂𝗽.

We have agreed a deal in principle for the transfer of Jadon Sancho to United! 🔴⚪⚫#MUFC

— Manchester United (@ManUtd) July 1, 2021
1. Paul Pogba (Juventus to Manchester United): €105 million
A footballing enigma. Paul Pogba divides opinion more than any other football player on the planet – some see a midfielder that possesses an unworldly talent on the ball, others see an arrogant social media star who can't be bothered to put in the hard yards for his club. But no matter what side of the spectrum you're on, no one can deny that every time the 28-year-old steps foot on the pitch, all eyes are on him.
Although an intriguing transfer at the time, the deal was never one of business savvy, considering Pogba had left the club on a free just four years earlier, with Sir Alex Ferguson accusing the player of disrespecting Manchester United. But after several successful seasons at the Italian giants, the Frenchman had managed to market himself as one of the most gifted players in Europe, and there were few arguments against his then-world record breaking price tag that came with his move back to Lancashire. An inclusion in the 2015 UEFA Team of the Year had only bumped his price tag up even further, and since then he has gone onto win both the Europa League with the Red Devils and the 2018 World Cup for the French national side.
It would be fair to say Paul Pogba's time back at United has been one of frustration, but not without moments of sheer genius. An amass of injuries have not aided the international star at all, often contributing to his inconsistencies, but the French international must start performing the levels everyone knows that he can reach soon if he wants to be remembered fondly by football fans.
𝐓𝐇𝐈𝐒 from @paulpogba

Name a better strike at @Euro2020… We'll wait 😏#Euro2020 | #ITVFootball | #FRA pic.twitter.com/NzFvLvtNEm

— ITV Football (@itvfootball) July 5, 2021
(Prices taken from Transfermarkt.co.uk)
We hope you enjoyed the article 'The Most Expensive Premier League Transfers.' Who do you think will be the next big import to England's top tier? Let us know!
Read more on football here: