Wales Women Lose a Bittersweet 1-0 to Norway in Euro2021 Qualifier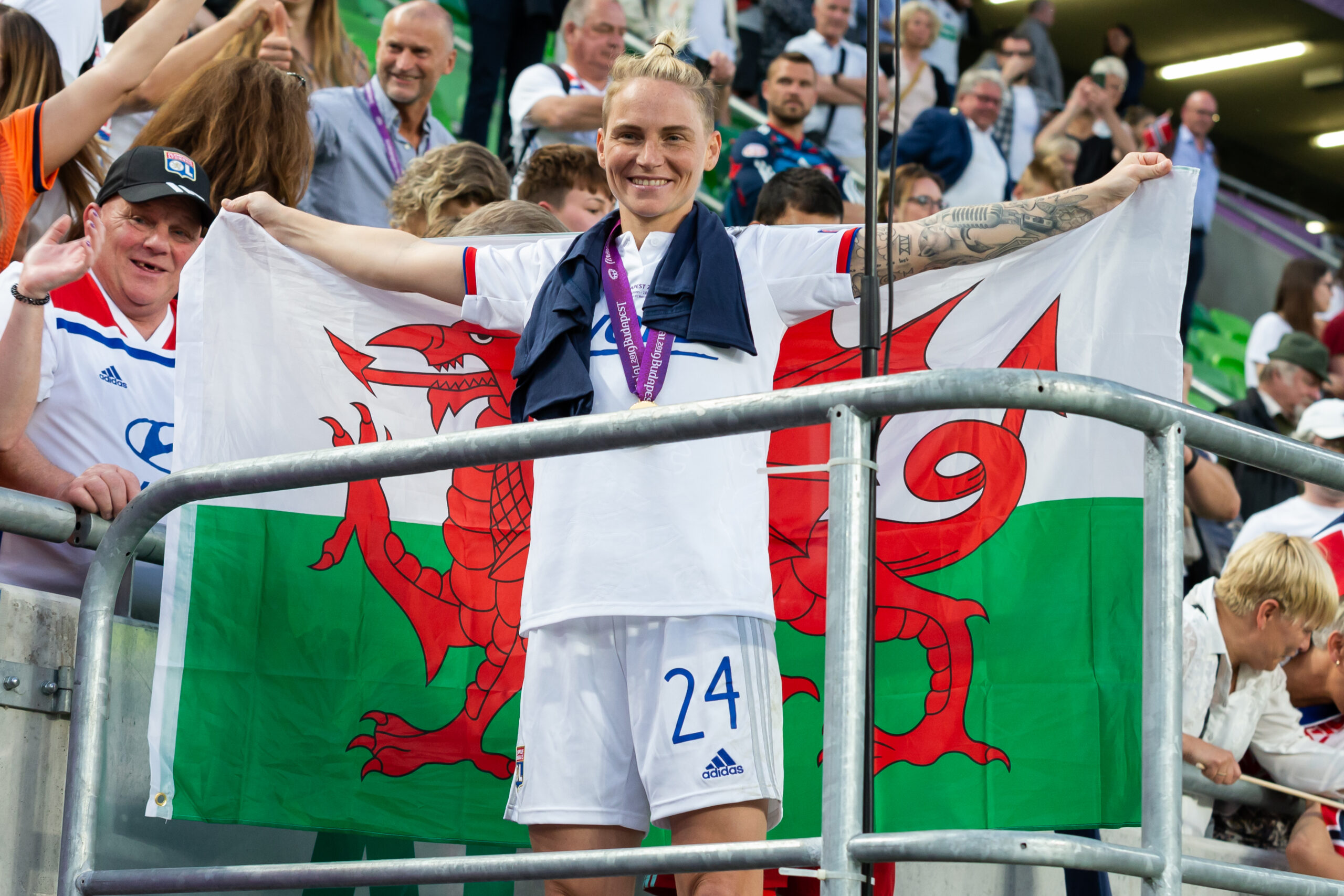 Wales Women lose a bittersweet 1-0 to Group C Leaders Norway in Euro 2021-qualifier, putting in a final 30-minute display that showed glimpses of what could be.
Georgia Walter's header sailed high and wide in the final minute of stoppage time. It bounced benignly on the grass on the goal's opposite side, then into the stands. The fervour of a Wales comeback felt that much more despairing. Wales women needed the point. They played all game for the point. Their unabashedly deep low block held firm against a merciless Norwegian attack for an entire first half, only for one small slipup to cost them those 60 minutes of pristine defence. Now here Wales were, hurling everything at this Norwegian side in a desperate attempt to put themselves back on the right side of the fine margins.
So, so gutted tonight.

Just for that last 15 mins alone against one of the best teams in the world, @Cymru deserved something out the game.

— Rob Dowling (@Rob_Dowling) October 27, 2020
Reducing one of the best teams in the world with a backline boasting over 200 caps between them to frantic and brittle flurries pinned back against their own goal line is no small feat. For that alone, Jayne Ludlow's side deserved something to show for it. But football is a cruel game, particularly when margins thread so thin. It inevitably makes the what-ifs that much more tempting.
What if Wales had come out with that same ruthless, balls-to-the-wall tenacity that they surged with in those final 30 minutes? What if they decided not to sit back on their heels with a game plan to simply keep the ball out of their net?
We are all over them!! Why didn't we approach the game this positively from the start?!

— The Football History Boys (@TFHBs) October 27, 2020
Hindsight is rarely a fair opponent. Wales took the front foot in attack in their previous matchup, with a 1-0 result to show for it. Northern Ireland promised to get the better of Belarus, meaning Wales' Euro-qualifying chances could slip further out from under their feet if they didn't secure a point. A draw wasn't just pragmatic. It was crucial if Wales' first-ever major tournament appearance is to come in next year's Euros.
But the culminating 30 minutes felt so far from those 60 preceding them that it's hard not to succumb to wishful wondering of whether the game plan to not concede was not the right game plan at all. Parking the bus so deep as the Norwegian attack came railing one after the other was the kind of exercise in defensive stamina that deserves praise. But it simultaneously felt on the verge of collapse as the next wave came thrashing back ever harder.
The seldom chances Jess Fishlock, Kayleigh Green, Tash Harding or Helen Ward could break forward, it was a solitary and short-lived fight trying to break out from so deep in the defensive sticks. It was a war of attrition at best. A nonexistent press meant Wales hardly asked any questions themselves to shift the balance into their own hands. How long Wales could keep it up was a matter of time.
Such a defensive effort.
This is Mourinho bus parking on steroids.
As soon as any midfielder or forward gets it they punt forward and remain in defensive shape.
Huge gamble to hang in there.
🏴󠁧󠁢󠁷󠁬󠁳󠁿 #WALNOR https://t.co/SGj0tJ9M6k

— Laurence Mora (@Mora_sport) October 27, 2020
It was a far cry from the Wales side that thrashed Faroe Islands 4-0 just last week. Faroe Islands aren't Norway. But Wales are hardly the side from a decade ago living off skimpy draws and scrap points to merely stay afloat in group stages. The fact of the matter is, whether Wales intended it or not, they've outgrown the days of bottom-feeding prey.
Yet, for the 60 minutes before, Wales seemed to have forgotten that. They showed too much respect to a team that, when push came to shove, stood rattled by a Wales side more than capable of going toe-to-toe with them. Moving from a back three to a back four, Wales created 15 dangerous attacks. They had eight shots on goal with two on target. They forced two changes in the Norway line-up to deal with the sudden barrage up the pitch. All within less than the time it takes for a Deliveroo order. Wales' relentless defence warrants bucketloads of praise. But claiming Wales were only capable of earning a draw if they stayed pinned back, dictated solely by Norway's game, undermines each gut-wrenchingly sublime chance Wales created in those dwindling minutes.
Here's a recap of all the goals from Wales' 4-0 victory at Rodney Parade against the Faroe Islands ⚽ pic.twitter.com/g32wGHgAN0

— BBC Sport Wales (@BBCSportWales) October 22, 2020
It explains why the ending feels so much like an undeserved backhand. Wales women haven't always been this steeped in attacking and defensive prowess. Take Laura O'Sullivan's clutch performance in goal. Angharad James' unwavering interceptions in midfield. Rhiannon Roberts and Jess Fishlock's fearlessness in the final third. They possess the same level of technical flair and raw talent as any bigwig side. So yes, it's easy to get carried away in their slipstream. Yet tonight, the original match mentality felt not of drawing, but drawing without putting up their own fight. Apart from the final moments, it was a massive step backwards for a team taking such incredible strides in cultivating a women's football culture expecting top performances.
The sucker punch from a one-off blunder will sting long after the night's over, not least with one game left in the Euro-qualifying stages as Wales sit second in the table with Northern Ireland just one point behind with a game in hand. Take nothing away from Norway's brilliant strike. Whether or not more initial attacking incentive would have earned a different result will remain an unanswered question. But hindsight aside, Wales showed in the last half hour the threat they bring to the international stage. More importantly, what makes them stand above those Wales sides that came before them. The potential and promise are there. Wales proved tonight they can break down the toughest of teams because, slowly, they're becoming one of them. Wales will surely take the front foot next time around, regardless of the opponent.
🏴󠁧󠁢󠁥󠁮󠁧󠁿🇩🇰🇩🇪🇳🇱🇳🇴🇸🇪

6⃣ teams have secured #WEURO2022 finals places so far 🏆

Meet the teams that have made it to England – 10 places still on offer👇

— UEFA Women's EURO (@UEFAWomensEURO) October 27, 2020
We hope you enjoyed this article 'Wales Women Lose a Bittersweet 1-0 to Norway in Euro 2021 Qualifier'. Who do you think will be crowned European champions? Let us know!
Read more on football here: