The 10 best footballers that have never won the Premier League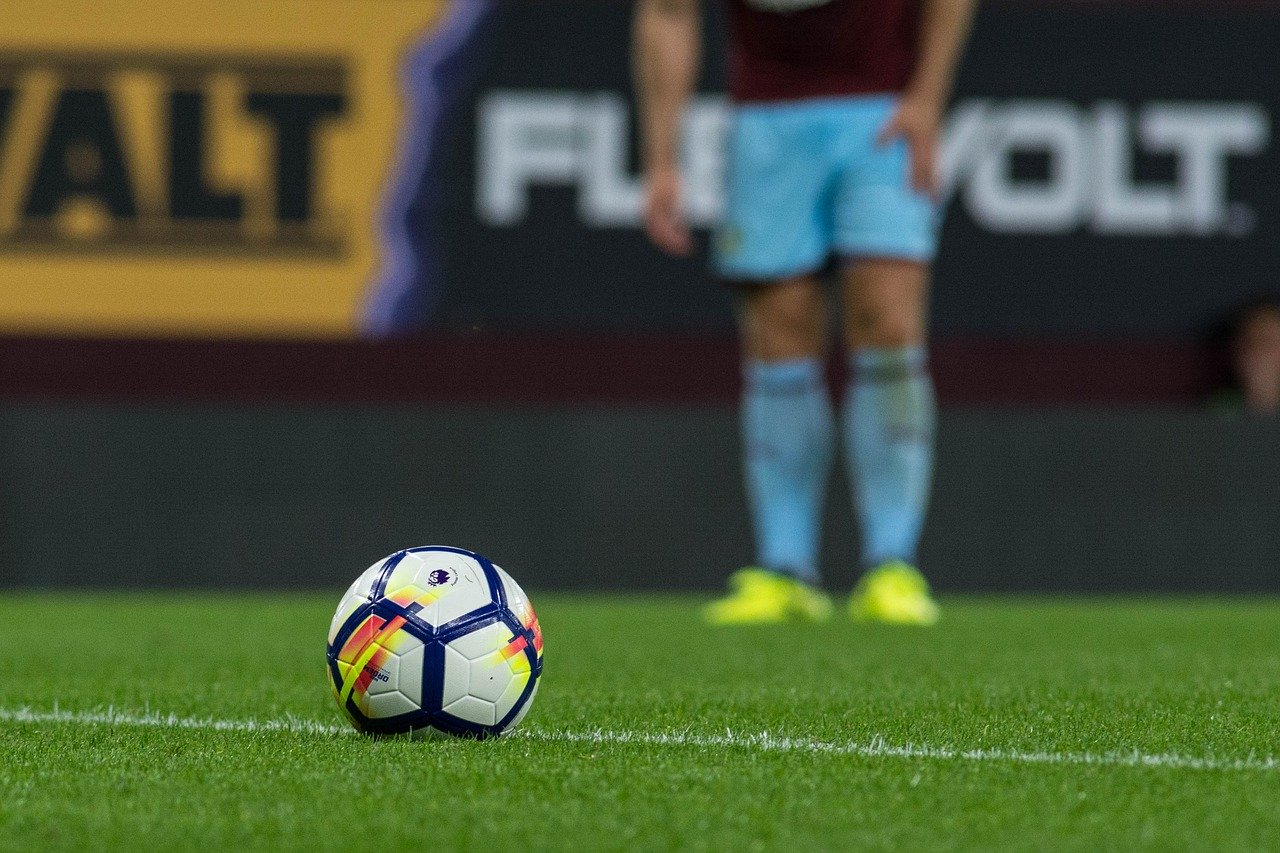 Who are the best Premier League players to never win the Premier League?
Since the Premier League was first formed in 1992, we have seen many world class footballers lift the famous trophy. From Manchester United to Leicester City, many teams have been lucky enough to get their hands on the silverware.
However, there are also many great footballers to have never won the league title. As the biggest domestic trophy in England, it has caused heartache and disappointment for the select few that would have won the Premier League with another club.
Players have won golden boots or captained their teams to a great campaign, and many have come agonisingly close to taking home the end of season prize. The unpredictability of the English top flight is what makes the league so entertaining and one of the biggest in the world.
We now take a look at those select few that have ended their careers in England without a Premier League trophy to their name.
10. Les Ferdinand
Les Ferdinand is the 10th highest top scorer of all time in the Premier League, with 149 goals in 349 appearances. He has played for six different clubs including Tottenham Hotspur and Queens Park Rangers, but got closest to a title with Newcastle United.
He scored 41 goals in two seasons for the Magpies and finished second behind Man United in his first year. The next season, Les formed a good partnership with all time Premier League record goal scorer Alan Shearer. They scored 49 goals together in the 1996/97 season when they finished second, again, behind Man United.
In 13 Premier League seasons, Ferdinand proved himself to be one of the best strikers in the league. His power and finishing abilities made him incredibly hard to stop in front of goal.
Robbie Fowler could have rivalled Ferdinand on this list, as both have never won the title. However, as the latter used his scoring touch to mount two title challenges straight after joining Newcastle, Ferdinand got the nod.
🗓️ #OnThisDay 1⃣9⃣9⃣6⃣#NUFC beat Manchester United 5-0 at St. James' Park, with goals from Darren Peacock, @teamginola, Les Ferdinand, @alanshearer and Philippe Albert. pic.twitter.com/cwpVS0MPgT

— Newcastle United FC (@NUFC) October 20, 2020
9. Jamie Carragher
Number 9 on the list is Liverpool legend Jamie Carragher. When he retired in 2013 he had played 508 times in the Premier League for them- with over 17 years of dedication to the club. He was a pivotal member of many different lineups that changed over time. He has won the Champions League, the Europa League, Two FA cups and three League cups.
Despite a career full of success he has never won the Premier League. He partners with Steven Gerrard as two Liverpool legends that should have brought them their first league title since 1990. Unfortunately by the time they ended that drought last season, both had retired.
The era when Carragher was playing, was a time where teams like Manchester United and Chelsea were dominating in England. They came close in 2002 when they came second to Arsenal. They also finished second in 2009, four points behind Man United, again falling short.
Jamie was a commanding centre back and a significant figure in Liverpool's memory. However it would be painful to him that he could never help his club win the Premier League.
8. Matt Le Tissier
Southampton hero, Matt Le Tissier is another fantastic player that has never won the Premier League. He has played 312 games for the Saints and scored 110 goals as a midfielder, which goes to show how good of a player he was. Matt was often overlooked on the international stage and only won eight caps for England, but deserved to play more in the team.
His loyalty to Southampton is the main reason why he has never won a league title. He spent 16 years there and is famous for not having won any major trophies, despite having the talent that he did.
His ability to score spectacular goals and create goal-scoring opportunities almost led to a move to Spurs in 1990 but it never materialised. Le Tissier was also pretty good from the penalty spot too, scoring 47 out of 48 penalties he took.
He was the focal point within a Southampton side that was built around him. They often relied on the Englishman to keep them up from the drop and a lot of responsibility rested on his shoulders. Unfortunately for Matt however, he finished his career without any silverware.
Thanks @BBPAC #BBArt a great memory pic.twitter.com/QItW8ERoIt

— Matt Le Tissier (@mattletiss7) June 9, 2020
7. Fernando Torres
After retiring last year, Torres finished his career having won pretty much everything he could. He has won the World Cup and two Euro's with Spain as well as the Champions League, Europa League and FA cup with Chelsea. However, he has never managed to lift the Premier League.
Most notably famous for his time at Atletico Madrid, scoring 103 goals and Liverpool, where he scored 65 goals. In his debut season he netted 24 times before moving to rivals Chelsea for £5om in 2011, where he subsequently didn't manage to convert as many goals during his entire tenure in London.
His downfall in London overshadowed how well he performed at previous clubs. He was a top player and had a natural instinct in front of goal. Having spent the majority of his career at two elite clubs in the Premier league, it is difficult to understand how he didn't lift a league title.
6. Xabi Alonso
The likes off Juan Mata, Javier Mascherano and Ruud Gullit have never won the Premier League, but Xabi Alonso is the stand-out midfielder that makes this list. He was often overshadowed by the midfield quality from Spain that he had to compete with throughout his career. David Silva, Xavi, Andres Iniesta, Sergio Busquets and Cesc Fabregas were some examples.
However, Alonso left a huge impact in England after being signed by Rafa Benitez in 2004. His long-range passing, control on the ball and defensive capabilities are all qualities to his game.
Along with Jamie Carragher and Steven Gerrard, his time in England didn't reach its peak despite winning all that they did. He played a pivotal part in their famous Champions league win in Istanbul. Alonso was also in the side that came second in the 2008/09 season.
It wasn't until he left Liverpool for Real Madrid and later Bayern Munich that he started winning league titles. One in Spain and three in Germany shows that he had the quality to play at the elite level.
Lived it. Loved it.

Farewell beautiful game. pic.twitter.com/1aSN7GGNzZ

— Xabi Alonso (@XabiAlonso) March 9, 2017
5. Marcel Desailly
The French World Cup, Euro's and two time Champions League winner joined Chelsea in 1998 and spent six years in London. Some may say that he was past his peak by the time he moved to England, at the age of 30. Nevertheless Marcel Desailly was still a rock in defence for his new club.
He only managed to win the FA Cup with Chelsea after a glittering career in Italy with AC Milan. However he was a natural leader and was highly influential during his time in the Premier League. He was regarded as one of the best centre backs in the world at the time, using his physicality and awareness to command Chelsea's back four.
Desailly arrived before the Roman Abramovich era, and missed out on a more ambitious Chelsea set up. It was a time where they were more focused on qualifying for the Champions League rather than challenging for the title.
Marcel became close to winning the Premier League a couple times, but failed after 158 Prem appearances. They came second in his final season with the club, just missing out as Arsenal went unbeaten in the league.
4. Gianfranco Zola
At fourth place on this list, is Gianfranco Zola who is a Premier League icon after arriving at Chelsea in 1996. He transformed the London club after featuring 300 times for them, scoring 74 goals and producing 20 assists. Zola is often regarded as one of the best attacking forwards the Premier League has seen.
He made the switch to England when he was 30, just around the peak of his career. He had already won a Serie A title with Diego Maradona in Napoli and went on to win two FA cups with Chelsea.
Like Desailly, Zola missed out on the Abramovich reign which would have definitely given him a Premier League title. The 1998/99 season had them at the top of the league in January, but lost to Manchester United's treble winning team, despite only losing three league games that year.
As a true great at Chelsea, Zola left his mark as a magnificent goal scorer and playmaker. As a two time Chelsea player of the year, he most certainly influenced the club to go on and achieve greater success.
Gianfranco Zola scored twice in a 3-0 win away to Man City #onthisday in 2002! 🔥 pic.twitter.com/mTL9Gvrg93

— Chelsea FC (@ChelseaFC) October 19, 2020
3. Luis Suarez
Luis Suarez is one of the most clinical strikers the Premier League has ever seen. In his three and half year spell in England, he scored 82 goals and got 47 assists in just 133 appearances. This included 31 goals in 33 games during their 2013/14 campaign to win the golden boot.
That year he equaled the record for most goals in a Prem season at that time, as well as hitting 10 goals in one month in December 2013. This was the same famous season when 'Gerrard slipped' to hand Man City the title.
Suarez's talismanic approach to the game and brilliance to find the net made him Liverpool's best striker since Torres. He took the Prem by storm, despite large moments of controversy during his time there.
Unfortunately his tremendous performances couldn't give Liverpool their title. Having only managed to win the League cup during his time in England, his £70m move to Barcelona saw him win every trophy possible in Spain.
On This Day in 2012, Luis Suarez scored a hat-trick against Norwich, including this outrageous goal 🔥 #LFC pic.twitter.com/thNFkIPsjC

— TheKop.com (@TheKop_com) April 27, 2020
2. Paul Gascoigne
Number two is arguably the most gifted English player to ever come through the ranks, being notably famous for both his on and off the pitch antics. Although Paul Gascoigne was a fantastic player, he only played four seasons in the Premier League. In the first division he shined for both Newcastle and Spurs.
However when the Prem was formed in 1992, Gascoigne moved to Middlesbrough and then later to Everton, who were considerably smaller clubs. He did win the FA cup in 1991 but that was his only honour in England.
Many say that if he had chose another club to play for, then he would've won league titles both before the Premier League was formed, as well as after its inception. It is known that he turned down a strong Man U side, who went on to win countless trophies under Sir Alex Ferguson.
Instead he signed for Spurs and ended his career without the precious Premier League trophy. It is one of the league's biggest 'what if's', had Gazza signed for another club.
1. Steven Gerrard
At number one is of course Liverpool hero and club legend, Steven Gerrard. As mentioned before in this list, Gerrard along with a number of teammates ended their careers without a Premier League trophy to their name. However, it is worse for the former captain due to the duration of his stay in Merseyside.
Gerrard is one of England's best ever players and arguably the best midfielder they've ever had. He made 710 appearances for the Reds, scoring 186 goals and producing 135 assists. Over the course of 17 years at the club, Steven managed to win every trophy possible apart from the all-important league title.
Their most famous victory was 'that night in Istanbul' in 2005 when they won the Champions League from 3-0 down, against a world class AC Milan side. He has also won three League cups, two FA cups and the Europa league. He grew remarkably as a player under Rafa Benitez and quickly became a fan favourite at Liverpool.
Apart from their second place finishes in 2002 and 2009, their biggest chance to win was the 2013/14 season. His infamous slip put Chelsea's Demba Ba through on goal, which severely damaged their title hopes. They finished the season two points behind winners Man City.
He was the complete midfielder. Gerrard could defend, attack, create chances and score crucial goals. He is however a true Premier League legend and it is painful to many football fans around the globe, that he couldn't do enough to win himself a Premier League medal.
We hoped you enjoyed this article 'the best Premier League players to never win the Premier League?' Who do you think is the best player to have never lifted the famous trophy?  Let us know! 
Read more on football here: