Have Arsenal solved their centre-back conundrum?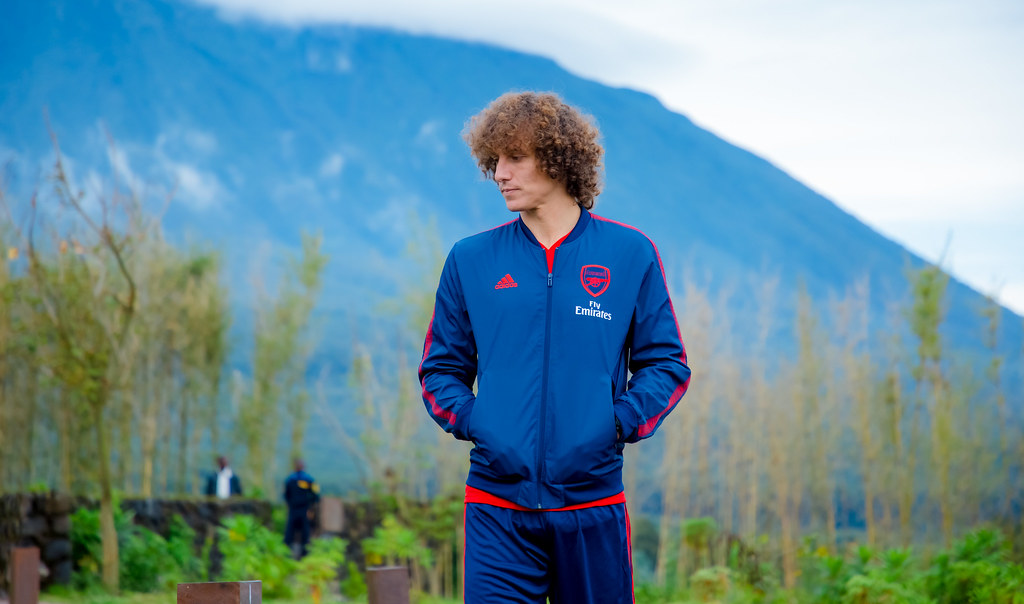 Have Arsenal solved their centre-back conundrum?
Throughout the 1990s and early 2000s, Arsenal were renowned for their defensive solidity under the stewardship of George Graham and Arsène Wenger.
During this period, a wealth of well drilled, elite centre-backs laid the foundations for the Gunners 'golden era'. Over this time, the likes of Tony Adams, Steve Bould, Martin Keown and Sol Campbell represented formidable challenges for any opponent.
This foundation ultimately enabled the North London club to win five League Titles, five FA Cups, and two League Cups between 1987-2005.
Arsenal's centre-back struggles
Since around 2006, Arsenal sides have struggled to reproduce this defensive solidity, regularly critiqued for their 'soft centre'.
Although they received much praise for their exciting, attacking brand of football under Wenger, an inability to keep goals out at the other end ultimately proved costly on numerous occasions.
At the heart of this problem has been the club's struggle to find a dependable centre-back partnership. The likes of Laurent Koscielny, Per Mertesacker and Thomas Vermaelen all offered glimmers of hope. However, a combination of injuries and inconsistent form prevented them from reaching the heights of their predecessors.
When I say years, it's been ridiculous, haven't had a semi decent defence since Koscielny and Mertesacker in their prime pic.twitter.com/hrffUJT05i

— C (@AFC_Carys) January 25, 2019
The current roster
Owing to some quietly smart work in recent transfer windows, there is currently a degree of optimism at the Emirates, with many believing the club have finally found the answer to their defensive troubles.
Heading into the 2020/21 campaign, Arsenal arguably possessed their most convincing roster of central defenders in a number of years. The summer arrivals of Gabriel Magalhaes and William Saliba from Ligue 1 added to an already deep pool of players, including; Rob Holding, David Luiz, Shkodran Mustafi and Pablo Marí.
This has provided the Gunners with a sensible blend of youth and experience, whilst maintaining a relatively low average age profile.
The youthful Gabriel (22) and Saliba (19) futureproof the defense. Holding (25), Marí (27) and Mustafi (28) are all either in or are entering their prime years. Whilst David Luiz (33) offers experience, boasting a trophy-laden career.
This makeup appears to have brought balance to a defensive unit which has so often lacked it in recent years.
William Saliba 🇫🇷
Gabriel Magalhaes 🇧🇷

Arsenal's new centre-backs have met before 👀 pic.twitter.com/K6DcMAUKWY

— Goal (@goal) September 2, 2020
How have they been lining up?
In an attempt to address his sides' defensive woes, Arteta has regularly adapted his system. This has seen him switch between 3 and 4 at the back in the early stages of this season.
This campaign, the Spaniard has handed the majority of available minutes to Gabriel, Holding and David Luiz. Kieran Tierney has also occasionally been deployed on the left of a back 3, where the Scot has impressed.
Gabriel, the £27 million summer arrival from Lille, has been the pick of the bunch. The Brazilian has impressed, looking composed, assured and dominant at the back. His commanding performances saw him pick up the club's September player of the month award.
Due to injuries, Marí and Mustafi are both yet to appear this much campaign. It remains to be seen where each sits in the current pecking order of defenders.
William Saliba is reportedly considered an extremely promising talent by the Arsenal hierarchy. However, the Frenchman is not currently deemed ready for first team action by the coaching staff.
Congratulations, Gabriel! 👏

🏆 @Biel_M04 is your Player of the Month for September – having won more than 72% of the total votes cast

— Arsenal (@Arsenal) October 13, 2020
Learning to play 'the Arteta way'
Although still in the embryonic stages of his managerial career, it is obvious that Arteta wants to play a high intensity brand of football, with an emphasis on building from the back. A key requirement of this philosophy is that his centre-backs are all comfortable on the ball under pressure.
This is arguably the driving factor behind the regular selection of David Luiz. Despite his reputation for making costly errors leading to goals, the Brazilian is undeniably one of the League's best when it comes to passing out from the back. He gives Arsenal the ability to beat the press of their opponents by playing incisive balls upfield.
This stylistic transition is not something that can just happen overnight, as evidenced by the club's patchy form over the back end of last season. However, there are signs that the Spaniard is steadily implementing his vision, with his centre-backs looking increasingly comfortable with the ball at their feet.
The left foot-right foot balance
Key to Arteta's system has been the ability to select a left footed-right footed pairing in defence.
The arrivals of two left footers, Gabriel and Marí, have added balance to the squad. This allows the Spaniard to select centre-backs on their natural sides, rather than shoe-horning right footed players in on the left hand side of defence.
Although this may not seem like a particularly important factor, having a left-footer playing on the left hand side enables the side to split the pitch in half when they have possession at the back. Both centre-backs are able to let the ball run across their open body, making passes easier and more comfortable than if they had to take an extra touch, or play on their weaker foot.
The Gunners' third goal against Fulham in their opening game of the campaign, a move that began with intricate passing at the back, was the perfect example of the offensive benefits of this setup.
Additionally, this combination offers a defensive upside. Each centre-back is likely to be more naturally adept at defending the spaces and channels on their own sides. These instinctive actions, such as positioning and body shape, help eliminate weak spots, and provide balance in defensive areas.
Something as simple as deploying defenders on their 'strong foot' side therefore offers Arsenal great versatility in both attack and defence. This highlights why the left-footed Gabriel, who has completed more passes than any of his teammates so far this season, could prove such a vital asset for the Gunners.
Sacrificing the attack for improvements in defense
The headline statistics of Arteta's revolution at the Emirates are impressive. There have been undeniable improvements in defensive shape, organisation and output.
The results of are promising, with his side conceding significantly fewer shots and goals than they did under both Emery and Ljungberg. Based on games played this campaign (including tough fixtures against Manchester City and Liverpool) Arsenal are on track for their best defensive record since 2016/17, conceding an average of 1.2 goals per game.
However, this development has come at a cost; a decline in creativity and goals scored. The Gunners are currently scoring on average 1.6 goals a game, around 0.3 lower than an average season under Arsène Wenger. Although this is no cause for alarm at this early stage in the season, it is undoubtedly a statistic that Arteta will have to improve if he is to see his side reach the Champions League places this year.
Arsenal's defence is no longer the problem it used to be https://t.co/A4mhw4i852

— Arsenal FC News (@ArsenalFC_fl) October 19, 2020
Building one step at a time
Although he has largely favoured 3 at the back in the opening games of the 2020/21 season, it is widely believed that Arteta wants to eventually transition to a 4-3-3 system, similar to that used during his time as assistant coach at Manchester City. So why is he so hesitant to make that switch now?
The simple answer is that Arteta is not yet convinced that he has the quality of player to implement this system.
His use of 3 central defenders so far is something of an insurance policy, whereby an extra body at the back provides cover and an added solidity to the team when defending. He therefore trades some of his sides attacking firepower for improved defensive output, believing that his forwards' natural ability to create and score goals will shine through in any system.
Finding the right balance between attack and defence therefore represents Arteta's most difficult puzzle, and one he will be hoping to solve sooner rather than later.
We hope you enjoyed this article 'Have Arsenal solved the answer to their centre-back conundrum?' What have you made of Arsenal's start to the season? Where do you see them ending up in the table? Let us know!
Read more on Arsenal here: