Are Arsenal's young stars the way forward for Arteta?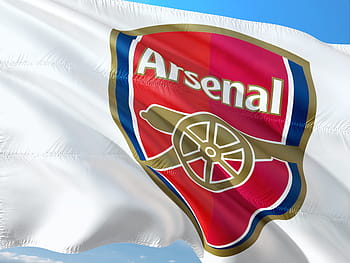 How can Arsenal's new generation help fire the club back to the top?
Arsenal's young stars are putting in some impressive shifts at the moment. However, they are still some way off the Champions League spot that they so crave. Can Mikel Arteta's young guns guide Arsenal to Europe's top table in future years?
Arsenal's young stars part of a rich history
Throughout Arsène Wenger's 22-year reign as Arsenal manager, developing exciting young prospects into elite first team regulars became a defining feature of his success at the club. However, this blueprint has faded in recent years, with fewer young prospects successfully making it to the first team.
Under Wenger, the likes of Patrick Vieira, Kolo Touré, Cesc Fàbregas, Robin Van Persie, Nikolas Anelka, and Gaël Clichy were all signed aged 21 and under. These signings epitomised a philosophy of buying relatively unknown young talents, and turning them into title challengers.
The crown jewels of this production line were arguably Vieira and Touré, who p layed at the heart of the Gunners' 2003/04 'Invincible' side. Later, Fabregas and Van Persie took centre stage and both went on to captain the club.
In addition to these successes, Wenger was synonymous with championing academy graduates and young British talent. This was demonstrated by the 'British core' at the heart of Arsenal sides from 2012 onwards. Stars such as Jack Wilshere, Aaron Ramsey, and Alex Oxlade-Chamberlain were integral parts of these sides.
This player recruitment and development strategy ultimately contributed to the club qualifying for the Champions League for 19 consecutive seasons. This run came to an end in the 2016/17 season after a 5th place finish in the Premier League.
Here is a look at the future of Arsenal and which players might be the way forward.
"I'm telling you, Saka and Martinelli are the future stars, not just for the Arsenal, but in the Premier League and in the world."

– Emi Martinez pic.twitter.com/VdY1YSNHW5

— AFTV (@AFTVMedia) July 8, 2020
The chase for the Champions League
Since that 5th place finish, the North Londoners have failed to qualify for the Champions League. They finished 6th and 5th in the following seasons, missing out on the lucrative prize money of Europe's top competition.
This has put the Gunners in a situation where they are forced to operate on a tight budget, often limited to loan deals to bulk out the squad with premier league level talent. This has seen names like Denis Suárez and Dani Ceballos join on loan, rather than on more desirable permanent contracts.
In an attempt to immediately return to Europe's premier competition, the club have changed their head coach twice since the end of the 2016/17 season. They parted company with Arsène Wenger in 2018, and later, his successor, Unai Emery, in November 2019. A month later, they appointed former player and Manchester City assistant coach Mikel Arteta as their manager.
During this turbulent period, Arsenal have somewhat lost sight of one of the club's core values: promoting and developing youth. They have instead chosen to sign older, more 'experienced' heads to lead the team, such as; David Luiz, Sokratis, Henrikh Mkhitaryan, and Stephan Lichtsteiner. This rather short-term mentality has not delivered results, and has left the club in something of a 'crisis of identity' both on and off the pitch.
In response to this 'crisis', the Arsenal board have turned to youth in search of a solution. They have signed several young prospects over the past few years. They have simultaneously entrusted head coaches, most noticeably Arteta, to integrate promising academy products into the first team.
Can youth be the way forward at the Emirates?
Recent seasons have seen the emergence of a new generation of young starlets at The Emirates Stadium, with the likes of Bukayo Saka, Ainsley Maitland-Niles, and Matteo Guendouzi becoming regular features in the side and taking the places of their more established, experienced colleagues.
A number of Arsenal's young stars, including; Saka, Maitland-Niles, Willock, Nelson, Nketiah, and Smith-Rowe are academy graduates, trained and developed at the club. Others, such as Guendouzi, Martinelli, and Holding were signed as relatively inexpensive, low-risk additions to an ageing squad.
Despite limited experience, these players have shown promise and do not look out of their depth in the Premier League. For several reasons, returning to one of the club's core philosophies of championing youth may be the most appropriate solution to the challenges it faces.
Another strong team performance to secure an important 3 points. Let's keep pushing!💪🏾🙏🏾 @Arsenal pic.twitter.com/DBT4uELRby

— Eddie Nketiah 📞 (@EddieNketiah9) July 4, 2020
Using youth to tackle a tight budget
Finances at the Emirates are reportedly as tight as they have been for a number of years. This leaves the club with a smaller transfer kitty compared to their free-spending rivals Man City, Man United, Liverpool, and Chelsea.
This situation has been caused by several factors, including; a lack of champions league football, the unknown implications of the Coronavirus pandemic, and the mismanagement of players contracts. The latter has seen the Gunners miss out time and again on significant transfer fees for top players running down their contracts. This was why the likes of Van Persie and Alexis Sánchez both left to Manchester United for cut price fees.
Taking a youthful approach therefore represents an appealing option to the Arsenal hierarchy. This option means that capable youngsters can fill holes in the squad that would otherwise need filling by expensive new signings.
Although they may not be the flashy additions to the squad like Aubameyang or Lacazette, academy products cost very little. They therefore represent a financially low-risk option to plugging gaps in an incomplete squad.
Giving minutes to these players reduces some of the strain on the limited transfer budget. It allows available funds to be used to address the most pressing gaps in the squad, rather than being spread more thinly over a number of positions.
In addition to saving money on inflated transfer fees, academy graduates command lower salaries than their more established teammates.
The salary gap between Arsenal's current crop of youngsters and their top earners is plain to see. The out-of-favour Mesut Özil currently takes home more per week than Saka, Maitland-Niles, Willock, Nelson, Nketiah, and Smith-Rowe combined.
Given that the 18-year-old Bukayo Saka alone has directly contributed to 15 goals already this season, compared to Özil's four, is it perhaps time for a changing of the guard?
Accepting a period of transition
Having failed to meet the short term goal of returning to Champions League football, Arsenal face a dilemma. Do they continue chasing that elusive 4th spot with expensive, experienced signings? Or do they accept a period of transition, rebuild, and target a sustained return to the competition in the long-run?
Given that competition in the Premier League is arguably stronger than it has ever been, with Man City and Liverpool regularly breaking records under the management of Guardiola and Klopp, it appears unlikely that Arsenal will make an immediate return to challenging at the top end of the division. Is it therefore more sensible for the Gunners to invest in youth now, with an eye to closing the gap?
Minutes come from merit
It currently appears that this is the direction being taken by the North Londoners. They boasted the youngest squad in the division at the start of the 2019/20 season, with an average age of just 25.1 years. Unusually, this average age is not simply brought down by teenagers who rarely appear in matchday squads. The trust placed in Arsenal's young stars has seen Saka, Willock, Maitland-Niles, Nketiah, Guendouzi, and Martinelli each rack up over 1000 minutes of game time for the club already this season.
Joe Willock: Of the 91 players to attempt more than 5 dribbles, @Joewillock is one of two players to boast a 100% dribble success rate in the Premier League this season; Arsenal teammate Dani Ceballos is the other

For more player stats — https://t.co/kuCBb91CqH pic.twitter.com/1bmdnd6VTx

— WhoScored.com (@WhoScored) September 12, 2019
Exposure to elite competition at such a young age offers this crop of youngsters invaluable experience. It gives them a platform from which to develop to their full potential further down the line.
Investing these minutes in such young players at the very least ensures a stable future for the squad. At the most, it could result in the development of leading Premier League stars.
This path to the first team has not always been readily available and was often blocked by more established names. However, under Arteta, this has not been the case. The Spaniard has openly stated that his player selection is based on merit, and not past achievements. His meritocratic approach has therefore set a clear precedent for the future direction of the club.
This blueprint has created and nurtured an environment in which his younger players are hungry to achieve and improve, but without arrogance or complacency.
If they're good enough, they're old enough
Despite the young age of Arsenal's stars, early signs suggest that the club hierarchy and fans can hope that a number of them are capable of performing on the biggest stage week in week out.
EXCLUSIVE: Arsenal's new breed of exciting youngsters tipped for top by boss who helped them "eat, drink and sleep" Gunners | @RichJonesMedia https://t.co/FOc1veEnJW pic.twitter.com/vBT80kCWqj

— Mirror Football (@MirrorFootball) July 18, 2020
Both Guendouzi and Maitland-Niles are now established members of the squad. They featured heavily under Emery throughout the 2018/19 campaign.
Nketiah and Nelson have returned from loan spells at Leeds and Hoffenheim respectively to contribute meaningfully under Arteta, with Nelson scoring the winner in a crucial tie against champions Liverpool.
Joe Willock has also had an impressive but steady introduction to first team football, proving a useful addition to the midfield, bagging 5 goals and an assist in all competitions.
These stars have given the Arsenal faithful a reason to get excited, and rightfully so. Arguably, though, Bukayo Saka and Gabriel Martinelli have shone the brightest.
Player focus: Bukayo Saka. Born in Ealing, London in 2001. Here's some of my favourite highlights from my current favourite player. @BukayoSaka87 pic.twitter.com/lnkh1dyrA2

— afcvidz (@afcvidz) July 19, 2020
Saka, 18, has provided more assists than any other Arsenal player this season with ten. He has also added four goals to compliment this tally. Meanwhile, his Brazilian teammate, 19, has clocked a healthy ten goals and two assists in his debut campaign in England.
These statistics are not only impressive for inexperienced youngsters, but compare admirably to top players across the country. None of them have looked out of place competing in the Premier League and European competition despite limited experience.
Looking to the future, is it therefore the case that age should be viewed as nothing more than a number? If these players continue on their current trajectories of performance, alongside Arteta, should they be entrusted with the future of the club? It certainly represents an appealing option.
We hope you enjoyed the article 'Are Arsenal's young stars the way forward for Arteta?'. Do you think Arsenal's young stars are the answer to the club's problems? Let us know!
Read more on Arsenal here: