Transfer Rumours for the 'Big 6' Premier League clubs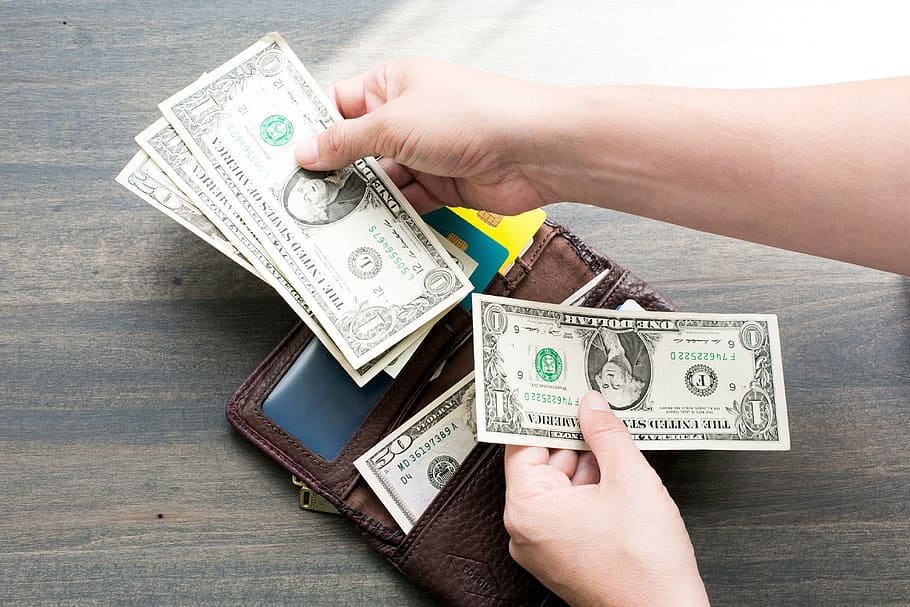 Summer transfer window rumours for the 'Big 6' in the Premier League
This year's summer transfer window for Premier League clubs may be very different to those of recent years. Coronavirus has had a major impact on many clubs finances, potentially limiting them in the way of summer purchases. In recent years, the spending from Premier League clubs has been astronomical. Especially in comparison to the spending of other European leagues. 
Although teams such as Wolves, Leicester and Sheffield United have been breaking the mould of a 'Big 6' in the Premier League. This article focuses more on the traditional understanding. Believing that coronavirus would have affected these teams much more than the original 'Big 6'. Here are the Transfer rumours round up for the richest clubs in the league.
Arsenal Transfer Rumours
:
This season has highlighted their defensive problems. David Luiz and Mustafi have been heavily criticised so the focus must be to solve these problems. The young French defender William Saliba has already joined the Gunners for £20 million, but more defensive reinforcements could be expected this summer. The attack shows signs of promise and quality. The mix of experience in Aubameyang and Lacazette with the youth of Nketiah, Saka and Martinelli means very little in the way of attacking recruitment's are required.
The central midfield position may need improvement, Guendouzi has been inconsistent but has a lot of potential to develop into an important player for the North London side. Torreira, before his long term injury, looked very impressive but Arsenal may favour selling him this summer to support the reinforcements. Since 'Project Restart', on loan Real Madrid star Dani Ceballos has been the creative spark they have been missing from Mesut Ozil.
Transfer rumours – The potential signings:
Daniele Rugani– The Juventus man has more often been left on the sidelines this season. Even with the long term injury for Giorgio Chiellini. The previous signings of De Ligt and Demiral mean that the young Italian has fallen down Maurizio Sarri's pecking order. Juve's loss could be Arsenal's gain as it is expected that the Italian may be available for £23 million. A potential bargain for the 25 year old. 
Thomas Partey– The Ghanaian holding midfield would provide a strong protection for the Gunners back four. Having shown their vulnerabilities this season, the Atletico Madrid star could be the perfect inclusion to Mikel Arteta's side. Many rumours suggest £45 million is the fee Arsenal would need to pay but when comparing him to Guendouzi and Torreira, he offers the experience and physicality to fit nicely into their 2020/21 side. A move may involve a swap deal with Guendouzi. 
Chelsea Transfer Rumours
:
Some will believe that the blue side of London has already done much of their summer business. Having already made a statement of intent for the summer: signing Ajax midfield maestro Hakim Ziyech and RB Leipzig's prolific goalscorer Timo Werner. 
One of the major criticisms of Chelsea's season has to be for their defensive frailties. This season, the Blue's have conceded the most amount of goals of any club in the top 8. Four more goals than the heavily criticised Arsenal. 
If Chelsea are to compete with Liverpool and Manchester City towards the top of league next season. Defensive recruitment's are a must. Tomori in his debut season has looked solid at times but also inconsistent, he needs a leader next to him. Similar to the relationship between Van Dijk and Joe Gomez at Liverpool. Whilst Rudiger is a good defender, he lacks the leadership and often the composure to support Tomori at the back. 
Additionally, the defensive mishaps for Chelsea also question the position of 'keeper Kepa Arrizabalaga. The Spaniard who moved from Athletic Bilbao for £71.1million comes with the expectation to deliver constantly given the price tag. However, this season has been nothing short of disappointing after collecting only 7 clean sheets in 26 appearances. 
Possible signings for Chelsea – Transfer rumours:
Kai Havertz– The 20 year old has had an unforgettable 2019-20 season, netting 17 goals in 34 appearances. Catching the eye also of German Champions Bayern Munich, Chelsea face stiff competition to sign the young playmaker. However with his goal contributions this season, the potential link up with fellow German Timo Werner could soon be a reality more than a dream for many Chelsea fans.
Dayot Upamecano– Chelsea could  continue the spending spree on RB Leipzig players because the French centre-back has been a name linked with many Premier League clubs this summer. For sure, his presence would help with the defensive problems Chelsea face this season. In turn, maybe allowing the club to sell Kurt Zouma or Andreas Christensen. 
Andre Onana– Their problems in goal mean that the Cameroonian international has been rumoured to replace Chelsea's current no.1. The Ajax shot-stopper has shown confidence with the ball at his feet and when facing shots at his net. Confidence that is in similar vein to the Bayern Munich's veteran Manuel Neuer. 


Liverpool Transfer Rumours
:
The 2019/20 Premier League Champions are not expected to make major changes to their squad this summer but more so to improve the depth within the side. The first-team have been nothing but deadly throughout the season but there has always been a concern if or when injuries hit. Would they have the players on the bench ready to make an impact?
Transfer rumours – Potential signings at Anfield:
Thiago Alcantara– The former Barcelona and current Bayern Munich star would bring nothing short of quality, composure and style to Liverpool's midfield. Liverpool's midfield is the only area that maybe new signings would be able to make an instant impression to break a way into the starting 11.
Fans are wanting more from Guinean international Naby Keita, a promising player who has so far been plagued by injuries during his time at the club. Alex Oxlade-Chamberlain more often than not comes off of the bench. Also, the club have announced that Adam Lallana will be leaving the club at the end of the current season. So a signing of Thiago's quality would be without doubt a positive one for the Premier League Champions. His quick feet and decision making would provide a different dynamic in supporting Liverpool's front three.
Kalidou Koulibaly– Again, another name that is on the lips of plenty of Premier League clubs at the moment. It is no wonder why given his demanding performances for current side Napoli.
The current Coppa Italia winner would offer an even stronger wall of defence for the Merseyside club despite the reliable performances of Joel Matip and Joe Gomez this season. Koulibaly alongside Van Dijk would be a formidable partnership that would take some beating for even the better teams all across Europe. His age suggests the signing would be for only a few years as the 29-year old is now in his prime years. His quality would add to the mentoring for the younger defenders at the club such as Joe Gomez and Sepp Van Der Berg. 
Manchester City Transfer Rumours:
This season's soon to be Premier League runners up may need to bring in reinforcements. After the recent announcement that Leroy Sane would be leaving the club for £54.8million to Bayern Munich. The club have seriously missed his attacking and direct style of football due to a season long injury. As of a result of his absence (to a certain degree), the Manchester side fell short of Liverpool in the title race this season. 
Defensively, the side have been let down. Most recently in the 2-1 defeat to Chelsea where Otamendi and Fernandinho handed the three points to the London club. It was clear that they are lacking the decisiveness and composure at the back that has been missing since Vincent Kompany's departure last year.
The uncertainty surrounding the clubs involvement in next season's Champions League could be a stumbling block in convincing players to join the former Premier League champions. 
Potential new faces at Manchester City – Transfer rumours:
Jadon Sancho– Having left the Blue side of Manchester for Borussia Dortmund in August 2017. Many believe he could be the man to come back and replace Leroy Sane. A skillful and pacey winger with an eye for goal. Sancho ended the season with 17 goals and 16 assists in 32 appearances. The idea of him and Raheem Sterling alongside Sergio Aguero or Gabriel Jesus would almost certainly lead to one of the most deadly trios in European football right now. 
Milan Skriniar– Since last year's departure of Vincent Kompany. City have missed a leader at the back and may look at this summer's transfer window as an opportunity to find that true replacement. Skriniar is a no-nonsense, hard hitting defender who would work well alongside Frenchman Aymeric Laporte. Many reports suggest AFC Bournemouth's Nathan Ake could also be a target for the Citizens but of the two, Skriniar if available would be the first choice. 
Manchester United Transfer Rumours:
'Project Restart' has been nothing short of impressive for the Red Devils. Bruno Fernandes has been a revelation of a signing for the side, having joined in January this year. The Portuguese playmaker has been able to connect well with Paul Pogba, whilst also being the creative provider to allow Rashford, Martial and Mason Greenwood all to flourish. 
An area the club may look to strengthen over the summer is in the full backs position. Luke Shaw has been ever present this season but there may be an opportunity to upgrade in that position. Whilst last season's signing of Aaron Wan-Bissaka worked wonders for their defensive efforts this season. Depth may be desired in the central midfield position to allow Pogba and Fernandes to push further forward or to switch attacking and defensive duties between them.
Transfer rumours – Potential signings at Old Trafford:
Donny Van De Beek– Once again, another Ajax prodigy who is wanted by a Premier League club. The box-to-box midfielder has been important to the Dutch clubs attacking movement for the past two years. Having been influential to the clubs Semi-Final run in the Champions League last season.  
The Dutch midfielder offers a great deal in the defensive areas as a hardworking and determined player both on and off the ball. A player who would allow Fernandes to push further up the pitch and is able to push further forward himself. A player that would work well with McTominay and Pogba. Certainly an exciting signing if it became a reality for United.
David Alaba– A surprise name for this list but an exciting name for many United fans nonetheless. The Austrian has been with Bayern Munich for eleven years and could be on the lookout for a new opportunity. A full-back at heart but his new found physicality has enabled him to play as a centre-half for Hans-Dieter Flick's side. This versatility would make him perfect in both positions for United and would improve their starting lineup. His pace and ability on the ball would compliment the defensive efforts of club captain Harry Maguire. 
Tottenham Transfer Rumours:
Lastly, Spurs have had a disappointing season under Jose Mourinho. For the North London side it is another consecutive transfer window where the problem is related to the depth within the squad. Besides Harry Kane the side lacks goals and the defensive side of the team is ageing. Davinson Sanchez and Japhet Tanganga seem to be the future of their defence but besides that, they lack any real long term depth. The side could dow
Who would improve the Spurs squad – transfer rumours:
Gabriel Magalhães– A young, Brazilian centre back from Lille who is wanted by a whole list of clubs in the Premier League and Serie A. Magalhães is a 6ft 3 inch defender with a decade of top level football ahead of him. A signing of his quality could sure up the defense and work well with Tanganga. Being able to be mentored by Alderweireld and Vertonghen in their early years. With the aim of bringing silverware to Tottenham in future years. 
Tottenham 'launch £27m bid for Lille defender Gabriel Magalhaes' as Jose Mourinho looks to snap up 22-year-old ahead of rivals Arsenal https://t.co/JrA9xyHtCw

— MailOnline Sport (@MailSport) June 27, 2020
Nicolo Zaniolo– The Roma attacking midfield would be great working behind Kane. This season, Dele Alli has struggled to find his best form. Lucas Moura has lacked the form he had towards the end of last season. A fresh face in the form of Zaniolo could work wonders as the North London side try to break back into the top four next season.
Max Aarons– A player who has shone during the Premier League's bottom club Norwich City. The hardworking, pacey and determined English full-back would be a promising replacement for the current error prone Serge Aurier. He has the potential to compete with Trent Alexander-Arnold and Aaron Wan-Bissaka. In order to become one of the most exciting prospects in that position in the league. A move to a team of Tottenham's reputation would be great for his development.  
So let us know what you think of the above transfer rumours. Who would you love to see joining the Premier League or moving to the 'Big 6' this summer? We would love to hear who you are most excited about joining the Premier League!
Read more on football here: