English Footballer Abroad: Who is Jordan Wells?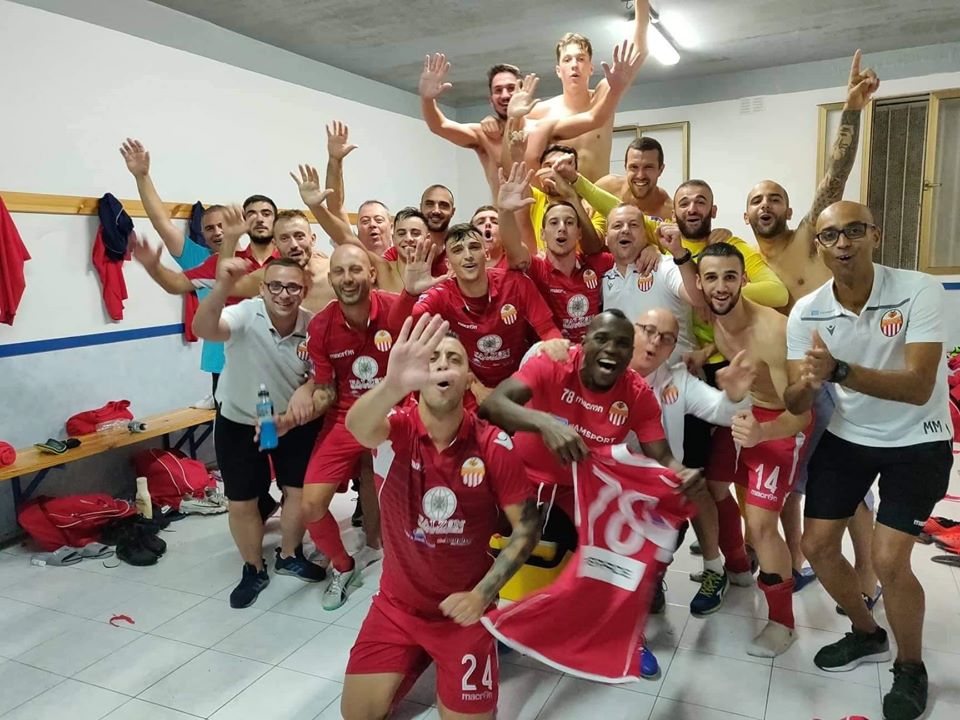 The Jordan Wells Story
For whatever reason, football fans love to see an English footballer playing abroad. Playing outside the UK always interests people and, more often than not, begs the question, "what made you leave England?" After securing promotion to the Maltese Premier League, Jordan Wells opened up about the importance of Sunday League football, playing professionally in Malta and his plans for the future.
At just 19-years-old, Jordan Wells made the difficult decision to leave semi-professional club, Matlock Town, and join professional Maltese First Division side, Lija Athletic FC, on a two-year deal.
This meant that he would be leaving family, friends and home comforts behind in order to become a professional footballer.
By definition, he has already achieved that goal. But who is Jordan Wells and where does he go from here?
Born with a ball at his feet
He was obsessed with football, like many young kids, watching it at every chance he got.
His first taste of playing the game came at an U6 tournament in his hometown of Chesterfield. At six-years-old, Wells had no expectations, yet he still felt a buzz at the prospect of kicking a ball around.
He said: "My first memory was playing a tournament with my dad as my manger, we had never played before as a team.
"I remember the night before with the kit laid out in the room just ready to play. As a young kid you watch games but have never played before.
"That was probably the time I have been most in love with the game."
Wells was always going to get the support he needed to improve as a player with his dad as manager. Not only this, but he learnt the importance of enjoying the game and playing with a smile on his face.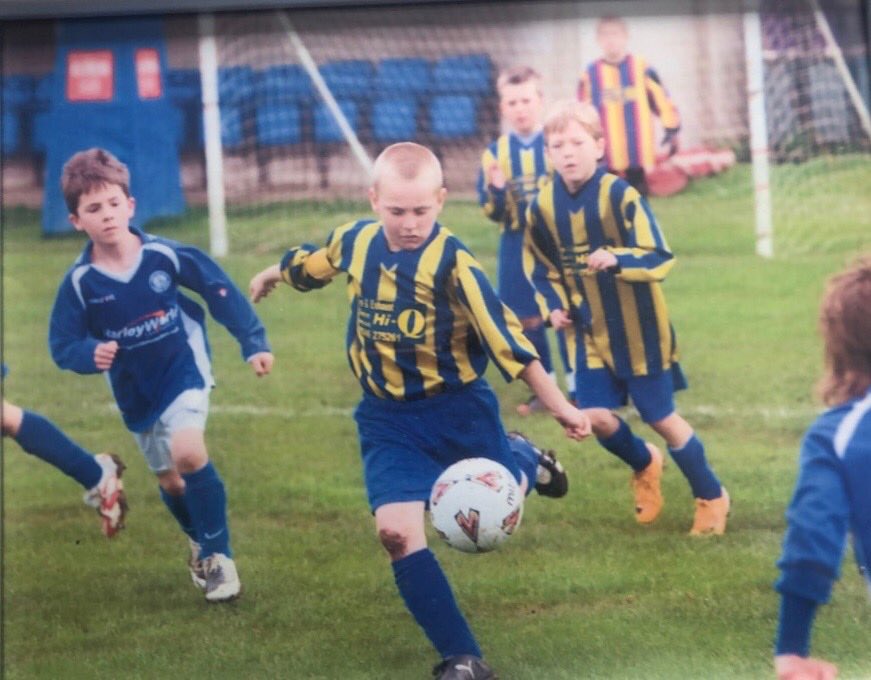 Neil, Jordan's father, said: "It was just important that Jordan was enjoying going to football and taking part.
"He'd been around a football team from a very young age as he went to watch his older brother play and I managed the team so he was growing up around a footie environment anyway.
"He just wanted to play, play, play but I'm sure many lads of that age probably did."
Academies start sniffing
Despite it being his first season of 'competitive' football, Jordan's technical ability drew plenty of attention. He regularly started in a successful young side that was thriving in their first season together.
Even at this young age, academies had started to monitor his progress. Wells insisted, however, that his main concern was playing with his mates – whether at school, training or on match days.
He said: "At that time I just loved kicking a ball around, coming home from school and seeing if my mates wanted to go for a kick around was all that mattered."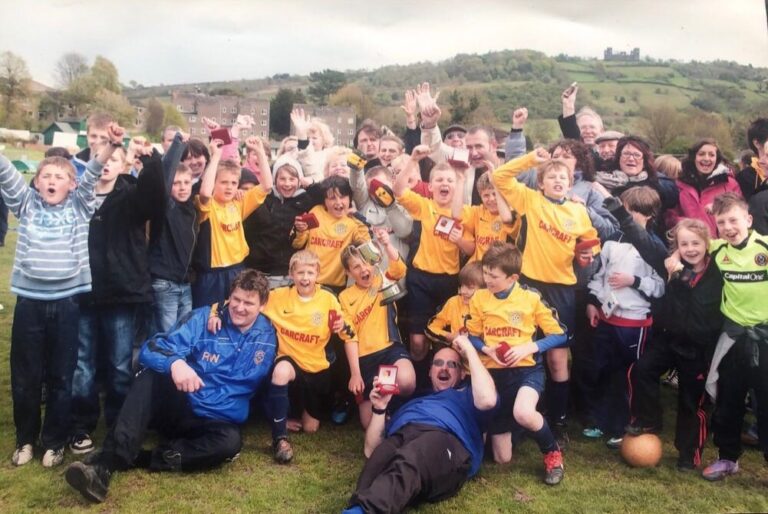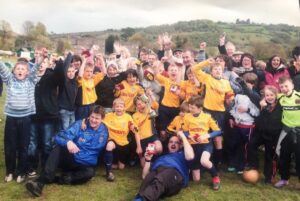 Although it wasn't at the forefront of his plans, the inevitable offer from an academy eventually arrived at the age of seven. At this age, he had only just finished his second season of youth football.
Chesterfield FC, a then football league side and his hometown club, offered him the chance to join the academy. Wells accepted the offer and it was an important step in his career. To contextualise, Jadon Sancho, another English footballer abroad, joined the Watford academy at this age too.
Academy heartbreak
Joining an academy aged seven might seem like the best thing that could happen to a football-mad kid. Yet, with it, come intense physical and emotional demands that some children find too strenuous.
For Wells, he never quite settled into his new regime. He was evidently proud to represent the club that he supported, but his enjoyment of the game started to deteriorate.
Often training three or four times a week, with a match on a weekend, the intensity and commitment required at that young age became too much for Jordan. For a kid that simply wanted to kick a ball around with his mates, you can understand why.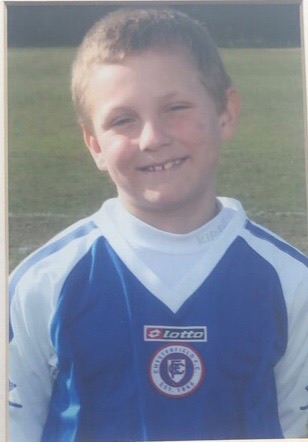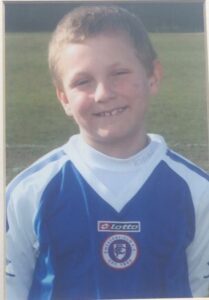 Wells stated: "At first I was buzzing to sign because it was my hometown club, but the commitment was more serious where the standard were so high –it took some toll on me at that age.
"I just don't think it was the right time for me, I just wanted to be with my mates.
"At that time, the game for me was more about having fun, I didn't want to think about my future at 8 years old.
"I think I lost a bit of love for the game, that's why I think it was a good choice to leave and go back to playing with my dad."
After playing a season at the academy, Wells made the difficult decision to leave. He went back to playing Sunday league under his dad's management – hoping to rediscover his love for the game.
Dropping back into youth football allowed Jordan to once again play with his mates. Playing on Saturdays, for local side Brampton Rovers, and with his dad's team Somersall Rangers on a Sunday, he was clearly enjoying his football once again.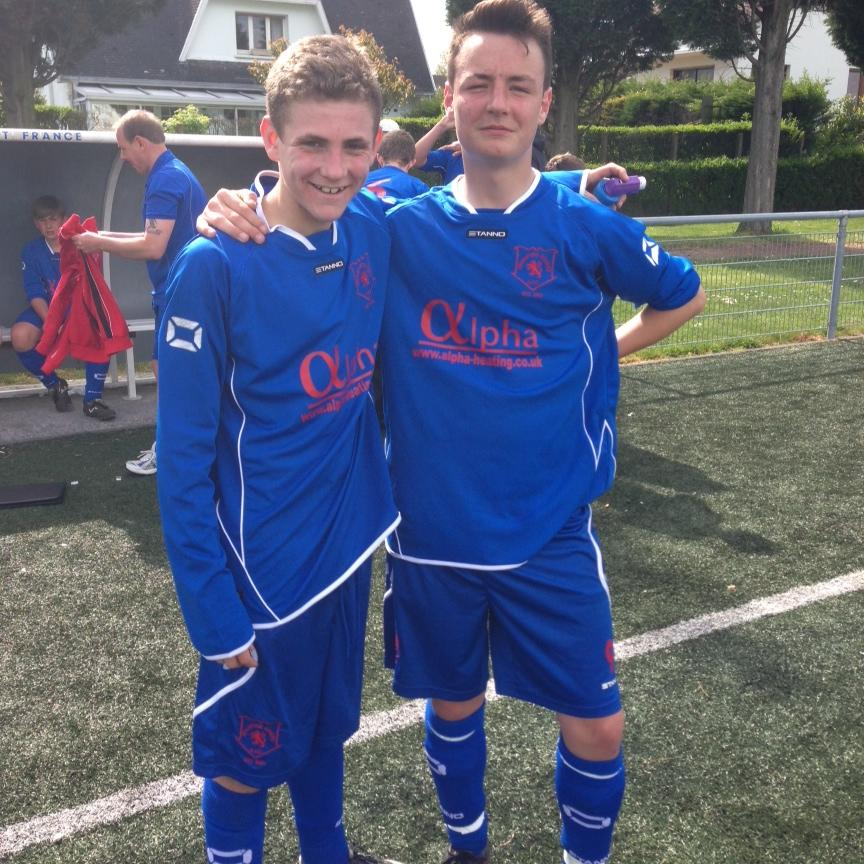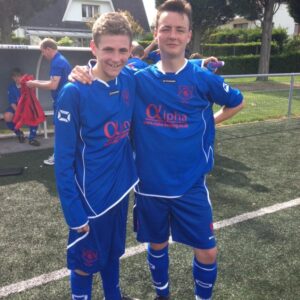 Rachel, Jordan's mum, was supportive of his decision and suggests it was necessary to get his head straight.
She said: "It just didn't suit him at all.
"He was very unhappy there and you could see that in his body language on their training and match days.
"It was the best thing for Jordan, at that time, to come away from the Academy process – we left the decision to Jordan but he was very clear he didn't want to stay."
Back on the horse
At the age of 13, Chesterfield approached him once again about the prospect of returning to their academy. Apprehensive given what happened previously, but also appreciating that he had matured as a person, Jordan and his family agreed that he would return – but only on one condition.
He said: "At that time me and my dad still thought about what had happened recently, so we said I would come back but I would have one more season playing Sunday league.
"I knew I was going back so I thought that this would be a season where I took it was a time to have fun."
Wells received help from a number of people growing up, one of those being Danny Wilson, then Chesterfield's main scout. Jordan acknowledges the crucial role Wilson had in his development as a player.
At the age of 14, Wells knew that he wanted to be a footballer. He knew he would have to make sacrifices along the way – including the amount of football he played with friends.
Wells stated: "It was completely different the second time, when I left Stavely I knew I wanted to be a footballer, I knew that I didn't want to do anything else for my career and that's all I had in my head.
"It was hard because I couldn't tell my mates if I would be around to play [football] because I didn't know where I would be.
"I was lucky I had my mum and dad who could give up their time to take me to training and matches on a weekend.
"I knew that, if I want to play football for the rest of my life, these are the commitment I needed to make."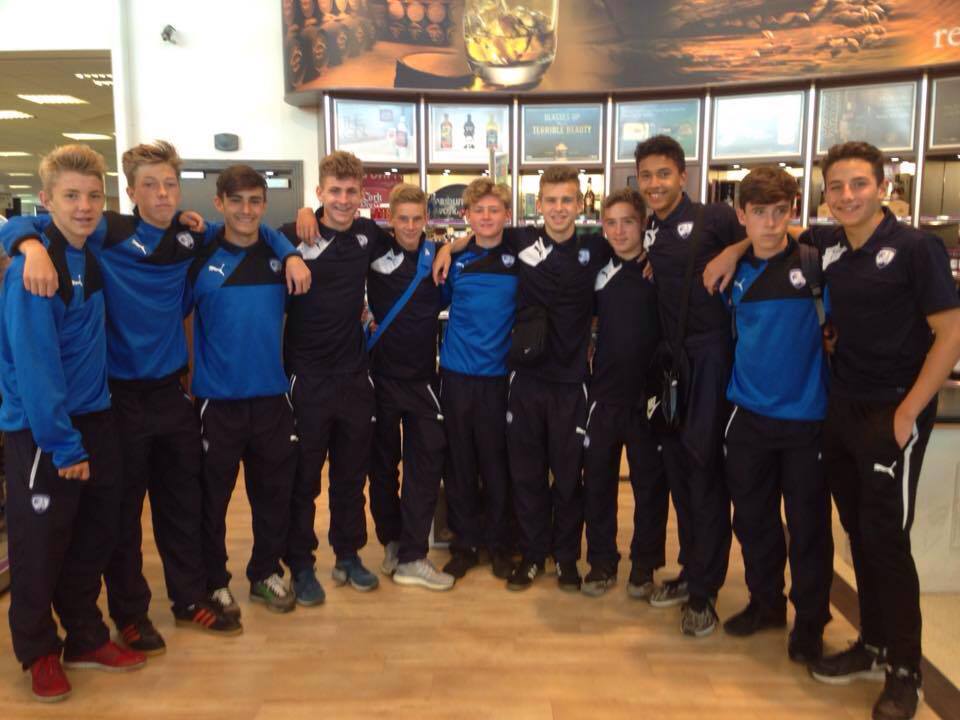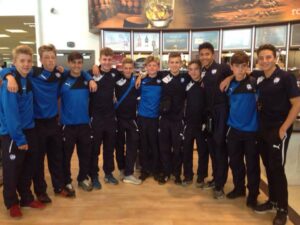 The professional dream in the balance
Jordan's mum, Rachel, and dad, Neil, were supportive about his decision to return to the academy. They knew that it was important he was part of an academy if he wanted a scholarship at U16.
Rachel said: "Again it was Jordan's decision to rejoin at U14 and I think this was partly due to him knowing his U14 coach and knowing his coaching was excellent but also I think, possibly looking to the future, this was his opportunity to be part of the Academy system and be offered a scholarship at 16.
"We certainly felt it was the right decision at that time for Jordan if he wanted to progress in football and we supported him in both decisions."
After enjoying his first season back in the academy, Wells was once again hit with another set-back when he began to suffer with Osgood-Schlatter Disease (Knee Pain) – an injury that sidelined him for the whole of the U15 campaign.
To his credit, the player got himself fit again with no injuries heading into the U16's season. This season was one of huge importance as, at the end of it, each player can be offered a scholarship. It was during this season that he also began to establish himself as a left-sided defender.
At Christmas time, the club gave him another two months to prove himself and secure a scholarship with the Spireites.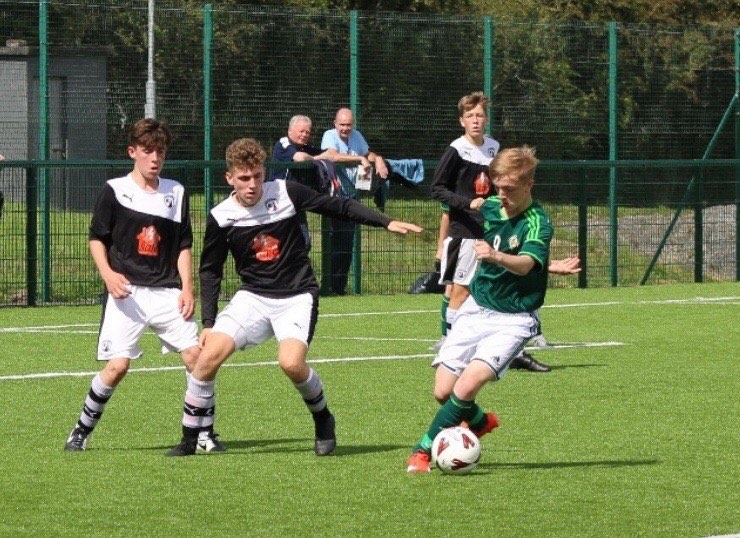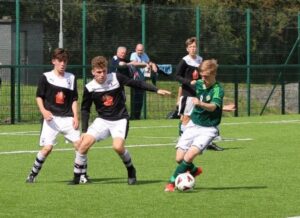 The end of the road?
And now, the heartbreak.
The club told Wells that they would not be offering him a deal. He was devastated by the decision, but also more determined than ever. This determination is something that helped him on his way to being an English footballer abroad. Without it, he might have fallen at the first hurdle.
He said: "At that time it was gutting, when it did happen it was one of them where you either take it and move on or you stop playing.
"The night when I was told I think I cried on the sofa with my mum and dad.
"But the morning after I woke up fresh, I knew I wanted to be a footballer so it wasn't going to stop me, it was simply a bump in the road, from then on I kept working hard.
"It was either gonna make me or break me."
It certainly wasn't going to break him.
Sunday league simplicity
After getting released by Chesterfield FC, he accepted an offer from their rivals Mansfield Town. The defender then chose to take a break from the pressure of academy football for a few months and joined local Sunday league club Wingerworth JSA. His decision allowed him to focus on his studies and, arguably more importantly, fall back in love with the game.
The draw of being able to play with lads that he had played with or against when he was younger was a breath of fresh air for the young man, and something that he most definitely needed in order to reignite his football journey.
Wells also spoke about his respect and admiration he had for the management staff. He explained that they welcomed him in with 'open arms'.
He said: "Taking a step back into Sunday league reminded me how much fun you could have playing the game; professional, semi-pro and Sunday league level.
"I was able to get the feeling back where you're playing with your friends, playing with a smile and everyone's having a laugh – that was the thing I looked forward to.
"The respect was always there, whatever club you're at, you respect the players, the badge, the people who run the club, I've always had that wherever I have gone.
"We all wanted to win and when you have a team like that, it makes it even better."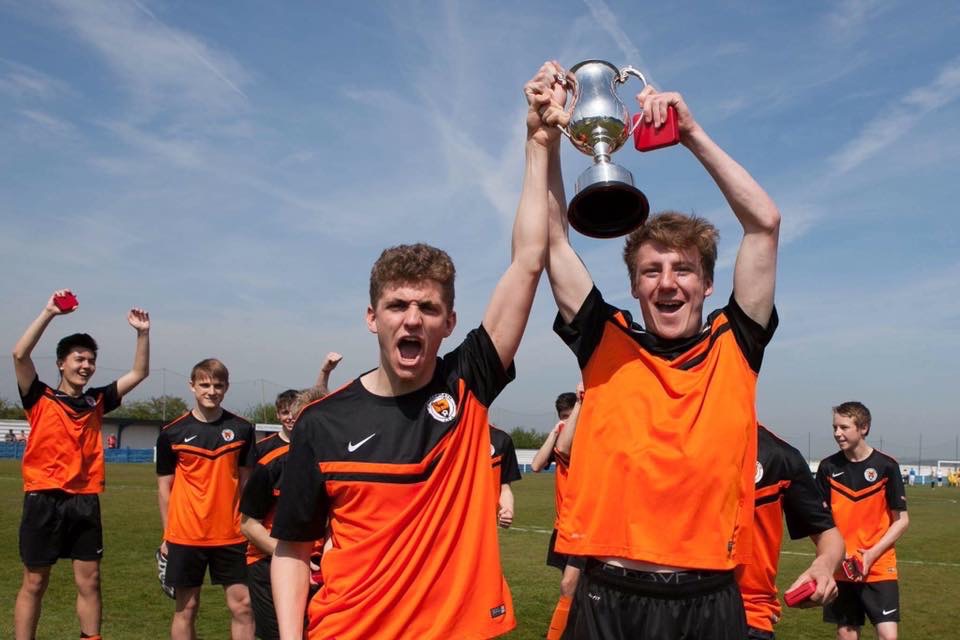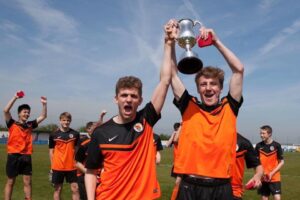 The Wingerworth years
While at Wingerworth JSA, Wells made a huge impression on all involved with the club. Not only with his ability on the pitch, but with his manners and pride he took in everything he did.
Oliver Wilby, Wells' skipper while at the Sunday League side, had nothing but praise for the player. Wilby noted just how well he fit in with the rest of the squad.
He said: "I think Jordan fit in so well because he's just a great person to be around, he never took himself too seriously off the pitch but then once on it, his will to win would match anyone on the team's.
"He also never acted as if he was better than any of the rest of us, despite the fact he obviously was – there was never a hint of an ego with him."
Mr Wilby also spoke about the Englishman's technical ability, arguing that his effort both off and on the ball helped to improve the rest of the team.
He stated: "Having him playing in our side was extremely good for us, not only because of his brilliant ability, but also because of his work ethic.
"When you have someone that technically gifted willing to put the work in then everyone else on the team knows they have absolutely no excuse not to and I think that really showed throughout our matches."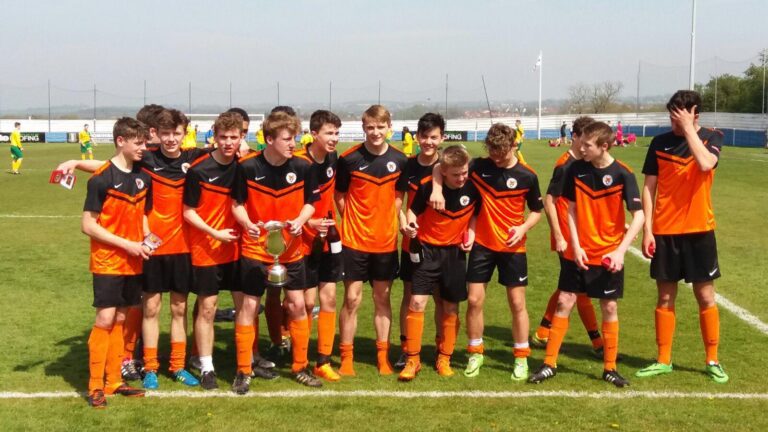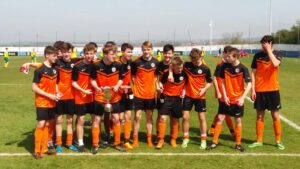 While at the club, Wells won a cup final and finished runner-up in the league. The young player also scooped up a number of individual awards along the way.
His time there was filled with enjoyment and success, but everyone, including Jordan, knew that he needed to get back onto the football ladder. At this point in his career, being an English footballer abroad was not even a consideration.
Mansfield come calling
After his stint playing Sunday League, Wells joined Mansfield Town FC in August 2016. Despite joining as a youth player, he knew that he had joined a club with a history of promoting youngsters. This track record of youth development could consequently help to further his career.
His move to the Stags came after his father received a call saying the club were holding a 'trial day'. Wells attended and took part in a 11v11 match, with players from all over the country taking part.
The young full-back evidently impressed the Midlands-based club. They rang his dad a couple of days after the trial to offer Jordan a two-year deal.
Wells said: "At the time I had just left Chesterfield so I thought 'why not?' – it's a chance again to turn up and show yourself.
"When I got that call it was a sense of relief that I got something, I read up about Mansfield and thought it was a good club so I knew that I was definitely going to sign with them.
"We went to the signing day and they took us round the accommodation where we would be staying, they also took us round the training facilities and talked about themselves and how they coached.
"After I'd done the first session, I knew it was real – I was enjoying it and I knew I'd made the right decision."
YOUTH: Congratulations to our under-18s residential team, who won today's English Schools' FA Championship final at Stoke City's Bet 365 Stadium. pic.twitter.com/71MOxHUZDf

— Mansfield Town FC (@mansfieldtownfc) May 11, 2018
Matlock making moves
During his time at Mansfield, an opportunity arose for Wells to go out on loan to local non-league side Matlock Town, who operate in the Northern Premier League Premier Division.
Despite not initially looking to go on loan, the defender knew that it would do wonders to further his development. Playing in a more physical league would just serve to make him a more able defender.
Former @mansfieldtownfc player Jordan Wells picks up the MTFC Development player of the month award. ??

Read more ?? https://t.co/k9eTEpjODd#YoungGladiators

— Young Gladiators (@YGMTFC) December 30, 2018
He said: "I wasn't looking at going out on loan but the coach rang me and said Justin Tellus (Development Manager at Matlock Town) had been in touch and said they want to take me and Max Hunt on loan on a dual registration.
"At that time I didn't know much about non-league football, I'd been to watch a few games but I didn't really know the level and what it was like.
"But when I spoke to Justin [Tellus], my mum and dad and the coach at Mansfield about it, it was something where I thought I would give it a try and see how it goes.
"The two years I had with dual registration helped me massively, I developed my game, both physically and mentally."
Interview:

New signing @J_Wells00 reacts to scoring on his debut as a permanent Matlock Town player.

The young defender also reflects on his time at @mansfieldtownfc and what his aims are for the future. #YoungGladiators pic.twitter.com/1ezMeVbnPt

— Young Gladiators (@YGMTFC) November 25, 2018
After completing his two-year scholarship with Mansfield, Wells and the club agreed on a years extension to his contract.
Sadly, his third year at the club didn't work out as he would have wanted. A reoccurring ankle injury kept him on the sidelines for the first few months of the season.
With his injury in mind, the fullback agreed to part ways with the club midway through the season. Wells stated: "It wasn't what I wanted to do being at Mansfield anymore, so we agreed to cut ways."
Matlock make things permanent
Following his decision to leave the Stags, Wells got in contact with Tellus at Matlock Town. After a brief discussion, he was offered a two-year deal with the semi-pro side who he had spent much of the last two years playing with.
The prospect of Jordan joining Matlock on a permanent basis thrilled Tellus.
The Development Manager said: "We had a good relationship with Mansfield and Jordan prior to that, where Jordan had been on loan at the age of 16, so I think over the two years we built a relationship with Jordan and he always knew there was an option for him.
"He captained the step 7 side and was in and around the first team so he was comfortable in the environment and I think that helped to contribute towards his decision.
"Obviously we wanted him at the time, we were desperate to get him, we thought he had a future in the game and we were proven right."
Despite dropping down a level in terms of the league, the Englishman was content with his decision. Partially because he knew that he had re-joined a club that could only help with his development. When joining a club like Matlock, nestled in the midlands, becoming an English footballer abroad can seem very distant.
A big moment for this eighteen year old man who made his first appearance for the first team in the league in today's win over North Ferriby United playing 70 min.

Well done Jordan ? pic.twitter.com/HbRIPa63Om

— Matlock Town FC (at ?) (@Matlock_TownFC) March 2, 2019
He said: "It was gutting that I was stepping down but then you look at the other side and know its going to be another step in your career.
"You're not always going to go up straight away you've got to go down as well."
Wells enjoyed a successful season with the Gladiators and featured in the majority of reserve fixtures. He even got his chance in a number of first-team matches throughout the season.
Malta, here I come
When the chance to play professionally comes around, you cannot blame a player for grabbing the opportunity with both hands.
Lija Athletic FC, a Maltese first division side, had approached Wells about the possibility of him going to Malta for trials. Former teammate, Harry Wood, would also join the English footballer in playing abroad.
A member of Lija's committee, Colin Ciantar, had seen the two players in action on a trip to England. Ciantar had been in the country watching his son play, who consequently plays for the Gladiators academy side.
With his term at Matlock finished, and now a free agent, Jordan agreed to take part in Lija's pre-season.
After impressing during their four-week trial, both players were offered two-year deals with the side.This meant they joined the ranks of many an English footballer abroad, amongst the likes of Jadon Sancho, Reiss Nelson and Kieran Trippier. 
?? Two Englishmen are on course for promotion in Malta. Former Chesterfield man Harry Wood and ex-Mansfield Town youngster Jordan Wells both joined second-tier side Lija Athletic in the summer and have helped the club into second place after 12 matches ?? #spireites #mtfc pic.twitter.com/YIEqMbe2OT

— English Players Abroad (@EnglishAbroad1) January 13, 2020
Wells said: "At the time when I got the offer, I got a bit of buzz about playing abroad – a different game, different type of lifestyle, it was 100% what I wanted to do.
"My mum and dad said 'go for it' and that it was another step in my career."
An English footballer abroad
Playing abroad comes with positives and negatives. Like Wells mentioned, the lifestyle is exciting and the game is extremely technical. However, for any English footballer plying their trade abroad, the heat can sometimes be unbearable. Couple that with the 'settling in' process and it could prove overwhelming for a young man.
Luckily for the defender, his new teammates were extremely welcoming. They helped him and Wood to settle in.
Wells added: "Living away from your family gets tough but I'm happy that me and Harry [Wood] got to live together – that helped massively with settling in.
"The lads at the club have also been great with us, they welcomed us in with open arms." The 20-year-old says that "The first few weeks were a bit tough but it was good we were both there to settle in". He realises that being so far away from your family is "difficult" because "you have to catch a plane". He does, however, point out that he is "very grateful" for his family being so "supportive".
Glad to become Full Members Of The @MaltaFPA (Malta Football Players Assosiaction) Today. Special Thanks to the General Secretary @carlomamo for his support, who is an ex teammate of our ex Development Manager @TellusJustin pic.twitter.com/ONqgUpU88N

— Jordan Wells (@J_Wells00) August 14, 2019
Success in the Mediterranean
During his first season in Malta, Wells regularly featured in a side that secured promotion to the Maltese Premier Division. The promotion came despite the impact of the COVID-19 pandemic, that saw League One and Two cancelled.
For the club, this meant they had secured an impressive set of back-to-back promotions. With it being their 70th anniversary, this was a fitting way to end a special year.
Colin Ciantar, the club's manager and Vice President, said: "It is a great honour to achieve another top flight promotion.
"A promotion like this does not come on its own – it requires hard work, ambitions, a good plan and budget, a determination, a good setup and a great team of players, coaches, staff and administrators.
"We are very proud, but we must keep working harder to help our modest club get to the next level."
Although it was just his first season with the side, Wells understandably grew a connection with the club. Securing promotion was even more special for the 20-year-old as a result of this connection. It seems like being an English footballer abroad has its benefits on the pitch as well as off it.
He said: "It was a great feeling to get promoted". Not just for himself, but "for the club and players it was great to do it for them".
"With how it happened [being promoted on points-per-game basis] it wasn't the best, but it did feel like the hard work we put in was worth it."
A Maltese future?
With so much uncertainty around the current pandemic, it is unclear when Wells will be able to return to Malta. To begin his second pre-season with Lija and first in the Premier Division, travel restrictions would have to be lifted.
Yet, for Wells, the aim hasn't changed. He wants to get back to Malta as fit as possible in order to secure his spot in the first-team.
He stated: "I just want to go back to pre-season fit and healthy get myself in the starting line up.
"Ultimately, I just want to play at the highest possible level I can and just work hard and keep going."
For Jordan Wells, his career has only just begun, and the world truly is his oyster.
Whatever step he takes next will undoubtedly be another important one for this young English footballer abroad. These future steps will prove if the hardship he faced as a youngster truly did 'make or break' him.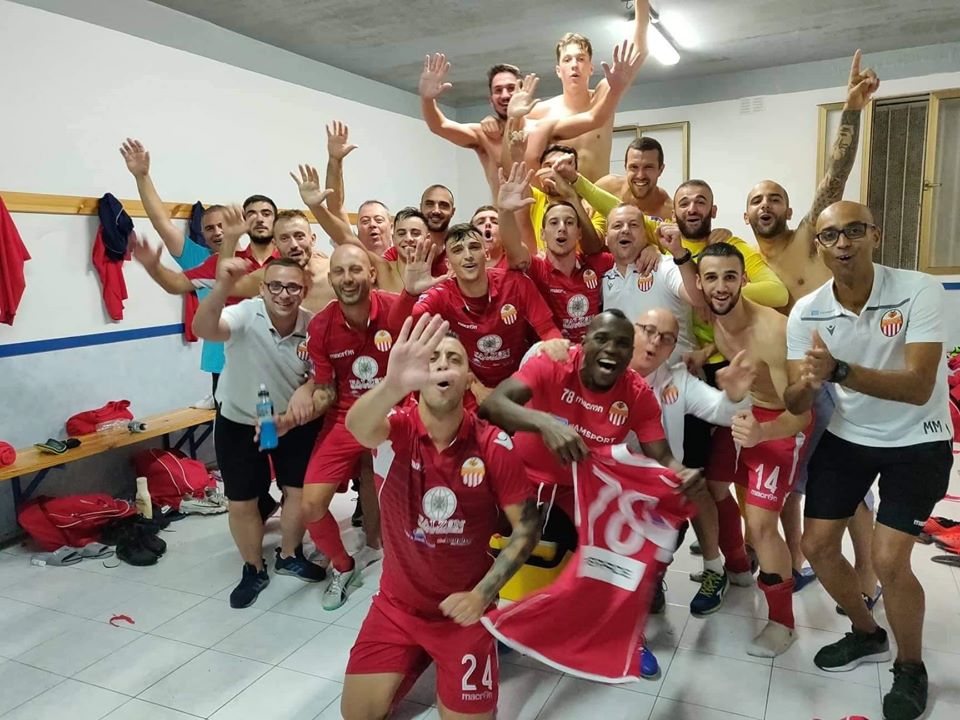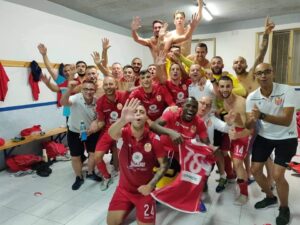 We hope you enjoyed the article 'English Footballer Abroad: Who is Jordan Wells?' Which other footballers would benefit from taking the step abroad? Let us know!
Read more on football here: