Formula 1 2020 Season Preview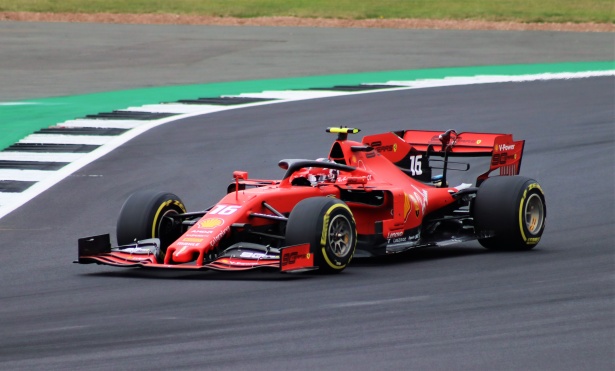 The 2020 Formula 1 season is finally set to return after a 7 month absence
With the Coronavirus pandemic delaying the start of the Formula 1 2020 World Championship, lights are finally ready to go out this weekend.
The return of F1 see's us start the season at Spielberg, Austria, a track where Max Verstappen has been victorious in his past 2 outings.
With it now being 7 months since the 2019 season finale in Bahrain, let's see what has changed in those long old months.
What has happened in the months without a race?
The season nearly started all the way back in March 2020 with the Australia Grand Prix. However, the night before Free Practice 1, Mclaren pulled out due to a member of their team testing positive for COVID-19. This made F1 review the situation and one hour before the practice was due to go ahead, the weekends activities were cancelled.
Since then we have seen cancellation of 7 races – The Australian, Dutch, Monaco, Chinese, Azerbaijan, Singapore and Japanese Grand Prix plus the rest of the original calendar's races either postponed or awaiting confirmation of race date.
Sebastian Vettel announced that him and Ferrari will be parting ways at the end of the 2020 season and is so far yet to find a new seat. Carlos Sainz will be replacing him with Daniel Ricciardo taking up the vacant Mclaren seat. So, with 1 seat empty at Renault, who will be taking it for 2021?
News came out in June that racing would begin in July with 8 races confirmed, all in Europe. These include:
Austrian Grand Prix – 3-5 July.                             Red Bull Ring, Spielberg
Styrian Grand Prix – 10-12 July                             Red Bull Ring, Spielberg
Hungarian Grand Prix – 17-19 July                       Hungaroring, Mogyoród
British Grand Prix – 31 July-2 August                  Silverstone Circuit, Silverstone
70th Anniversary Grand Prix – 7-9 August.         Silverstone Circuit, Silverstone
Spanish Grand Prix – 14-16 August                       Circuit de Barcelona-Catalunya, Montmeló
Belgian Grand Prix – 28-30 August                      Circuit de Spa-Francorchamps, Stavelot
Italian Grand Prix – 4-6 September                      Autodromo Nazionale di Monza, Monza
So here we are.
New Arrivals and New Returns.
 After the inclusion of 3 rookie drivers last season, 2020 see's just 1 join the grid, Nicholas Latifi. The Canadian joined Williams after replacing Robert Kubica. Lafiti earned his race in F1 after coming 2nd in F1's feeder series F2.
Esteban Ocon returns after being dropped in 2018. Ocon will team up against fan favourite Daniel Ricciardo at Renault, filling the seat of Nico Hülkenberg, who did not manage to get a seat at another team.
 Toro Rosso have got themselves a brand-new moniker in AlphaTauri. The team, according to Franz Tost and Helmut, will no longer be Red Bull's junior and more of an equal team.
2020 will be the last for Racing Point before they are rebranded as Aston Martin in 2021. This is due to a funding investment from Lawrence Stroll, father of Canadian driver Lance Stroll and owner of Racing Point.
Changes to race weekends due to COVID-19
To make the 2020 season happen, several regular occurrences at race weekends have been cancelled including drivers' parade, pre-race assembly for host venues national anthem and no spectators are allowed.
A modified podium ceremony is planned for after the races however those details have yet to be disclosed. FIA announced there will be limits to the amount of team personnel allowed on the starting grid to prepare the cars.
Who will reign champion this year?
With Lewis Hamilton gaining 5 out of the past 6 World Championship titles, it's hard to think he wouldn't reign supreme again this year. However, with the young guns of Max Verstappen and Charles Leclerc breathing down his neck, I'm sure it won't be easy for him.
Read more on Formula One here: