England's Relationship with Right-Backs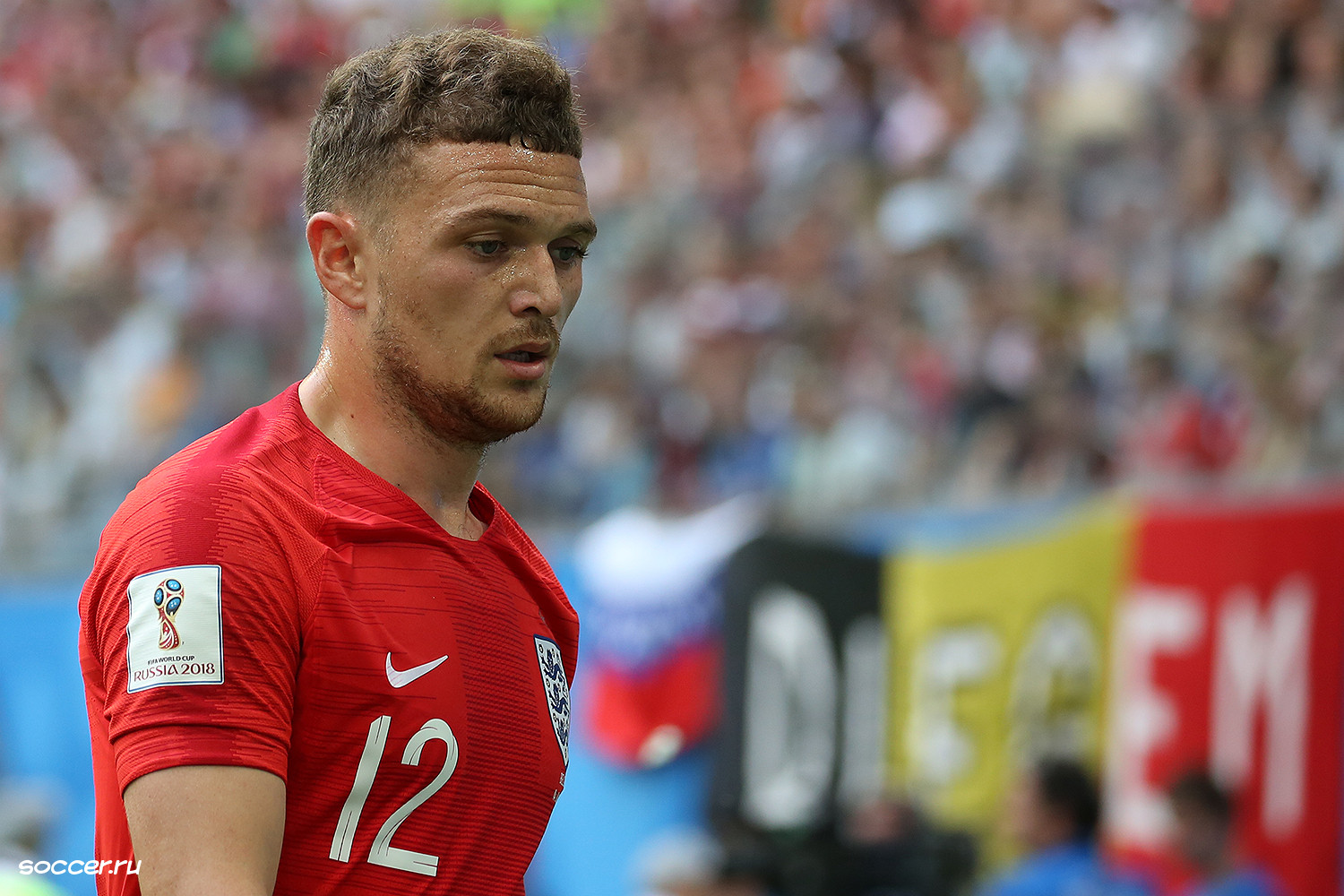 England's Relationship with Right-Backs
England currently has an abundance of attacking talent yet it is the right-backs who catch our eye where the choices are exciting. To be a successful right-back you have to be good going forward, have lots of crossing ability, an abundance of pace and also be able to defend. That is quite the handful. In this article we look at the options England have in this position and why the three lions are so successful with right-backs. 
What is a right-back expected to do?
Whilst back in the day right-backs were basically central defenders on the right, now they are expected to defend well and also attack down the wing, helping the winger to get crosses in. From a centre back on the right to a player who can attack strongly, this position is rapidly changing.
In the England mould, often when England play with a back three, the right-backs become wing-backs alongside the midfield on the right, allowing them more freedom to push forward. A player in this position must also forge a connection with lots of players on the pitch- including the left-back when they switch the play, a midfielder as they can connect the play to them and a forward by delivering balls into the box.
Finally, right-backs must possess an abundance of technical ability, providing a varying degree of options on the pitch. The best right-backs can play long balls, cross from multiple areas, pass to a winger on the overlap and also be able to play set-pieces such as corners and free-kicks.
We will run through the current players in contention for an England place, as well as potential candidates for the future.
The Options
Kieran Trippier
Kieran Trippier will forever be remembered for the stunning free-kick he produced in the 2018 world cup final versus Croatia and his excellent performances in that tournament. At 30, Trippier, or Tripps, has got lots of experience and recently captained the side for the first time against Wales. He offers lots of crosses from wide areas and is a good free-kick taker as mentioned.
He proves mentally resilient, as following on from a tough period he has been putting in great performances for both club and country once again. Trippier currently plays his trade at Atletico Madrid, where he plays as number 23, and he has been key to their current success. Trippier has 26 caps. 
Highest average player rating at Atleti and 6 assists in 19 matches. In my books Trippier is top 3 rb's in the world without a doubt https://t.co/0gknNUTEKC pic.twitter.com/ZBGHNgZf7f

— Johannes (@JohannesATM) April 7, 2021
Kyle Walker
Kyle Walker is almost certainly the most experienced in this list, with 55 caps to his name. A strong defender who can also play on the right of a back three, and also at right-back. He is described on the FA's website as a 'marauding right-sided defender with an imposing physique and bags of pace'.
The 30 year old Manchester City player made his England debut way back in November 2011. 
Who do you prefer: Reece James or Kyle Walker? 🤔🔥#EmiratesFACup pic.twitter.com/7mmPx3EK40

— Emirates FA Cup (@EmiratesFACup) April 16, 2021
Reece James
A Chelsea player with lots of aggression and beautiful crossing ability, James is a young talent who at only 21 already has 6 caps to his name. With lightning speed and sharp tackling he fits well into the England mould. The defender recently provided a great assist against San Marino, floating the ball with perfect precision and accuracy onto the head of Dominic Calvert-Lewin.
Still relatively new to the England squad, with his first call up coming in October 2020, he also has the eye for a stunner, his first premier league goal being a rocket from outside the box against Brighton.
Reece James' game by numbers vs. Porto:

100% aerial duels won
80% pass accuracy
70 total touches
5 clearances
4 tackles won
2 fouls committed
1 big chance created

An eye-catching display. 👀 pic.twitter.com/IuP3bfGKYx

— Statman Dave (@StatmanDave) April 7, 2021
Aaron Wan-Bissaka
Aaron Wan-Bissaka is an elite tackler who is speedy and very good on the overlap when attacking. After making his name at Crystal Palace, where he won the Eagle's player of the year award in 2018/19, he made a big move to Manchester United. His first season was a difficult one, but this season he has come into his own once again, helping the Red Devils become strong in defence.
In a recent demolition of Southampton, beating the coastal side 9-0, he was unplayable, and picked a goal and some assists. He has become a constant threat and yet at the same time reliable defender for United this season. At 23, Wan-Bissaka has never played for England despite being included in squads, but has made many appearances for the development level teams.
💪 Most tackles and interceptions combined in the Premier League this season

🥇 Aaron Wan-Bissaka – 135
🥈 Ruben Neves – 129
🥉 N'Golo Kante – 126 pic.twitter.com/saxVYrTL2C

— WhoScored.com (@WhoScored) April 12, 2021
Trent Alexander-Arnold
Despite not making the squad for this set of matches down to some arguably unimpressive performances at Liverpool, Alexander-Arnold is very good when on form and probably England's best right back when playing at his best. Only 22, he has 12 caps, some of which included when he travelled to Russia as part of the world cup squad.
Liverpool through and through, he was key to their champions league winning season in 18/19, and then again in Liverpool's title winning season. He is an insanely good crosser and takes great corners and can score from free-kicks. In many aspects he is similar to Kieran Trippier, only his defensive abilities are slightly lesser than the likes of Reece James, Kyle Walker and Kieran Trippier.
Trent Alexander-Arnold's stunning late winner from every angle 🤤pic.twitter.com/FcqPtoahNR

— Goal Africa (@GoalAfrica) April 11, 2021
Ainsley Maitland-Niles
A very versatile player who currently plays at West Brom on loan from Arsenal, Maitland-Niles is a young player at 23 years of age. The FA website say how 'his passing range, energy and pace make him a formidable and reliable option'. A right footed player, he received his first call up in August 2020 after a strong end to the season saw him play a key role in the gunner's FA Cup win.
Later that year in september, he was once again a key player for Arsenal, this time helping them win the Community Shield. Therefore he was added to the squad for the second time as England faced Iceland and Denmark in the UEFA Nations League. Maitland-Niles was also part of England's U20 side that won the U20 world cup in 2017. This season, he has collected 5 clean sheets.
Ainsley Maitland-Niles was awarded Man Of The Match in West Brom's massive 3-0 win against Southampton!

Brilliant to see🤩 pic.twitter.com/g7CCHgFSSw

— The Arsenal Review (@thearsreview) April 12, 2021
Joe Gomez
Joe Gomez may be injured for the long term, but he is still a great player who is young yet feels experienced. Whilst he is naturally a centre-back Gomez often fills in at right-back, and with his reasonable speed and aggression he is always a key player. An important part of Liverpool's recent success, he has played 11 times for Gareth Southgate's team.
Impressively, during the 19/20 season when playing for England, he played 258 minutes of football and managed to win 100% of his tackles, highlighting his value as a strong tackler. The Liverpool player made his debut in 2017 against Germany after England had secured qualification to the 2018 World Cup. However, he did not make the squad that travelled to Russia.
NEW: Joe Gomez provides fitness update.https://t.co/1QPBCgl9SB

— Anfield Watch (@AnfieldWatch) April 9, 2021
Kyle Walker-Peters
Whilst he has never played or been included in Gareth Southgate's squads, he has been often unplayable for Southampton and is now one of the best right-backs in the Premier League. With 9 clean sheets and 2 assists this season he is clearly an important part of Southampton's good season, and it was only when he got injured in which they crumbled to the other side of the table, one of the results being a 9-0 loss to Manchester United.
Recently in January, he was given Man of the Match after keeping the likes of Salah and Mane at bay in his team's impressive victory over Liverpool. In the 17/18 and 18/19 season he managed 5 assists( he was a Tottenham player then) and his playing ability has only got better since. He has been included in U19 and U20 teams, and will surely soon be playing at senior level.
📆 A year on since we nabbed @KWPeters…

We think he's slotted in just fine 😁 pic.twitter.com/6Y6B0bei8V

— Southampton FC (@SouthamptonFC) January 29, 2021
James Justin
Another injured star, Justin was at the height of his career and was popping up with tackles, crosses and long balls all over the place for Leicester. A player who also has an eye for a stunner after sending one in recently in the FA cup, he has lots of pace and is particularly good at running in behind the defence to cross from wide areas.
He is also very good at using width to his advantage, often sprinting past players on the sideline yet somehow keeping the ball. His defensive work is very good as well. Once he gets past his injury, a England call-up must be imminent.
Truly gutted to sustain this type of injury. Will do everything in my power to get back on the pitch🤞🏾 Luckily i've got the best people and facilities around me to help me get through this💪🏾I'd like to thank everyone for the messages as it means a lot to me and my family💙 pic.twitter.com/vP8XwjeW2y

— James Justin (@jamesjustin98) February 12, 2021
Matty Cash
When Aston Villa bought Nottingham Forest right-back for £16 million, it certainly raised a few eyebrows. Well what a move it has turned out to be. Only 23, Cash has now seemed like a bargain, with his defensive aggression and intelligence key to Aston Villa's move from Relegation favourites to european contenders. Despite recently getting injured, he is back and playing, though had to endure a tough game against Spurs on Sunday 21st of March.
His attacking work is good yet will need improving, but hopefully he can hone his good crossing ability, which he uses to take some of Villa's corners, to help him. Interestingly, Cash was mentioned in a recent Gareth Southgate press conference where he was praised, so perhaps a England call-up is closer than it looks.
Our 𝗥𝗕 loves a tackle. 💥@MattyCash622 💪 pic.twitter.com/1FBXMlhKEh

— Aston Villa (@AVFCOfficial) April 6, 2021
Max Aarons
Despite now playing in the Championship after Norwich's relegation last season, Max Aarons is a hugely impressive talent who can help with attacks and is even better when defending. Last season when he was in the Premier League he flourished, despite being in a struggling side. In fact, he managed to make 178 recoveries and won 167 duels on top of 5 clean sheets.
His form has continued this season and the Norwich man has been linked with Bayern Munich and Barcelona! Aarons has played multiple times for England under 21's and with Norwich now promoted to the Premier League, he will have a chance to flourish at the top once again.
Everton are interested in signing Max Aarons from Norwich this summer. The full-back will likely cost around £30m but the Toffees will hope to drive down that price tag. (Source: The Times) pic.twitter.com/qrLJ1RQu4K

— Transfer News Live (@DeadlineDayLive) April 14, 2021
Tariq Lamptey
Tariq Lamptey is an exciting young right-back for Brighton who offers an impressive amount of football intelligence for his young age, yet is one of a few to be currently injured at the moment. This was untimely as he was in very good form when he was put on the sidelines. With a reasonable amount of pace, Lamptey doesn't let his size affect him, and is a fearless player who always plays with confidence.
The Brighton man is in his first season at the Seagulls after making a switch from Chelsea, where he came through many of the ranks. It would have been a hard choice, but Chelsea will be regretting letting him go for a long long time. Lamptey has played once or twice for the England U21s. He is also eligible for Ghana.
Feels goood to be back 🙏🏾 #TL⚡️ @OfficialBHAFC pic.twitter.com/onkRd7XS5V

— Tariq Lamptey (@TariqLamptey) February 25, 2021
James Tavernier
Whilst many won't know of him, James Tavernier is a key part of Rangers success this season, scoring many goals from penalties and a few from open play. He is currently injured yet when he is playing he is one of Rangers main threats, if not the main threat. He is one of the Scottish Premierships top goal scorers, scoring over ten and also one of the top assisters.
He is also a good defender and captains his club, down to his powerful leadership. Questions may be asked about whether the Scottish Premiership has prepared him adequately for international football but we disagree. Once he is back from injury he can start getting back to that great form and perhaps even turn the head of Gareth Southgate. 
⚽️ GOAL OF THE DAY: James Tavernier v Peterhead pic.twitter.com/xz7kyj8xP0

— Rangers Football Club (@RangersFC) April 10, 2021
Who played in the March International break?
Only Reece James, Kyle Walker and Kieran Trippier made it into the most recent squad, with the latter only playing 45 minutes. Many would say this is unfair as the other two got many chances with Kyle Walker having two starts and Reece James playing two lots of 45 minutes.
It may be down to Southgate deciding that Trippier was not too good against San Marino, but this was Trippier's last chance to impress, the same with the other two, so it seems slightly strange. It is also strange as he has been putting in great performances for Atletico Madrid who are currently 1st in La Liga. Reece James was very good when he played and was a reliable option who was attacking when needed and defending when England were under threat.
Kyle Walker added to his many caps, he has 55, and his experience is clearly helping his confidence, with the Man City man making some impressive turns. But once again, players like Aaron Wan-Bissaka missed out, in what have been a big blow for his Euro chances.
Conclusion
The conclusion to be made here is that the quality of England's right-backs is rapidly rising. Many of the players listed have been academy bred, so hats off to the club academies who coached them. Who is the best is very difficult to tell, with so many different qualities and strengths. One thing for sure is that Gareth Southgate will have a very tough decision when it comes to the Euros, and even looking beyond that to Qatar 2022, the next World Cup.
By then many youngsters such as Japhet Tanganga will hopefully be getting more game time then, making that decision even harder. So who do you think? Should Southgate stick with the players he is using at the moment? They will need to be at their best if the others keep up this form, hence pushing them to the limit! One thing is for sure; England look very strong in this position.
We hope you enjoyed this article 'England's Relationship with Right-Backs'. Which right-backs do you think should make Southgate's EURO squad? Let us know!
Read more on football here: