What's Causing Aston Villa Problems?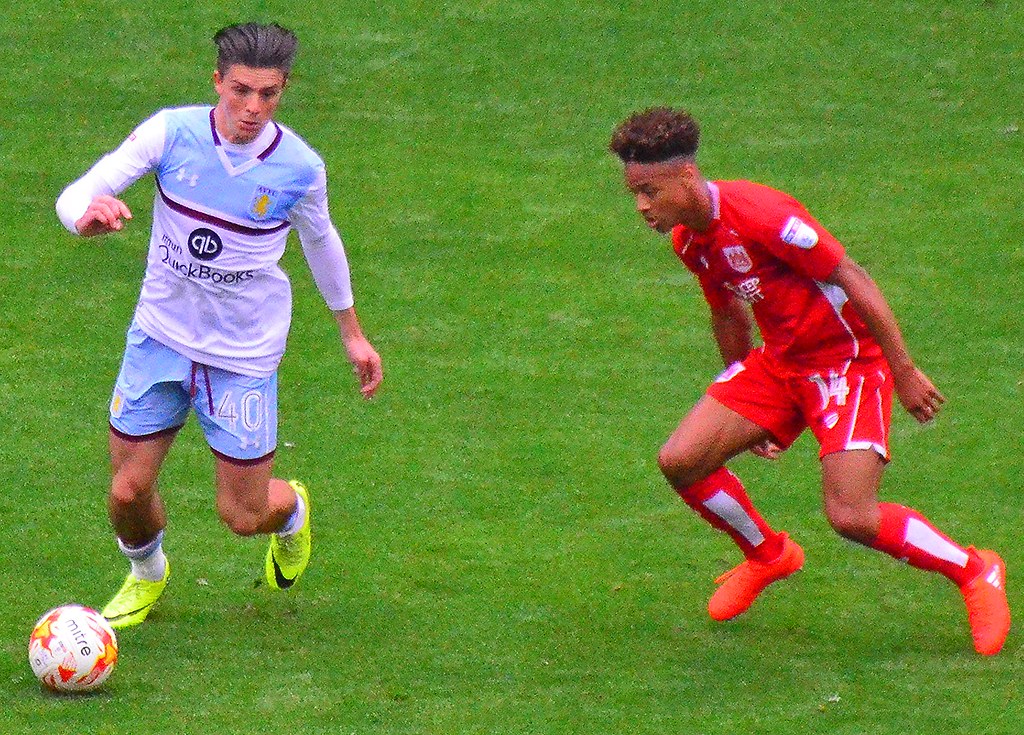 West Midlands club plagued by defensive frailties as they attempt to avoid Fulham's fate
One of the top spenders of the 2019-20 season, Aston Villa languish in 19th as relegation looks imminent after another insipid display on Saturday at home against Wolverhampton Wanderers. The script of their season seems to have run its drab spiel over and over. If it has to be encapsulated in a few words, then lack of creativity and enterprise would find regular mentions. We take an in-depth look at what is causing Aston Villa problems.
The beginning
Let's start from the beginning, as Villa came back to the top flight after three seasons in the Championship. Their performance at Wembley in the play-off final against Derby County also beefed their kitty enormously. As a result, they went into the market and spent big on the likes of Tyrone Mings (£20m), Wesley Moraes (£22m), Matt Targett (£17m), Douglas Luiz (£15m), Marvelous Nakamba (£12m), among as many as seven other signings in the summer of 2019. In total, the club spent a whopping £136m on its squad and this made them the Premier League's third highest spenders, after Arsenal and Manchester United.
The spending did evoke similarities with Fulham last season, who went down immediately upon their return after spending big. Worryingly, players brought in over the summer and January transfer window have failed to provide decent returns. Returns which, at the very least, are needed to survive, if not thrive, at the top level.
Early encounters hinted at the problems Aston Villa faced. The early games also suggested that the season would be long and hard for their supporters. They registered only a solitary win (at home to Everton) in seven games. The likes of Wesley and Douglas Luiz showed promise and scored goals, but they were lacking in consistency. Villa conceded goals on every occasion, except two, in those early days. Their poor start to the season meant that Villa were playing catch up from the start.
Inconsistency the only consistency
A trip to Norwich, who were promoted with Villa, saw the Birmingham club record a thumping victory, scoring five goals. Jack Grealish, whose performances in the championship made manager Dean Smith give him the armband, was now coming into his effervescent best as he was proving to be the fulcrum of the side. However, his control in the midfield and then going back to help turn the possession from deep in their defence also started to effect the team in lack of meaningful breaks and scoring opportunities.
Villa were scrambling for points at the halfway stage of the season, and had managed only five wins and 18 points. In the January transfer window, they garnered mixed signals again as they bought goalkeeper Pepe Reina and midfielder Danny Drinkwater.
Drinkwater, especially, has had little game time ever since a remarkable, title-winning season with Leicester City in 2015-16. He started the 6-1 hiding against Pep Guardiola's rampant Manchester City side. The third signing – Tanzanian striker Mbwana Samatta from Belgian club Genk, hasn't proved as successful as the manager and the club would've hoped, particularly given the situation now the club finds itself in.
A mixed bag after return for Villa
Ever since Project Restart, Grealish has been trying to guide the team from a holding midfielder position. On Saturday, against Wolves, that was even more evident than before. In doing such heavy lifting, Villa's attacking prowess has been compromised.
Furthermore, midfielder, John McGinn, has comeback after a long layoff from injury and is just feeling his way back in. For the club though, time is fast running out. They need 13 points from six games to reach the mythical 40-point mark to stand a chance of avoiding relegation.
Another day, another Jack Grealish story!

The papers say Manchester City are keen on the Aston Villa man.

Here's all the latest transfer gossip➡ https://t.co/vwoOVit1OY pic.twitter.com/2YmXRpw7tT

— BBC Sport (@BBCSport) June 30, 2020
The team resumed their season on June 17 against Sheffield United and were lucky to come away with a point. Goalkeeper Orjan Nyland's mistake of bundling into the goal with the ball was somehow missed by Hawkeye and the referees, earning Villa a goalless draw. Against Chelsea, the team went in front but were undone by two quick goals in the second half. The team didn't recover from that. Against Newcastle, Villa managed to equalise in the last ten minutes, thanks to Ahmed Elmohamady's strike. They returned from St James' with a point, in a game which, in hindsight, was there for the winning.
As said earlier, against Wolves they didn't create enough and even after having gone a goal down in the second half they had time to get an equalizer. The team looked jaded, however, and when they had chance to counter-attack, Wolves got their players back in numbers to slow down the move.
Off-field incidents cause Aston Villa problems
In late March, Grealish was involved in an accident as his shameful transgression of lockdown protocol came to the fore. To his credit, he apologised for his judgment of error at a critical time in the fight against coronavirus.
Then, in late May, manager Dean Smith's father Ron Smith passed away after being diagnosed with Covid-19. The 79-year-old was battling dementia and his passion and services for the club were long acknowledged. He had been a steward at Villa park and was present in 1982 during one of their finest hours, winning the European Cup in Rotterdam. Grealish also acknowledged the role of Smith in shaping his career and said he and his teammates would want to avoid relegation more than anything now.
A tribute at Villa Park this evening for Ron Smith, father of Head Coach Dean, who was a loyal supporter and much-loved steward for many years but sadly passed away last month.

Holte Ender in the Sky. 💜#AVFC pic.twitter.com/paFRJpN3yR

— Aston Villa (@AVFCOfficial) June 17, 2020
All to play for in last six games
Manager Dean Smith points to the congested fixtures since the resumption as a factor in their poor return. On the face of it, four games in 12 days do look draining. Considering peak summertime and players who last played over 100 days ago, it is understandable that they remain in the relegation scrap. But after four games and two points, lamenting the cramped fixture list also points towards desperation. Each team is in a similar boat, so are Villa guilty of clutching at the straws?
Given Villa play champions Liverpool next and then host Manchester United who have an eye on top four finish, it looks as though they may have left it a tad too late. The Premier League is known for surprises and Villa would love to shock everyone by surviving. The equation is simple, get at least three wins. After United, they play Crystal Palace, Everton and then Arsenal. At a time when they're struggling to score and keeping opposition at bay, these teams are risky to come up against.
Aston Villa really need some inspiring performances now. It could come down to the final day of the season against West Ham.
We hope you enjoyed the article 'What's Causing Aston Villa Problems?' What can Villa do to stay up? Let us know!
Read more on football here: