Liverpool Transfer News: Assessing their window so far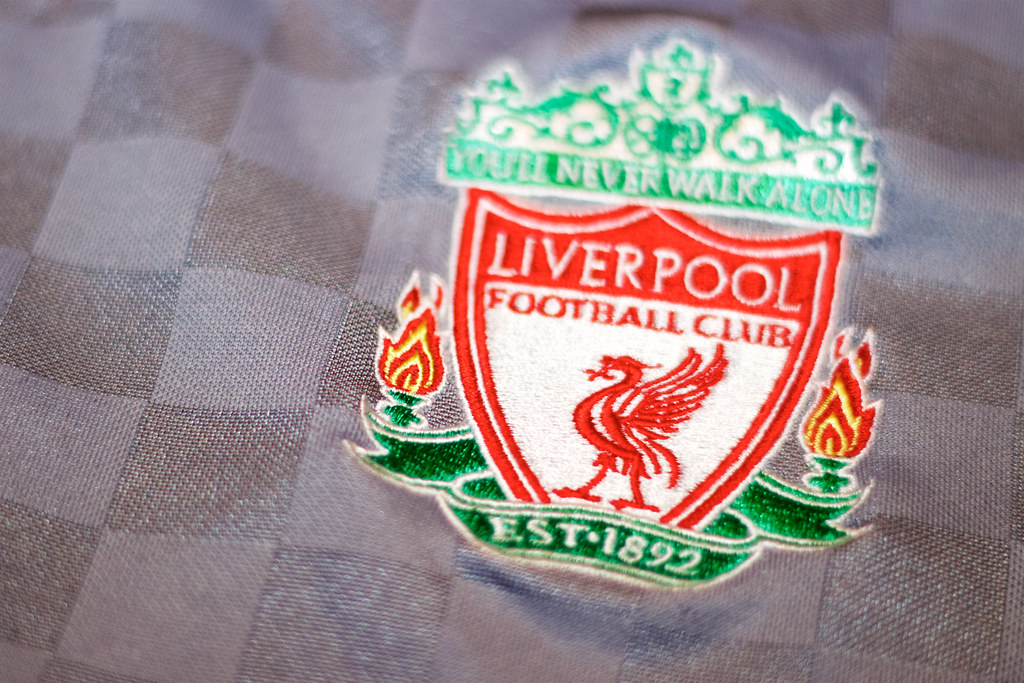 Has the summer transfer window been a success for Liverpool so far?
Liverpool Transfer News: Assessing their window so far
This summer transfer window has been a very busy one so far. Multiple players being signed for around £100m, PSG assembling a contender for greatest XI in football history and financial issues at Barcelona making headlines. The Premier League in particular has been very busy so far this window. The top clubs are spending the big bucks to push for the title. The likes of Crystal Palace and Aston Villa have also had excellent windows. However, there is one top club that has been rather quiet. There seems to be a little amount of Liverpool transfer news compared to previous years.
The summer transfer window is a key period for clubs to improve their squads ahead of the next campaign. Following Liverpool's injury crisis last year you would imagine they would be spending big to fill the gaps. However, their transfer window has gone under the radar thanks to the business of Manchester City, Manchester United and Chelsea.
In this article we take a look at Liverpool's transfer dealings in this window so far and what else could happen before the deadline. We assess whether the window has been a success or whether more needs to be done. Let's start with what business has been done so far.
Incomings
Liverpool have made just one signing so far this window and that is the centre back Ibrahima Konate. The 22 year old was signed from RB Leipzig for £36m and has signed a five year deal with the Reds. A new centre back was certainly needed after the events of last season so this is a great buy. Konate will likely compete with Joel Matip and Joe Gomez for the right centre back slot next to Virgil Van Dijk.
Konate will also act as long term replacement for Matip who is now 30 years old. The club has been very strict in recent years with terms of contracts to players over 30. It is not unlikely that Matip will depart in the next few seasons due to this. His contract expires in 2024 so Liverpool may wish to cash in before this to avoid losing him on a free. This will boost Konate's game time making him a key player in the future.
Konate is certainly a good pull for Liverpool. He has impressed in the Bundesliga the last four years and will improve his game in the Premier League. However, the question remains are more signings needed. Liverpool agreed a deal for Konate way back in May and since then there has been minimal activity around more signings. With not much Liverpool transfer news coming out off Anfield at present, another injury filled season could prove costly if more signings are not made.
Can't wait to have you here, @IbrahimaKonate_ ♥️🇫🇷 pic.twitter.com/GrJAesRrKl

— Liverpool FC (@LFC) May 28, 2021
Outgoings
The biggest departure from Anfield this summer is Georginio Wijnaldum. Wijnaldum is the latest player to fall victim to FSG's strict contract terms. Contract negotiations broke down last summer when the two sides couldn't agree terms. This allowed Wijnaldum to leave as a free agent in July and he was snapped up by PSG. Wijnaldum is undoubtedly a huge loss for Liverpool as he has been a key player for the last five years.
Allowing Wijnaldum to leave could be very costly, especially with no replacement being brought in thus far. Wijnaldum played 51 games for Liverpool last season and these minutes needs to be filled up somewhere. Curtis Jones is likely to fill the bulk of it but that is a big step up for the young lad. A replacement will not be needed if Naby Keita and Alex Oxlade-Chamberlain can stay fit but every Liverpool fan knows how unlikely this is.
Elsewhere, Liverpool have been able to cash in by selling some of the deadwood. Marko Grujic, Taiwo Awoniyi and Harry Wilson have all departed for a combined £30m. Getting £30m for three players that were not even close to getting first team appearances this season is excellent business. This frees up some funds for any potential signings the club wants to make before the end of the window. There may be some more departures before the deadline as well which will be covered later.
Confirmed: @GWijnaldum will wear the number 1⃣8⃣ shirt this season! pic.twitter.com/5km7GHegYF

— Paris Saint-Germain (@PSG_English) July 22, 2021
New Contracts
Tying down current players on long-term deals is the key to Liverpool's strategy this window. At the start of the window youngsters Harvey Elliott and Caoimhin Kelleher signed new five year deals. This shows they are both certainly in Jurgen Klopp's plans going forward. Elliott is set for a breakthrough season with the first team. Klopp is playing him in multiple different positions during pre-season to see what is his best role for the team. Kelleher's deal confirms him as Liverpool's long-term number two behind Alisson Becker.
In the last week, Trent Alexander-Arnold, Fabinho and Allison have all signed long term contracts. Liverpool can't afford a repeat of the Wijnaldum situation so securing new long term deals for crucial players is very good business. Virgil Van Dijk, Sadio Mane, Mohamed Salah and Andy Robertson are all said to be in negotiations with the club about long term deals as well. If Liverpool can get all these deals completed that would be huge for the club's future.
However, there is one contract negotiation that has not gone well and that is with captain Jordan Henderson. Henderson's current contract expires in 2023 and he was in talks with the club during the summer but no progress was made. As reported by The Athletic, dialogue is still ongoing but the club are keen to prioritise deals for the players mentioned previously. This situation draws a lot of parallels to that of Wijnaldum which is a worry for Liverpool fans. It is reported that Liverpool will look to sell their captain next summer if there is still no progress made.
That is everything that has happened at Liverpool so far this window but what else could still happen before the deadline?
Plenty of memories already made…and there's many more to come 🇧🇷 🤩#AB1 pic.twitter.com/ciZ79BZP1V

— Liverpool FC (@LFC) August 4, 2021
Potential Departures
The most likely player to depart before the end of the window is Divock Origi. Origi struggled for game time last season as Roberto Firmino and Diogo Jota competed for the striker spot. That is likely to be the case again this year. Takumi Minamino has returned from his loan spell at Southampton and looks like he is staying to fight for his place. Klopp has also been playing Oxlade-Chamberlain as a false nine in pre-season so it appears Origi has fallen far down the pecking order. Wolves are amongst those said to be interested in signing Origi but Liverpool's £20m asking price is putting clubs off.
Xherdan Shaqiri is enough that could leave Anfield. It was reported a few weeks ago that he told the club he wanted to leave. There is reportedly interest from sides in Italy and France. Liverpool appear happy to cash in as Harvey Elliott looks like he will be filling Shaqiri's spot on the bench. Liverpool are also said to be interested in a couple of wingers, which will be covered later.
Other players that could depart are Ben Davies, Nat Phillips and Loris Karius. Liverpool will be keen to cash in on Karius while they can because he contract expires next summer. Davies has been heavily linked with a loan to a Championship side with Sheffield United currently favourites. Phillips is reportedly a target for Brighton as they look to replace Ben White. All three are likely to struggle for game time next season so it would make sense for Liverpool to let them leave.
Lyon have joined the chase for Xherdan Shaqiri but the two clubs currently far apart in terms of valuations. #LFC holding out for £12 million. With LFC having the option to extend his deal by 12 months, he's effectively under contract until summer 2023.https://t.co/WRclBzdDgW

— James Pearce (@JamesPearceLFC) August 9, 2021
Potential Signings
As stated earlier things have been very quiet at Liverpool since the Konate deal. However, following Liverpool's friendly with Athletic Bilbao, Jurgen Klopp hinted that there may be more to come from Liverpool before the deadline. There is still time for Liverpool to sign a replacement for Wijnaldum. Things have quiet since links to Atletico Madrid's Saul Niguez died down. There have been a lot of names thrown around over the course of the window but the current favourite appears to Real Betis midfielder Guido Rodriguez. However, Liverpool are nowhere near agreeing a deal.
If Liverpool are to sign another player before the deadline it looks likely it will be a winger. The Reds have been heavily linked with West Ham's Jarrod Bowen in the last month. More recently Liverpool have emerged as favourites to sign Bournemouth winger Arnaut Danjuma as he wants to return to the Premier League. It is unlikely that both will sign, it will be a case of one or the other. Either would be a perfectly good option to bring off the bench and would provide good cover if one of the front three got injured.
The African Cup of Nations is due to take place in January of this season meaning Liverpool will be without Sadio Mane and Mohamed Salah. This will mean other attacking options will be needed to play. If injuries are suffered around this time Liverpool may struggle for options, so signing one of Danjuma and Bowen would make sense. Liverpool have been loosely linked with signing a back-up striker so that may still be an option. However, number one target was reportedly Donyell Malen but Borussia Dortmund beat them to the deal.
Jurgen Klopp has said "there might be something happening before the end of the transfer window…"

— DaveOCKOP (@DaveOCKOP) August 8, 2021
Verdict
Overall, the window so far for Liverpool has been very solid but nothing special. Konate is a great signing and will improve the squad. The new long term deals given out to key players is also very good business and lowers the risk of them getting poached by richer clubs. However, Wijnaldum is a massive loss and not signing a replacement is very risky considering how crucial he was last season. The lack of signings may cause a problem as the teams around Liverpool in the table are significantly improving. Manchester City, Manchester United and Chelsea have all spent over £100m this summer so Liverpool risk falling behind if signings aren't made.
So far I'd give Liverpool's transfer window a 5/10 but there is time to improve this. If long term deals are secured for the likes Van Dijk, Salah etc and at least one more signing comes through the door before the deadline then the window will be a success. However, at this point I worry that not enough has been done to keep up with the others in the title race. Failure to strengthen in the window could even be fatal to top four hopes if Liverpool face another injury filled season. The red half of Merseyside will certainly be hoping for some exciting Liverpool transfer news over the coming weeks.
With 23 days to go, the transfer window clearly hasn't finished yet for #LFC 🔴https://t.co/jZmJ3znxNb

— Ian Doyle (@IanDoyleSport) August 8, 2021
We hope you enjoyed the article "Liverpool Transfer News: Assessing their window so far". What are your thoughts on Liverpool's transfer window? Let us know!
Read more on football: