The Harry Kane Transfer Saga – What is the Spurs Striker's Next Step?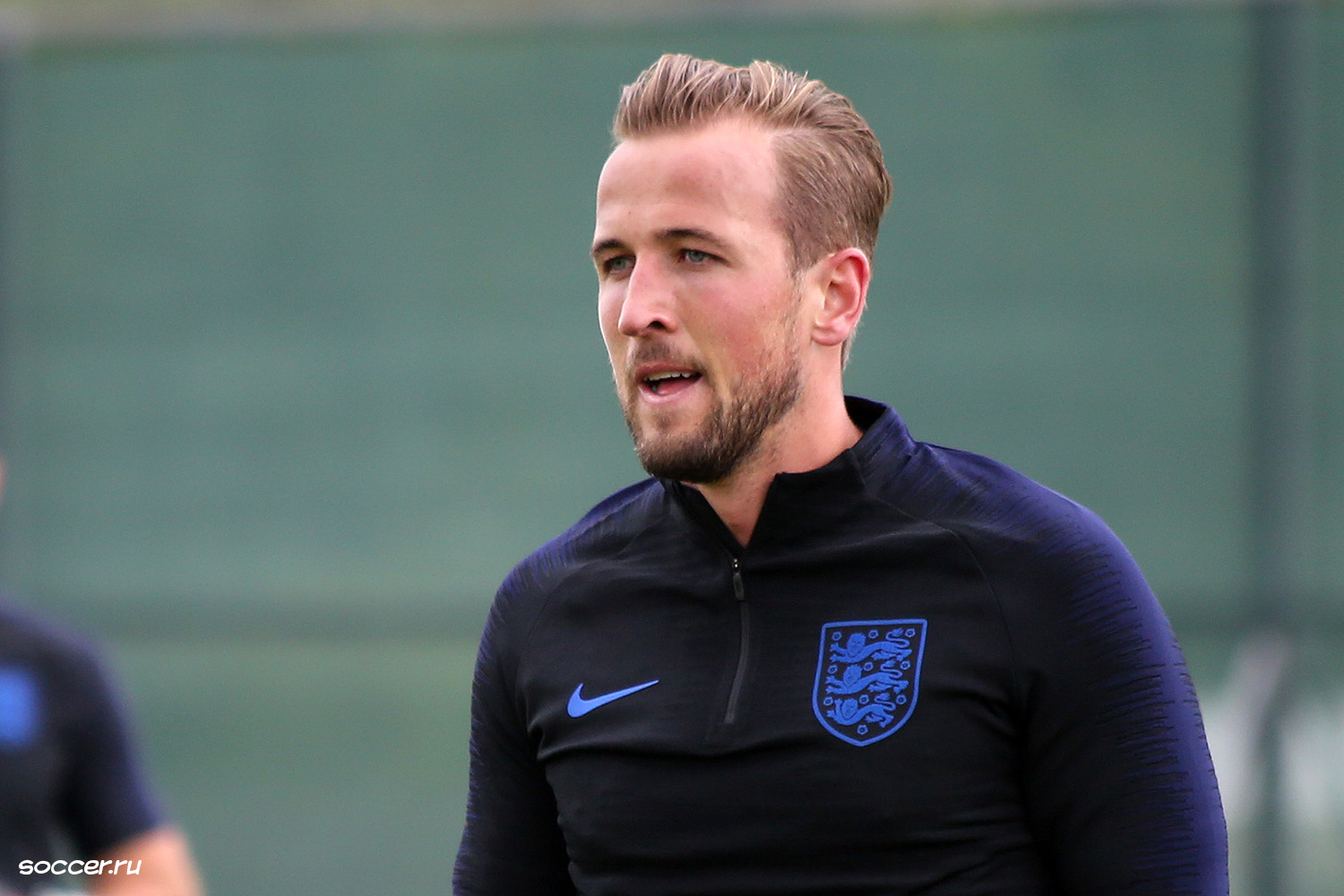 The Harry Kane Transfer Saga – What is the Spurs Striker's Next Step?
Over the past seven seasons, Harry Kane has transformed into one of the top forwards in world football. The English talisman has scored over 250 goals for club and country in this space of time, with many assists also to his name. His contribution has given Tottenham Hotspur life to reach the UEFA Champions League on four occasions. He is one of the hottest transfer targets in world football currently because he has stated he wants to leave Spurs, likely so he can win trophies.
Agonisingly for Spurs and Kane, they have come so close to glory several times in the past few years but have failed to win a major trophy. One Champions League final (2018-19), two EFL Cup finals (2014-15, 2021-21) and a few Premier League challenges, but no first place to be seen. Now, Kane has ran out of patience as he has expressed his desire to leave the club.
Roy Keane says Harry Kane must leave Tottenham if he is to make the most of his career.

— Sky Sports (@SkySports) March 29, 2021
It is merely a matter of when Kane will leave Spurs rather than if. Daniel Levy is keen to keep him at the club because he is their most important player currently. Kane's impact has been immense, changing their fortunes over the past few seasons in terms of league position. Despite no major trophies, he has provided Spurs with a fighting spirit. Winning the Premier League Golden Boot on one occasion is incredible, but to win it three times shows he is world class.
Aside from his goals – which have obviously been important – Kane possesses other qualities that have made him such a sought-after player. Last season for example, he achieved the most assists alongside the most goals in the Premier League. This is due to his partnership with South-Korean forward Son-Heung Min but also his remarkable passing range. He is also fantastic at moving defenders out of position and holding up the ball, encouraging his fellow attackers to move into space and get in behind defenders. All these qualities make him versatile and a complete forward. Kane can also be a leader on the pitch, wearing the captains armband while playing for England. As long as he remains central and is used in attacking opportunities, Kane will flourish almost anywhere.
Most goals in the Premier League in 20-21: Harry Kane (23)

Most assists in the Premier League in 20-21: Harry Kane (14)

How good could he be under Guardiola? 🔥 pic.twitter.com/MG2jQrrIyh

— Goal (@goal) August 8, 2021
Harry Kane Transfer News – Where will Kane end up?
Kane is looking to leave this summer, but unless Levy can promise a great influx of talents, this coming season will be his last at Spurs. This looks extremely unlikely because of the debt from building their new stadium and because they do not possess the riches the likes of Chelsea and Manchester City do. Even if they were to spend many millions, would it go on the right players? If there is a team who have spent their money poorly in the Premier League, it is Spurs.
Since the departure of Gareth Bale in 2013, Kane and Son are perhaps the only two attackers alongside Christian Eriksen who have been at the level Spurs need. Erik Lamela, Roberto Soldado, Fernando Llorente, Steven Bergwijn, Vincent Janssen and more have severely underperformed which has cost them. If Kane leaves, who can Spurs realistically bring in to replace their star player?  To make matters worse, who can they attract when they play in the European Conference League? Many of the top players will be at sides in the Champions League or Europa League, only making this situation worse.
BREAKING: Tottenham head coach Nuno Espirito Santo says Harry Kane will be available to face Manchester City in Sunday's Premier League season opener.

— Sky Sports News (@SkySportsNews) August 9, 2021
Establishing that Kane could leave the North London club, the next challenge is to decide who he joins. Many clubs can be ruled out simply for Kane's price tag. FC Barcelona and Manchester United can be ruled out this summer due to financial fair play and money spent this window respectively. Although, there is nothing saying that Man Utd have ended their interest in Kane, as next summer they could look to bring him in if he still at Spurs. There are five clubs I believe who may have a chance to sign Kane this summer or next. These are Man City, Man Utd, PSG, Juventus, Real Madrid and Inter Milan. All of which could use Kane because either their main striker has a limited time left at the top, or because they lack a top striker in the present.
Harry Kane to Man City?
Out of the five, Man City is the most likely destination. Pep Guardiola has recently brought in fellow English playmaker Jack Grealish for £100 million but is still looking to make the Kane deal happen. Guardiola has confirmed his interest in Kane but has also stated 'If Tottenham don't want to negotiate, it is finished'. Perhaps he is referring to the fee set by Levy or simply the transfer of Kane to a Premier League rival. Either way it seems very dependent on the board at Spurs.
🗣️ "If Tottenham don't want to negotiate it is finished"

🗣️ "Harry Kane is an extraordinary striker and of course we are interested in him"

Pep Guardiola has the latest on Manchester City's interest in Harry Kane pic.twitter.com/8AUTqJTjCh

— Sky Sports News (@SkySportsNews) August 6, 2021
I would imagine Kane to keep a high line alongside the two wingers, working as a target man for low crosses and a poacher for any deflected attempts or goalmouth scrambles. He could also sit on the edge of the box during attacks and either shoot or provide a precise pass to directly set up a shot. With Kevin de Bruyne in the side, it would be sensible for Kane to stay higher and let the Belgian control the game with his passing range, rather than coming deeper for the ball. To create space however, Kane could drop deep, providing the space for the likes of De Bruyne to pass into.
Next is Man Utd but it's less likely. Aside from Wayne Rooney, Man Utd have not had a long-term prolific striker within their squad for a while. Zlatan Ibrahimovic, Romelu Lukaku, Radamel Falcao and more have been at the club for the short term. Even Robin Van Persie was at Old Trafford for just three seasons. Chopping and changing strikers so often can be risky, so having Kane as their main striker for at least five seasons could provide them with a reliability in front of goal, as Uruguayan striker Edinson Cavani is 34 years old currently. Despite Spurs' hefty asking price, Man Utd need a world class striker who can guarantee at least 15 goals in the league every season for several years, to get back to the top of English football. I am doubtful of this transfer with the current asking price.
EXCLUSIVE: Ole Gunnar Solskjaer told to pip Man City to Harry Kane – because the title will followhttps://t.co/83zsQQwdz9 pic.twitter.com/hh4d2Qh9aA

— Mirror Football (@MirrorFootball) August 8, 2021
If Man City is not the destination, Paris Saint Germain seem the next most likely. Like Man City, PSG are will spend to get who they want. Unlike City, they can break the market and pay even higher fees. The recent departure of Lionel Messi from FC Barcelona has tempted the French giants instead, as they would not pay a transfer fee. Messi is also one of the best footballers of all time, so why would a club as wealthy as PSG turn that opportunity down?
If Kane moved to PSG, he could work as a false nine, being a great provider for Kylian Mbappe and Neymar Jr. Usage in this position would not hamper his goal-scoring chances because his decision making is great, meaning he will know when to pass or shoot. He could also establish himself as a complete forward, if current manager Mauricio Pochettino allows him the freedom. Mauro Icardi is still a good player but not at the level he once was. So, Kane would be a fantastic upgrade in the centre of a three-man attack.  To potentially fund the Messi transfer, they are willing to let Icardi leave, showing PSG's desire to upgrade.
BREAKING: Tottenham head coach Nuno Espirito Santo says Harry Kane will be available to face Manchester City in Sunday's Premier League season opener.

— Sky Sports News (@SkySportsNews) August 9, 2021
I feel as though Real Madrid and Juventus are in a similar position with their striker situations. Karim Benzema and Cristiano Ronaldo are 33 and 36 respectively, meaning they need to be replaced soon. Both destinations are long shots for Kane but hypothetically, he would be a fantastic acquisition for either European giant. Like Barcelona, Real Madrid have debts that hamper their chances of signing any player over £100 million. Besides, the last time they did this was Eden Hazard and he has been woeful signing due to poor performances and injuries. Only five goals in two years makes it safe to say that Hazard has not been a worthwhile signing, so why take such a large risk again with Kane? Perhaps signing a younger and cheaper striker soon is an alternate course of action.
For Juventus, I can see Kane playing higher up the pitch and being told not to drop back if they play a 3-4-1-2 formation. He could work as a target man who holds the ball while his partner makes runs in behind. By no means would Kane not be able to get in behind and take chances either, in fact he would be very capable to play that role. Sometimes when he drops deep, he is trying to bridge a gap between defence and attack. With a midfield five (including an attacking midfielder), Kane would be better utilised further up the pitch. If Juventus are to play 4-4-2, Kane could drop and act as more of a second striker, but the intensity of press is an important part of Juventus' game, so this may not work.
As for Real Madrid, Kane could play similarly to Benzema. Holding up the ball, finishing with both feet or his head and setting up himself and others with his creativity are attributes Kane possesses. He can play confidently as a centre-forward and take an opportunity, whether he makes it or he is set up by the likes of Toni Kroos or Luka Modric.
✅ Bojan seals move to Japan

❓ Harry Kane to move if Spurs land Lautauro Martinez?

🇫🇷 Lionel Messi set for PSG move?

The latest transfer news and updates as they happen 👇

💬 Get involved using #bbcfootball.

— Match of the Day (@BBCMOTD) August 9, 2021
Finally, we come to Inter Milan. This is an extremely unlikely transfer, but not impossible due to the situation with Belgian striker Romelu Lukaku. He is closing to making a Chelsea return, with a fee around £100 million, perhaps more. Spurs are also on the hunt of Inter's Argentine striker, Lautaro Martinez, for roughly £60 million. In theory – if Inter were to sell Lukaku and Martinez – they could afford Kane. As much as Levy wants Kane to stay, he could be more inclined to see Kane if they land Martinez. Could this also mean Spurs lower their asking price? However, as a title winning team, selling your two main goalscorers indicates you need to bring funds into the club and cannot afford to keep them. Martinez could tempt Kane into remaining in North London for the time being, or Martinez could be his replacement as he moves elsewhere.
As it stands, Harry Kane will be at Spurs for at least another season. Levy's asking price is far too high for most clubs to pay and even those highly interested could struggle justifying potentially £160 million on one player. If Spurs are to land Martinez, perhaps they will be open to selling Kane for a slightly lower price, but realistically it will still be at least £100 million. It really depends on the forthcoming season. Europa League football for the 2022/23 season at least or a trophy could convince Kane to stay longer or allow Spurs to negotiate with and bring in better players so that they can let Kane go. Both Manchester clubs could fight to sign him next season and depending on the situation with Messi, PSG could also join the Harry Kane transfer saga.
We hope you enjoyed the article 'The Harry Kane Transfer Saga – What is the Spurs Striker's Next Step?' Do you think Harry Kane will be leaving Spurs soon, or will he remain in North London? Let us know!
Read more on Football: