Top Ten Highest-Paid NFL Players in the 2021 Season?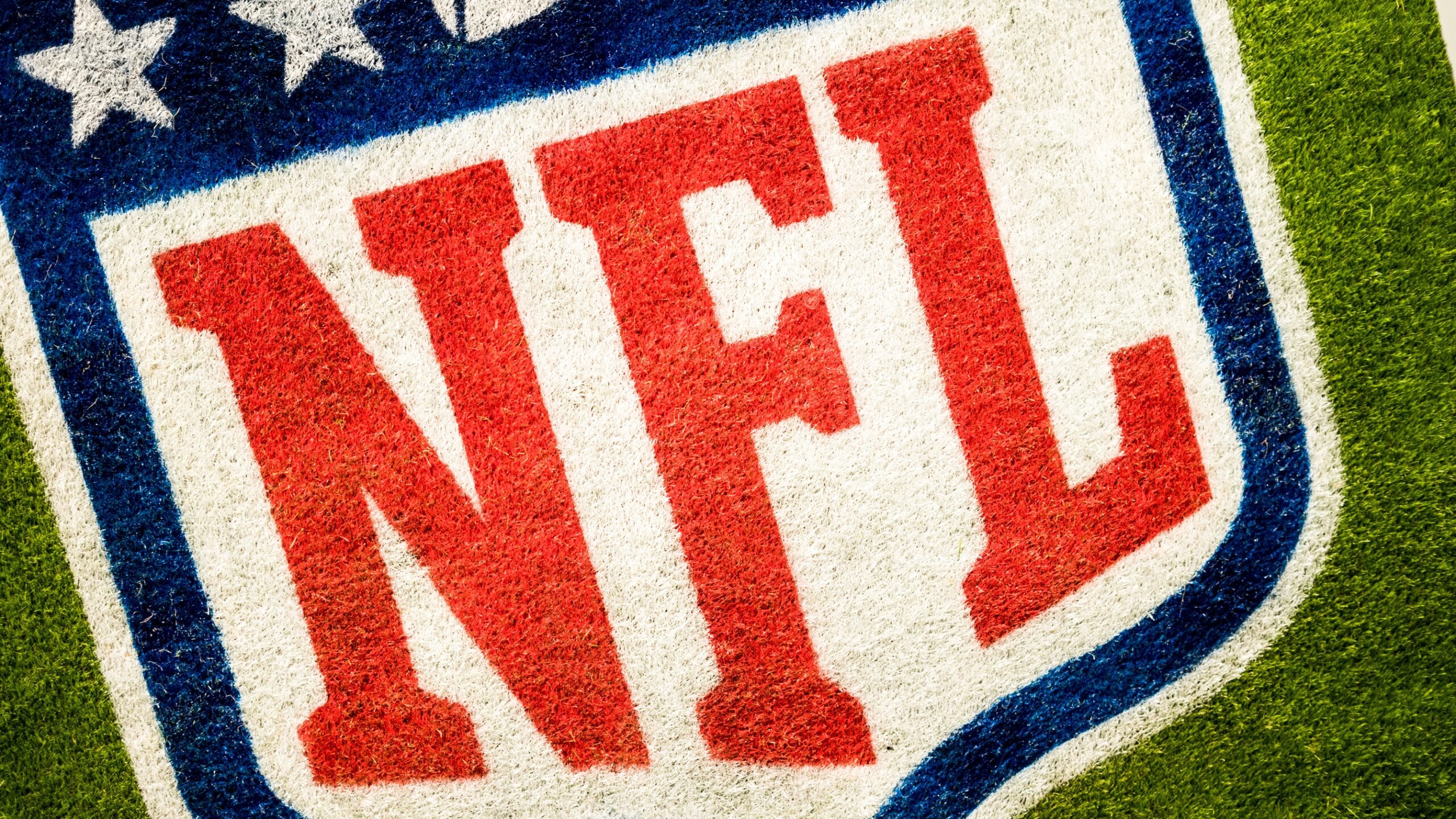 Who is the highest paid NFL player in the 2021 season?
The NFL is deep in the midst of its preseason preparations. Teams are in training camp, cities are firming up plans for full stadiums, and broadcasters are ramping up their coverage. The NFL is the most popular league in North America, with the highest TV figures and enormous rights fees. Despite the short length of an NFL season, the players are paid excessive amounts to lace up and hit the turf. NFL players are transcendent superstars, on and off the field. They represent entire cities and are famous worldwide. Here is a rundown of the highest-paid NFL players for the 2021 season.
Highest-paid NFL Player in 2021
Patrick Mahomes, Quarterback – $45 Million
Patrick Mahomes tops the list as the highest paid NFL player in 2021. The Kansas City Chiefs quarterback is arguably the most talented player at the position. As a starter, Mahomes has won a Super Bowl, Super Bowl MVP, and an MVP award in just three years. Therefore it surprised no one when the Chiefs inked Mahomes to an eye-watering $450 million ten-year deal. After waiting an eternity for a superstar QB, the Chiefs ensured they wouldn't lose their man in free agency. Mahomes is a totemic figure; that is why he is earning the big bucks.
Chiefs and QB Patrick Mahomes have reached agreement on a 10-year — 10-year! — contract extension that ties him to Kansas City through the 2031 season, league sources tell ESPN.

— Adam Schefter (@AdamSchefter) July 6, 2020
Josh Allen, Quarterback – $43 Million
Following the trend of franchises waiting a lifetime to find a star quarterback, the Buffalo Bills opted to reverse a truck-load of cash onto Josh Allen's front-drive two weeks ago. After the gunslinger led Buffalo to the AFC Championship last year, Buffalo chose to lock up the Wyoming man for the foreseeable. Allen signed on the dotted line to confirm a six-year deal worth $258 million. It is the highest contract in Buffalo Bills history. Some experts deem this contract risky; Allen's CV isn't as accomplished as Mahomes'; nonetheless, after 25 years of searching, the Bills found their man. And they weren't letting him go.
Josh Allen's 6 year $258M extension w/ the #Bills makes him the 2nd highest average paid player in #NFL history.

His reported $150M guaranteed is the most all-time by nearly $9M.

It's the largest #Bills contract by $161M (Dareus, $96.5M).

— Spotrac (@spotrac) August 6, 2021
Dak Prescott, Quarterback – $40 Million
Despite enduring a terse negotiation with erstwhile owner Jerry Jones, Dak Prescott earned a colossal deal that places him third on the highest-paid NFL players list. The former mid-round draft pick made good on his promise by helping the Cowboys to a 13-3 record in his rookie season. After taking the lead on mental health issues, and the fight for racial equality, Prescott is the leader of men in that Cowboys locker room. In 2020, Prescott was on pace to shatter records with his stunning performances before a gruesome ankle break ended his season. Only time will tell if Prescott bounces back from the injury; otherwise, his $160 million four-year deal could cause problems.
Officially official. Dak Prescott signing his four-year, $160M contract (photo via @dallascowboys). pic.twitter.com/hg0Z1ox61y

— Michael Gehlken (@GehlkenNFL) March 10, 2021
DeShaun Watson, Quarterback – $39 Million
DeShaun Watson ranks fourth on the list of highest-paid NFL players in 2021. Watson's superb play on the field forced Houston to pay him. The controversial part is that Watson may not play at all in the 2021 season. The former Clemson star is angling for a trade away from the Houston Texans. Then, there is the dark cloud of multiple sexual assault allegations hanging over Watson. Now, the team and player are in an impossible position with these issues. No NFL fan or expert will doubt Watson's talent. He is a magical player, no wonder that acclaimed college coach Dabo Swinney labeled Watson as the Michael Jordan of the NFL. Jordan courted controversy in his career, Watson faces another level of controversy to overcome before his career can restart.
Houston Texans Quarterback DeShaun Watson is facing allegations of sexual assault in a lawsuit filed on behalf of a female masseuse.​ https://t.co/QeH2DZzHjw

— FOX26Houston (@FOX26Houston) March 17, 2021
Russell Wilson, Quarterback – $35 Million
Perennial MVP contender Russell Wilson is fifth on the highest-paid NFL players list. The former Wisconsin Badger is an eight-time Pro Bowler, and he led the NFL in touchdowns in 2017. Wilson's deal represents the value he brings to the Seahawks. In total, his contract is worth $140 million. At 32-years-old, Wilson is in his prime. With the extraordinary deals getting handed to the younger quarterbacks, Wilson's is a smart contract on both sides.
Ambitious. pic.twitter.com/Yvn8bwaaHd

— Russell Wilson (@DangeRussWilson) August 29, 2021
Aaron Rodgers, Quarterback – $33.5 Million
Three MVP awards, a Super Bowl win, and a Super Bowl MVP are all the accolades on Aaron Rodgers' mantlepiece. The 2020 MVP is the sixth highest-paid NFL player on the list. Despite nearing his 40th birthday, Rodgers is playing better than ever. His MVP award is a testament to that as Rodgers dissected his opponents. However, Rodgers is deeply unhappy in Green Bay. His frustration and anger hit a high point in the offseason as Rodgers demanded a trade away from the franchise he calls home. The Packers hierarchy did talk Rodgers down from that, but it came at a price. The 2021 season will be Aaron Rodgers' last in Green Bay.
Aaron Rodgers.

40 yards out like it's nothing.

One of one.

(via @WesHod)pic.twitter.com/dRh01kzHvH

— B/R Gridiron (@brgridiron) August 26, 2021
Jared Goff, Quarterback – $33.5 Million
Two years ago, the LA Rams signed Jared Goff to a four-year $134 million deal. The Rams chose to reward their quarterback after a magical run to the Super Bowl in the 2018-19 season. Two years later, Goff is no longer a Ram. After falling out with head coach Sean McVay, LA traded Goff to Detroit for Matthew Stafford. The decaying relationship occurred during a superb run for Goff and the Rams. Since he entered the NFL, only Tom Brady has won more games as a quarterback than Jared Goff. Yes, Goff is unassuming, not flashy; however, he's experienced great success in the NFL. A new chapter lies in wait for Goff as he plies his trade in the Motor City for 2021.
Check out @JaredGoff16 in action pic.twitter.com/1FNNrrA592

— Detroit Lions (@Lions) March 18, 2021
Kirk Cousins, Quarterback – $33 Million
Kirk Cousins' contract is a curious case to examine. After experiencing enough of life on the franchise tag, Cousins joined the Minnesota Vikings in free agency. The Viking spent years in a loveless engagement with the Washington Football team as he attempted to make his mark as a starting quarterback. Cousins signed a two-year contract last year worth $66 million. The money is an awful lot to invest in a player that never beats elite teams in pressure moments; Cousins has never won a playoff game in his career, the fact that Minnesota paid the man to get them closer to a Super Bowl is laughable. The fortunate thing for Minnesota is that they can let Cousins go after 2023 and suffer no financial penalties. Kirk Cousins is a decent, experienced quarterback, but he got vastly overpaid by Minnesota.
Carson Wentz, Quarterback – $32 Million
Following in the footsteps of fellow draft-class mate Jared Goff, Carson Wentz got traded by the Philadelphia Eagles to the Indianapolis Colts. Wentz endured a miserable 2020 season as he threw more interceptions than touchdowns. He looked like a broken man. The key storyline emanating from Wentz's career so far is injuries; the NDSU alum suffered problems with injury and concussion in all of his seasons at Philadelphia. Nothing better encapsulated that than his MVP calibre year of 17-18, which ended due to an ACL injury. Indianapolis inherit his $128 million, and the injuries are plaguing him in Indy. Wentz will miss the first part of the season as he gets surgery on a broken bone in his foot.
Per Coach Reich, QB Carson Wentz will undergo a procedure on his foot.

— Indianapolis Colts (@Colts) August 2, 2021
Matt Ryan, Quarterback – $30 Million
Old Matty Ice rounds out the top ten highest-paid NFL players, taking home $30 million for the 2021 season. The veteran quarterback is a former MVP winner, and he's led the Falcons to a Super Bowl appearance. His five-year $150 million deal is monstrous, especially when he is 36-years-old. Ryan is unlike Brady and Rodgers; he is visibly declining. The ball is not getting thrown as hard, and Ryan is a bit slower in his footwork. If Ryan's play fell alarmingly, the contract is an immovable noose for Atlanta. Conversely, if Ryan stabilises, Atlanta can carry on paying him a high amount of money as the team enters a new era with a rookie head coach.
Football is back! #riseup pic.twitter.com/MZ2Xuw14WE

— Matt Ryan (@M_Ryan02) August 1, 2021
We hope you enjoyed this article 'Who is the highest-paid NFL player in the 2021 season?' Who is your favourite NFL player? Let us know!
Read more on sport here: