Lewis Hamilton On Pole for Hungarian Grand Prix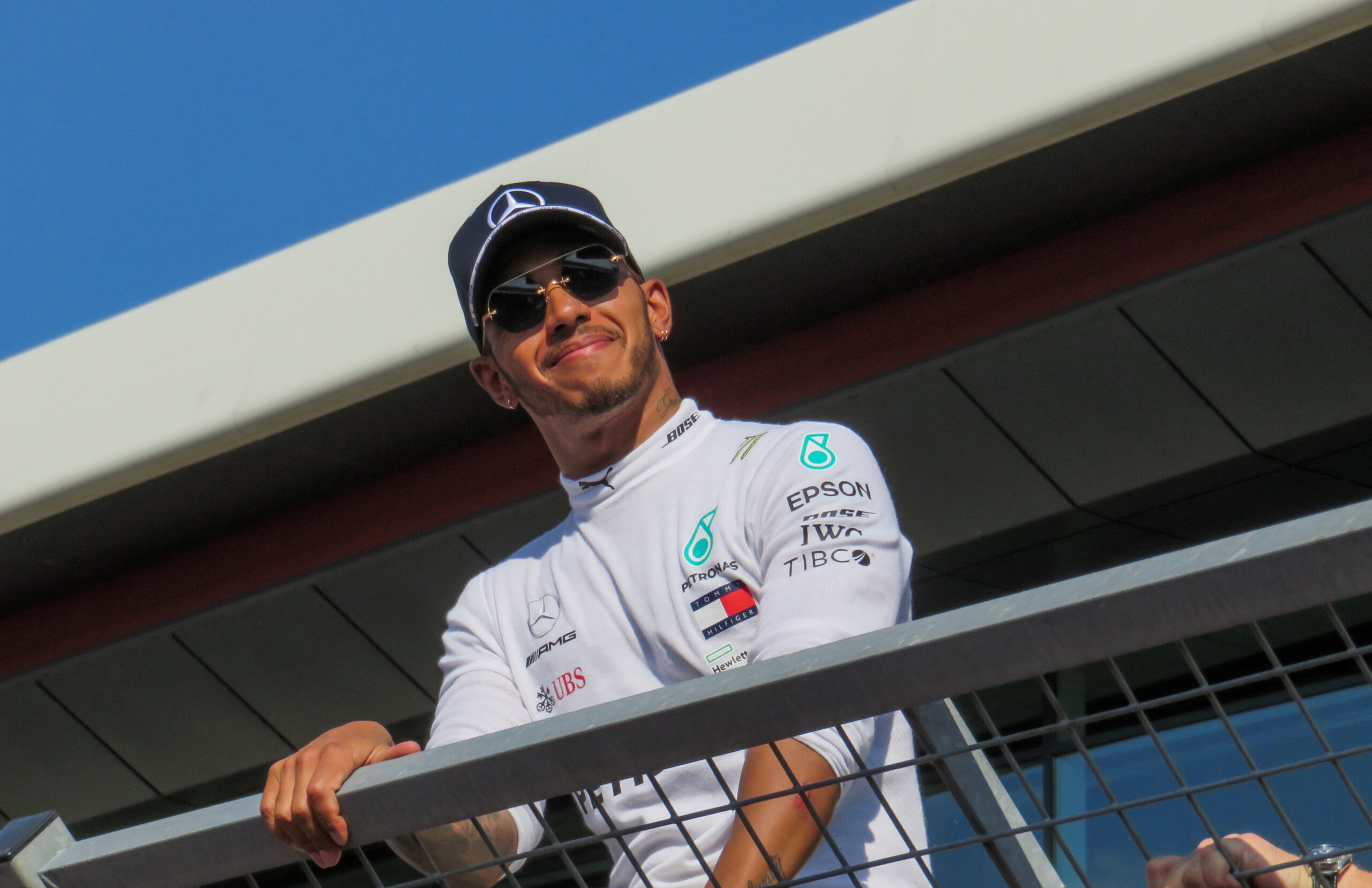 Lewis Hamilton on pole for Hungarian Grand Prix, Racing Point on the second row
Lewis Hamilton On Pole for Hungarian Grand Prix
Lewis Hamilton will start on pole in tomorrow's race, ahead of his teammate Valtteri Bottas. The 'Silver Arrows' are in a league of their own and have been dominant throughout the weekend in Budapest. 
Whilst Red Bull suffered issues, the Mercedes had to go head-to-head in Q3 as Hamilton was pushed by his teammate and rival, Bottas, but set a new track record, finishing 0.107 seconds faster than the Finn.
Another landmark in the extraordinary career of @LewisHamilton

He becomes the first driver in F1 history to record 90 pole positions #HungarianGP ?? #F1 pic.twitter.com/MrCgkxZJ7P

— Formula 1 (@F1) July 18, 2020
Racing Point – known as the 'Pink Mercedes' – will start on the second row. Lance Stroll finished in 3rd, his highest-ever in his career, ahead of Sergio Perez in 4th.
After frustrations and disappointment in their opening two races, Ferrari managed their highest qualifying positions in Hungary. Sebastian Vettel had never qualified outside the top five in Hungary since 2008, and he kept his record by finishing in 5th. Charles Leclerc will partner with him on the third row. Both Ferraris will start ahead of Red Bull – who were favourites for pole coming into the weekend – but endured a painful Saturday. 
Red Bull's Max Verstappen suffered issues on his car and will start in 7th. Last year's pole-sitter in Hungary couldn't find the pace around the circuit, but his teammate really struggled, as Alex Albon failed to qualify for session three, and will start in 13th. 
McLaren's Lando Norris and Carlos Sainz start in 8th and 9th respectively, ahead of Pierre Gasly to finish the top 10.
"Another solid qualifying result for us with Lando and Carlos finishing in P8 and P9."

More in our #HungarianGP qualifying report. ⬇️??

— McLaren (@McLarenF1) July 18, 2020
Magnificent Williams
At the Styrian Grand Prix, George Russell impressed in the wet conditions, securing 12th after reaching Q2 for the first time in his career.
The young British driver managed to breeze through Q2, once again, and finished in 12th, just 0.1 seconds off Pierre Gasly in 10th.
Overall, it was a successful qualifying session for the Williams team as Russell's teammate, Nicholas Latifi, also progressed to Q2 for the first time in his career. Williams made it through to Q2 for the first time since the Italian Grand Prix in 2018.
Williams is starting to show real improvement and could receive their first points tomorrow. 
Another positive performance from @NicholasLatifi ?#HungarianGP ?? | #WeAreWilliams ?

— WILLIAMS RACING (@WilliamsRacing) July 18, 2020
Alex Albon Pressure intensifies
Most focus was on Alex Albon last week, who managed to finish 4th, but was too far behind to help Max Verstappen challenge the Mercedes. 
This week would have damaged his confidence, even more, failing to get out of Q2 and will start behind George Russell in Williams.
Red Bull are yet to announce their pairing next year, but Max Verstappen is expected to stay, so Alex Albon will really need to show real progress and determination and convince the bosses at Red Bull. 
The Racing Company could have the luxury of picking Sebastian Vettel or Sergio Perez, who is rumoured to potentially leave Racing Point, as they both have heaps of experience over the young driver. 
George Russell sticking up for Alex Albon after a tough qualifying ❤️ pic.twitter.com/noSfkzDaGT

— ESPN F1 (@ESPNF1) July 18, 2020
Hungarian Grand Prix – Top 10
Lewis Hamilton

Valtteri Bottas

Lance Stroll

Sergio Perez 

Sebastian Vettel 

Charles Leclerc

Max Verstappen

Lando Norris

Carlos Sainz

Pierre Gasly
We hope you enjoyed this article 'Lewis Hamilton On Pole for Hungarian Grand Prix'. Who do you think will win the race? Let us know!
Read more on Formula 1 here: