F1 Dutch Grand Prix Preview 2021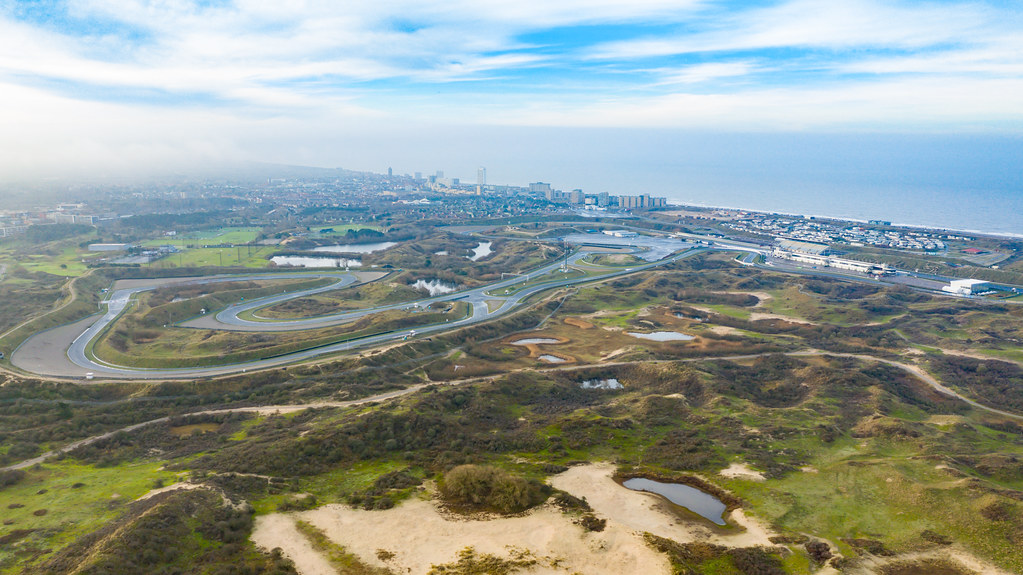 F1 Dutch Grand Prix Preview 2021
This weekend sees the return of Formula 1 racing to the Zandvoort Circuit, Holland for the Dutch Grand Prix. After last weekend's washout at Spa, Red Bull fans will be hoping that Max Verstappen will make fans at his home race happy by taking the chequered flag during Sunday's race. We preview the race, look at the circuit and what the weekend has in store.
A New Circuit
The Formula 1 roadshow stopped visiting Zandvoort because Bernie Ecclestone thought the race track wasn't long enough, the paddock was too small and was also unhappy with traffic problems caused by the access roads leading to the track. Over €4 million has been spent on improving the track layout, enlarging the paddock and pit lanes. The track has managed to retain its old characteristics, but has also been made safer for modern racing. Looking at the track layout, you would be right in assuming that it would be Red Bull-friendly track. However, last week's race at Spa should also have favoured Red Bull, but that turned out not to be the case. It is still a track that rewards the brave and should provide some exciting overtaking opportunities.
Take a l?k at the Zandvoort Circuit

@CPZtweets #DutchGP ?? #F1pic.twitter.com/wndiiF8dUZ

— Formula 1 (@F1) May 14, 2019
Verstappen vs Hamilton
Max Verstappen was critical of Lewis Hamilton's celebrations at the British Grand Prix in July, following their collision during the race. This race is going to be the complete opposite to Silverstone, meaning that Verstappen is going to have a massive home support and Hamilton is unquestionably going to be facing an uncomfortable reception. How will the young Dutchman handle the pressure of racing in his home grand prix? Hamilton has shown on numerous occasions that he can raise his game when faced with adversity throughout his career. A win at Zandfoort would be a huge statement by Mercedes, even though it probably wouldn't go down too well with the majority of fans who will be in attendance on Sunday!
The moment Max Verstappen was confirmed the race winner in Spa #BelgianGP ?? #F1 pic.twitter.com/0iyrCp9owC

— Formula 1 (@F1) August 29, 2021
A Competitive Race?
There are some clear similarities between last week's track and Zandfoort, so cars that can handle the twists and turns without sacrificing speed should be towards the top end of the grid. The Red Bulls, Mercedes and Ferrari cars showed decent pace during the early practice sessions last week, before rain intervened. McLaren and Aston Martin also arrive in Holland in positive mood, with strong recent showings.
The form of Lando Norris will be interesting, as he crashed heavily at Spa last week. Will his team mate, Daniel Ricciardo finally produce the kind of performance that we have come to expect, or will his struggles continue? If it does rain, George Russell might again excel as he did last weekend with his eye-catching, qualifying performance.
When you split the two title rivals in qualifying at Spa ?

And put your Williams on the front row for Sunday's race ?

What a moment for @GeorgeRussell63 and @WilliamsRacing ?#BelgianGP ?? #F1 pic.twitter.com/vxO9pqkmIh

— Formula 1 (@F1) August 28, 2021
Next Year's Driver Line-Up
George Russell is reportedly set to be promoted to Mercedes and race alongside Lewis Hamilton next season, with Valtteri Bottas rumoured to be moving to Alfa Romeo, replacing the retiring Kimi Raikkonen.
Bottas will have a new partner next season at Alfa Romeo, with Antonio Giovinazzi being replaced by newly crowned Formula-E champion, Nyck De Vries strongly tipped to join the team for his debut F1 season. De Vries faces competition for the seat from Callum Ilott and Theo Pourchaire, who have also been linked with the seat.
With George Russell leaving Williams there is an open seat at the team and Alex Alborn is expected to return to F1 to drive alongside Nicholas Latifi.
I'm going to miss #Kimi. He's incredibly fast, there's no one else like him and he's always been fun and respectful to me when I've interviewed him. F1 needs characters – and has been one of the best. #F1 https://t.co/tjDOkzvb7F

— Lawrence Barretto (@lawrobarretto) September 1, 2021
Who do you think is going to win the F1 Dutch Grand Prix this weekend? What do you think about last week's race at Spa? Let us know your thoughts!
Read more on motor sport below: