Britain's Next Formula 1 Champion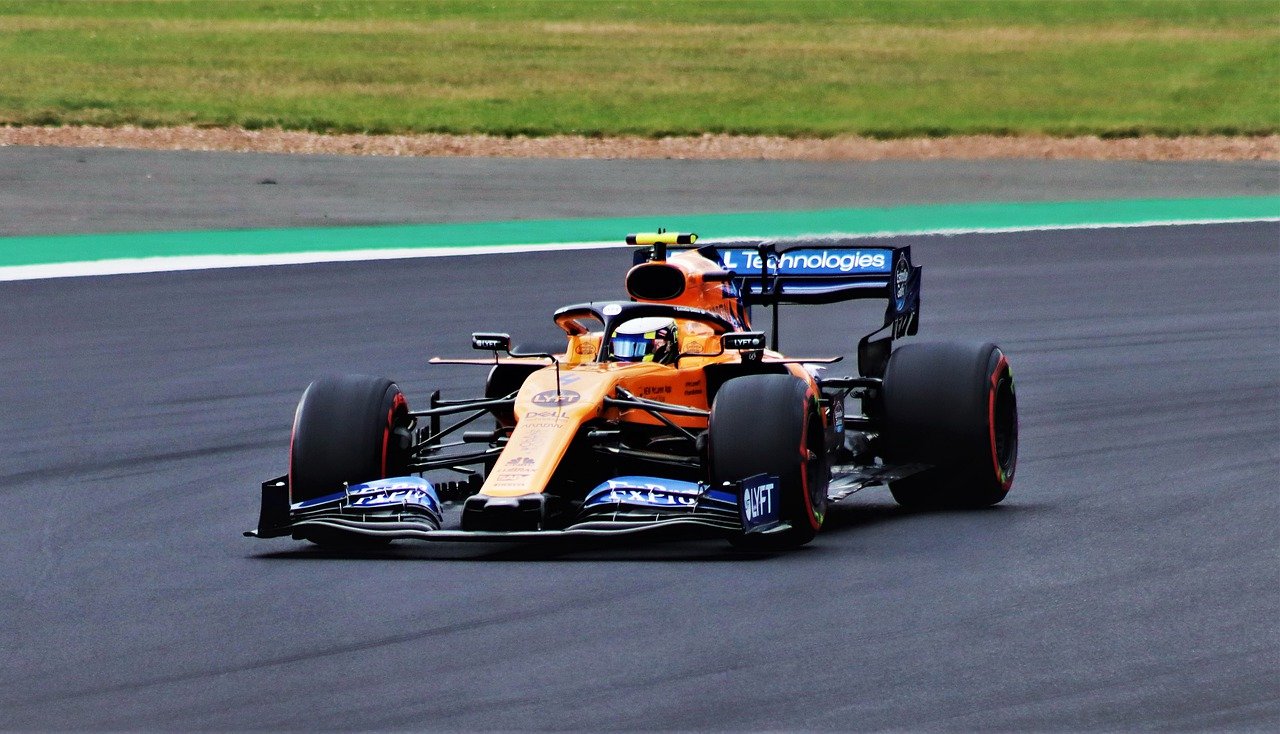 Who Will Be Britain's Next Formula 1 Champions?
Britain's Next Formula 1 Champion
This is a topic generating a lot of discussion this season due to the outstanding form of both McLaren's Lando Norris and Williams' George Russell. Lewis Hamilton may have just signed a new 2 year contract at Mercedes, but both Norris and Russell have shown this season that they have the potential to be future champions.
It's coming home in Silverstone this week for the boys 😜🙌🙏@LewisHamilton @GeorgeRussell63 @LandoNorris #BritishGP #LH44 #GR63 #LN4 pic.twitter.com/pZTtHCwhZi

— Sara chaafi LH44 (@sara90193701) July 12, 2021
Lando Norris
Famously named after Star Wars rebel, Lando Calrissian, the 21 year has made a significant impact in Formula 1 after just one full season. McLaren identified his talents, naming him their test and reserve driver when he was just 17 years old. Like a number of previous F1 champions, Norris began driving go-karts, aged just 7 and took part in races soon after.
The Bristol-born speedster has a long history of on-track success. He has won the CIK-FIA Karting World Championship (2014), 2 Formula Renault titles (2016) as well as the Formula 3 European Championship (2017). In his first season at McLaren he was a match for his more experienced teammate, Carols Sainz, during races. Indeed, Norris actually out-qualified Sainz 9-8 during the course of the season.
This season has seen Norris continue to develop as a driver and has consistently out-performed his new team mate, Daniel Ricciardo. Lando has won points in every race this season and is the only driver to have done so. His evolution as a driver is further confirmed by the fact he has already surpassed his 2020 points total after just nine races.
This team 🧡 pic.twitter.com/Zd8ni50xde

— Lando Norris (@LandoNorris) July 6, 2021
George Russell
Despite driving for last season's back markers, Russell showed that he had the driving talent that could make him Britain's next Formula 1 champion. A member of the Mercedes Junior programme since 2017, his talent has long been identified and there is growing support for Russell to partner Lewis Hamilton at Mercedes next season.
Similarly to Norris, he gained early experience racing go-karts, winning the CIK-FIA European Championship in 2011 & 2012. Russell also won the BRDC Formula 4 Championship (2014), GP3 Series (2017) and Formula 2 Championship (2018).
Russell arrived in Formula 1 with the struggling Williams team. In an uncompetitive car, Russell out-qualified his teammate, Robert Kubica 21-0 and finished ahead of the Pole in sixteen races last season. The highlight of last season came when Russell replaced Lewis Hamilton at the Sakhir Grand Prix. In a highly eventful race he finally placed ninth, but could have been much higher, if not for some back luck. Affectionately known as, "Mr Saturday" (due to his outstanding qualifying performances on Saturday afternoons) Russell has continued to dominate his new teammate, Nicholas Latifi both in qualifying sessions and during races.
Mr Saturday excelled himself today 🙌@GeorgeRussell63 #PortugueseGP 🇵🇹 pic.twitter.com/wkqyiatzQW

— Formula 1 (@F1) May 1, 2021
Verdict
Both drivers have successfully made the transition to Formula 1. Norris has won far more points and podium finishes than Russell, but this is down to him driving for a more competitive team. Russell has been acknowledged as the fastest driver in Formula 1 and it would be fascinating to see them race each other in the same car/team.
If George Russell gets the much touted move to Mercedes, then he will be in a position to realise his potential with a team at the front end of the grid. Norris has recently signed a multi-year deal at McLaren, keeping him with the team beyond 2022. So it looks like we will get to enjoy watching both drivers going head to head in the coming seasons, as they both compete to become Britain's next Formula 1 champion.
Albon ⚔️ Russell ⚔️ Norris

Enjoy… 🍿📺#RussianGP 🇷🇺 #F1 pic.twitter.com/QQTk31shwB

— Formula 1 (@F1) September 28, 2020
We hope you enjoyed this article 'Who Will Be Britain's Next Formula 1 Champion?'. Do you think Lando Norris or George Russell will become F1 world champion in the future? Let us know!
Read more on Formula 1 here: