Lewis Hamilton wins Emilia Romagna Grand Prix as Mercedes seal Constructors' Championship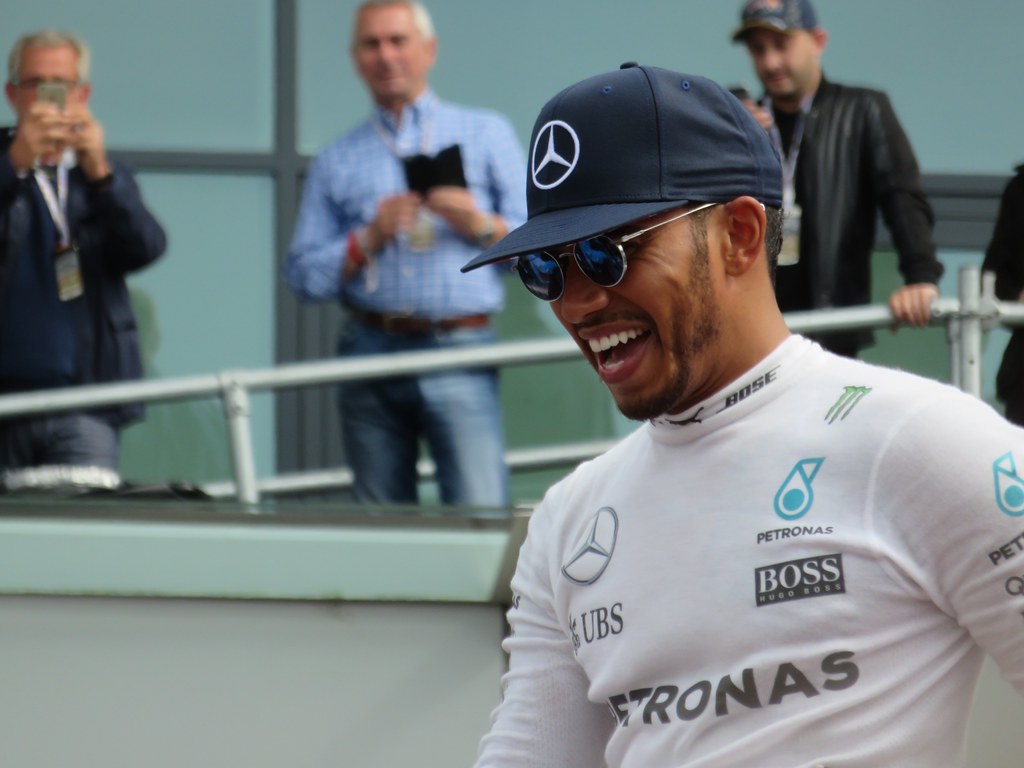 Lewis Hamilton wins Emilia Romagna Grand Prix
Lewis Hamilton takes one step closer to his seventh World Championship after snatching victory at Emilia Romagna Grand Prix.
Bottas was the quickest at the start, as Hamilton dropped behind Max Verstappen. However, a longer-run strategy by Mercedes for the British driver saw him rise above Bottas and keep his lead after the help of a safety car deployment late on.
A Mercedes one-two, and two Red Bulls failing to finish in top 10, saw the German manufacturers win their seventh constructor World Championship.
Jubilation as @LewisHamilton crosses the line to win at Imola 🏁

And a 1-2 clinches a seventh straight constructor title for @MercedesAMGF1 🎧 🥳#ImolaGP 🇮🇹 #F1 pic.twitter.com/7Y0Fs2K97R

— Formula 1 (@F1) November 1, 2020
Hamilton extends his lead in the drivers' standings to 85 points over his teammate, while the Finn now has a 35 point advantage over Verstappen for second place. 
However, Bottas will feel it's a missed opportunity after his electric start, while Hamilton struggled behind Verstappen. Yet, an early pit stop by the Finn onto the hard tyres and damage to his flooring saw him fall significantly to his teammate. 
Then, Verstappen, who was in control in 2nd, suffered a sudden puncture on lap 50 and collided at the first corner, rising Bottas to second. 
Daniel Ricciardo also benefited from Verstappen's retirement and finished 3rd for his second podium in three races with Renault. 
Second podium of 2020 for @danielricciardo!! 💪#ImolaGP 🇮🇹 #F1 pic.twitter.com/6GUctHRoy7

— Formula 1 (@F1) November 1, 2020
Late Drama
With Hamilton deciding to stick slightly longer on his medium tyres and then obtaining a free pit-stop due to Esteban Ocon retirement, it seemed like the British driver was unfazed. 
Bottas, who changed to hard tyres on lap 20, suffered damage to his floor and lost pace in the closing 20 laps, as Verstappen breezed past him on turn one. 
However, a puncture to the Dutchman's Red Bull, alongside George Russell colliding into the barriers, saw Bottas rise to 2nd and gave him an opportunity to put pressure on his teammate at the restart after the safety car was deployed. Yet, Hamilton bamboozled Bottas and got a better start and didn't look back.
Sergio Perez, who rose to 3rd after Verstappen's retirement, decided to pit for a softer set of tyres, but turned out to cost the Mexican a potential podium after Riccardo, Albon and Leclerc opted to stay out. 
Yet neither of them were the ones to challenge Riccardo for 3rd in final laps, as Kvyat zoomed past Leclerc, Albon and Perez into 4th at the restart and was only 0.5secs behind the Australian, but managed to hang on to clinch his second podium at Renault.
A fantastic weekend for AlphaTauri and Alfa Romeo
The Russian took a respectable 4th place at AlphaTauri's home Grand Prix, while his teammate Pierre Gasly was forced to retire early on after water levels dropped. 
Charles Leclerc was able to hold off pressure from Perez to clinch 5th. The two McLarens behind the Mexican – Carlos Sainz and Lando Norris respectively. 
It was a fantastic weekend for Alfa Romeo who had both drivers finish in the top 10, and Kimi Raikkonen was voted driver of the day after going 50 laps on the medium tyres and running in 4th. The Veteran managed to nick 9th and Antonio Giovinazzi rounding off the top 10. 
George Russell was running 10th as Verstappen's spun deployed the safety car. Unfortunately, the young British driver lost control while warming his tyres up and collided into the barrier, forcing him to retire from the race. 
He joined Ocon, Gasly, Verstappen and Kevin Magnussen on the retiree list as 15 drivers only finished the Grand Prix in Imola.
LAP 53/63

More drama at Imola – and this time it's George Russell

Running behind the Safety Car, he hits the barriers 💥

"I don't know what to say" he tells the team over the radio 😬#ImolaGP 🇮🇹 #F1 pic.twitter.com/PMCv0wQrXE

— Formula 1 (@F1) November 1, 2020
Emilia Romagna Grand Prix – Top 10
1st – Lewis Hamilton
2nd – Valtteri Bottas
3rd – Daniel Ricciardo
4th – Daniil Kvyat
5th – Charles Leclerc
6th – Sergio Perez
7th – Carlos Sainz
8th – Lando Norris
9th – Kimi Raikkonen
10th – Antonio Giovinazzi
CONSTRUCTOR STANDINGS: ROUND 13 🏆🧑‍🔧

A seventh straight title for @MercedesAMGF1

And *that* battle for P3 👀#ImolaGP 🇮🇹 #F1 pic.twitter.com/YE3ku31ucN

— Formula 1 (@F1) November 1, 2020
We hope you enjoyed the article 'Lewis Hamilton wins Emilia Romagna Grand Prix as Mercedes seal Constructors' Championship.' What did you make of Hamilton's performance? Let us know!
Read more on F1 here: