Portuguese Grand Prix – Preview, Timings and Predictions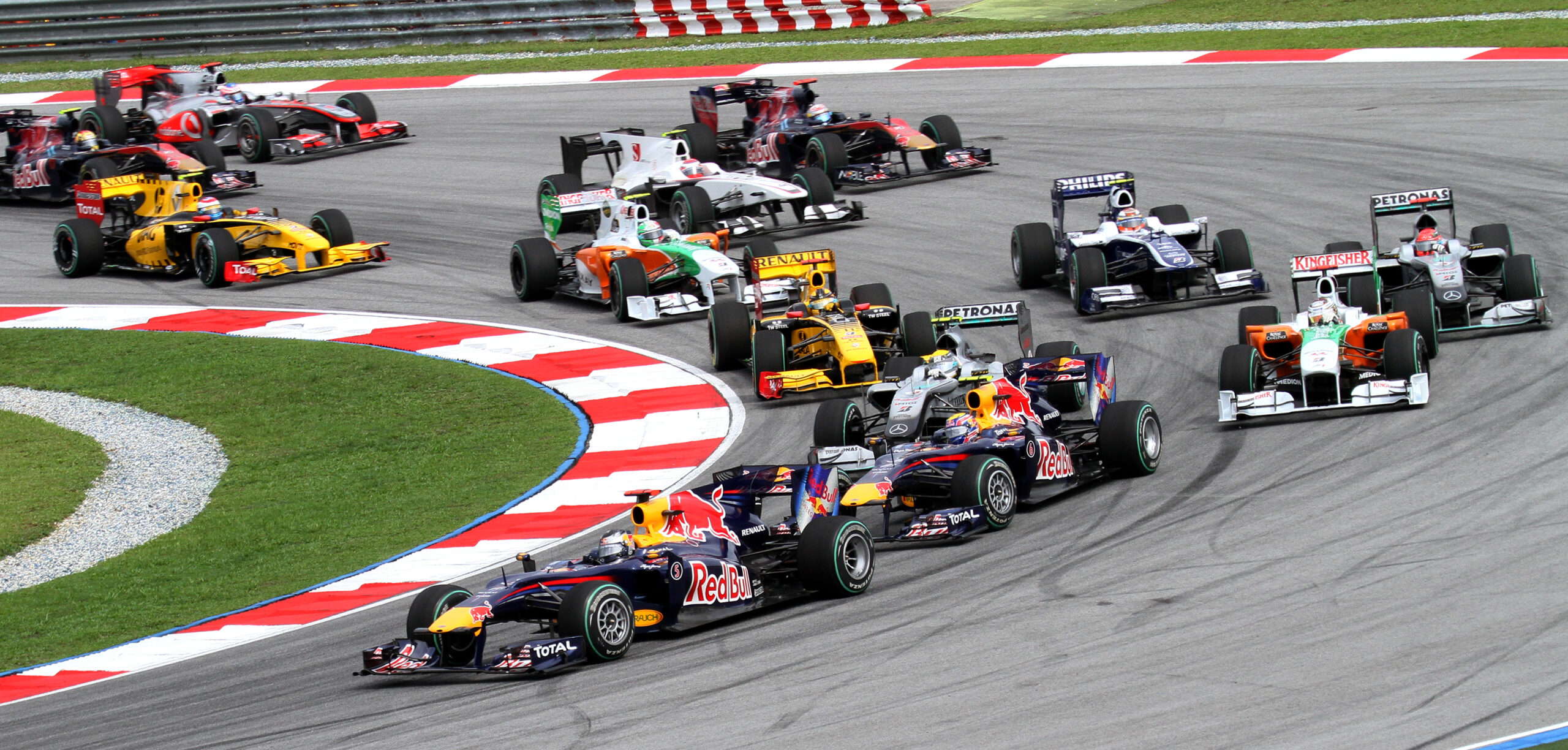 Portuguese Grand Prix 2020 – Preview, Timings and Predictions
After a fast and furious start to F1 2020 season, which included three triple-headers, teams and drivers have had plenty of rest in-between the Russian and Eifel Grand Prix. Well, standard services resume this weekend with a trip to the iconic Algarve International Circuit ahead of the double-header Portuguese Grand Prix.
F1 returns to Portugal for the first time since the 1966 Grand Prix which was held at the Autodromo do Estoril. While the Algarve circuit has never hosted an F1 race before – until now. However, two drivers have driven the track in an F1 car, which was ironically by two McLaren drivers (Lewis Hamilton in January 2009, test, and Lando Norris in 2017, test, in the old car.)
Undoubtedly, this will give the British world champion a slight edge over his rivals heading into the Portuguese Grand Prix, after equalling Michael Schumacher's record of 91 career wins at Eifel Grand Prix. Hamilton now has six races to smash the record – starting this weekend.
Red Bull to close the gap?
Valtteri Bottas will now be looking for a strong finish to 2020 season after losing further grip in the driver standings after retiring from Eifel GP. The Finn would need a miracle to leapfrog his teammate by the time the Abu Dhabi GP comes around in December. Despite currently being 69 points behind Hamilton in the standings, Bottas will look to end the season on a high ahead of the 2021 campaign.
Yet, Bottas will need to keep a look over his shoulders, with Max Verstappen creeping up behind him after another strong performance in Germany to take 2nd. The Dutchman is only 14 points off from the Mercedes man and could close the gap on the German manufacturers, especially after Toto Wolff announced they have stopped development on their 2020 car, focusing on next season. Verstappen could have some great opportunities to nick pole in qualifying or add more to his only single race victory this season.
Edging ever closer to Mercedes…

Take a look at the latest @redbullracing updates ⚙️#F1 #TechTuesday https://t.co/0C5xp4X39D

— Formula 1 (@F1) October 20, 2020
Lance Stroll returns
With the title challenge more or less decided, supporters should keep their eyes firmly on the battle for 3rd in the constructor championship. Due to Ferrari's downfall, the third spot is up for grabs for the likes of Racing Point, Renault and McLaren, with the former currently occupying the final podium spot.
Lance Stroll will be back available for Racing Point this weekend after he became unwell and displayed several Covid-19 symptoms at the Eifel Grand Prix, with Nico Hulkenberg called in to replace the Canadian at the last minute. Stroll announced today, that he tested positive for coronavirus after the Eifel GP, which resulted in him flying home on the morning of the race, but has since returned a negative test on Monday.
Renault is currently six points behind the Pink 'Mercedes' despite a fantastic weekend in Germany, which saw Daniel Ricciardo earn his maiden podium with the French racing company, since moving in 2019. The Australian is confident another podium is possible ahead of his Renault exit at the end of the season.
That midfield battle is soooo close! 😮

After the #EifelGP 🇩🇪 pic.twitter.com/SNPI6lvC7I

— Formula 1 (@F1) October 12, 2020
Weather
The teams and drivers have arrived to downfall in Portugal as supporters hope the rain can last until Sunday.
The sun is expected to be shining on the circuit for qualifying with temperatures of 25C, whereas race day will be cloudy with a glimmer of chances of light showers.
A quick overview to Algarve International Circuit
Laps – 66
Length – 4.653km
Turns – 15
Track record – Null
In the heart of Portimao, the Algarve circuit, like Mugello, has yet to host an F1 Grand Prix until this year. The track was used for pre-season testing events back in 2008-09, although several drivers have experienced the circuit in their junior years.
If you enjoyed the recent Eifel GP or Belgium, then the Portuguese Grand Prix could be very similar due to its undulating nature. It mainly consists of big downhill slopes and right-hand turns after the main straight, providing an interesting challenge for the 20-man grid.
That wasn't part of the plan 😱

A suspension failure on pit exit sent Gerhard Berger to an early exit in Estoril back in 1993 💥#PortugueseGP 🇵🇹 #F1 pic.twitter.com/5m9AY2J8Uz

— Formula 1 (@F1) October 19, 2020
Timings
Friday
First Practice – 11:00am
Second Practice – 3:00pm
Saturday
Third Practice – 11:00am
Qualifying – 2:00pm
Sunday
Race – 1:10pm
Prediction
1st – Lewis Hamilton
2nd – Max Verstappen
3rd – Valtteri Bottas
4th – Carlos Sainz
5th – Daniel Ricciardo
After the Portuguese Grand Prix this weekend, F1 drivers will travel to another unknown but iconic circuit to San Mariano for Imola Grand Prix.
We hope you enjoyed this article 'Portuguese Grand Prix – Preview, Timings and Predictions'. Who do you think will win the race? Let us know!
Read more on Formula 1 here: