What's Next For Sergio Perez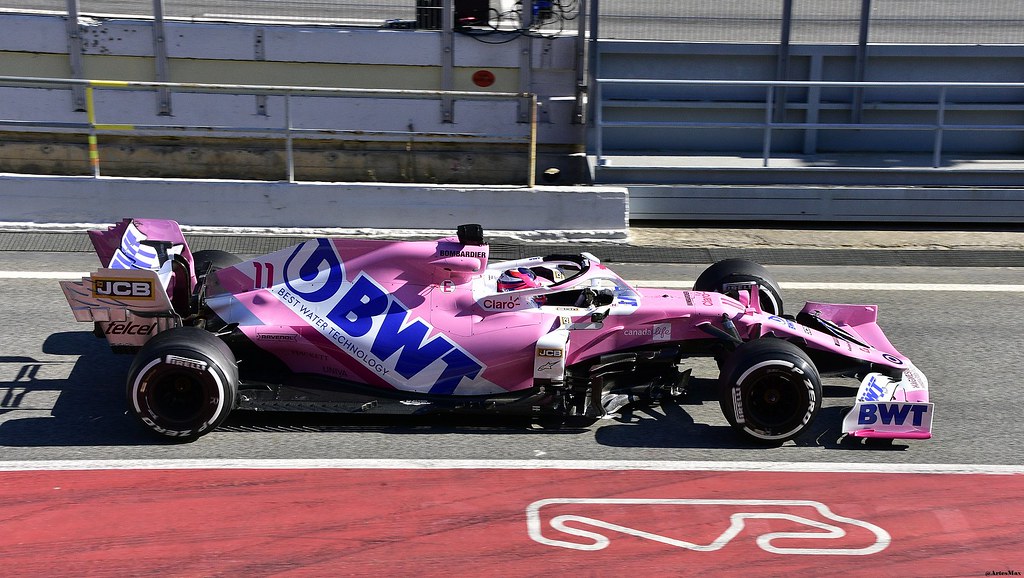 Weighing up the options for one of Formula One's most loved drivers
What's Next For Sergio Perez
The crazy merry-go-round of the modern driver market inevitably produces some losers, this year the unlucky driver is Sergio Perez. ' Checo' as he is more fondly referred to is a hugely popular figure within the paddock, not to mention a driver of exceptional talent. So why will he be without a seat next season, and what's next for Sergio Perez?
The simple answer to the first question is the appeal of 4 time world champion Sebastian Vettel. Immediately after Racing Point announced they were becoming "Aston Martin Racing" in 2021 rumours swirled about the team snapping up the signature of Vettel. A driver who was in desperate need of a change to re-spark his love for the sport. While the signing of Vettel has the potential to be very successful, the dismissal of Perez seems extremely harsh. 
Last season, Checo more than doubled his Racing Point team mate, Lance Stroll's tally and is widely regarded as the better driver of the pair. Likewise, during the team's crisis in 2018, it was Perez who convinced investors to put their faith into the team. Saving the jobs of hundreds of his colleagues, so it is easy to see how Perez has perhaps been unfairly treated.
Before looking into what's next for Checo, it is important to remember what an amazing driver is currently available. Perez burst onto the scene in 2011 with Sauber, finishing a very respectful 7th in his debut race. The following year Perez secured his first podium, a brilliant 2nd place in the Malaysian GP. His entertaining yet unbelievably consistent race-style began to catch the eye and in 2013 Checo signed for McLaren. This ended up being Perez's only mistake in the sport, jumping at the chance before he was truly ready for it. A year later, Perez joined what was then Force India and the team gave him a re-birth. During this time he has proven to be arguably the best midfield driver in the past 5 years.
Perez's talent then is clear, what isn't however is his next move. What follows is a look into what comes next for Sergio Perez, and where he can take his career.
What's next for @SChecoPerez?

In a wide-ranging and candid interview at the #RussianGP, Sergio Perez opened up about his @RacingPointF1 exit and revealed why he is "excited" about his next move.#SkyF1 | #F1

— Sky Sports F1 (@SkySportsF1) October 1, 2020
HAAS
A move to Haas is perhaps the most likely destination for Perez in the 2021 season. Looking at the situation from the constructor's perspective, Perez is the perfect driver for Haas. Principal Guenther Steiner would have been overjoyed when he saw Perez become free for next season.
After their two relatively successful initial seasons in Formula One, the American team have somewhat stagnated. From this has emerged a driver tension that due to the work of Netflix, cannot be avoided. Roman Grosjean and Kevin Magnussen have clashed many times, both on and off the track, with neither being able to produce consistent race performances. Enter Sergio Perez. 
If he signs, Checo will bring a consistently high level of performance that the team has been missing. Checo also provides a off the track reputation that will only bring good, rather than bad press to the team. 
To Haas then, Sergio Perez is perfect, both on and off the racetrack. The sticking point of this deal however, comes with Perez himself, would he want to go to Haas? The Mexican has enjoyed almost a decade of fighting for points and occasionally a podium. A move to a team that have only scored 1 point this season can only feel like a backwards step. Moreover, it does not look like the 2021 season will be much better for Haas due to their reliance on Ferrari's poor engine.
Despite this however, it is important to note that Perez loves Formula One. He has never shied away from the fact he wants to stay inside the sport and if Haas are willing to throw everything at him to give him a chance to still race, it will be unlikely that Checo will say no.
Alfa Romeo
This option is one for the romantics among F1 fans. This is the team that Sergio started his Formula One career with (formerly Sauber). Their story is much like Haas, a smaller team who would benefit hugely from the talent of Sergio Perez. 
Although they are certainly similar to Haas they have two facts which may draw Perez to the Italian team. The first is that Perez has worked with them before, he understands the set-up, and may relish the chance to go back to where it all started for him.
The second is that the team are better equipped for the upcoming regulation changes which come into effect in 2021. In comparison to Haas, they do not rely on Ferrari as significantly. This means have more influence over their own team for the upcoming car changes – putting them in a much stronger position to be the team that breaks into the very competitive midfield of Formula One.
It would not be untrue to say that Formula One fans would love to see a Checo – Kimi partnership, even if it is for a short period of time.
Red Bull
The Red Bull seat, is undoubtedly the most appealing, most exciting and unfortunately most unlikely result for Checo. If it was just a question of driving ability, Red Bull would of more than likely already signed Perez. He is a driver easily capable of being successful in a car of that quality. Likewise, he would sit as a perfect number two for Max Verstappen, dependable, unselfish but would also push Max to produce his best every week.
As one of most popular drivers in Formula One this is also the result that fans would wish for, Sergio is more mature than his McLaren days and could easily achieve his first race victory at the wheel of a Red Bull. It is also important to note that this would be Checo's preferred location. This is largely due to the fact he could achieve that coveted first win with a car of that speed.
Contrary to Italian newspaper,  La Gazzetta dello Sport claim that Red Bull are "Considering Perez" as "First choice" for next season, it is highly unlikely that the Mexican will join Red Bull. The team have come out on more than one occasion supporting Thai driver Alex Albon. Even if this is a cover-up, the impressive Pierre Gasly would more than likely be their backup. Having said this, a phone call between team boss Christian Horner and Perez's manager did throw a spanner in the works.
Unfortunately for Perez, the professor behind all driver negotiations at Red Bull is Helmut Marko. Only once before has he hired a driver outside of the Red Bull driver programme, Mark Webber in 2009. Due to Marko the likelihood of Red Bull looking at Perez is slim.
However, while Perez is still available and Red Bull have not confirmed a seat for next year there is still a very slim possibility of this agreement happening. So keep believing F1 fans!
'Red Bull wants to go fishing with Sergio Perez the No1 catch'https://t.co/VblGsmd8BS #F1 pic.twitter.com/Gawe88cT0z

— Planet F1 (@Planet_F1) October 2, 2020
McLaren (Not in the way you might think)
No I haven't gone crazy, yes McLaren have all seats occupied for next year, but this isn't about Formula One. 
Very surprisingly, Chief Executive of McLaren racing, Zak Brown, has hinted that he is keeping an eye on Perez for their Indycar team.
This is extremely unlikely but who knows, a move outside of F1 could be interesting for Perez. It will give him a chance to try a sport that he has never delved into before. This position however, is the least likely of them all and would only be considered as a last resort for both Perez and McLaren.
A Year Out or Retirement
A year out of the sport completely could actually be very intriguing for Perez. Come 2022 there would be a much wider variety of seats available, especially at top teams. Therefore, if Perez is serious about breaking into the top tier of F1 this may appeal to him. As shown in his previous teammate Nico Hulkenberg, a year out can actually increase your appeal to teams.
This sabbatical could take place in many forms, getting away from the sport completely, working in the media or even as a reserved driver. Either way, this is definitely an avenue that Perez will be exploring.
This leads us to Perez's final option, retirement. He has been in the sport for over a decade and after being ruthlessly dumped from a team he has given so much to, Checo may genuinely be done with the circus of Formula One. Despite this however, Perez would feels as though he has a lot more to give F1. He has spoken specifically on how he wants to continue racing into his mid – thirties, so retirement will be unlikely. Nevertheless if he does choose retirement, his hugely loveable personality and his brilliant to watch driving style would be hugely missed.
Whatever Perez decides to do, the world of Formula One will hope it's still within the sport. He is not only an extremely good driver but also a personality that will be missed within the paddock. He deserves a drive and more than likely will get one in the shape of Haas, but Perez himself will be hoping for a miracle and a change of heart from Red Bull.
We hope you enjoyed this article 'What's Next for Sergio Perez?' Where do you think Perez will be racing next season? Let us know!
Read more on Formula 1 here: