Formula One 2021: Who's confirmed and who could fill the remaining seats?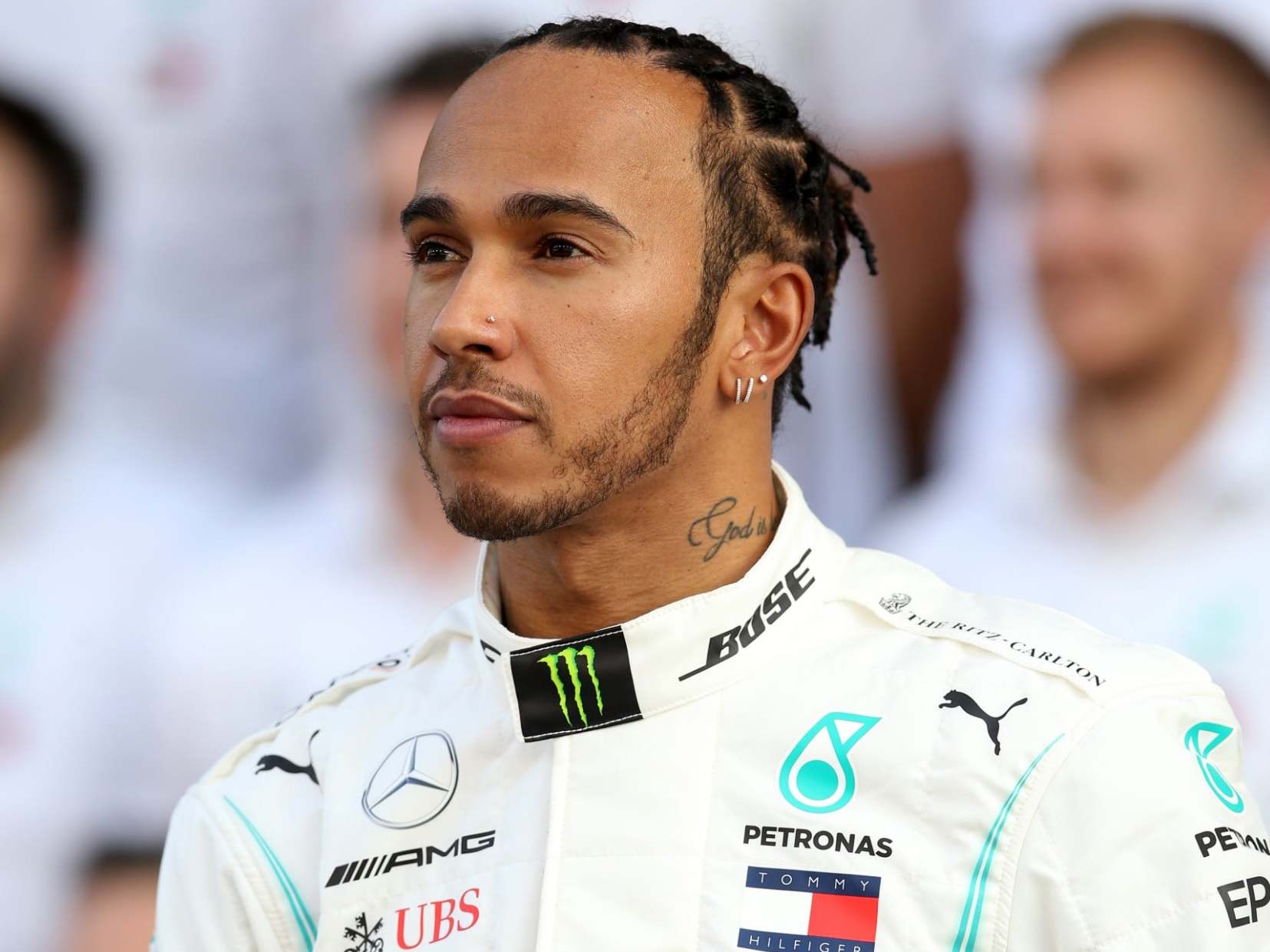 Formula 1 2021: driver's lineup. Who's confirmed and who could fill the remaining seats?
The 2020 season of Formula 1 has been quite intriguing. With surprise race winners, last lap issues and a unique calendar on offer, it has been one to remember. Prior to the season's start on the 3rd July, driver transfers for the 2021 season were already being confirmed, with even more seats filled since. Let us look at the confirmed drivers so far, as well as likely candidates to fill the remaining seats.
Mercedes
Mercedes have chosen to keep Valtteri Bottas for the 2021 season. The Finnish driver has earned eight victories for the team since his debut in 2017 and has been their second driver. It is intriguing how Mercedes have chosen to keep British talent George Russell at Williams for another season. However, Bottas can still do a decent job as second driver and is likely to finish second or third this season.
As for Hamilton, it is almost certain he will earn his seventh World Drivers' Championship this season. So, he will be looking to break Michael Schumacher's record and earn an eighth. Mercedes is obviously his best bet at achieving this, having a much superior car to every other constructor at the moment.
DRIVER STANDINGS: ROUND 9 ?@LewisHamilton extends his lead at the top

Battle for P4 = tight ?#TuscanGP ?? #F1 pic.twitter.com/2PP4QBWG0U

— Formula 1 (@F1) September 13, 2020
Ferrari
Italian Constructor Ferrari have opted to focus on younger talents for 2021. Charles Leclerc has been maintained and has performed well since his Ferrari debut last season. He has often been superior to four-time World Champion Sebastian Vettel, proving his worth. Additionally, he is still just 22 years of age, so has plenty of room to grow.
Partnering the Monaco driver for 2021 is super Spaniard Carlos Sainz Jnr. He has not been at his best in 2020, but the 2019 season saw Sainz improve immensely. Despite McLaren's success and Ferrari's failure in 2020, Ferrari are the bigger team. Thus, this should be a massive move for Sainz. He could very well record some victories in his debut season.
Carlos Signs.

Ferrari have confirmed that Carlos Sainz will replace Sebastian Vettel for the 2021 season. pic.twitter.com/i07Alu0j9d

— ESPN F1 (@ESPNF1) May 14, 2020
Red Bull
Unsurprisingly, Red Bull have retained Dutchman Max Verstappen for 2021. In the past two years, he has earned most of Red Bull's points, so it was integral to tie him down. A few improvements to the car and he could be a World Champion in Formula 1!
The biggest question for Red Bull is who partners Verstappen in 2021?  Alexander Albon has done okay in the car but requires improvement. Meanwhile, Pierre Gasly has been superb in the AlphaTauri car. Earning a win at Monza, he has proved any doubters wrong. However, Albon earning his first podium at Mugello this season could sway the decision in the Thai-British driver's favour.
Hamilton at Mercedes
Verstappen at Red Bull
Vettel at Aston Martin
Ricciardo at McLaren
Leclerc at Ferrari
Alonso at Alpine
Gasly at Alpha Tauri

2021 is going to spicy ? pic.twitter.com/yawDD1DLAb

— ESPN F1 (@ESPNF1) September 15, 2020
McLaren
Replacing Sainz at McLaren is Australian veteran Daniel Ricciardo. He has impressed with Renault this year and a move to McLaren could be a step up for him. With the way McLaren have improved recently, Ricciardo could be in with a chance of podiums from 2021. While Sainz is a fantastic driver, Ricciardo adds experience for the team. With Lando Norris making strides this season, having a very experienced driver alongside could improve him.
Speaking of Norris, he is also confirmed for McLaren for 2021. Himself and Sainz have seemingly swapped places this season. He seems to be the best McLaren driver currently and can only get better.
Daniel Ricciardo is understood to have agreed a deal with McLaren for 2021, with an announcement due later this week: https://t.co/loxyBOywCy

— Autosport (@autosport) May 13, 2020
Alpine
Former two-time World Champion Fernando Alonso will drive for Renault in 2021. However, the French constructor will no longer be named Renault, opting to be known as Alpine F1 Team. Nonetheless the 39-year-old Spaniard should be a great asset for the limited years he has left in the sport.
Esteban Ocon will partner Alonso for Alpine's first season in Formula 1. He has potential to be one of the top drivers in the sport. At only 24-years-old, he still has plenty to learn. Having Alonso as a teammate could be fantastic experience for him, even better than that of racing with Ricciardo.
Quelle belle façon de se lever un dimanche ? @alpine_cars @RenaultF1Team #2021 #f1 pic.twitter.com/EMgS4r7BmJ

— Fernando Alonso (@alo_oficial) September 6, 2020
AlphaTauri
AlphaTauri's line-up for 2021 will depend on decisions made by Red Bull. So, who will drive for AlphaTauri in 2021? I believe Pierre Gasly will remain at the Italian team for next season. Albon needs more time to develop and should get that. Meanwhile, Gasly deserves a better seat – at somewhere like Aston Martin or McLaren – but that will not open for 2021.
Daniil Kvyat is also likely to maintain his seat at AlphaTauri. The Red Bull Junior Team have promising drivers coming through the ranks. However, none of them are yet ready for a seat in Formula 1. Japanese Formula 2 driver Yuki Tsunoda is a potential candidate for 2022 onwards but Kvyat has no immediate threat of losing his seat.
Franz Tost expects Red Bull to decide on where it will place its drivers across its senior Formula 1 team and AlphaTauri for 2021 in the next six weekshttps://t.co/fALVXX144v

— Autosport (@autosport) September 11, 2020
Aston Martin
Like with Renault, Racing Point will also be rebranding in 2021, as Aston Martin. To mark this new era, the British Constructor have signed Sebastian Vettel for 2021. Vettel announced back in May that he was leaving Ferrari after a five-year stay. While Sergio Perez leaves the team, Vettel should be looking to avenge his poor 2020 so far. Hopefully, he will be back with a fighting spirit in 2021.
Partnering him is likely to be Lance Stroll. The 21-year-old Canadian has performed much better this season than in the previous two, so should retain his seat. This was likely to be the case due to his father's investment in the team anyway. Nonetheless, Stroll has for now proven that he deserves his place in Formula 1.
Sebastian Vettel has signed to join Racing Point to spearhead their new Aston Martin era in a move that prolongs the four-time world champion's Formula 1 career into 2021.

— Sky Sports News (@SkySportsNews) September 10, 2020
Alfa Romeo
Alfa Romeo must try to keep Kimi Raikkonen among their ranks for 2021, as he will be a difference maker next season. Perhaps he has another season left in him; he certainly still has the ability. One more season would make sense as he will want to write the wrongs of this season. If the Iceman does leave the sport, then Callum Ilott would be a good replacement.
I do not believe Antonio Giovinazzi will partner the Iceman in 2021. He has not been of the quality that Alfa Romeo require. Alternatively, Mick Schumacher seems like the perfect replacement for the Italian. He is tearing up Formula 2 and currently leads the Drivers' Championship. Also, with your Dad being the greatest driver in the sport's history, you have the upper hand on other talents.
Who do you think will be the Alfa Romeo lineup in 2021?#F1 #SpanishGP

— MF1 Racing Merch (@MF1RacingUK) August 15, 2020
Haas
Haas have the most difficult line-up to decipher. Both Romain Grosjean and Kevin Magnussen have been poor in the past two seasons. Furthermore, the American Constructor do not exactly have the funds to recruit the very top talent. However, Nico Hulkenberg could emerge as a top candidate for a seat. The German performed decently when temporarily filling in for Sergio Perez at Racing Point. He is also a consistent driver who would add some needed quality to the team.
Now as for another driver they have three options. Option 1: do everything they can to sign Sergio Perez. Option 2: keep either Grosjean or Magnussen. Option 3: invest in a Formula 2 driver. Haas have connections with Ferrari so could take on a driver from their academy, but I believe Kevin Magnussen may stay with the team in 2021. He has been the better of the two current Haas drivers so has more right to a seat than Grosjean.
Stick or twist for 2021?

If @HaasF1Team do decide to make changes for next season, there is plenty of talent available on the driver market ?

Here's a look at their options, as speculation intensifies ⬇️#F1 https://t.co/B5dWZAxVMz

— Formula 1 (@F1) September 18, 2020
Williams
Williams have decided to keep Nicholas Latifi and George Russell for 2021. This might come as a slight surprise, as Russell has overperformed in a poor car. However, it makes sense with the dominant Mercedes line-up at the top of the grid. Russell will likely move to Mercedes or Aston Martin in 2022 but will have to sit tight for now. However, Latifi is in a worse position. He has been consistently slower than Russell so could be in danger with losing his seat after 2021.
George Russell will stay alongside Nicholas Latifi in an unchanged Williams line-up for 2021. ?

A further sign that Valtteri Bottas is poised to sign a new deal at Mercedes… ✍️#SkyF1 | #F1

— Sky Sports F1 (@SkySportsF1) July 16, 2020
We hope you enjoyed the article 'Formula 1 2021: driver's lineup. Who's confirmed and who could fill the remaining seats?' Do you think there will be any surprises for the remaining seats? Let us know!
Read more on Formula 1 here: