Tuscan Grand Prix – Driver Ratings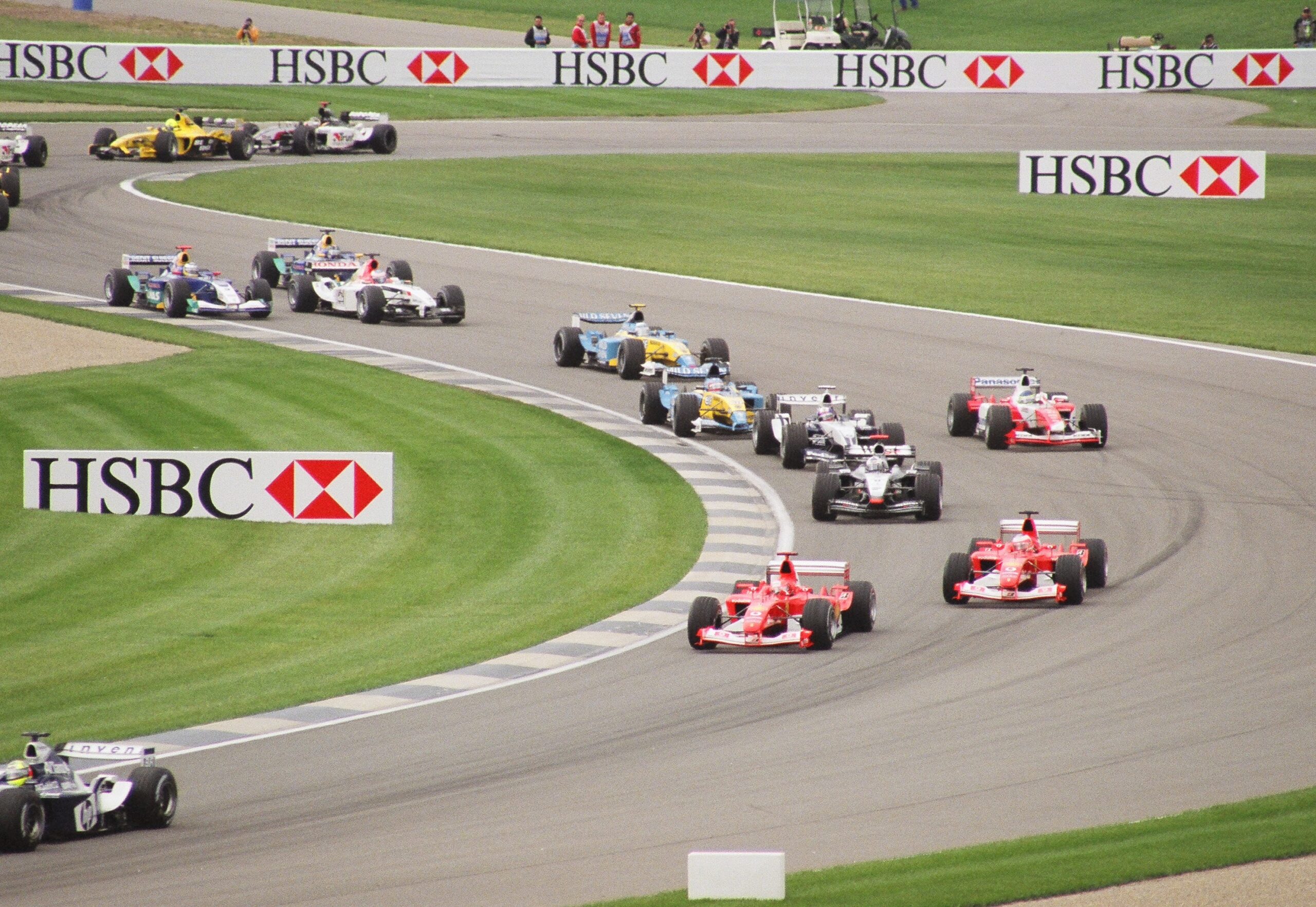 Tuscan Grand Prix – Driver Ratings
Two major incidents, three race starts, 8DNF'S and another 2-1 for Mercedes made up some of the talking points from the Tuscan Grand Prix. Here we will go through the driver ratings based on their performances throughout the race.
Mercedes
Lewis Hamilton – 9
It was another win on another circuit for Lewis Hamilton last weekend as he extended his lead in the drivers championship to 190 points. After falling behind Bottas on lap one, he did well to regain the position on the first restart and maintained his tires perfectly to win the race.
Valtteri Bottas – 7
Bottas took the lead on lap one but he wasn't able to replicate his great start to the race after the first red flag and he fell behind Lewis again on the first corner. Hamilton chose the same tire as Bottas after he pitted first, and from that point onwards the race was Hamilton's to lose.
🏁 Lewis WINS the first #TuscanGP! 🇮🇹 🏆

Valtteri brings it home in second, making it a #PETRONASmotorsports 1-2 finish! 💪

Phew, what a race! 😅🔥 pic.twitter.com/qOvVLoc7cC

— PETRONAS Motorsports (@PET_Motorsports) September 13, 2020
Red Bull
Max Verstappen – N/A
With a lack of power, Max lost places rapidly on the race start and his Tuscan grand prix came to a premature end after he was forced onto the gravel on lap one. This was disappointing for him because he had qualified P3 behind the two Mercedes.
Alex Albon – 8
It was third time lucky for Alex Albon at the Tuscan Grand Prix after he secured his first podium with Red Bull – the 24-year old oozed with confidence after the second restart and overtook Ricciardo to secure P3.
"It's third time lucky for Alex Albon!"

After two near misses, @alex_albon secured his first #F1 podium with a masterful drive 👏#TuscanGP 🇮🇹 @redbullracing pic.twitter.com/68gWlJEgl8

— Formula 1 (@F1) September 14, 2020
Ferrari
Sebastian Vettel – 5
After getting caught up in the carnage ahead of him on lap one, Vettel lost his front wing after he collided with Carlos Sainz and spent the remainder of the race near the back of the pack. He even spent the closing laps of the race being chased down by George Russell in the Williams, but the four time world champion was able to maintain his position and finished the race P10.
Charles Leclerc – 6
Leclerc had a slightly better day during Ferrari's 1000th grand prix and started the race strongly as he moved up into P3. It wasn't long before Ferrari's terrible straight line speed came back to haunt him though and he quickly fell back down the group and finished P8.
Had fun at the start, got into P3 but couldn't keep that position. It's very difficult and we're lacking pace. I wish we could be fighting higher up for such a special race for the team. Forza Ferrari sempre. pic.twitter.com/RBDgzw2e8n

— Charles Leclerc (@Charles_Leclerc) September 13, 2020
McLaren
Lando Norris – 7
With his teammate out of the race, it fell to Lando Norris to secure the points for McLaren and he did just that. The 20 year old wasn't able to get past Sergio Perez, but he did manage to get past Kvyat and secure P6.
Carlos Sainz – N/A
Sainz found himself with nowhere to go when the safety car came in and he couldn't avoid Giovanazzi ahead of him. He was also spun round on lap one, so it would've been a dismal grand prix for him even if he had have been able to continue.
Onboard with @Carlossainz55 for *that* dramatic crash after the restart at Mugello 👀 💥#TuscanGP 🇮🇹 #F1 pic.twitter.com/erYwe3NGvZ

— Formula 1 (@F1) September 13, 2020
Renault
Daniel Ricciardo – 8
Ricciardo had a fantastic Tuscan grand prix – the honey badger overtook Perez on lap 15 and Leclerc on lap 19 to put him up to P3. He did well on the second restart and made his way past Bottas to move up into P2 but ultimately lost out to the Mercedes and then to the Red Bull of Alex Albon on lap 51, finishing as P4.
Esteban Ocon – N/A
He wasn't caught up in the multi-car crash on lap 7, but Ocon was forced to retire due to a breaks failure after the safety car came back in.
Driver of the day award for the Honey Badger 👊. @danielricciardo #RSspirit #TuscanGP https://t.co/bVCwFAYjPr

— Renault F1 Team (@RenaultF1Team) September 13, 2020
Alfa Romeo
Kimi Raikkonen – 6
Kimi suffered damage on his car and was hindered by a 5 second penalty after he cut the corner on the entry to the pit lane. He did secure the first championship points of the season for Alfa Romeo, but the Alfa Tauri team would have been left wanting more.
Antonio Giovinazzi – N/A
Giovanazzi was one of the drivers caught up in the confusion after the safety car had returned to the pit lane – Nicholas Latifi suddenly moved left ahead of him and he ran into the back of the Haas before being rammed up the side of the Williams.
💬 Kimi "It was not the smoothest of races but we finally managed to bring home some points. I think we could have finished even higher with a cleaner afternoon, but hopefully we will carry the performance to the next few events."

Read more 📲 https://t.co/27HJvAnUVV #TuscanGP pic.twitter.com/1vXOOz4n9f

— Alfa Romeo Racing ORLEN (@alfaromeoracing) September 13, 2020
Alfa Tauri
Pierre Gasly – N/A
Pierre Gasly went from hero to zero after a poor qualifying on Saturday afternoon. He then found himself in the centre of the chaos on lap one and was sandwiched in between three other drivers before being forced onto the gravel and out of the race alongside Verstappen.
Daniil Kvyat – 6
Kvyat gained two places near the end of the race and moved up to P7 from P9 as he avoided the carnage around him.
💬 "The team did a great job in difficult circumstances during the two red flags, and our strategy calls today were the right choices"

Read @kvyatofficial's full quote on an action-packed #TuscanGP 🇮🇹

📲 https://t.co/gKjA6QplYm pic.twitter.com/3buzPUnx1E

— Scuderia AlphaTauri (@AlphaTauriF1) September 13, 2020
Racing point
Lance Stroll – N/A
It was all going well for Lance Stroll in P4 before he suffered a tire puncture on lap 43 which flung him into the gravel and against the tire barrier. It would have been nice to see the battle between him and Alex Albon behind him, but it wasn't meant to be.
Sergio Perez – 6
Perez did a little better than his teammate and finished P5. He held off Lando Norris behind him but was unable to get near Alex Albon or Daniel Ricciardo in front.
There's good progress in the championship for @SChecoPerez after yesterday's race! 📈#TuscanGP #F1 pic.twitter.com/M4ilJhqXMT

— BWT Racing Point F1 Team (@RacingPointF1) September 14, 2020
Haas
Kevin Magnussen – N/A
Magnusson slowed down as did the rest of the group but Giovanazzi ran into the back of him as those in front began to race again.
Romain Grosjean – 3
Out of those who managed to finish the race, Grosjean had the worst grand prix out of the 12 remaining drivers and finished last. He would have been disappointed not to have gotten past the Ferrari's or even George Russell in the Williams.
Williams
George Russell – 7
George Russell looked like he would secure a first championship point for Williams but he made a poor get away on the final restart. P11 was a good result for him though and his determination to chase down Vettel in the closing laps of the race was thrilling to watch.
Nicholas Latifi – N/A
In an attempt to avoid the Haas in front of him, Latifi moved to the left but soon found Giovinazzi's tire alongside his head after the Alfa Romeo was took out by Carlos Sainz behind him. There hadn't been much of a race by that point, so it's difficult to say how Latifi's race would have turned out had it not been for the collision.
DRIVER STANDINGS: ROUND 9 🏆@LewisHamilton extends his lead at the top

Battle for P4 = tight 👀#TuscanGP 🇮🇹 #F1 pic.twitter.com/2PP4QBWG0U

— Formula 1 (@F1) September 13, 2020
We hope you enjoyed the article 'Tuscan Grand Prix – Driver Ratings.' Who do you think will come out on top next weekend? Let us know!
Read more on Formula 1 here: