Ferrari in crisis ahead of Italian GP – What's going on?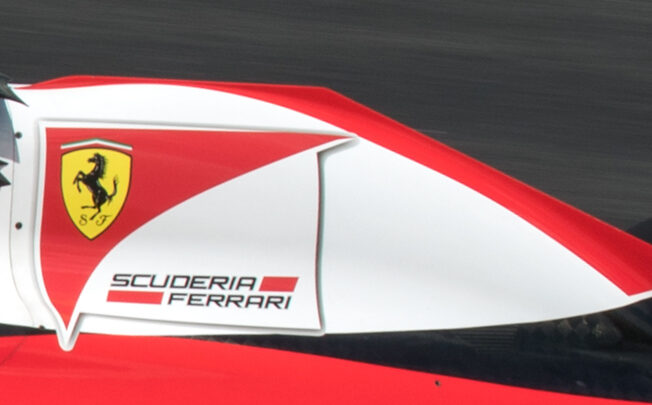 Ferrari are in crisis – we look at the reasons why and when it will end
Ferrari continued their miserable 2020 season this past weekend at the Belgian Grand Prix at Spa. For the first time in 10 years (since the 2010 British GP) both Ferrari cars failed to score a championship point after finishing the race. Sebastian Vettel and Charles Leclerc finished 13th and 14th respectively. None of the Ferrari-powered cars on the grid finished inside the top 10. This is arguably the biggest Ferrari crisis in many years.
So why is it that the Ferrari engine has suffered such a drop-off in performance compared to the last several years, when they have been Mercedes' closest challenger.
What's changed from last season?
The Scuderia are the only team that are slower this year than they were last. How can this possibly happen to a team with one of the biggest budgets in the sport? Well, it's mainly down to an engine component being banned for this season. As of yet it has not been confirmed by the FIA or Ferrari what this component actually was. Whatever it was it's clear it was crucial in securing maximum performance in the Ferrari engine of last season.
In a deal shrouded in secrecy and controversy, FIA and Ferrari came to a 'private agreement' before the 2020 season. Little is known about the agreement but the ultimate outcome was the banning of this mystery component.
This has left a 'sour taste' in the mouths of Ferrari's rivals including Red Bull (who Ferrari beat to second in the 2019 constructors championship). Team principle Christian Horner believes last season's standings would've looked different had the FIA deemed Ferrari's engine illegal sooner. However, Mercedes team principle Toto Wolff showed more sympathy towards their rival. The German told Channel 4 reporters post-Belgian GP that it's "sad" to see F1's "most iconic team" struggling in the way they are. This echoes the thoughts of many F1 fans who believe it's good for the sport to have Ferrari competing for championships.
"The entire team is responsible, myself as team principal first"#BelgianGP 🇧🇪 #F1 https://t.co/av0Z448tz5

— Formula 1 (@F1) August 31, 2020
Looking ahead to Monza
Ferrari's crisis doesn't look like dissipating anytime soon. The next race is the Italian GP this weekend which has similar characteristics to Spa. This is Ferrari's home race and the most important track on the calendar for the team. Another double non-points finish would be labelled as an utter disgrace in the Italian press. Meanwhile the 'Tifosi' (Ferrari's fan base) would not be impressed.
Due to the Coronavirus pandemic shaking up the F1 calendar there will in fact be three races in Italy this season. Monza will be followed by Mugello a week later and the return of the infamous Imola circuit on 1st November. Normally this would benefit Ferrari, however, this has to be the worst year for them to have three home races. The only blessing for Ferrari at the moment is the fact that there will be no fans at Monza this weekend.
𝗥𝗔𝗖𝗘 9️⃣9️⃣9️⃣

Our 1000th GP is around the corner! But first, it's time for the #ItalianGP at the historic Autodromo Nazionale Monza 🇮🇹

Follow @ScuderiaFerrari for the latest from this weekend 🏁

Cover Art by Valerio Schiti 🎨 https://t.co/x7mqs9V3zw#essereFerrari 🔴 pic.twitter.com/6ku6Xxq5HV

— Scuderia Ferrari (@ScuderiaFerrari) September 2, 2020
When will Ferrari's crisis end and what does the future hold?
Rule changes designed to make all cars more equal have been pushed back to 2022. Thus, it looks like Ferrari will have to endure a painful year and a half of fighting towards the back of the grid. Four-time World Champion Sebastian Vettel has already confirmed his departure from the team at the end of the season after his miserable start to this campaign.
On a brighter note, Ferrari have already announced that McLaren's Carlos Sainz will replace him for next season. This will give the team an exciting and talented driver line-up in 2021. Perhaps they can use next season as a transition year. Sainz will need time to settle into the team and form a relationship with his teammate and engineers. Ferrari should be in a position to be competitive and challenge for race wins and the championship in 2022.
We hope you enjoyed the article 'Ferrari in crisis ahead of Italian GP – What's going on?' Do you think Ferrari can come back to win races anytime soon? Let us know!
Read more on F1 here: