Sebastian Vettel – Where Next for the Former World Champion?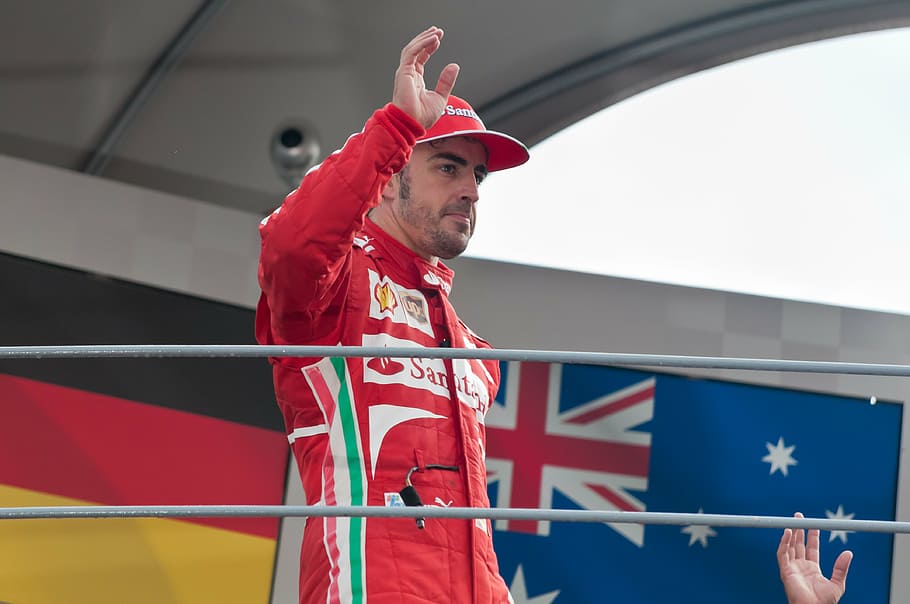 What does the future hold for Sebastian Vettel?
Sebastian Vettel – Where Next for the Former World Champion?
Sebastian Vettel, a four-time world champion, could be left without a seat ahead of the 2021 F1 season after Ferrari decided not to extend his contract.
Vettel joined the Italian racing team in 2015 in the hopes of replicating his idol Michael Schumacher, who won five championships with Ferrari. However, five years later, the German driver and Ferrari have failed to come even close to winning their first drivers' championship since Kimi Raikkonen in 2007. 
His performances over the last year became underwhelming, finishing 5th in 2019, and made a few mistakes along the way. This prompted Ferrari to promote Charles Leclerc as their number one driver and bring in Carlos Sainz, ending Vettel's career at Ferrari.
Carlos Signs.

Ferrari have confirmed that Carlos Sainz will replace Sebastian Vettel for the 2021 season. pic.twitter.com/i07Alu0j9d

— ESPN F1 (@ESPNF1) May 14, 2020
Whilst F1 fans get to witness Vettel in the Ferrari for one more season, many are worried this could be the last time we see the German on the track.
McLaren quickly found Sainz's replacement, bringing in Daniel Ricciardo from Renault, who welcomed the return of Fernando Alonso in 2021, alongside Esteban Ocon. Two seats which were very attainable for Vettel quickly disappeared in a matter of months. 
Here at Sporting Ferret, we look at what options Vettel has left ahead of the 2021 F1 season. 
A Return to Red Bull?
Vettel joined Red Bull in 2009 after spending a season at their sister team, Toro Rosso. He spent five years with the team, becoming a four-time world champion and the youngest world champion in F1 history. Red Bull, and Vettel, dominated the F1 community from 2010-2013, winning four consecutive constructors and driver championships. 
In 2014, Vettel struggled to defend his world championship, failing to win a single race throughout 2014 and waved goodbye to join Ferrari. 
Christian Horner has already confirmed that Vettel will not be returning to Red Bull in 2021, but still haven't announced their driver pairing for 2021. 
Red Bull seem the only contenders to cause Mercedes any problems, but Verstappen is alone in his fight. Alex Albon has strived to show speed nowhere close to the Dutchman and was 40secs behind in the Styrian Grand Prix his teammate, who was fighting against the two 'Silver Arrows'. 
Albon is expected to have a few more races to convince officials at Red Bull to retain him. However, Vettel with plenty more experience in the sport, and a previous champion, will be able to offer more support than Albon, helping them to close the gap between themselves and Mercedes. 
If Red Bull could build a car to challenge the German manufacturer, then a pairing of Verstappen and Vettel could easily dominate more than Hamilton and Bottas. 
Aston Martin (Racing Point)
A rumour that has sprung into life in the past couple of weeks.
Racing Point is set to be rebranded as Aston Martin for the 2021 F1 season. If they can improve their car from the current campaign, then the company could be challenging among the best. 
Lance Stroll's father, Lawrence, will be the owner of Aston Martin F1 and many expect his son to keep his seat. Leaving Vettel to replace Sergio Perez, which will not go down well with F1 supporters. It is also reported that Perez has an exit clause in his contract which Racing Point can trigger a premature departure.
The rumours are flowing that Sebastian Vettel may be off to Racing Point to replace Perez..what would you do if you were boss Lawrence Stroll? 😅 pic.twitter.com/ZSPLtP5S9Z

— CRASH.NET/F1 (@CRASH_NET_F1) July 15, 2020
Perez has spent six years at Racing Point, originally known as Force India, and it seems the Mexican finally has a car to match his abilities. The British-based team is showing a better pace than Ferrari, only slower than Mercedes and Red Bull so far.
If Vettel were to join Aston Martin, then Perez seems the most likely candidate to give way. With the Mexican already having offers from racing rivals or outside of F1.
The relationship between Vettel and Aston Martin could be perfect, which would allow Vettel to be number one and could have a car to still compete against the best. 
Sebastian Vettel has Aston Martin offer for F1 2021 – but has yet to make a decision on his future 🇩🇪

More detail, plus looking at all of his options, here: https://t.co/TX4aGldLFK#SkyF1 | #F1

— Sky Sports F1 (@SkySportsF1) July 15, 2020
Prediction
Personally, I would prefer the reunion with Red Bull and have two great drivers competing against Mercedes. At the moment, I don't feel Albon is anywhere near enough competing against the top teams. 
However, the most likely scenario seems to be Aston Martin. Which would be ideal for Vettel who will be the main driver, and hopefully have a car to compete against the top three teams.
Like most F1 fans, we want Vettel back among the best and competing for more championships. 
We hope you enjoyed this article 'Sebastian Vettel – Where Next for the Former World Champion?'.  Do you think Vettel will still be in F1 next season? Let us know!
Read more on F1 here: