Emilia Romagna Grand Prix – Talking Points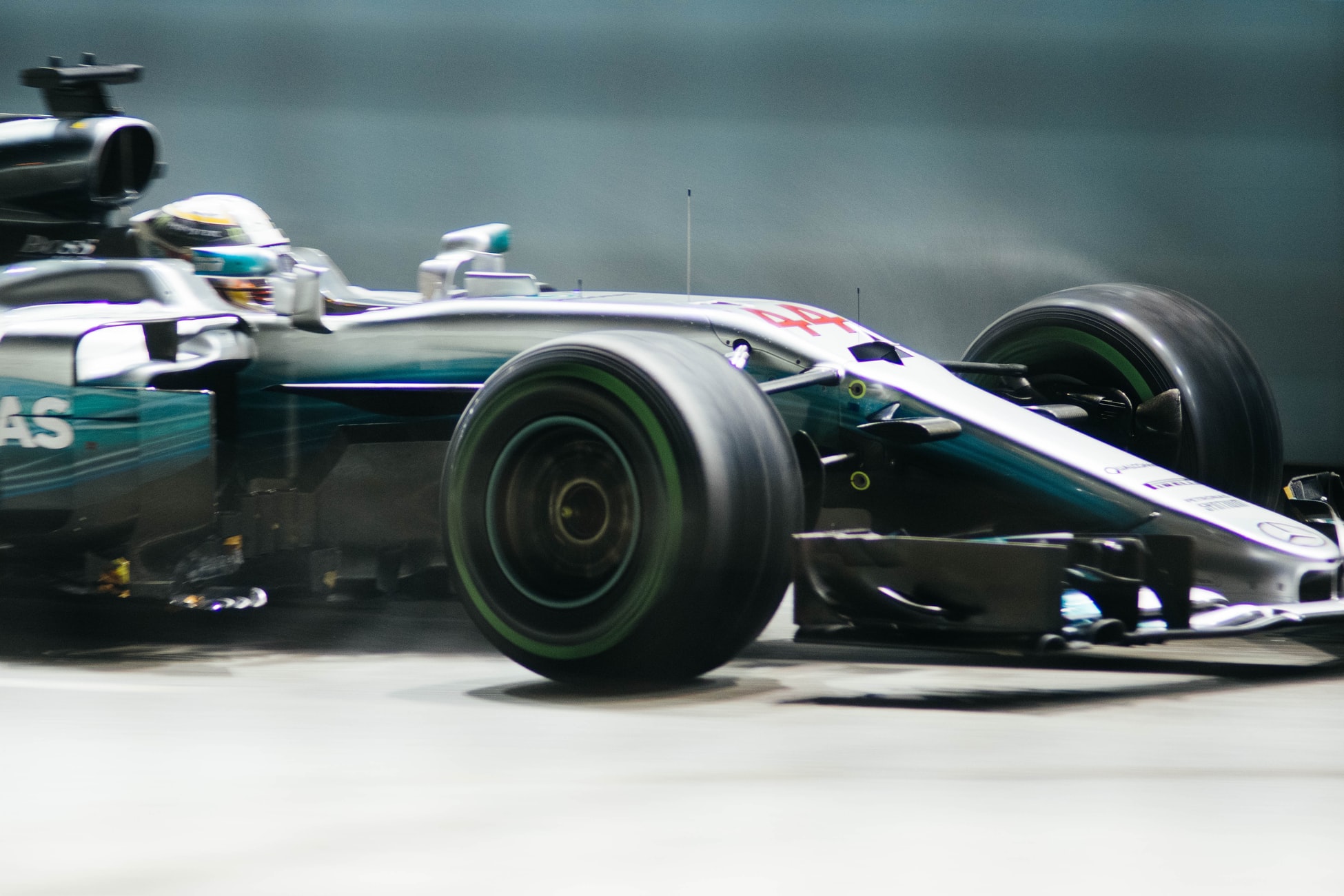 Emilia Romagna Grand Prix – Talking Points
Lewis Hamilton secured victory in Imola for Emilia Romagna Grand Prix as Valtteri Bottas 2nd place saw Mercedes win their seventh consecutive constructors championship. Max Verstappen's late retirement also saw Daniel Ricciardo earn his second podium with Renault in three races. Red Bull failed to score any points in Imola after Verstappen suffered a tyre failure, whilst a late spin by Alex Albon saw him finish 15th. 
Here are our talking points from Emilia Romagna Grand Prix.
Mercedes are history makers
There has been plenty of discussion of Lewis Hamilton's record-breaking season, and he's still not finished yet with a seventh World Championship looking increasingly likely to equal Michael Schumacher's record of most Championship in F1.
However, the past weekend was Mercedes' chance to celebrate their record-breaking campaign, with a Mercedes one-two, alongside Red Bull failing to score any points, saw them claim their seventh consecutive constructors' championship.
After returning back to F1 in 2010, the 'Silver Arrows' managed to win their 7th title in 10 years in seven consecutive seasons. Beating Ferrari's run of six successive seasons of constructors' champions from 1994-2004. Although Mercedes dominance, let's say, made the sport slightly boring, we have to acknowledge the incredible achievement by everyone. From drivers to staff at Brackley, Northampton. It takes an outstanding team to consistently develop a frightening piece of machinery, something they have done for the past seven years. 
Zero typos. No failed video. 😘

— Mercedes-AMG F1 (🏆 7x Champions) (@MercedesAMGF1) November 1, 2020
Albon's future hanging by a thread
As we enter the final straight in the 2020 F1 season, the 2021 grid is also taking shape. Pierre Gasly is remaining at AlphaTauri and looks to be partnered with youngster, Yuki Tsunoda. While Williams team principal, Simon Roberts, announced that George Russell will be at the team next season. 
However, one future that is still uncertain is Alex Albon and whether he will be a Red Bull driver next season. Unfortunately, Albon's future looks to have been sealed after another costly mistake that saw him finish 15th – last. 
On lap 58, the British-Thai driver was placed 6th and seemed favourite to earn his second podium after his teammate, Max Verstappen retired. Yet, just two corners into the restart after the safety car was brought back in, Albon seemed to have buckled under pressure. Sergio Perez got past the Red Bull unchallenged before Albon spun his car. Despite no contact from the Mexican and plummeted him to the back of the grid. 
Red Bull seems to have given Albon countless opportunities to show why he should be driving one of the fastest cars on the grid. But I feel it was the final nail in the coffin in Imola. To make matters worse, the 22-year-old could also be set to miss out on a seat in 2021 overall. After AlphaTauri announced a young driver – likely Tusonda – will be Gasly's teammate. 
LAP 59/63

Disaster for Alex Albon after the restart – he collides with Carlos Sainz and drops back to P15 💥#ImolaGP 🇮🇹 #F1 pic.twitter.com/sAiFjVy8z1

— Formula 1 (@F1) November 1, 2020
Pierre Gasly's tremendous weekend
The Emilia Romagna Grand Prix was AlphaTauri's home Grand Prix with their base just around 26 minutes away from the circuit. So, it was a special weekend already for the Italian-manufacturers. But fantastic performances by Gasly and Daniil Kvyat added to the emotional weekend. 
Gasly was electrifying on Saturday and saw him on the second-row for Sunday's race after being 4th fastest in qualifying – equalling his career-best position in qualifying. Unfortunately, the Frenchman's race was cut short on Sunday after engineers saw a terminal problem. Gasly was running 5th at the time, and based on their pace on Saturday, a second podium of 2020 would have been a real possibility. 
Yet, Kvyat still managed to round off a terrific weekend for AlphaTauri by finishing 4th. The Russian rose past Albon, Leclerc and Perez after the restart from the safety car within one lap and was catching Riccardo in front of him. He failed to catch the Aussie. Although still took a brilliant 4th place finish to bring an end to AlphaTauri's fantastic weekend. 
Hope you're starting your week like @kvyatofficial (re)started the race in Imola 🚀🚀🚀#ImolaGP 🇮🇹 #F1 pic.twitter.com/huQEaJsC8g

— Formula 1 (@F1) November 2, 2020
The wait goes on for George Russell
Although George Russell has been one of the best drivers on the grid in 2020, especially on Saturday's. Yet the wait still goes for the British driver to earn his first-ever point in F1.
Imola seemed like the circuit to finally break his hoodoo after two retirements from Esteban Ocon and Verstappen saw him rise to 10th under the safety car. So, the 22-year-old looked convinced to pick up his first points in F1, and 2020, well we thought….
Russell managed to lose control of his car behind the safety car after trying to warm his tyres up, as the whole of F1 went "NOOOOO". People were quick to latch onto his mistake, but Hamilton and Romain Grosjean – who experienced a similar scenario in Baku – were quick to defend the British driver on Instagram. 
Yesterday just felt like a lack of experience and pressure. He is consistently putting one of slowest cars on the grid into Q2 and is now finishing a few places outside points. His time will come, but Russell shouldn't force or feel pressured by it. 
Ever tried, ever failed… pic.twitter.com/aIbc3rx0uT

— Formula 1 (@F1) November 2, 2020
Sporting Ferret's Driver of the Day: Kimi Raikkonen
The F1 veteran lasted 50 laps on his medium tyres, spending most his stint in 4th. This allowed the Finn to finish 9th after starting on the grid in 18th.
Yoohoo! In a race from the back, we bring home 3 points. 🏠

RAI 👉🏻 P9
GIO 👉🏻 P10

GREAT JOB GUYS! #ImolaGP pic.twitter.com/u2wE2Fifp5

— Alfa Romeo Racing ORLEN (@alfaromeoracing) November 1, 2020
We hope you enjoyed the article 'Emilia Romagna Grand Prix – Talking Points.' What was your favourite moment from Imola? Let us know!
Read more on F1 here: