Eifel Grand Prix – Key Moments in Lewis Hamilton victory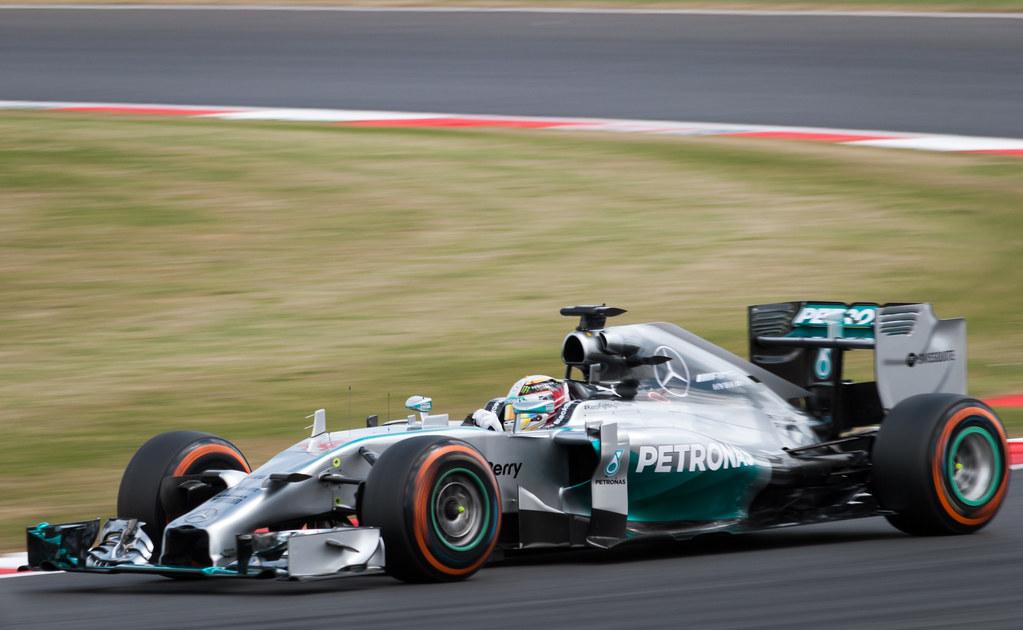 The two key moments from Lewis Hamilton's record breaking victory at Eifel Grand Prix
Lewis Hamilton equals Michael Schumacher's record of most wins in F1 after taking victory at the Eifel Grand Prix for the 91st of his career.
The British driver seemed to be under pressure by his fellow Mercedes teammate Valtteri Bottas, who grabbed pole on Saturday, and controlled his lead in the opening laps of the Grand Prix, but the Finn suffered power loss and had to retire from the race at lap 20.
This left the opportunity for Daniel Ricciardo to win his maiden podium with Renault since moving in 2019, after holding off the Racing Point of Sergio Perez in 4th. This solidified Renault's first podium since the 2011 Malaysian Grand Prix and Ricciardo's first since 2018 Monaco Grand Prix. 
We look at the two key moments from the Eifel Grand Prix that ultimately ensured Hamilton equalled Schumacher's record and Riccardo's first podium.
I remember watching Michael as a kid, winning all those races and I was just dreaming of being there myself. It shows dreams really can come true. A big, big thank you to @SchumacherMick, this was truly a surreal moment. One that i'll remember forever. 🙏🏾 #91 pic.twitter.com/LUzfSz79HB

— Lewis Hamilton (@LewisHamilton) October 11, 2020
Valtteri Bottas' retirement 
All eyes were on the first corner on the opening lap, as drama and collision were expected, it certainly did between the two Mercedes.
Hamilton was quickest off the start and dived on the heels of Bottas into turn one, pushing Bottas wide, but the Finn fought back and recovered his lead later in the lap.
Ultimately, that gave Bottas complete control of the race, but Hamilton pushed him hard, and in the end, the leader buckled.
The Finn went wide into turn one, locking up, as Hamilton closed the gap and cruised past Bottas who troubles were just starting to begin. As a few laps later, Bottas reported a loss of power on his MGC-U and had to retire from the race on lap 19, leaving Hamilton in dominant control ahead of Verstappen for over 40 laps.
If Bottas didn't suffer from power loss, then the Finn could have controlled the race after a promising start. Instead, it gave Hamilton one-hand on his seventh Championship trophy after extending his Championship lead to 69 points over Bottas.
However, the Mercedes driver wasn't the only car to suffer from power loss in the Grand Prix; Alex Albon and Esteban Ocon both having to retire. Whereas, Lando Norris also suffered problems on his engine but managed to keep going for the next 10 laps before losing complete power.
LAP 19/60

BOT 📻: "No power, no power"

We lose our second driver from the race, as Bottas retires in the pits#EifelGP 🇩🇪 #F1 pic.twitter.com/MvxXUhqqNx

— Formula 1 (@F1) October 11, 2020
Safety Car wiped out Hamilton's lead but helps Ricciardo
After suffering power loss from lap 31, Lando Norris could only last 10 more laps before his engine completely cut out. He parked off at turn six. However, the safety car was deployed after the McLaren car was parked unsafely as the stewards remove the car from the circuit.
Hugely frustrating for Hamilton who was over 9 seconds ahead of Verstappen but was wiped out due to the introduction of the safety car. Both the Mercedes and Red Bull switched to soft tyres for final 17 laps.
As the safety car returned on lap 50, Hamilton got away quickly despite complaining about tyre temperatures, whereas, Verstappen struggled on the restart and had Ricciardo behind him into turn one. The Dutchman got the inside line and ahead of Ricciardo to remain in 2nd place. Although the gap was cut by Verstappen, it was complete ease for Hamilton to equal Schumacher's record of 91 wins in F1 history.
However, the safety car provided Daniel Ricciardo with the opportunity to earn his maiden podium in Renault colours, who was under pressure from Perez before the deployment of the safety car after being on 30+ old tyres compared to the Mexican's five old medium tyres. Yet, the safety car was a pivotal moment in Ricciardo's 3rd place finish as he was allowed to pit for the softer tyres and remain in the same position.
⚠️ SAFETY CAR DEPLOYED (LAP 44/60) ⚠️

Lando Norris retires after battling car troubles for the majority of the race#EifelGP 🇩🇪 #F1 pic.twitter.com/jWVVH92TuJ

— Formula 1 (@F1) October 11, 2020
Eifel Grand Prix result – Top 10
1st – Lewis Hamilton
2nd – Max Verstappen
3rd – Daniel Ricciardo
4th – Sergio Perez
5th – Carlos Sainz
6th – Pierre Gasly
7th – Charles Leclerc
8th – Nico Hulkenberg
9th – Romain Grosjean
10th – Antonio Giovinazzi
DRIVER STANDINGS

Lewis extends his lead to a colossal 69 points

Max closes the gap to second

And look who's making an appearance in P4 😏#EifelGP 🇩🇪 #F1 pic.twitter.com/Qz94XKl2VQ

— Formula 1 (@F1) October 11, 2020
We hope you enjoyed the article 'Eifel Grand Prix.' What did you make of Hamilton's record breaking win? Do you think Ricciardo can make podium once again this season? Let us know!
Read more on Formula 1 here: